Blueberry Goat Cheese Scones
Blueberry Goat Cheese Scones
Savor blueberry season with a Blueberry Goat Cheese Scone! Tangy goat cheese mingles with plump blueberries and a fresh blueberry glaze in a fluffy scone!
I've decided that summer is going by too quickly. We've got just about a week left until it's time to start the whole back-to-school process — you know the drill — registration, orientations, haircuts, supply shopping, and transitioning to those mornings when all you have time for is something quick and sensible.
So I thought the kids deserved something that I would probably never make on a school weekday.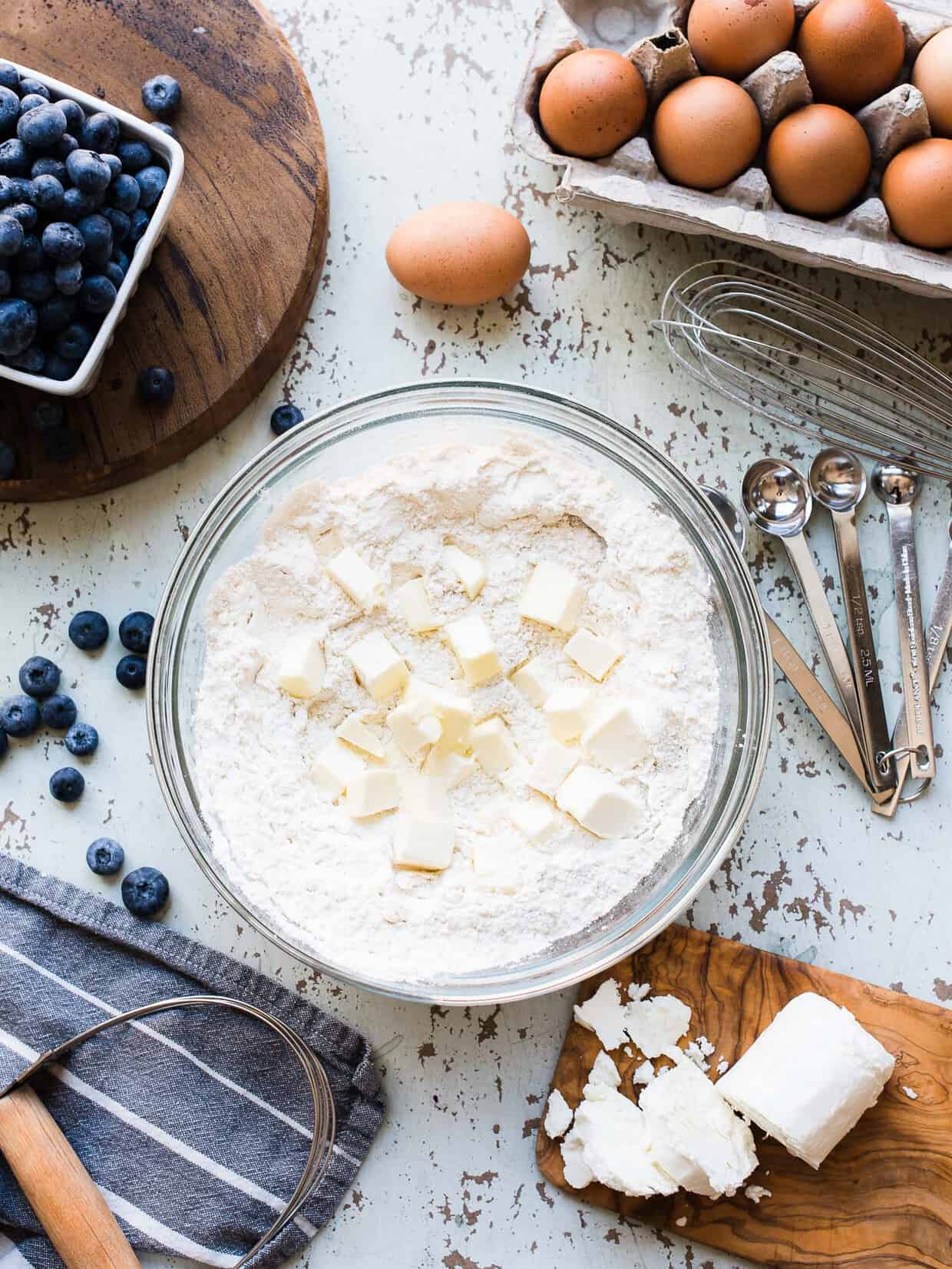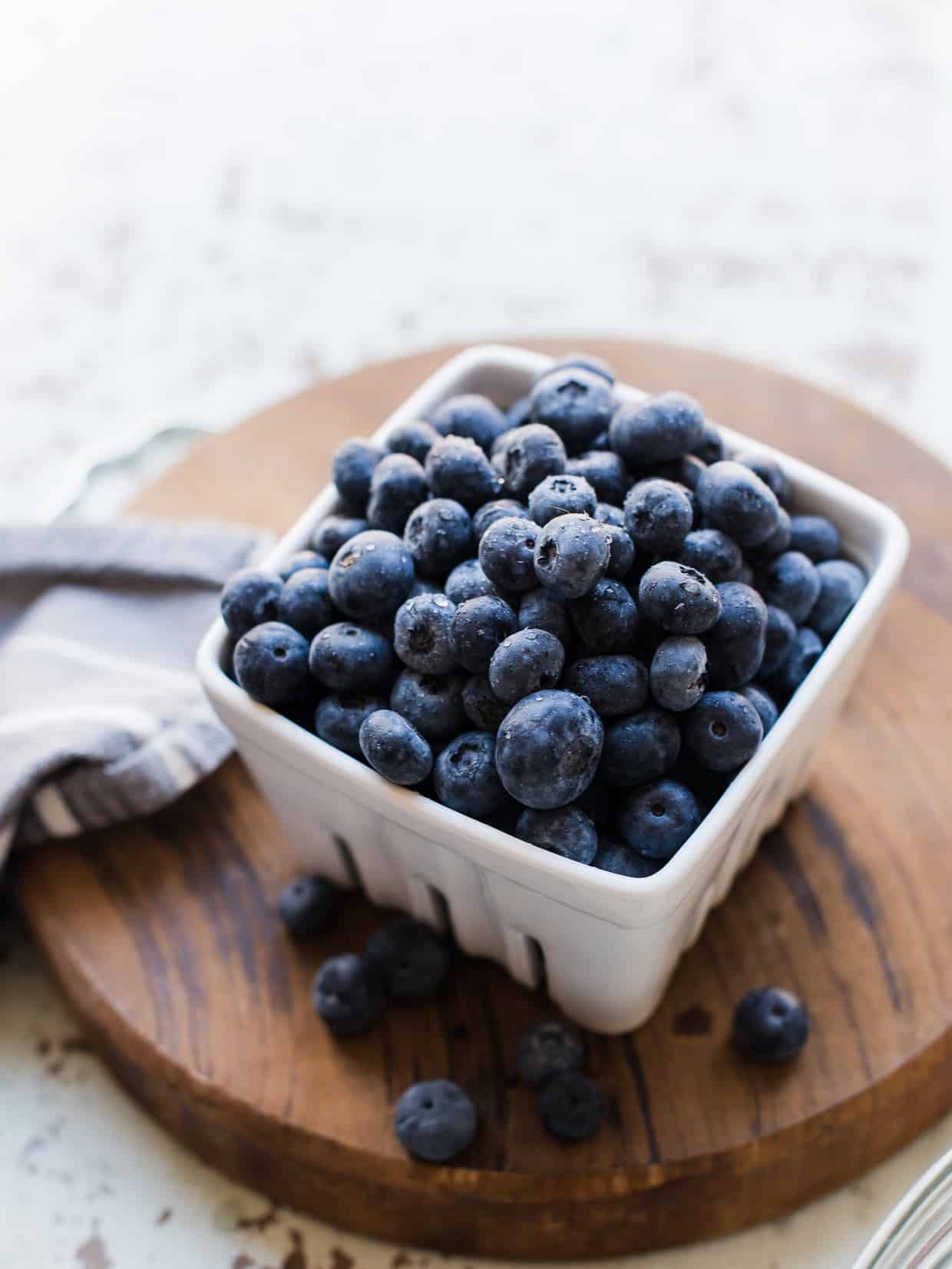 Scones!
Big, fluffy, blueberry goat cheese scones with a glaze so irresistible, that even I – the strictest of weekday breakfast moms – crumble at the sight of them.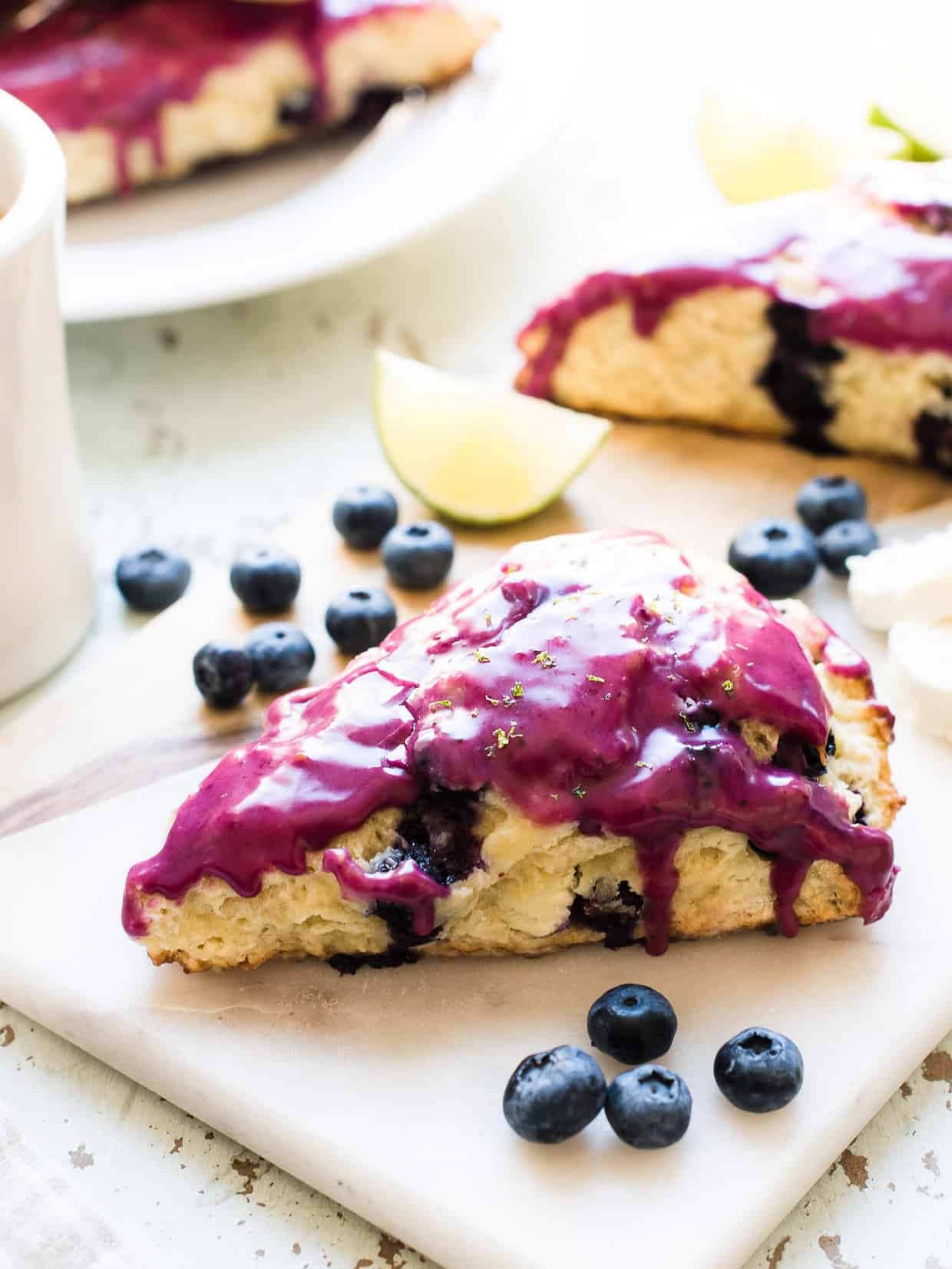 In case you're wondering, "why goat cheese?" well, after eating these scones, you will probably wonder, "how could I not?" Blueberries and goat cheese are a flavor combination I love — have you every tried my Goat Cheese with Blueberry Vanilla Compote? It's the most incredible sweet and savory appetizer, and here, in this scone, between plump bites of blueberry, the goat cheese mingles its tangy creaminess — it's insanely good.
I hope you give these scones a try…and be prepared to make more, because they will literally disappear in front of your very eyes.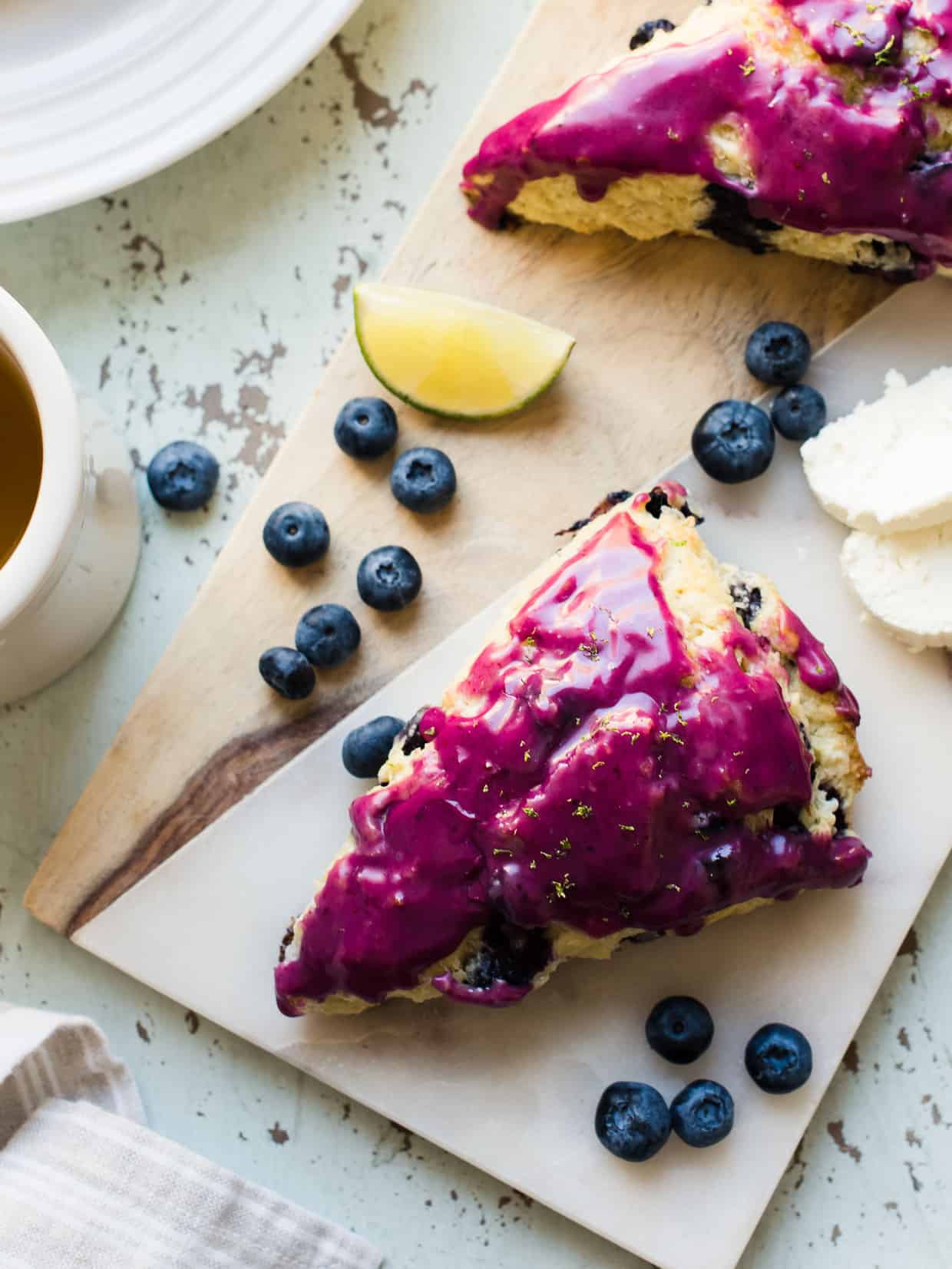 Blueberry Goat Cheese Scones
Savor blueberry season with a Blueberry Goat Cheese Scone! The tang of the goat cheese adds a touch of savory goodness that mingles with plump blueberries and a fresh blueberry glaze!
Print Recipe
Ingredients
For the scones:
2 1/2 cups all-purpose flour
1/2 cup granulated sugar
1 tablespoon baking powder
1/4 teaspoon kosher salt
1/2 cup cold butter, cut into small pieces
2 large eggs
2/3 cup buttermilk
3 oz goat cheese, crumbled
1 cup blueberries
2 tablespoons buttermilk, cream or half and half
2 teaspoons turbinado sugar
For the glaze:
1/2 cup fresh blueberries
1 cup powdered sugar, divided
2 teaspoons lime juice
1/2 teaspoon vanilla extract
zest of 1 lime
Instructions
In a large bowl, whisk together the flour, sugar, baking powder and salt. Using a pastry cutter, cut the butter into the flour mixture, until you have coarse crumbs. This can also be done with two knives or a food processor.
Whisk the eggs lightly and combine with the buttermilk. Add to the flour mixture and stir until just moist. Stir in the goat cheese and gently fold in the blueberries. The dough will be fairly shaggy.
On a lightly floured surface, turn the sticky dough out and knead lightly until the dough comes together; form the dough into a rectangle about 3/4 inch thick. Use a knife to cut the dough into 6 large scones, or using a 3-inch biscuit or cookie cutter to make about 8 scones. Place the scones on a baking sheet lined with parchment or a silicone mat, and lightly brush with buttermilk, cream or half and half. Sprinkle with the turbinado sugar.
Place the scones in the freezer for 30 minutes. Meanwhile, preheat the oven to 400°F.
Once the scones are chilled, bake for 20 minutes, or until golden. Remove from the oven and let it rest.
To make the glaze, start by microwaving the blueberries for about 20-30 seconds. Mash the blueberries with a fork and pass through a sieve into a small bowl to extract all the juices. Stir in the lime juice, vanilla extract, and 1/2 cup of powdered sugar. Whisk until smooth, then add the remaining powdered sugar in small increments, whisking until smooth each time. If you find your glaze is too thin, add more powdered sugar until you get your desired consistency.
Once the scones are cool enough to handle, glaze the scones by dipping the tops into the glaze, letting the excess drip off before placing on a cooling rack. Sprinkle the tops with a little lime zest. Enjoy immediately.