Hummus Battered Buffalo Cauliflower "Wings"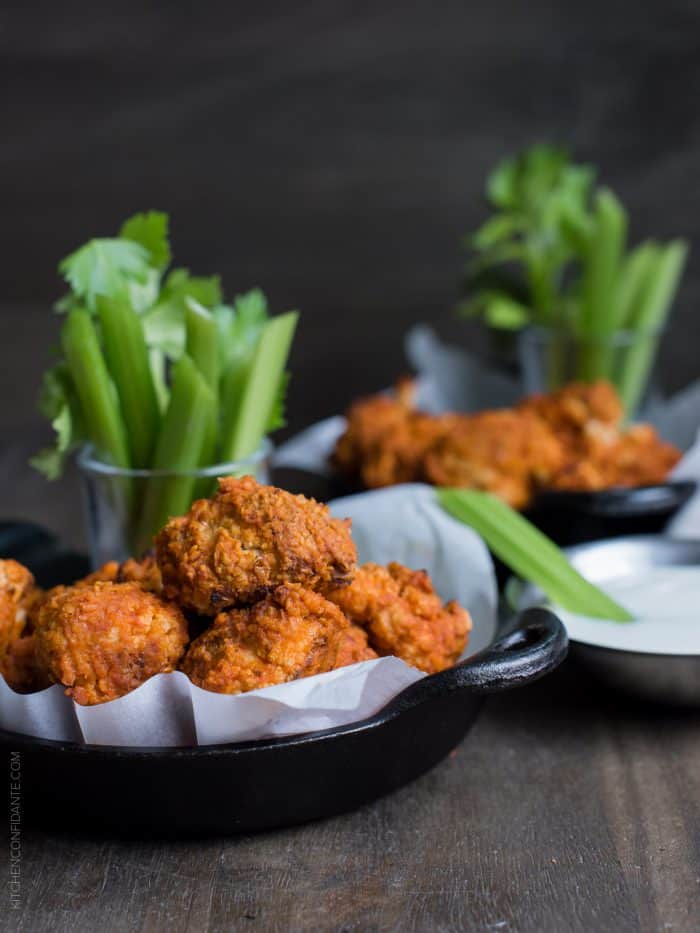 Hummus Battered Buffalo Cauliflower "Wings"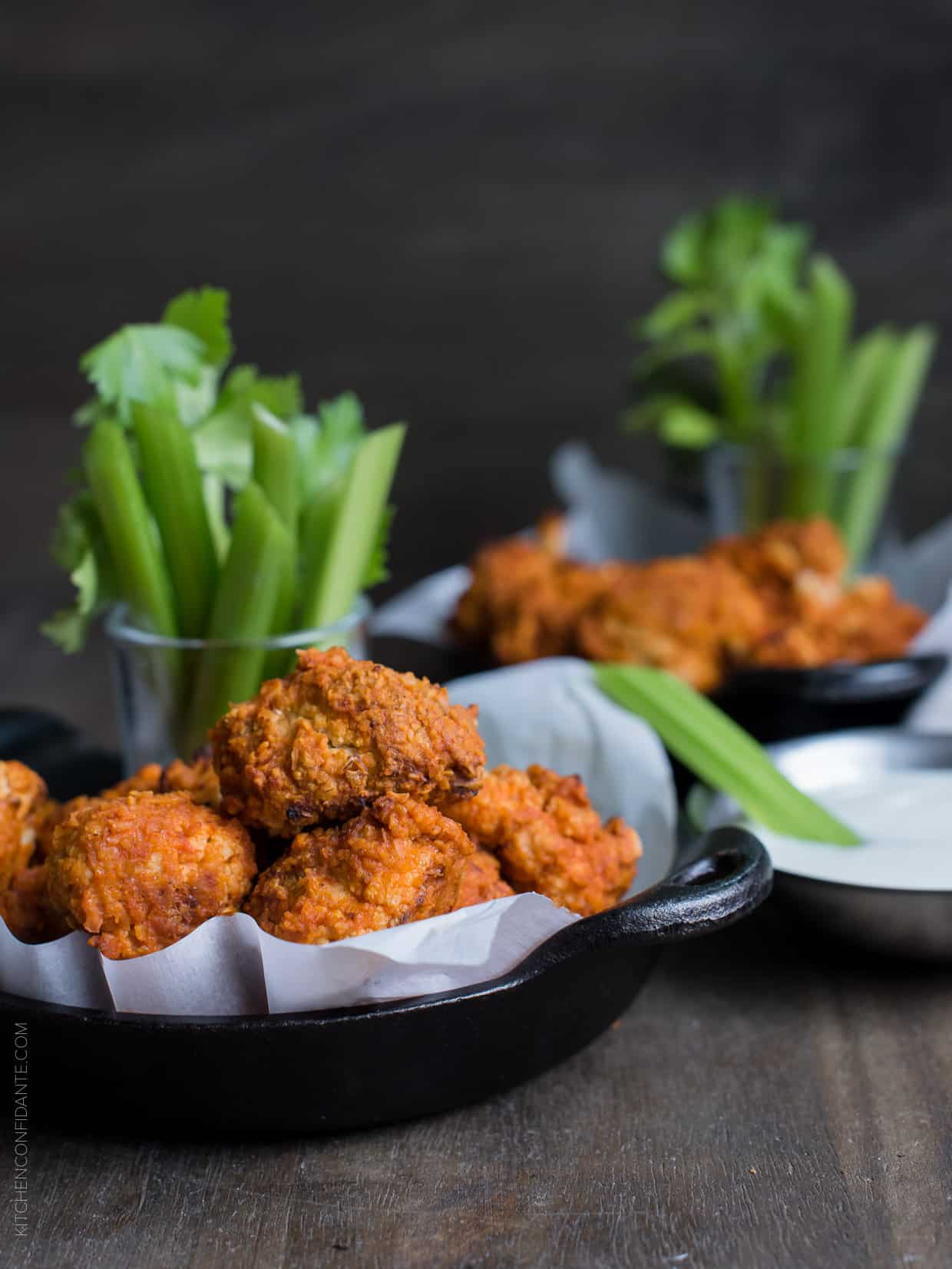 If you were to ask me to pick the one game day food that is my ultimate weakness, I could answer in a split second. It's the food that I found irresistible my freshman year of college, when I found that it could be delivered from the campus dining hall to my dorm room 24/7 – which meant that late night study sessions could instantly turn into something a little more fun with a quick phone call. It's the dish I was eager to taste when I visited one of my best friends when she transferred schools a few hours away upstate, because, obviously, you should be able to find the best of the best in Buffalo, New York.
You guessed it.
And then I learned that buffalo cauliflower wings were a thing. If my vegan friends could find comfort in this, then I realized, I could, too. So for my latest game day party, I made something that is worthy of PepsiCo's Game Day Grub Match. Have you heard of it?
This contest challenges you to get creative and have fun by sharing your best game day eats made with 2 or more PepsiCo products for a chance to win $1,500 cash and other prizes.
Are you curious which products I used?
I used Sabra Hummus to batter up my cauliflower florets, then rolled them in oat flour that I made in seconds by giving Quaker Old Fashioned Oats a whirl in the food processor. Now, my personal challenge to you is this – if you're feeling especially adventurous and like things really spicy, you can try it with Sabra Supremely Spicy Hummus, but I do warn you, it is wickedly wild.
A quick bake in the oven and a toss in some buffalo sauce, and these Hummus Battered Buffalo Cauliflower "Wings" are an awesome way to get that spicy fix you crave for game day any day!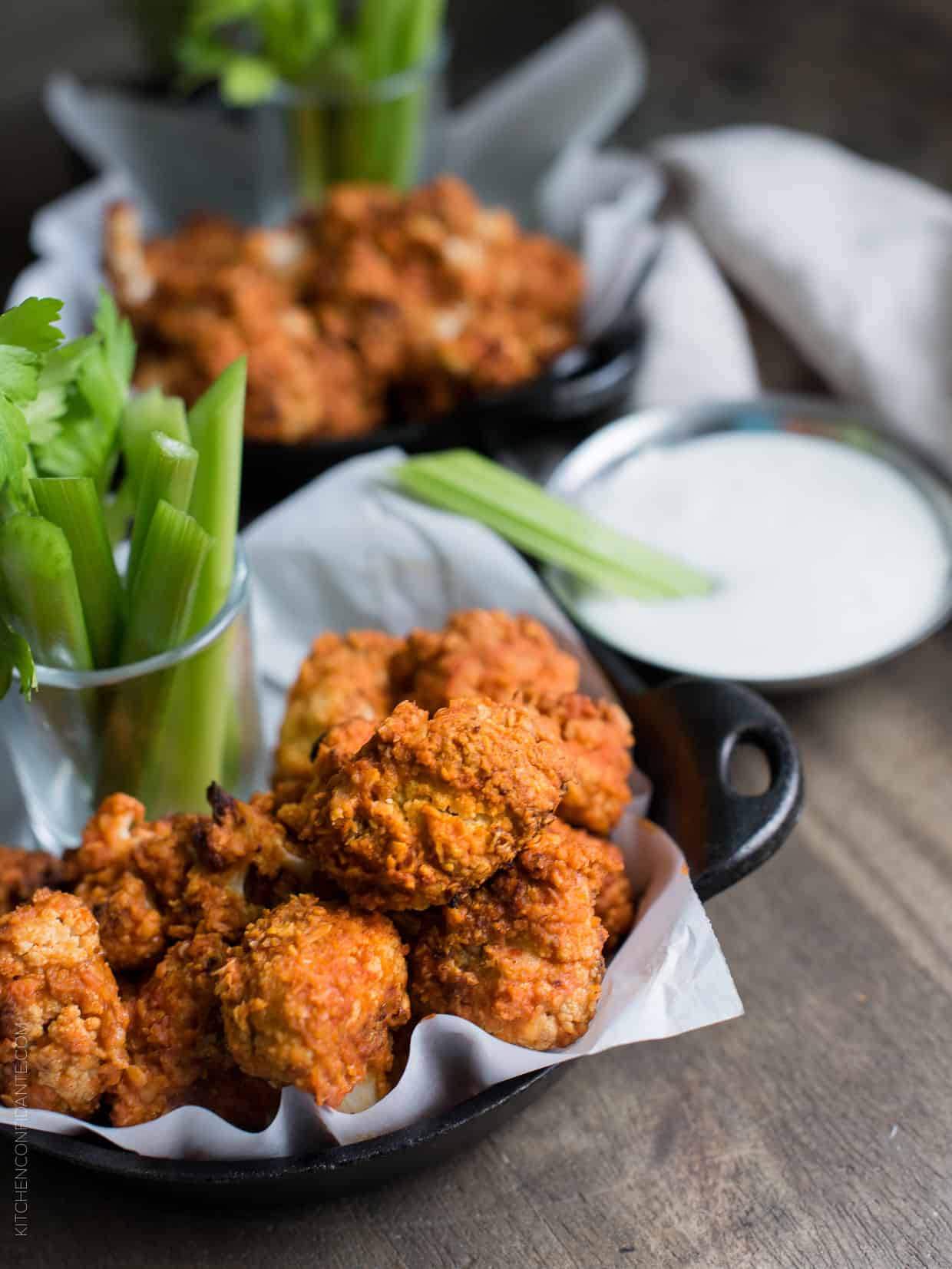 Enter PepsiCo's Game Day Grub Match for a chance to win $1,500 cash and other great prizes by Instagramming, Pinning, Tweeting your most creative recipe made with 2 or more @PepsiCo products. Just add #GameDayGrubMatchEntry and you're all set! Visit gamedaygrubmatch.com for full details on the contest.
This is a sponsored conversation written by me on behalf of PepsiCo. The opinions and text are all mine.
Hummus Battered Buffalo Cauliflower "Wings"
Hummus Battered Buffalo Cauliflower "Wings" are an awesome way to get that spicy fix you crave!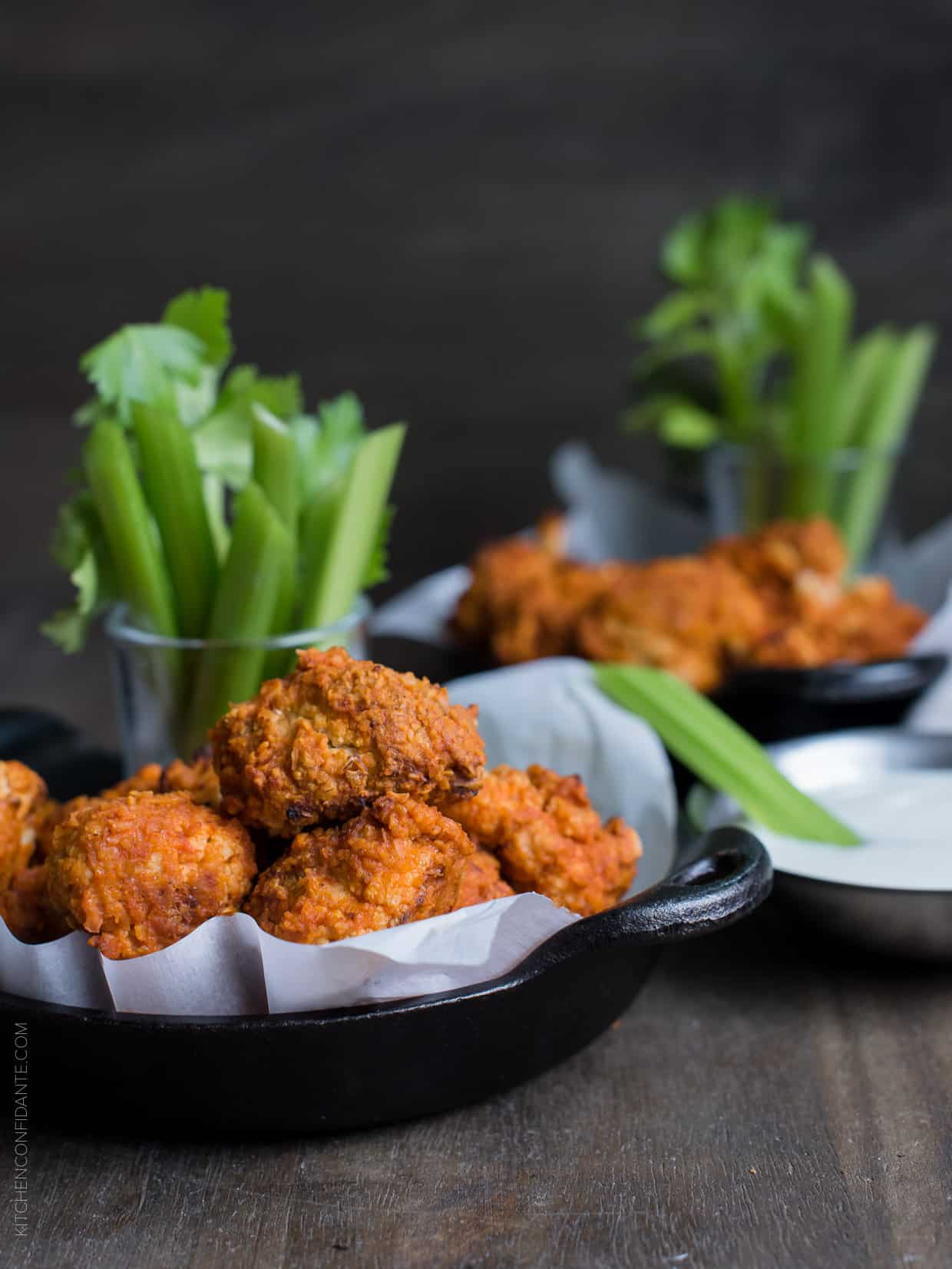 Print Recipe
Ingredients
1 head cauliflower, trimmed, florets cut into bite sized pieces
1/2 teaspoon salt
1/4 teaspoon cumin
1/4 teaspoon coriander
1/4 teaspoon paprika
1/4 teaspoon cayenne pepper
1 package Sabra Hummus (I recommend starting with the original, unless you can really take the heat, which in that case, go for the Supremely Spicy Hummus.)
1-2 tablespoons water, as needed
1 cup Quaker Old Fashioned Oats
Your favorite buffalo sauce
Blue cheese dressing, for serving
Celery sticks, for serving
Instructions
Preheat the oven to 450°F and line a baking sheet with parchment paper.
In a large bowl, toss the cauliflower florets with the salt, cumin, coriander, paprika and cayenne pepper. Place the florets on the baking sheet, and roast the florets in the oven for about 7-10 minutes.
As the cauliflower roasts, thin out the hummus with 1 tablespoon of water, stirring thoroughly. If it still seems too thick, add another tablespoon of water.
Place the oats into a food processor and process until it becomes oat flour and transfer to a small bowl.
Remove the cauliflower from the oven, then dip the seasoned cauliflower florets into the hummus batter. Transfer to the bowl with the oat flower and lightly coat. Place on the prepared baking sheet and repeat for remaining florets.
Bake the cauliflower for another 20 minutes or until the cauliflower is golden and with a crisp crust.
Transfer the cauliflower to a bowl, toss with about 1/4 cup of buffalo sauce, and serve immediately, along with blue cheese dressing and celery sticks.