Simple Sundays | Feeling Cheesy: Tillamook Sandwich Week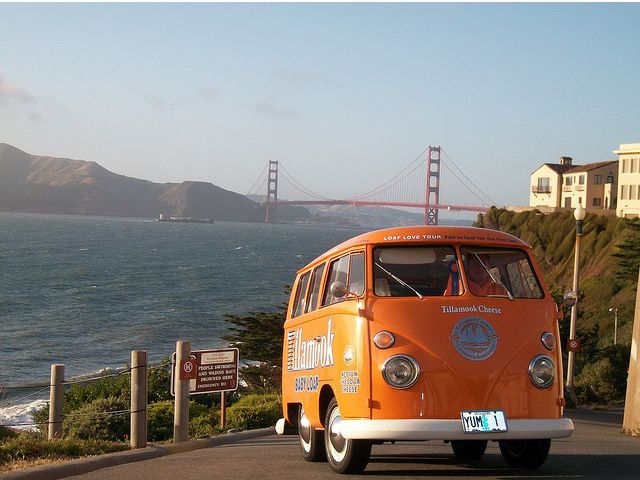 This weekend's Simple Sundays comes to you a day early because I thought you might want to know about a tasty event in San Francisco that starts today.
I won't even bother asking if you like cheese because I have yet to encounter a single soul who doesn't have a profound love for cheese. Most people I know confide that they can live on cheese and bread alone. I know those are some of my own weaknesses. So, this week, if you happen to be in the Bay Area, you are in for a treat.
To help celebrate two of the tastiest things – sandwiches & cheese, Tillamook and their Loaf Love Tour (www.LoafLoveTour.com) has partnered with five notable Bay Area restaurants – each offering their take on specialty melts, sandwiches (and even burgers!) featuring award-winning Tillamook Cheese. 'Tillamook Sandwich Week' runs from June 11th – 18th, so grab a map & plot out this week's sandwich crawl…
Participating Restaurants
The American Grilled Cheese Kitchen
1 South Park Ave., Suite 103A, San Francisco, 94107
(415) 243-0107
www.TheAmericanSF.com
Tillamook Signature Chef, Heidi Gibson has created a Mac n' Cheese Grilled Cheese with Tillamook Monterey Jack Cheese, Pork Belly, Smoked Tomato, Caramelized Onions, Avocado ($8.00)
◊◊◊
Ironside
680 A 2nd Street, San Francisco, CA 94107
(415) 896-1127www.IronsideSF.com
American Grilled Cheese Kitchen neighbor, Ironside, will offer Tillamook Monterey Jack on their Northern Bison Burger and Pacific Pastures Grass Fed Beef Burger (Market Price; $15)
◊◊◊
Nickies
466 Haight Street San Francisco, CA 94117
(415) 255-0300www.Nickies.com
Lower Haight local eatery and neighborhood bar, Nickies, will be featuring a Crispy Chicken Sandwich with a trio of melted Tillamook Cheeses – Monterey Jack, Medium Cheddar and Sharp Cheddar – served with a side of fresh cut fries or bleu slaw ($9.50)
◊◊◊
Globe
290 Pacific Avenue, San Francisco, CA 94111
(415) 391-4132
www.GlobeRestaurant.com
Chef Joseph has created his all-time favorite Bacon and Tomato Sandwich featuring melted Tillamook Medium Cheddar on grilled sourdough (price TBD)
◊◊◊
Brown Sugar Kitchen
2534 Mandela Parkway, Oakland, CA 94607
(510) 839-7685
www.BrownSugarKitchen.com
Owner and Chef, Tanya Holland of soul food favorite, Brown Sugar Kitchen, has created a Smoked Vegetable Muffaletta topped with Tillamook Monterey Jack (price TBD)
11 Responses to "Simple Sundays | Feeling Cheesy: Tillamook Sandwich Week"
Leave a Comment