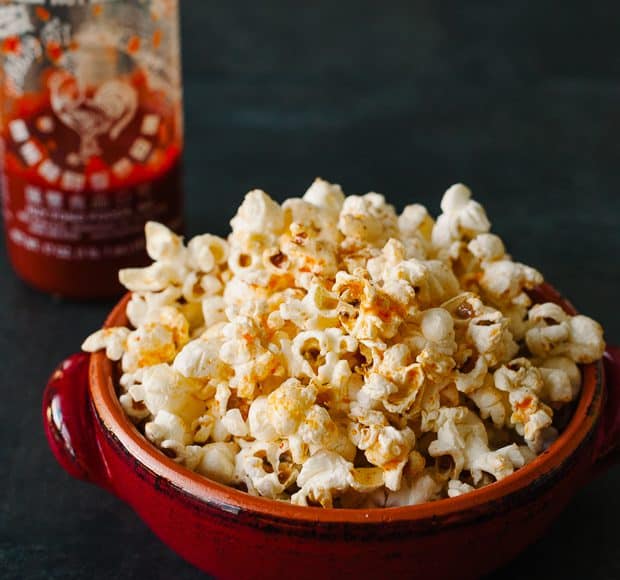 Spicy Sriracha Popcorn
"You all recovered from the weekend?" he asked from behind the tall counter. I faltered and wondered internally. Recovered? Was I sick? Was he confusing me for someone else? I looked at him bewildered as he selected the best piece of halibut to butcher for…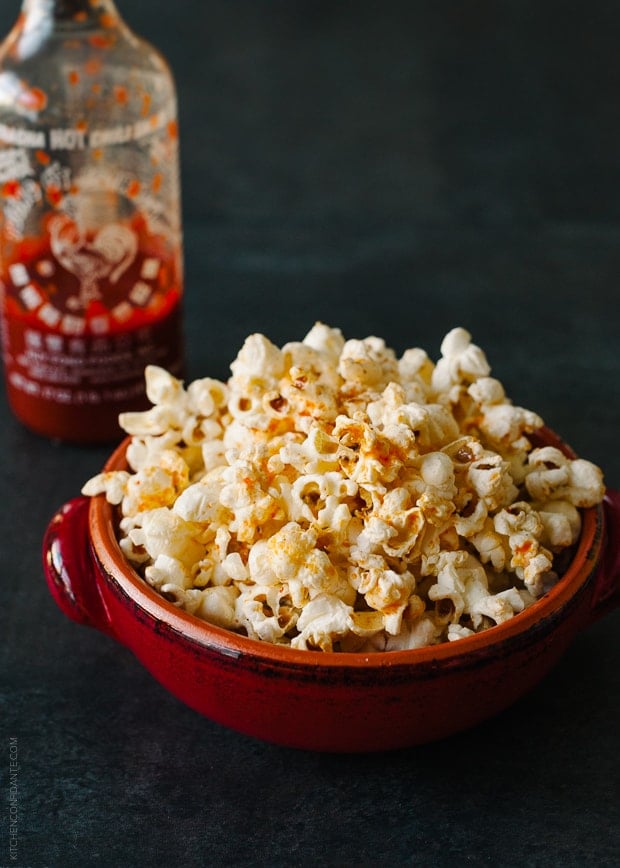 Spicy Sriracha Popcorn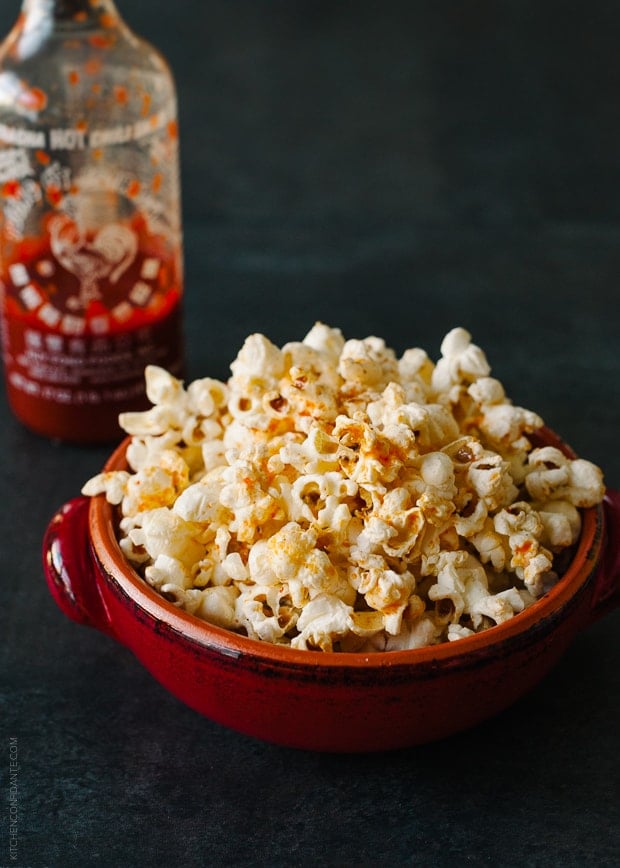 "You all recovered from the weekend?" he asked from behind the tall counter. I faltered and wondered internally. Recovered? Was I sick? Was he confusing me for someone else? I looked at him bewildered as he selected the best piece of halibut to butcher for me.
My puzzled face must have said it all. "The game? All the football?" he followed up, motioning football passes with the raw fish.
"Oh! God no, I don't watch football!" I laughed. "It bores me!"
My butcher looked at me as if I had three eyes.
Yes, it's true, I may be the only person in the Bay Area who had absolutely zero interest in watching the 49'rs play their critical game last Sunday, and while many may not understand, football is just something I can not sit through. I've tried. But the start-stop-start-stop rhythm irritates me, the pace I find extremely vexing. Just run across the field already!
It. Takes. Too. Long.
I'd rather bake some scones.
So come Superbowl, I'll be keen on the commercials, but as for the game itself, well, while it would have been nice if San Francisco could have made it, I probably wouldn't have even watched it then.
But for all you football fans, I'm excited for you, I really am. I know it's a big deal. I have something that is worthy of parking it in front of the television for couple of hours, whether it's a big game, the Winter Olympics (now that I am really excited for!), or a good movie: Spicy Sriracha Popcorn. Buttery and fiery, this is my new favorite way to gobble up stove popped popcorn. I'm sharing it on Wayfair.com today. I warn you, though, it's addicting.
Please join me and find the recipe for Spicy Sriracha Popcorn on Wayfair.com.