A Taste of the Cayman Islands from Chef'd
A Taste of the Cayman Islands from Chef'd
A taste of the Caribbean is not too far away, thanks to Cayman Island themed meal kits from Chef'd! Cooking up Pina Colada Chicken and Chocolate Bread Pudding is like having a vacation in a box, delivered to my front door. This post is sponsored by the Cayman Islands Department of Tourism and Chef'd.
I've been dreaming of sandy beaches and palm trees, island breezes and the lull of the ocean waves. After our last few city vacations, I've been craving a taste of the tropics, with lazy days by the water, a glass of something frosty and rum-spiked in my hand. I've been yearning for pineapples and papayas, mangoes and coconuts, and dishes that celebrate these flavors.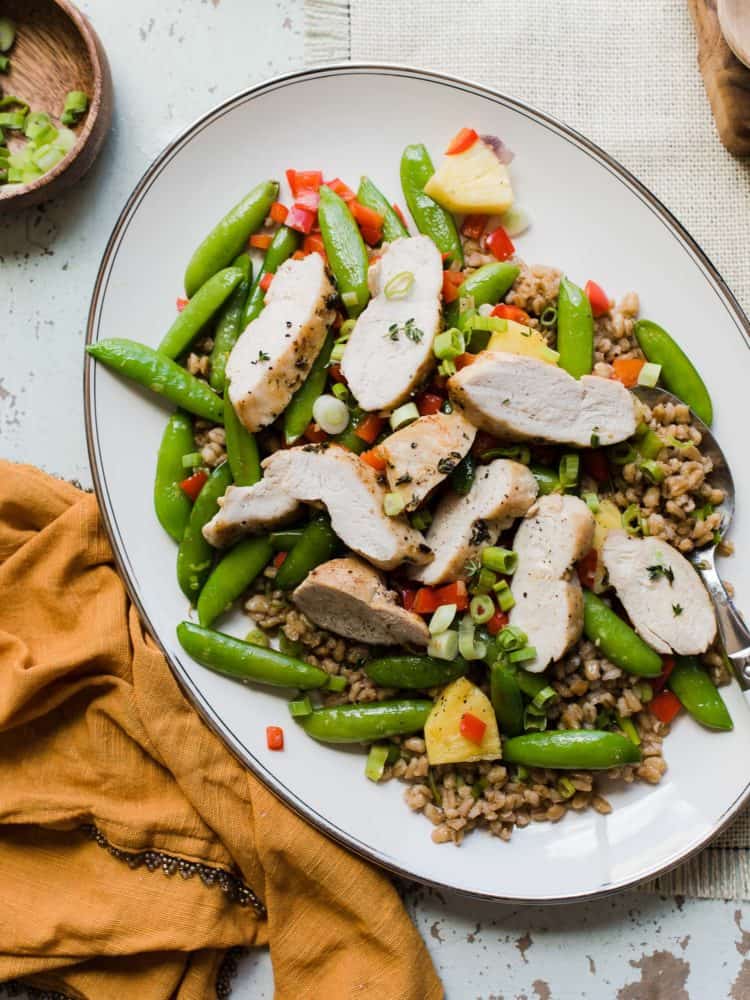 But a tropical vacation isn't quite in the cards for me this summer, so I need to cook up my own virtual vacation! Bringing the tropics to my own kitchen is the best way to cure the Caribbean cravings, and I was excited when I learned that the folks at the Cayman Islands Department of Tourism have a delicious collaboration with Chef'd.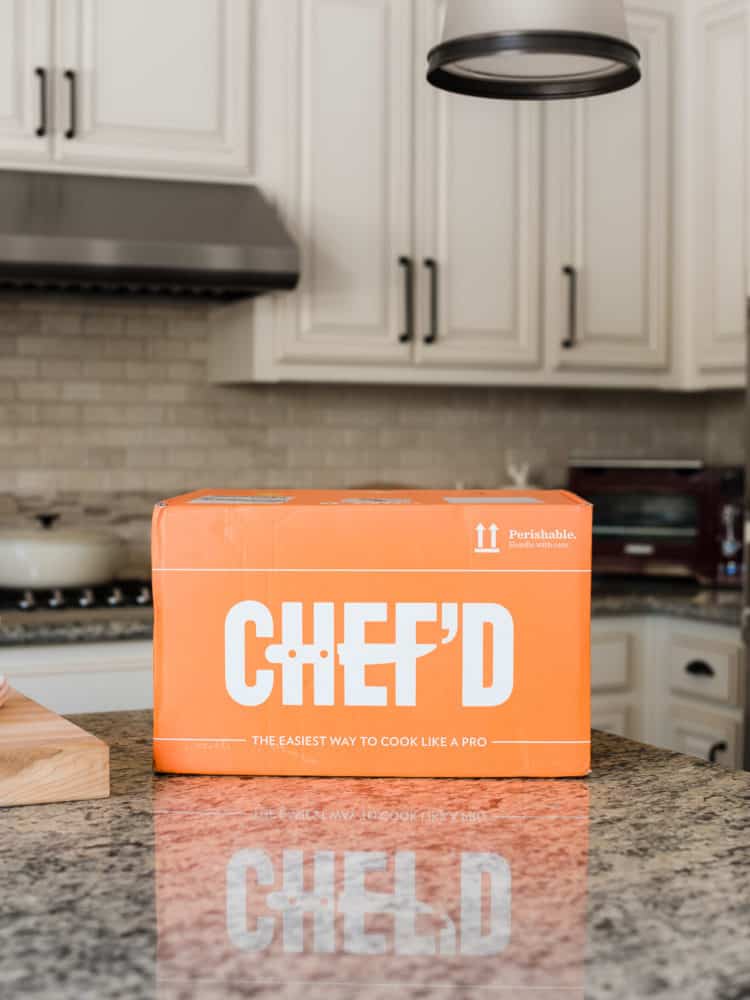 I had a chance to sample the Cayman Islands themed Chef'd meal kits, and it was like receiving a getaway in a box! If you've never tried a meal kit service, you will love that all of the heavy lifting when it comes to meal prep is taken care of, from the recipe to the grocery shopping!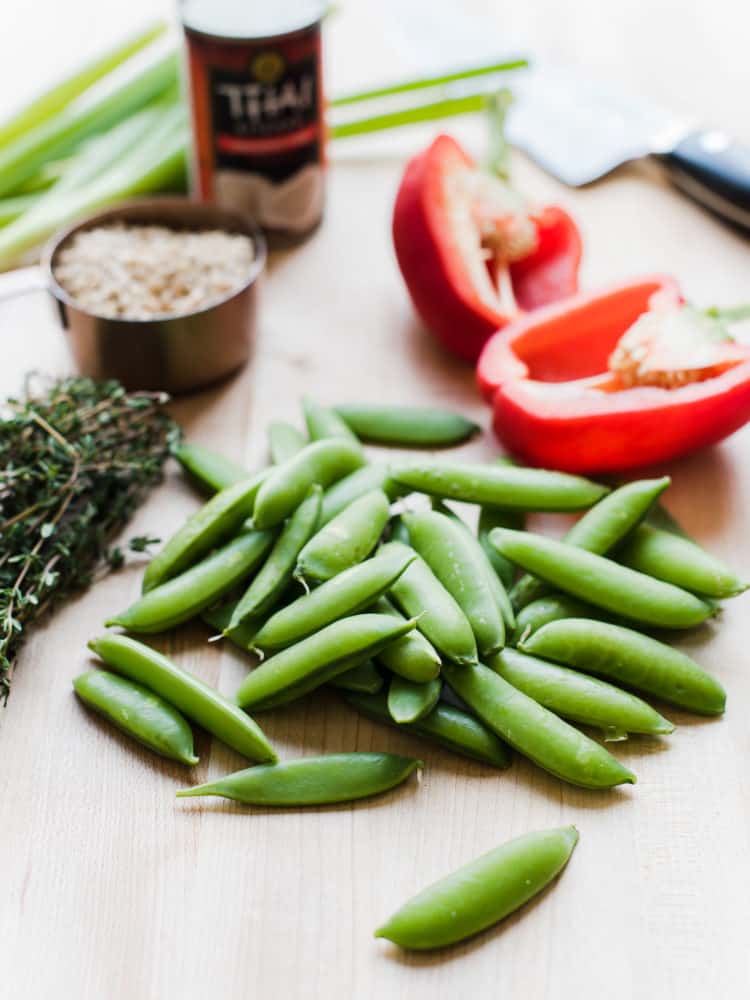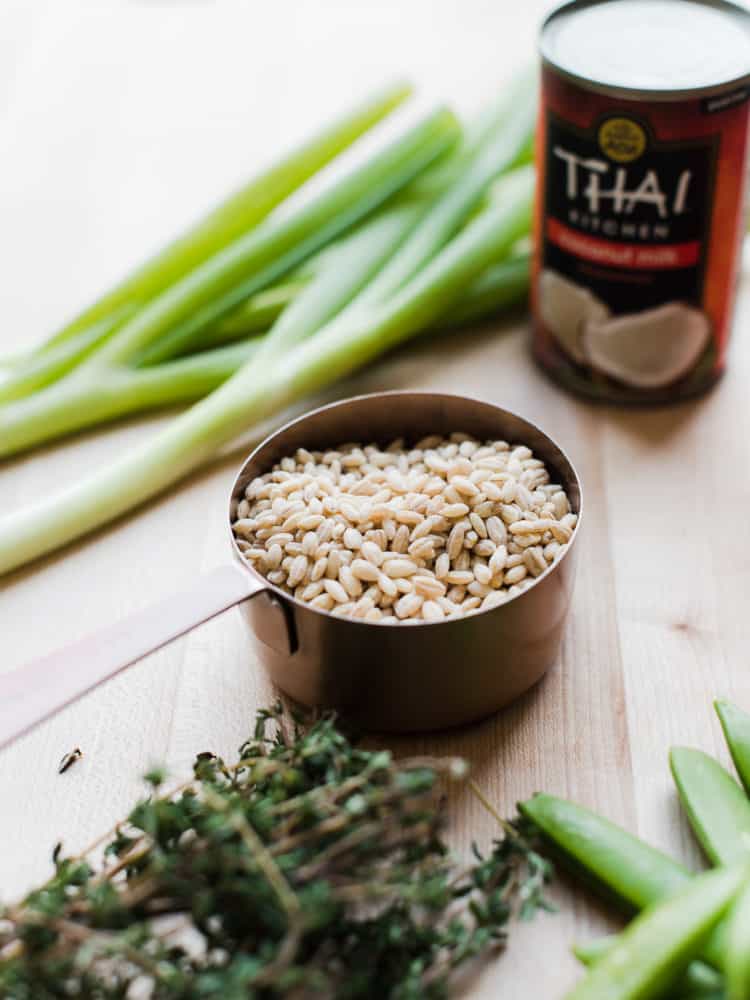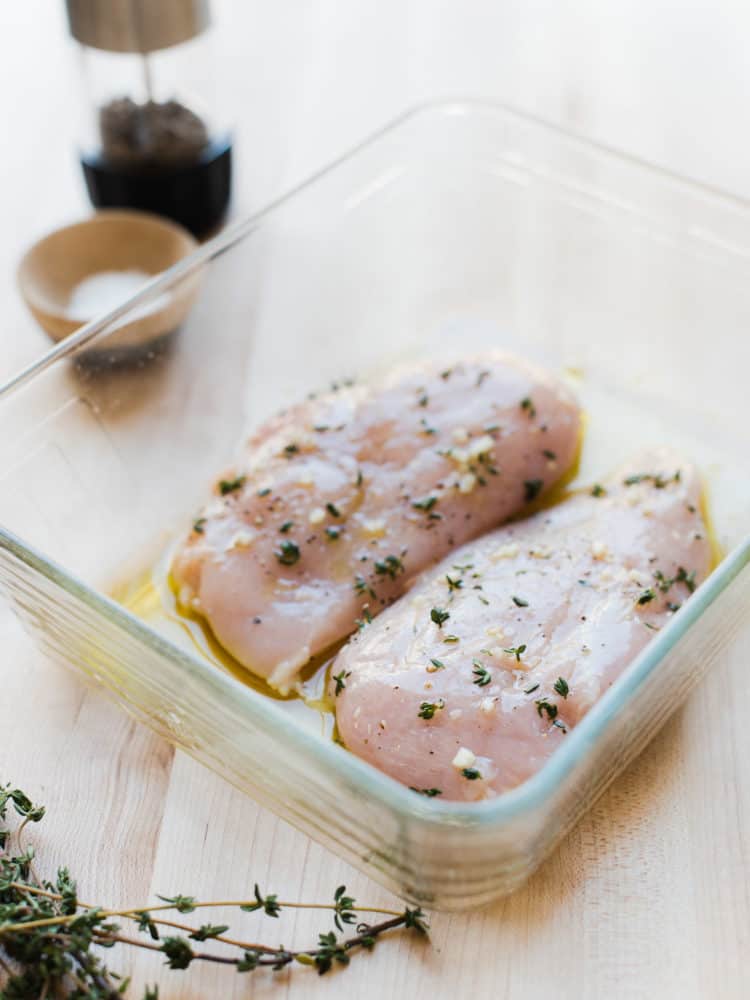 You get to do what I think is the "fun stuff" — in my case, stirring up a delicious take on barley risotto in a coconut broth, searing some thyme-scented chicken, and quickly sautéing fresh sugar snap peas with some sweet red bell pepper and bright pineapple! What I loved most is that the Pina Colada Chicken with Coconut Barley Risotto and Sugar Snap Peas got me out of a food rut, and put my favorite tropical vacation drink into a delicious dinner. My whole family loved it, and the only thing missing was a view of Grand Cayman's sandy beaches.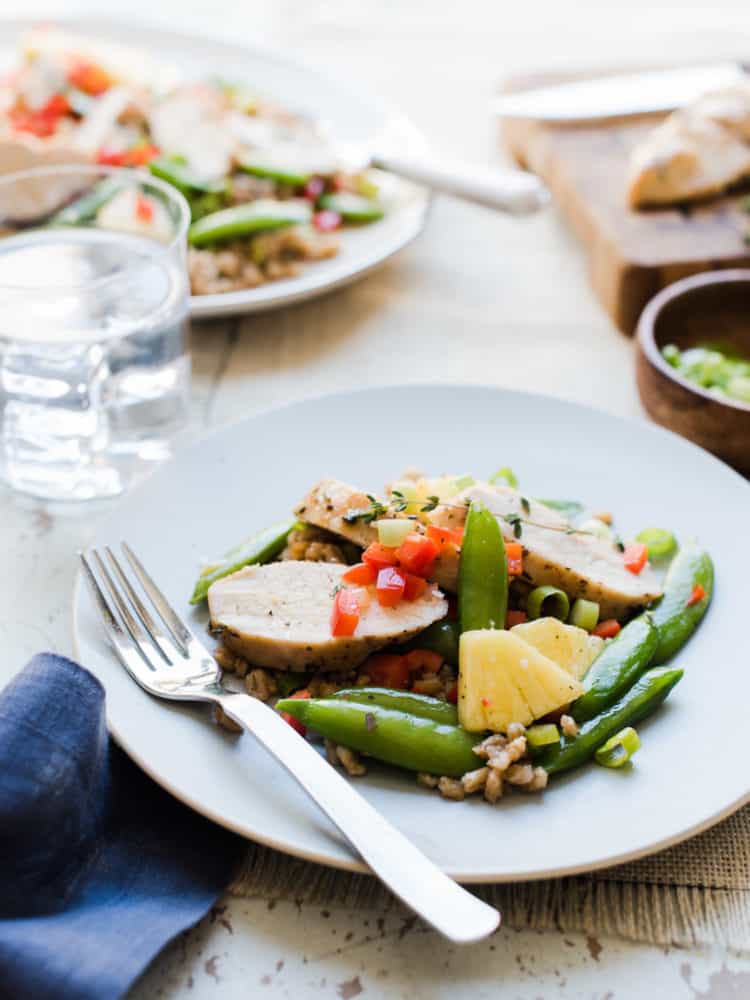 Dinner is never complete without dessert, and I couldn't wait to try the Chocolate Bread Pudding, which is made with the Cayman Island's signature drink, rum! Mixed with a hint of Kahlua, the custardy, chocolate bread pudding was deep, dark and fragrant, and such a decadent getaway.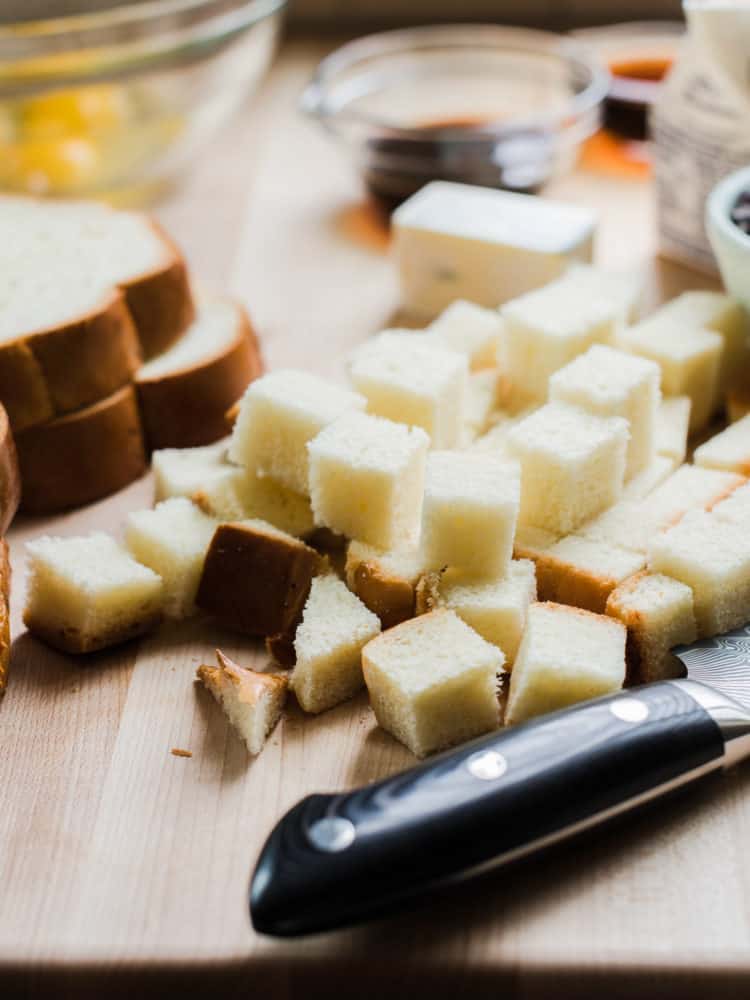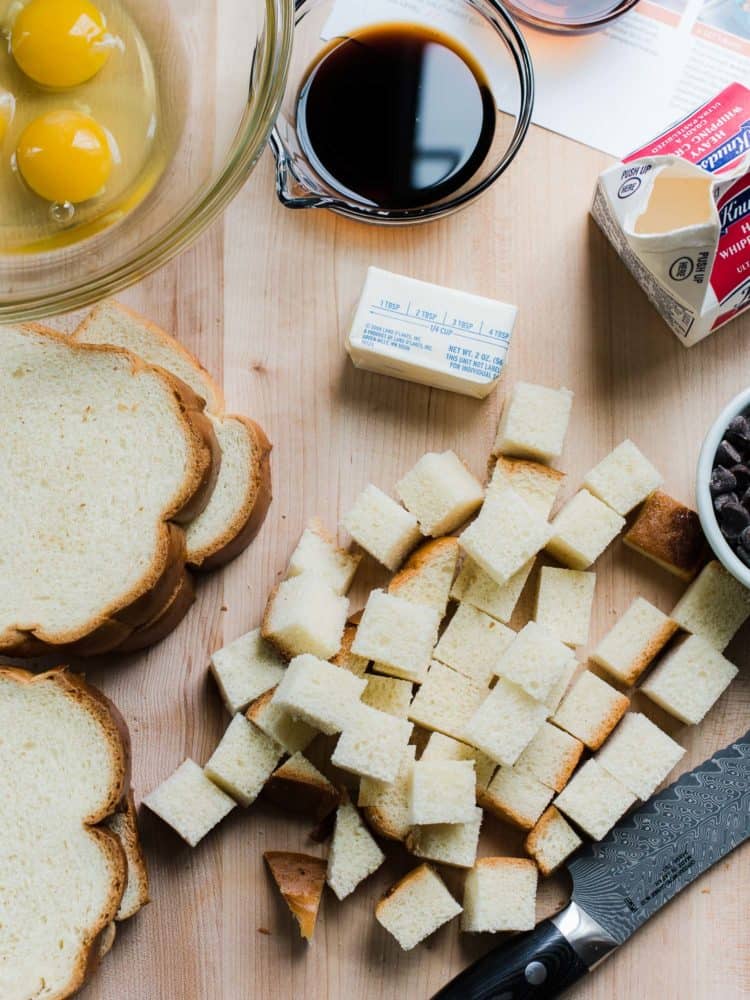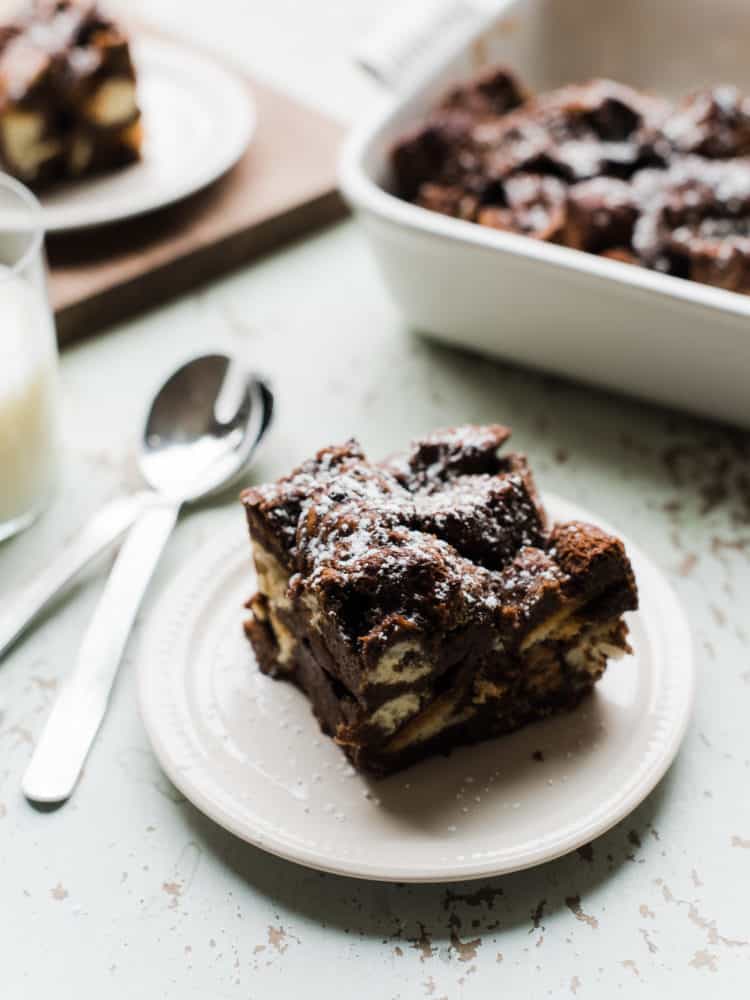 Stomach full, coconut and rum cravings satisfied, all that is left to complete the virtual vacation is a delicious nap. I think I'll indulge in one, and imagine I'm in a hammock by the ocean, and when I wake up, I might just have another piece of chocolate bread pudding.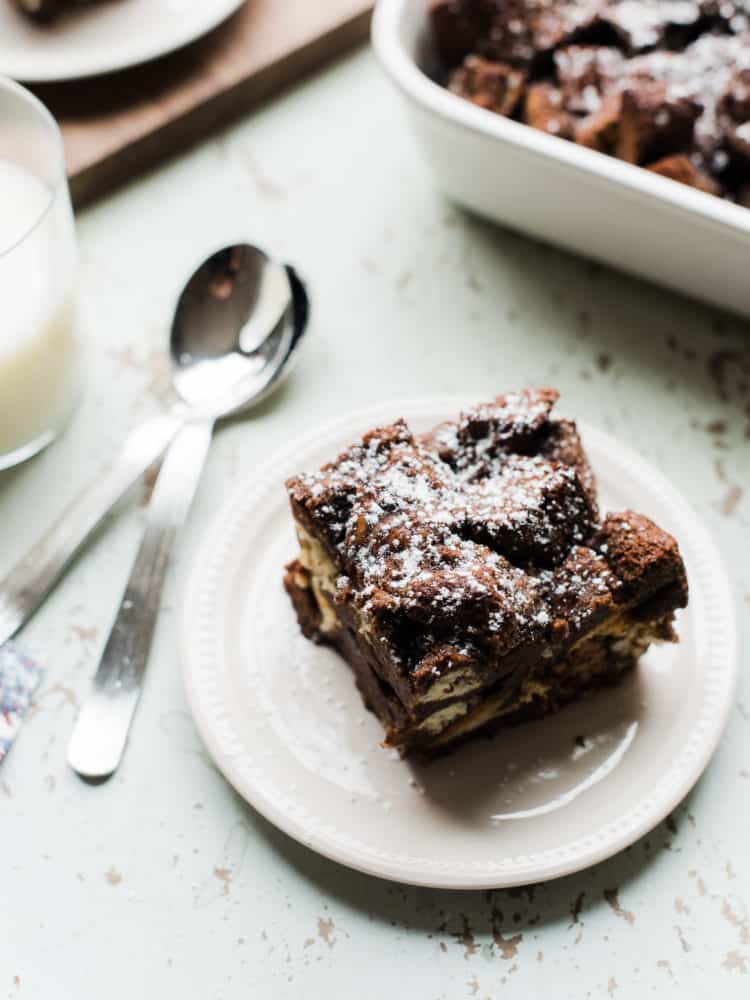 Find more dinner Cayman Island inspired meals at Chef'd.
Disclosure: This post is brought to you in partnership with CIDOT and Chef'd. Thank you for supporting brands that matter to me; sponsored posts such as this help behind the scenes at Kitchen Confidante. All opinions in this post are, as always, my own.