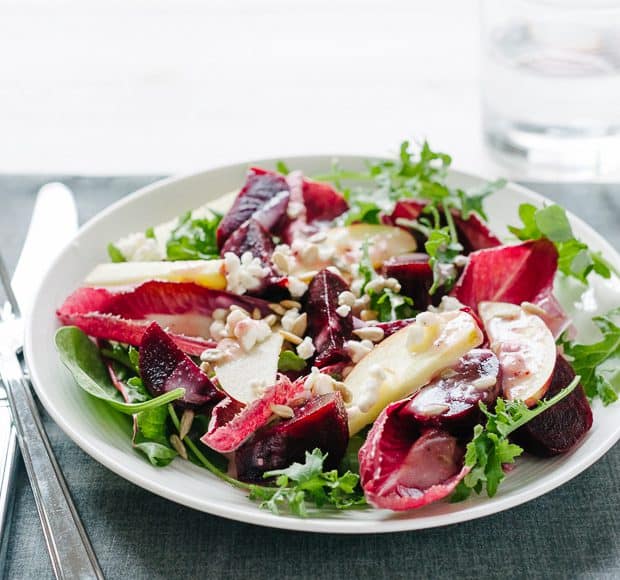 Simple Sundays | Apple Beet Salad with Endive and Baby Greens
When lunchtime rolls around, I reach into my refrigerator and pull out a variety of vegetables and fruit, anything to satisfy my craving for crunch and freshness. Lately I just haven't had the appetite for anything heavy (that craving usually creeps by mid-day). I just…
Simple Sundays | Apple Beet Salad with Endive and Baby Greens
When lunchtime rolls around, I reach into my refrigerator and pull out a variety of vegetables and fruit, anything to satisfy my craving for crunch and freshness. Lately I just haven't had the appetite for anything heavy (that craving usually creeps by mid-day). I just find that for lunch, I usually want something light and crunchy, with a heap of tangy. Veggie wraps are my go-to, or if I'm feeling a little lazy, I just dump all my favorites into a big salad.
Having a gorgeous bouquet of endive to pick from makes my salads especially tempting.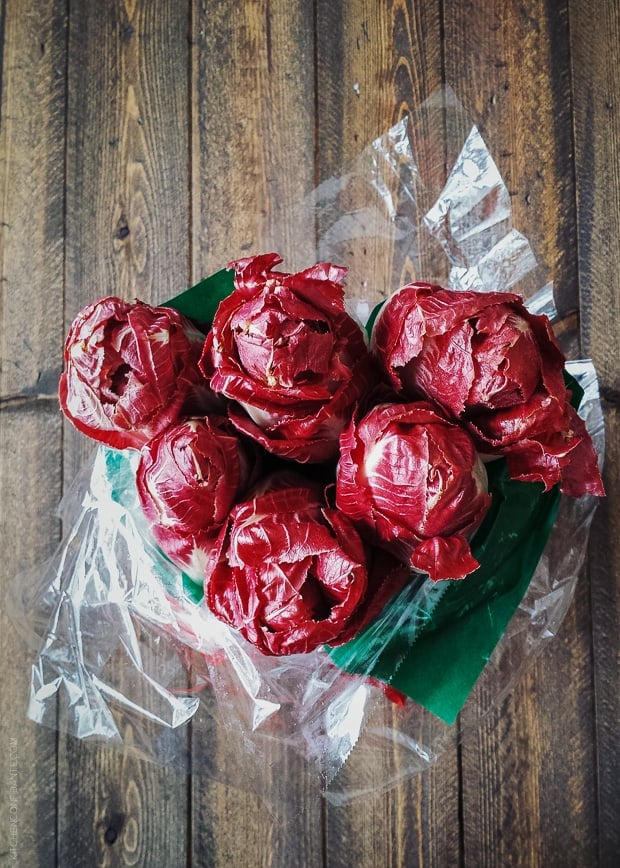 My friends from California Endive Farms surprised me again with this Valentine's bouquet, rivaling all the flowers I encountered at every market that week. Needless to say, I have been enjoying endive for weeks, and while it is such a versatile ingredient, I find that I always enjoy them best in a fresh salad.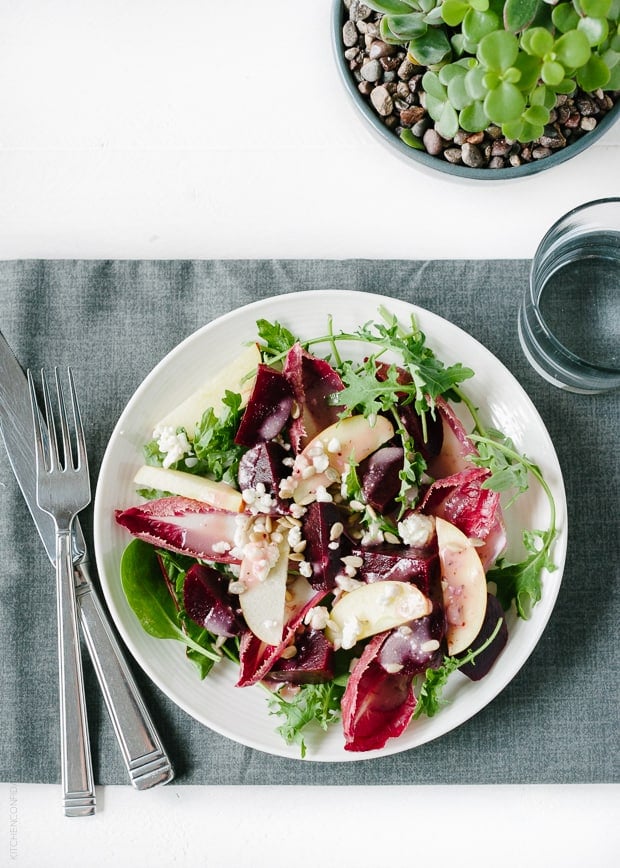 This Apple Beet Salad with Endive and Baby Greens drizzled with a Raspberry Salad Dressing has been my lunch of choice this week, and I just love how the sweet apples soften the delicious bite of the endive, rounded out by earthy roasted beets, salty feta and tender baby greens. There's a harmony there, and while I favor it for lunch, it would definitely be worthy of a salad for entertaining.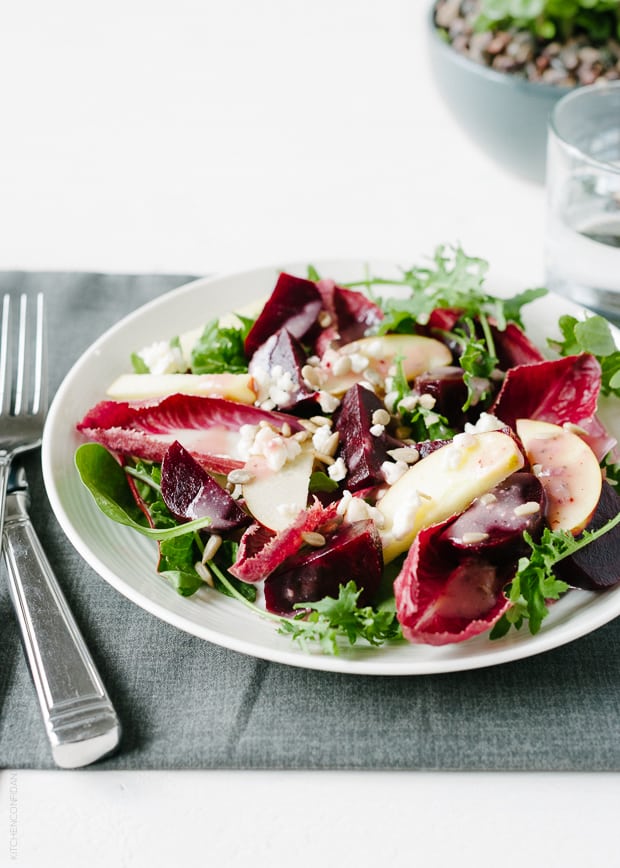 How do you like to enjoy endive? I'd love to hear your ideas!
More endive inspiration from the archives & around the web:
Beet & Burrata Endive Salad
Endive & Strawberry Salad with Gorgonzola, Walnuts & Strawberry Dressing
Parmesan Pecan Dip (One of my absolute favorite recipes from Lisa at Authentic Suburban Gourmet – a true winner)
Grilled Endives with Lentils, Naturally Ella
Linguine, Shrimp & Endive with Bread Crumbs, Taste | Williams-Sonoma
Endive Gratin, Vegetarian Times
Disclosure: The endive used in this salad was received from California Endive Farms. I was not compensated by California Endive for this post; I am sharing it because I truly enjoy endive. As always, all opinions are my own.
Apple Beet Salad with Endive and Baby Greens
Print Recipe
Ingredients
2-3 endives, leaves separated
2-3 cups baby greens (I used a combination of spinach, chard and kale)
6 roasted beets, peeled and quartered
1 large apple (Gala works nicely), thinly sliced
1/2 cup feta cheese, crumbled
1/3 cup sunflower seeds
Raspberry Salad Dressing (see here for recipe)
Instructions
In a large bowl, toss the endives and baby greens, and dress with Raspberry Salad Dressing to coat and combine. Place a portion on a plate, then top with beets, apple slices, feta and sunflower seeds. Serve with additional dressing on the side.