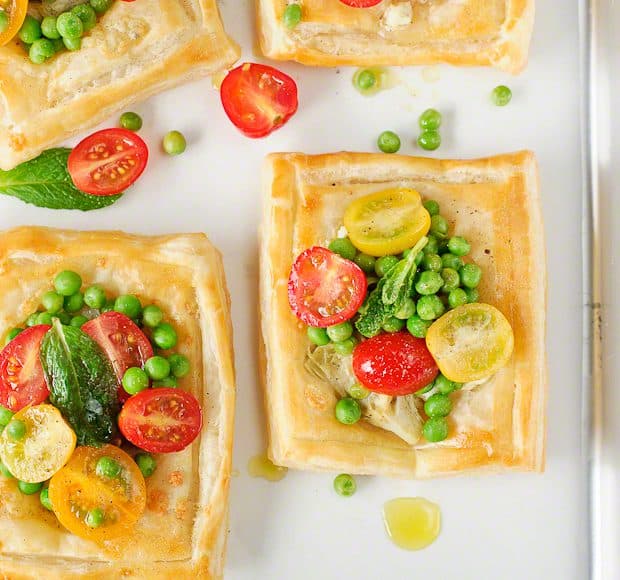 Artichoke and Feta Tarts with Tomato Salad
I vowed I would never become a nurse. I made this pledge at a young age, and based it solely and superficially on the fact that my mom, who was in this noble profession, had hands that were cracked and dry from frequent hand washings.…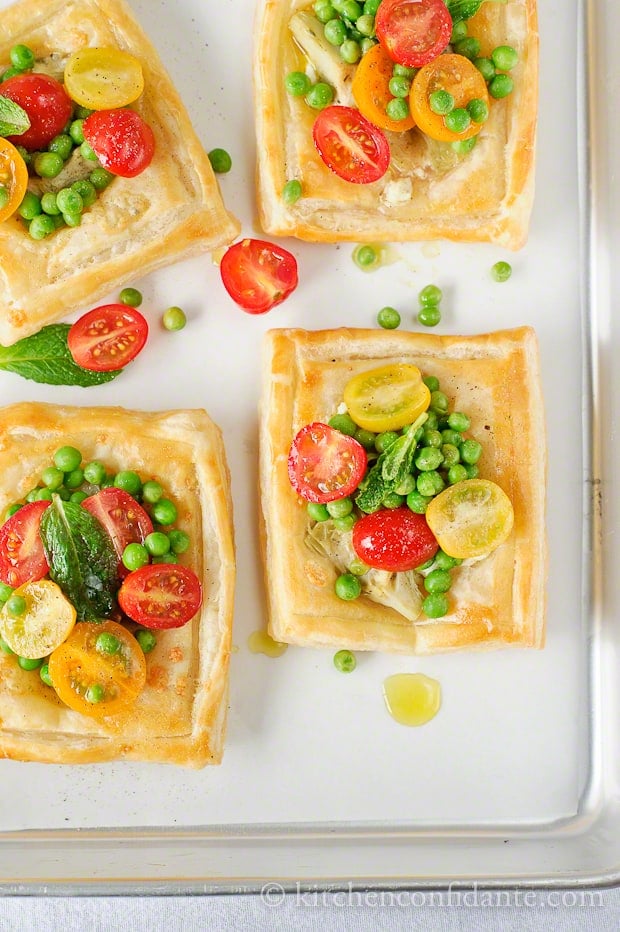 Artichoke and Feta Tarts with Tomato Salad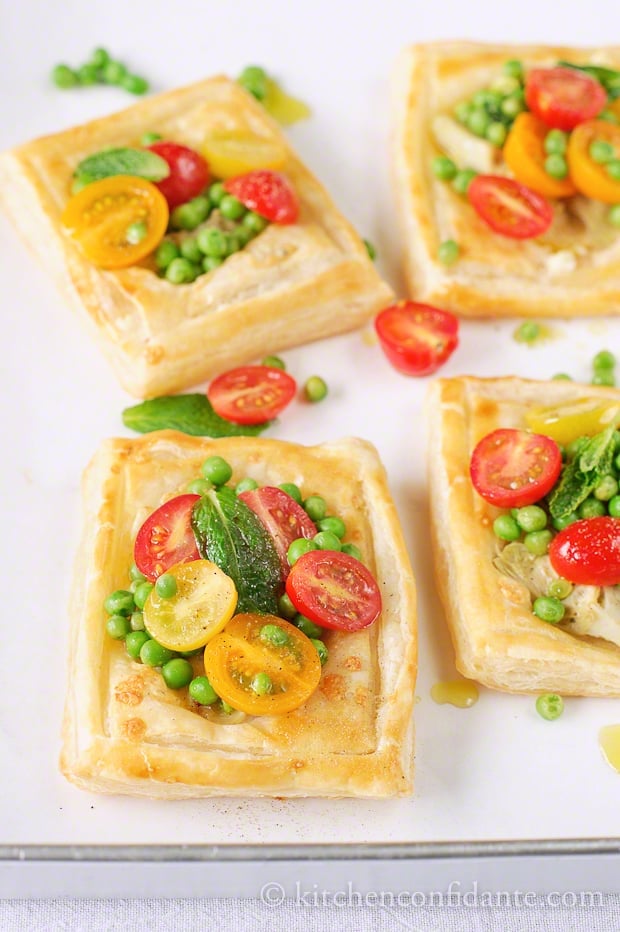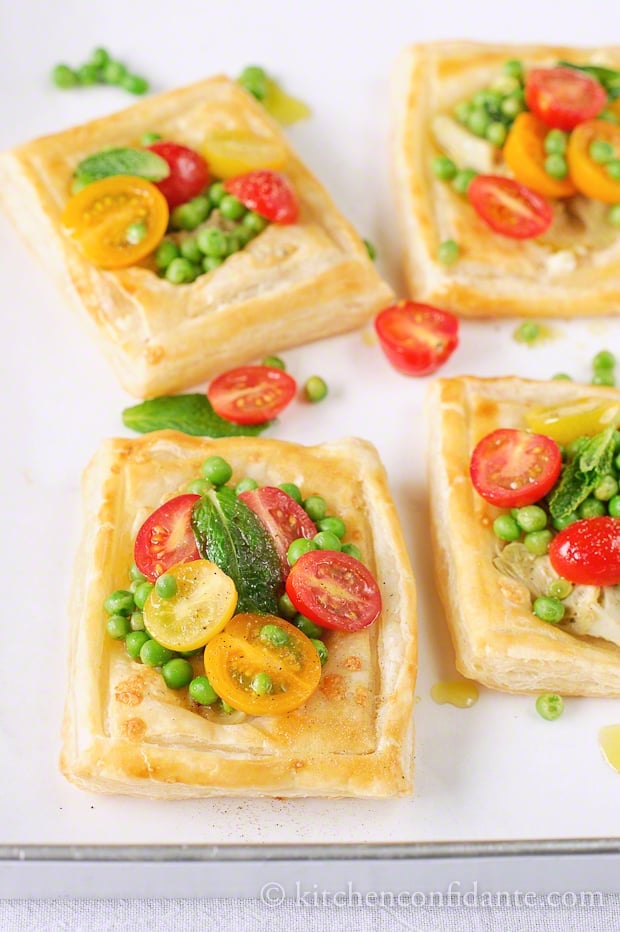 I vowed I would never become a nurse. I made this pledge at a young age, and based it solely and superficially on the fact that my mom, who was in this noble profession, had hands that were cracked and dry from frequent hand washings. Patient after patient, wash after wash, her hands were lined and read like a topographic map. I pitied her hands, which seemed impenetrable to lotion, and I decided to avoid it at all costs.
Yesterday, as I held my son's hand and walked up the stairs, he noticed something. Mama, he said, your hand feels dry.
The winter months are always harsh on my skin, and it is usually as we enter spring that the season's damage becomes apparent.
In all my vanity, I have my mom's hands. I have the hands of a mother. Hands that cook, that clean, that wash, that sanitize, that bathe, that do laundry. Hands that write lunch notes. Hands that feel for temperatures. Hands that hold.
I wouldn't change it for the world.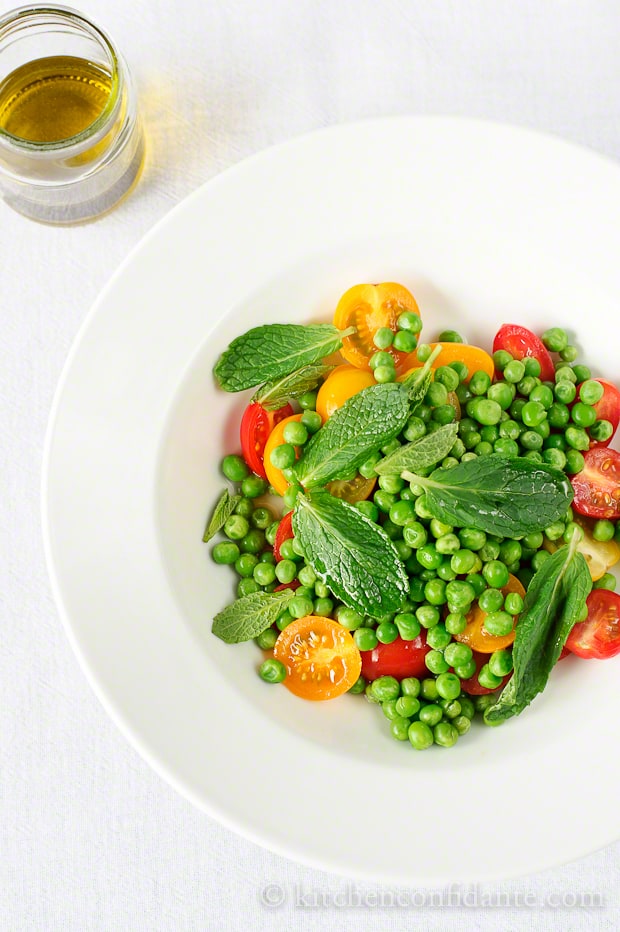 The warmer temperatures of spring renew, and even my winter weathered hands will eventually respond to moisturizer. They will become soft again.
This lovely photograph (above) of Artichoke and Feta Tarts with Tomato Salad is the subject of this month's Donna Hay Styling & Photography Challenge. I had so much fun with the last challenge that when I saw this vibrant recipe selected by Simone from the most recent Donna Hay Magazine, I knew I wanted to tackle it, both in the kitchen and through a lens.
This photograph was definitely more straightforward to recreate – the hardest part being shadows from my baking pan having deeper sides as compared to the original. Using both a silver and white reflector helped. But that detail aside, I loved the vibrant colors that called out, spring is here! My baking pan had never looked so cheerful.
The sweetness of the peas and tomatoes were already vibrant from the dressing and fresh mint, but placed on top of the artichoke and feta tarts, I was in heaven. Sweet, salty, tangy, crunchy, it was all there, each bite was punctuated by the buttery aroma that permeated my kitchen.
When my son returned to the kitchen to investigate, he tried to help me, his little hands holding my reflector to the right angle. Even now, he has helpful hands. Mama, can I try?, he asked as he tried to sneak a tomato. He was rewarded with a taste of spring.
Artichoke and Feta Tarts with Tomato Salad
These tarts are not only stunning to look at, they are a zesty, spring-ready dish that is very simple to make. The tarts would make a perfect appetizer if you are entertaining, or in my case, a very satisfying lunch.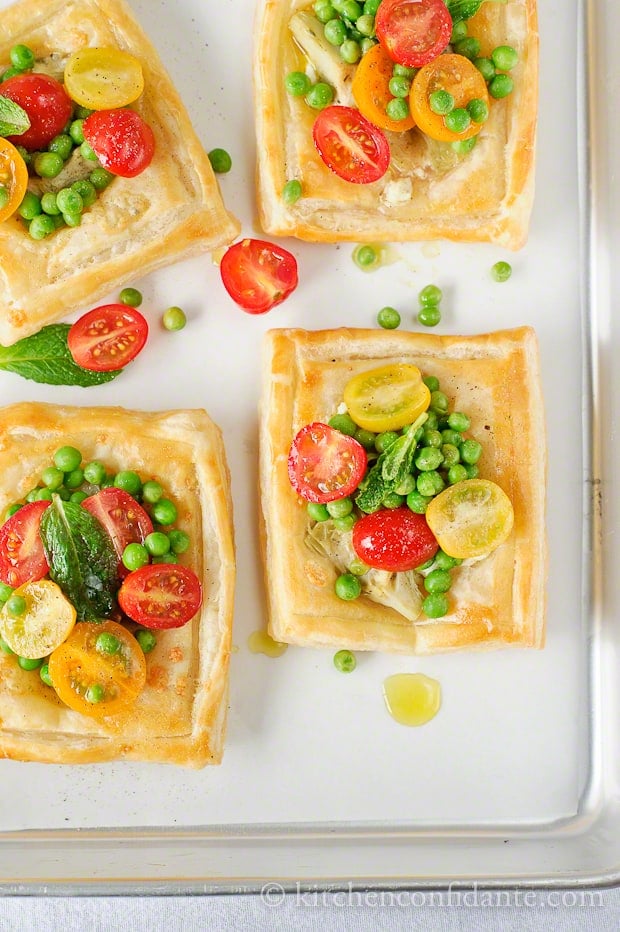 Print Recipe
Ingredients
1 sheet store bought puff pastry, thawed
1 cup feta cheese, crumbled
4 artichoke heart, marinated and halved
1 egg, lightly beaten
1/2 cup cherry tomatoes, halved
3/4 cup frozen peas, thawed
1/4 cup mint leaves
olive oil, for drizzling
white balsamic vinegar, for drizzling
kosher salt and pepper, to taste
Instructions
Preheat the oven to 400 degrees F.
Cut the pastry into 4 squares, and score a 1/4 inch border around each square. Place the squares on a baking tray lined with parchment paper and top with feta and artichoke. Brush the borders of the pastry with the egg wash and bake for 12-15 minutes, or until golden brown.
Place the tomatoes, peas and mint in a medium bowl, drizzle with olive oil and white balsamic vinegar, and toss to combine. Top the tarts with the tomato salad. Season with salt and pepper, if desired.