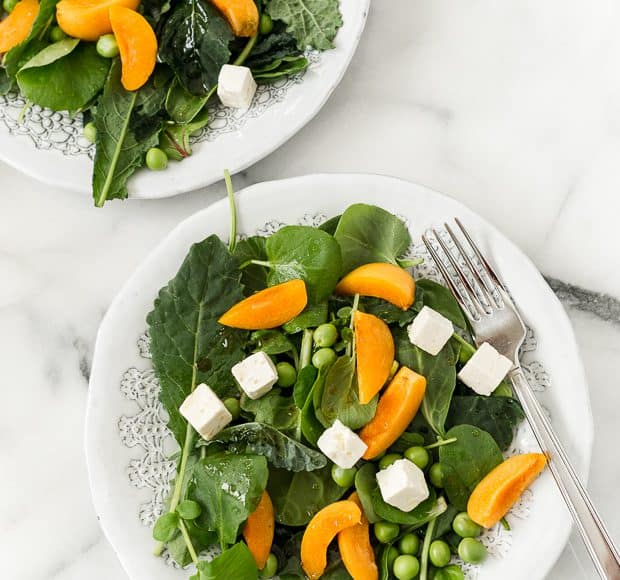 Baby Kale Salad with Apricots, Feta & Apricot Dressing
On the way to school, my daughter flipped through the stations, each song eliciting an opinion from my little carpool. Funny how songs from before their time can produce such judgement from little ones! Each channel took us on a trip through era after era,…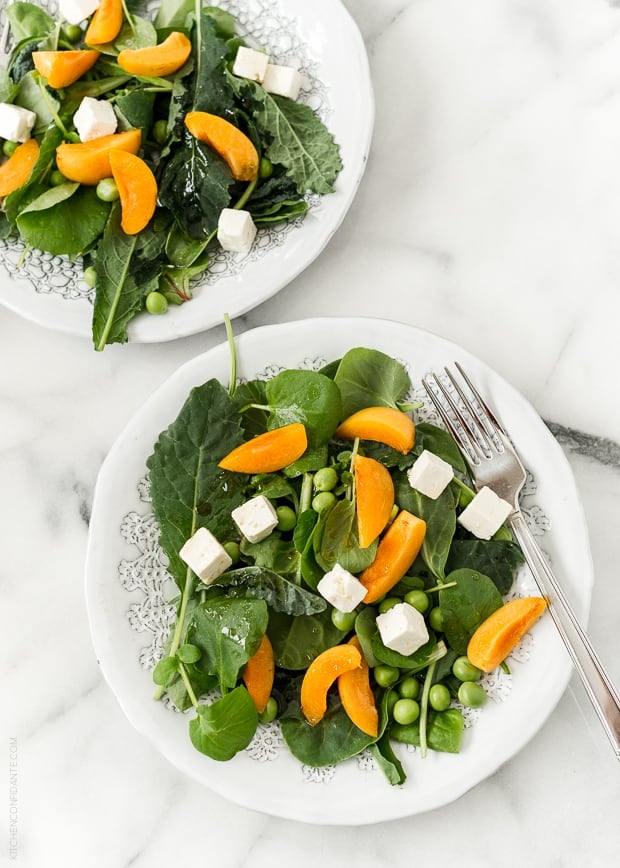 Baby Kale Salad with Apricots, Feta & Apricot Dressing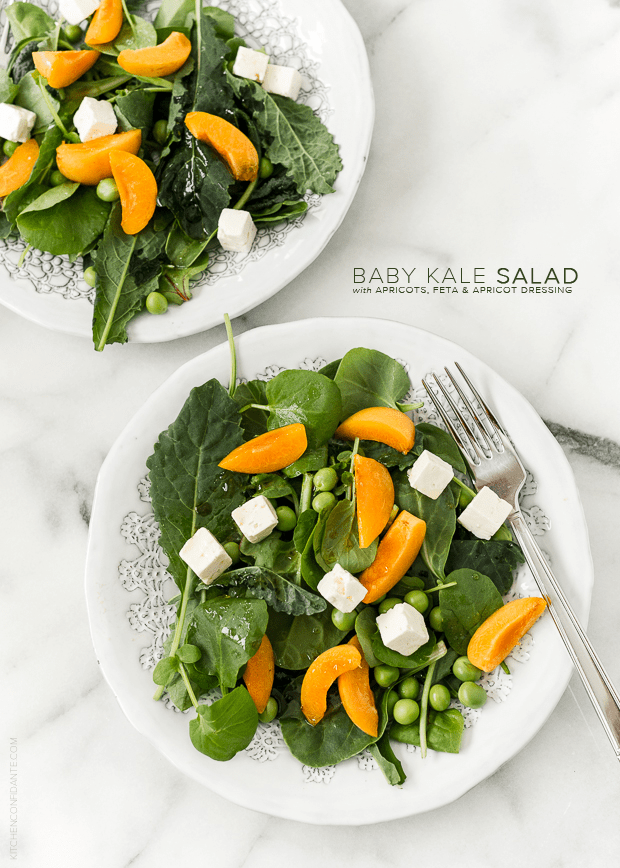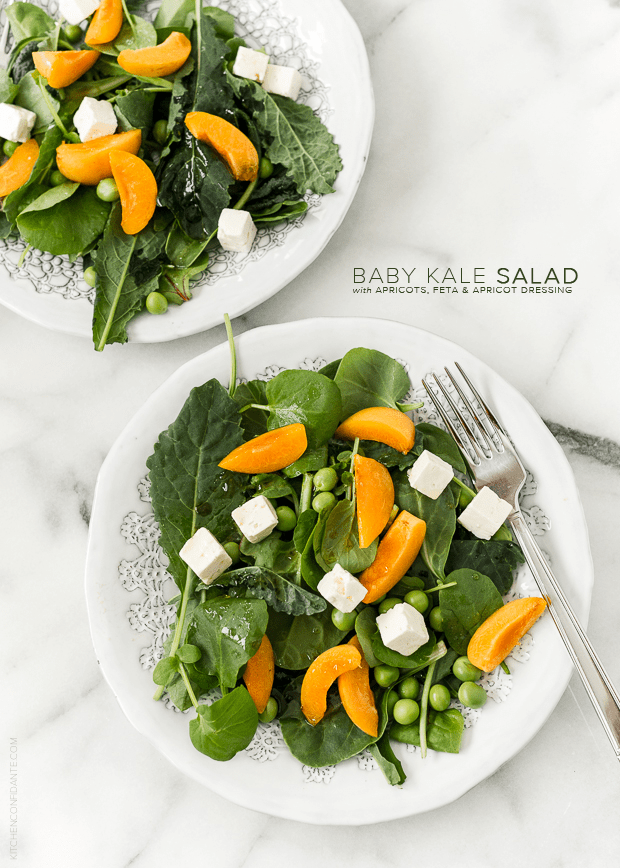 On the way to school, my daughter flipped through the stations, each song eliciting an opinion from my little carpool. Funny how songs from before their time can produce such judgement from little ones! Each channel took us on a trip through era after era, decade after decade. "Boring!" "Skip!" "Ooh yes!" "No!" they rated each song as we all tried to come to agreement. One second I was reliving the high pitched electronic chirps of the 80s, followed by flashbacks of my college days in the 90s. If there's anything I have learned from this, it's never underestimate the power of music. It can bring back memories. A good song is timeless…and one both the kids and I can bop to.
I am holding on to memories of a tasty summer, as you know. I'll remember the songs my children (and I, ahem) danced to, the ones my daughter crooned over and over with gusto. I'll remember the sweet fruits and the tender greens, and I will remember this Baby Kale Salad with Apricots, Feta & Apricot Dressing. The apricot dressing is one way to stretch the tastes of summertime a little while longer, at least until the next season. Till then, I'll replay the music in my mind.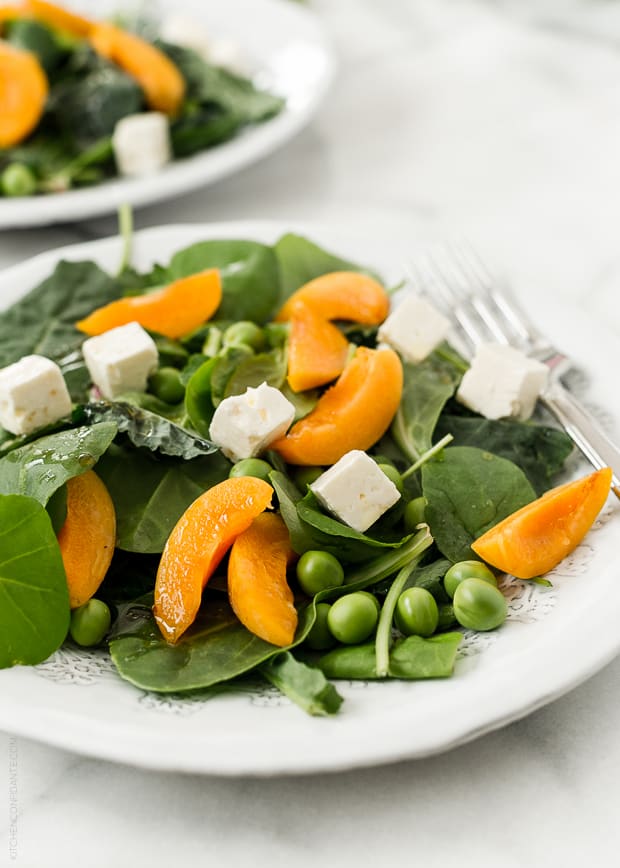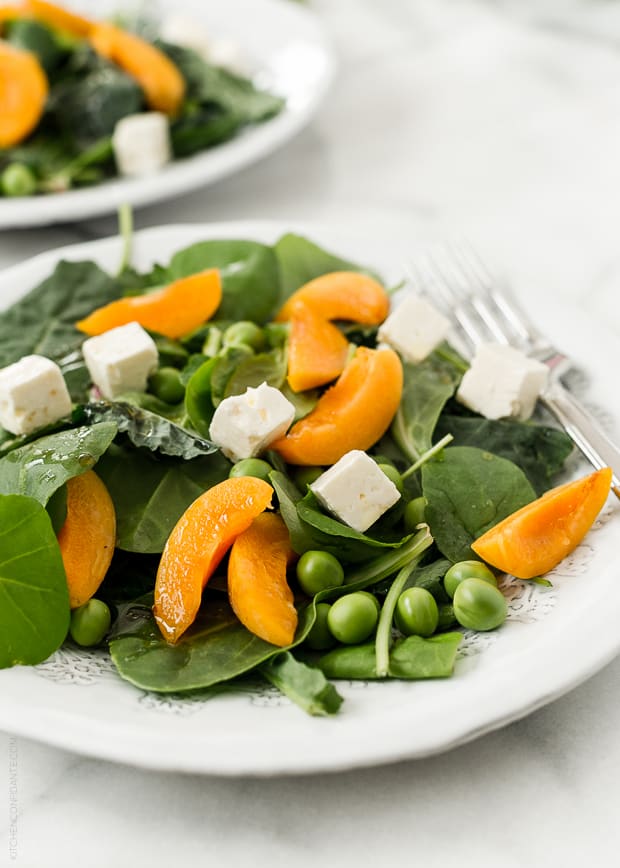 Please join me and find the recipe for Baby Kale Salad with Apricots, Feta & Apricot Dressing on Wayfair.com by clicking here.