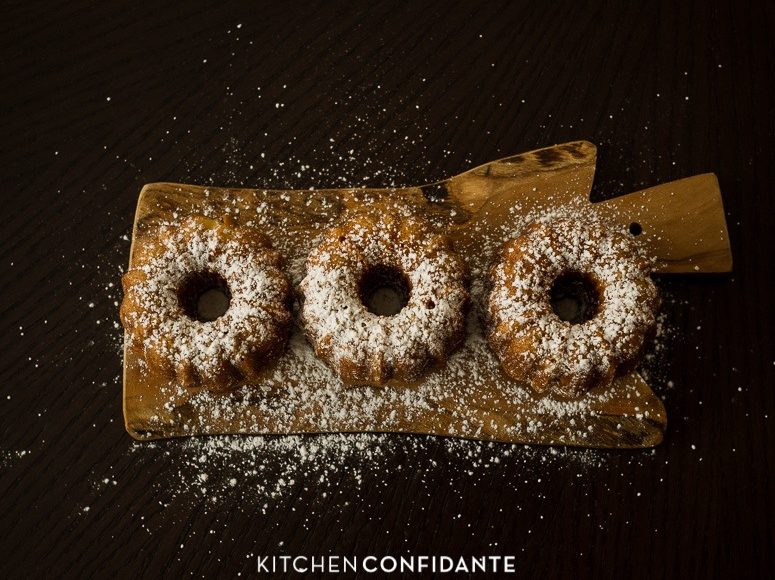 Simple Sundays | Banana Pineapple Mini Bundt Cakes
When it comes to family time, moments with just the four of us are plentiful and never taken for granted. But it's just us, our little nuclear family. As much as we love our life in Northern California, it's a life without aunts and uncles…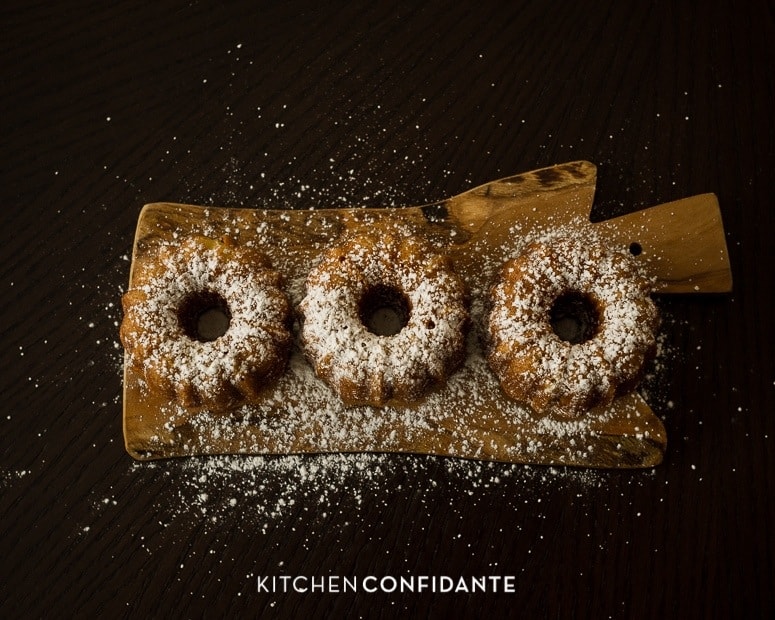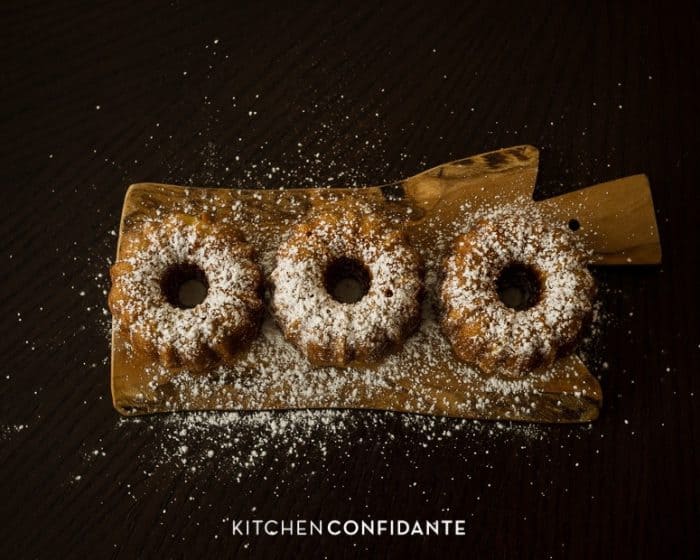 Simple Sundays | Banana Pineapple Mini Bundt Cakes
When it comes to family time, moments with just the four of us are plentiful and never taken for granted. But it's just us, our little nuclear family. As much as we love our life in Northern California, it's a life without aunts and uncles and cousins and grandparents. We get our family fix a few times a year in the form of road trips and air travel, and when we do, it reminds me how much I loved growing up with a large extended family not so far away.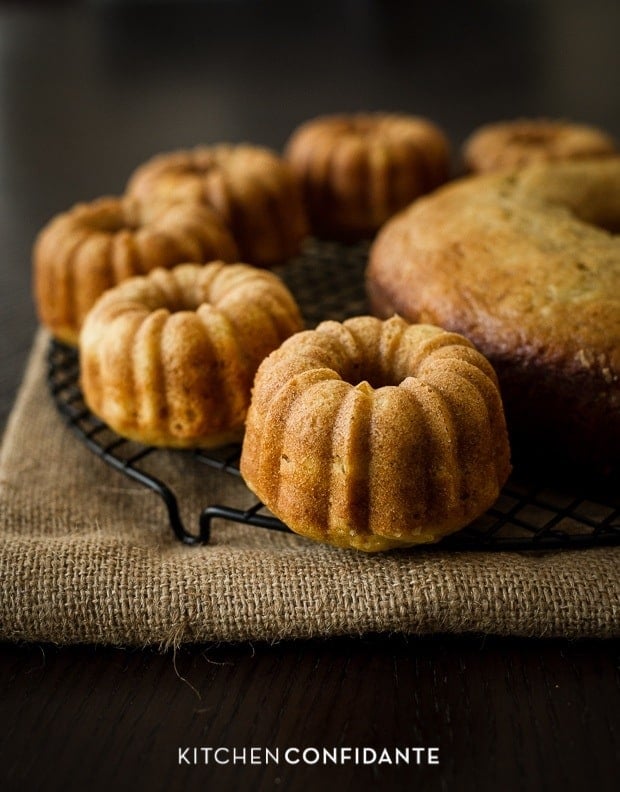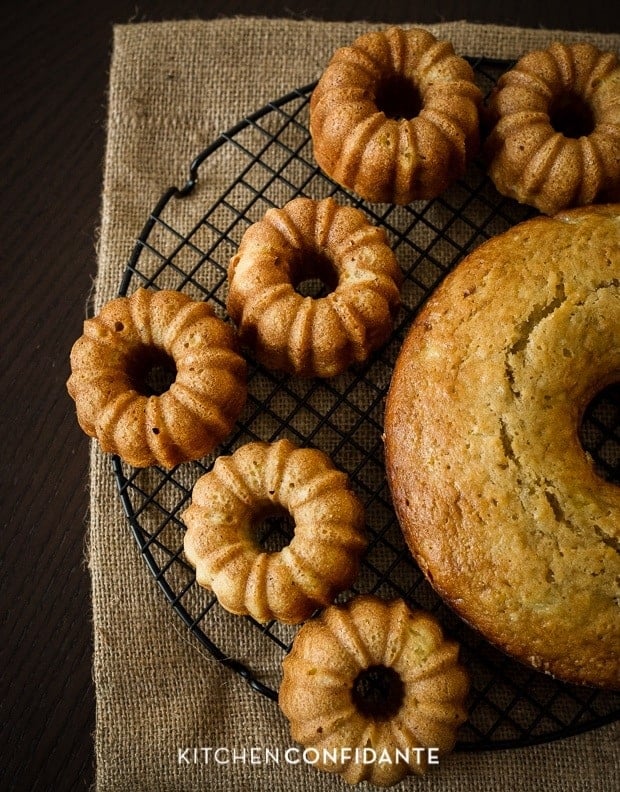 My mother's side of the family loved having an excuse to have a family reunion when we gathered for my cousins's wedding last week. My aunt and uncle surprised us with an old family video, where younger versions of my cousins and I were celebrating Christmas. On a screen fuzzy with pre-HD festivities, the little ones put on our traditional show with song and dance, there was the random snippet of a younger me tasting a dish at the crowded stove, and even some silly dancing, to my great embarrassment. It was a taste of the past, Christmas in the summer, so different from the way I now celebrate holidays with my children.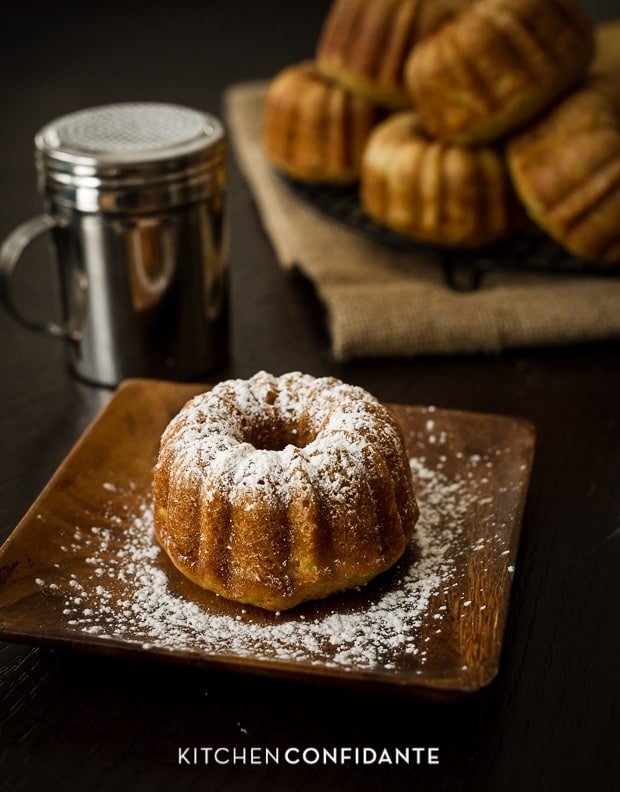 This weekend, we are with my husband's family, and my children are getting their fill of playing with more cousins and hugs from Grammie and Papa. I miss this for them, but we are soaking it in. When we return to California, we will go back to cherishing family through photos and phone calls, and family recipes that remind us of home.
I recently shared these Banana Pineapple Mini Bundt Cakes on Wayfair.com, and it is a variation of an old favorite that my mom used to make. Sprinkling on the powdered sugar, it was a return to those old snow fallen Christmases of long ago.
Please join me and find the recipe for Banana Pineapple Mini Bundt Cakes on Wayfair.com by clicking here.