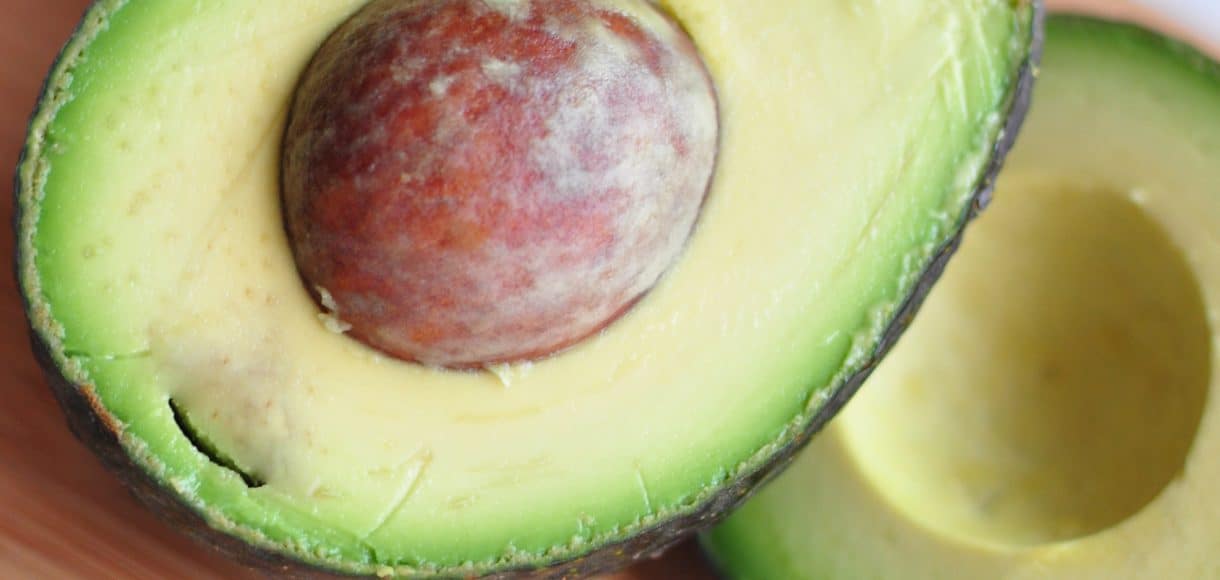 Beyond Guacamole
When you see an avocado, what do you think of? I know. Let's think beyond guacamole. I see avocados as an integral part of California cuisine, and falling in love with avocados is one of the many fringe benefits of my relocating to California. I…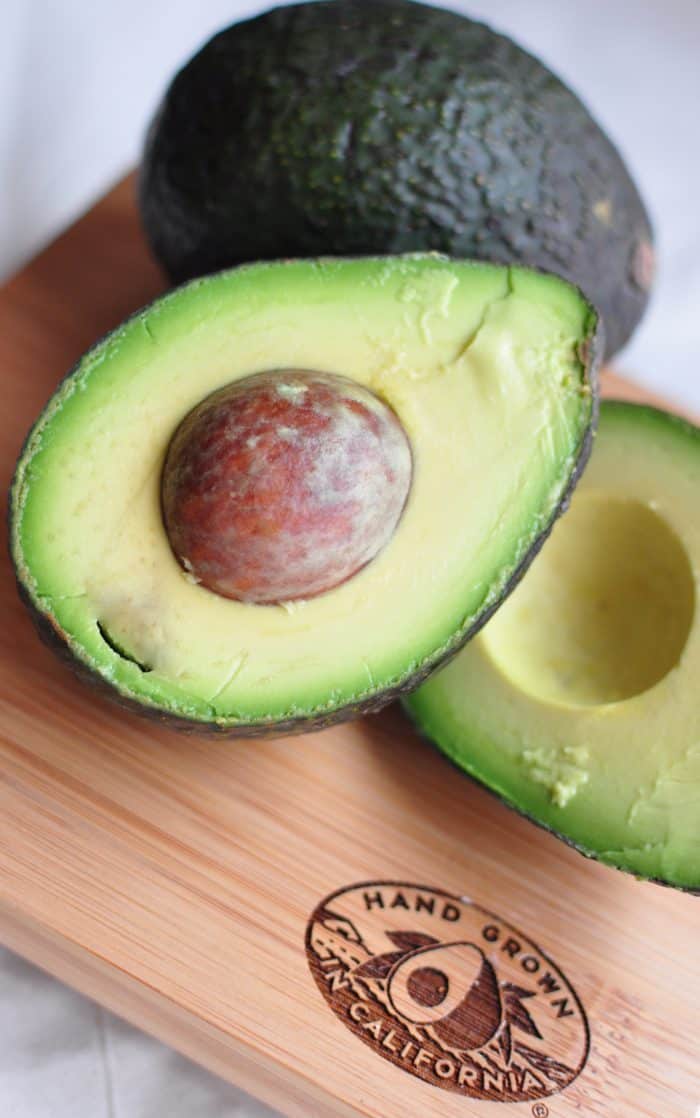 Beyond Guacamole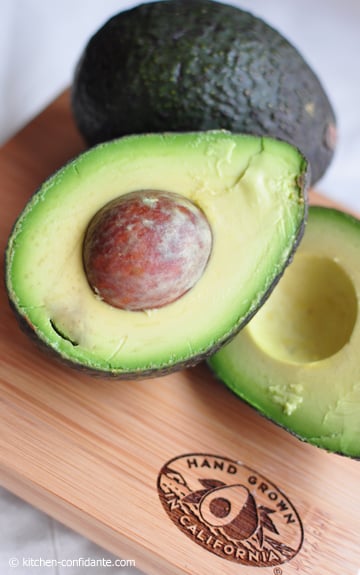 When you see an avocado, what do you think of?
I know.
Let's think beyond guacamole.
I see avocados as an integral part of California cuisine, and falling in love with avocados is one of the many fringe benefits of my relocating to California. I eat them nearly every day. In sandwiches, as a garnish, in salads and salsas, and even in drinks. Oh, and of course, in guacamole. They're just so good, and so good for you.
Now that we are at the peak of the California avocado season, which runs from March through September, the avocados available in your local market right now are most likely from California, which produces roughly 90% of the country's avocado crop.
And did you know that every single avocado is hand-grown, which means a California farmer lovingly nurtured and hand picked that slice of creamy green goodness on your plate?
I was invited by the California Avocado Commission to attend a special dinner at the Michelin-starred One Market Restaurant, where Chef/Partner Mark Dommen created an exquisite menu celebrating the California avocado. The five-course menu actually turned into seven, with each showcasing the avocado's versatility and Chef Dommen's ingenuity.
The dinner truly was inspiring, and has opened up a world of ideas for me when it comes to enjoying avocados, and I can't wait to share it with you.
The showcase began with a Tempura of California Avocado, charmingly served in a miniature pool of soy dipping sauce. The crisp tempura perfectly enveloped the creamy avocado within, and it was such a delightful way to begin the meal. This little tempura surprise led the way for the first course, a Chilled California Avocado & Pea Soup with Smoked Sable Fish and Shiso. The soup was clean and fresh, a nice blend of avocado and pea flavors, which went quite well with the saltiness of the smoked fish and beads of caviar. Paired with a J Vineyards & Winery Brut "Cuvee 20," it really felt celebratory, and our intimate room of foodies began murmuring sounds of excitement over the refreshing course.
The second course turned out to be one of my favorites of the evening, as it combined quintessential California ingredients in one dish. Dungeness Crab & California Avocado Salad with Lemongrass Sorbet tantalized not only my taste buds, but my brain, as well. I realized that this beautifully rolled salad cleverly echoed the flavors of a California roll. The presentation was absolutely stunning, and it was beautifully paired with a smooth 2007 Smith-Madrone Chardonnay.
An Alaskan Halibut "Sous Vide" with California Avocado "hollandaise," Asparagus & Quail Egg followed. The "hollandaise" is in quotes because it is not a traditional Hollandaise sauce by any means. Chef Dommen substituted the egg yolk and butter of a conventional Hollandaise, with the good fats of the avocado, and cunningly used an "iSi" Whip Cream Canister. I would describe the "hollandaise" as more foam like in character rather than a sauce. Everyone was fascinated by this method, and Chef Dommen generously provided his recipe, which I have included below. The halibut was superb, perhaps the best I have ever eaten. Tender and smooth, the flakes of halibut were so moist and perfectly prepared. I was also delighted at the pairing with a 2007 Mac Murray Ranch Pinot Noir. I would never have thought to put the two together, given the lightness of the halibut and "hollandaise," but it amazingly held its own and went very nicely with the full bodied Pinot Noir. One Market's sommelier did a wonderful job, indeed.
The fourth course was a show stopper. A Wood Grilled New York Steak with California Avocado "chimichurri," and Fresh Corn Polenta was comfort food on a plate. The take on the avocado chimichurri was a light and zesty micro salsa, and the creamy bed of polenta brought back memories of childhood creamed corn. Beautiful savory flavors in this course were paired with a saucy and spicy 2007 Skylark Grenache from Mendocino. I just loved how all the wines were from Northern California!
Dessert was a Meyer Lemon-Olive Oil Cake, served with California Avocado Ice Cream, Strawberries and Almonds. The ice cream was understated – I know if I had made it, I would have been tempted to make it much sweeter, but it made sense with the olive oil cake. I adored the dessert wine, a 2006 Calera Mt. Harlan Dessert Viognier; it really balanced the subtly flavored dessert.
As a final surprise, California Avocado and White Chocolate Truffles were served. I loved the combination of the avocado with the white chocolate – it was a duo that really made sense! As we enjoyed these little nuggets along with our coffees, Chef Dommen stepped out of the kitchen and into our dining room, and it was a treat to learn more about his menu, the inspiration, and methods of preparation. It really opened my mind to thinking out of the box when it comes to avocados, and to respect this fruit even more for its versatility in the kitchen.
Recipes
I am thrilled to be able to share some of Chef Dommen's avocado recipes with you. The first, as I mentioned, is for the California Avocado "hollandaise." I would love to try this, but unfortunately, like many home cooks, I do not have an iSi whipped cream canister. The second recipe is for a Dungeness Crab and California Avocado Salad with Lemongrass Sorbet – one that is very similar to one that I described from this evening. Thank you to Chef Dommen and to the California Avocado Commission for an evening of inspired tastes, and for generously providing the recipes. Enjoy!
California Avocado "hollandaise" Sauce
Recipe courtesy of Chef/Partner Mark Dommen, One Market Restaurant
Makes: 1 pint
Ingredients:
2 each Shallots, peeled and sliced
2 cups White wine
½ cup Champagne vinegar
3 each California avocados
¼ cup Grapeseed oil
¼ cup DaVero meyer lemon extra virgin olive oil
1 teaspoon Sea salt
1 teaspoon Tabasco
¼ cup Water
Special Equipment:
"iSi" Whip Cream Canister
CO2
Method:
Put the first three ingredients into a saucepan on medium-high heat and reduce to down to ½ a cup. Set aside and allow to cool.
Place the rest of the ingredients into a blender along with the white wine shallot reduction and puree until smooth. Check the seasoning, you may need to add more salt and Tabasco depending on the size of the avocados.
Place the mixture into an "iSi" whip cream canister and apply two charges of CO2. Allow to rest for 30 minutes and then turn the canister over and carefully press the button allowing the hollandaise to emerge.
Dungeness Crab and California Avocado Salad with Lemongrass Sorbet
Recipe created by Chef/Partner Mark Dommen, One Market Restaurant, for the California Avocado Commission
Serves: 4
Prep Time: 2 hours 45 minutes (time may vary depending on machine used to make sorbet)
Cooking Time: 15 minutes
Total Time: 3 hours
Ingredients
2 ripe Fresh California Avocados
5 Tbsp freshly squeezed lemon juice
9 Tbsp lemon-scented extra virgin olive oil
2 Tbsp chopped cilantro
Sea salt, to tate
Fresh ground pepper, to taste
1/2 cup cleaned Dungeness crab meat, without shells
8 crab legs or pincher pieces
1 English cucumber
1 medium jicama
1 large French breakfast radish or any other radish
Micro cilantro or cilantro sprigs to garnish
4 scoops Lemongrass Sorbet (see make-ahead recipe below)
Instructions
Cut the avocados in half. For each half, remove the seed, if necessary, and use a large serving spoon to scoop out hte avocado in one large piece. Carefully dice the avocado halves into 1/4-inch cubes and place the cubes into a mixing bowl. Add half of the lemon juice and half of the lemon oil. Mix carefully, keeping the avocado cubes intact. Season the avocado mix with salt and fresh pepper, to taste. Set aside.
Pick through the Dungeness crab meat and remove any small shells. In a bowl, combine the crab meat with the remaining lemon juice and lemon oil. Season the mixture with salt and pepper, to taste. Mix well and set aside.
Peel the cucumber, remove the seeds and dice in 1/4-inch cubes. Place the cucumber cubes into a bowl and season with salt and allow to sit. Set aside.
Bring a medium pot of water to a boil and season with salt. Peel and dice the jicama in 1/4-inch cubes. Place the diced jicama into the boiling water and immediately drain and place in ice water.
Drain the liquid from the salted cucumbers and combine the cucumers with the jicama. Season mixture with salt and pepper, to taste. Lightly dress the mixture wiht fresh lemon juice and lemon olive oil. Set aside.
To plate, place and equal amount of avocado mixture onto four plates. Divide the Dunegnesss crab mixture into four equal servings and place one serving of crab mnixture over the avocado. Top each serving with two pieces of crab leg or pinchre meat.
Cut the radish into thin julienne pieces and top the crab leg meat wiht the radish. Garnish the crab and radish with the micro cilantro.
Next to each salad, place a spoonful of jicama and cucumber salad. Flatten slightly, and top each with a scoop of Lemongrass Sorbet.
Lemongrass Sorbet
Makes: 2 cups
Ingredients
8 stalks of lemongrass, cleaned and smashed
2 Tbsp ginger
1/2 Tpsp jalapeno pepper
3 lemons, zested
1/2 Tbsp salt
2 cups water
3 Tbsp sugar
4 Tbsp glucose
1/2 cup lemon juice
1/2 cup lime juice
Instructions
Place the lemongrass, ginger, jalapeno pepper, lemon zest and salt into a pan and cover with the water. Bring to a boil, then set aside and steep for 15 minutes.
Strain and add the sugar and glucose while the liquid is hot so that it dissolves completely. Add the lemon juice and lime juice. Taste and adjust the seasoning.
Freeze in pacojet beakers and spin in a pacojet. If a pacojet is not available, use a conventional ice cream machine and follow the manufacturer's instructions.