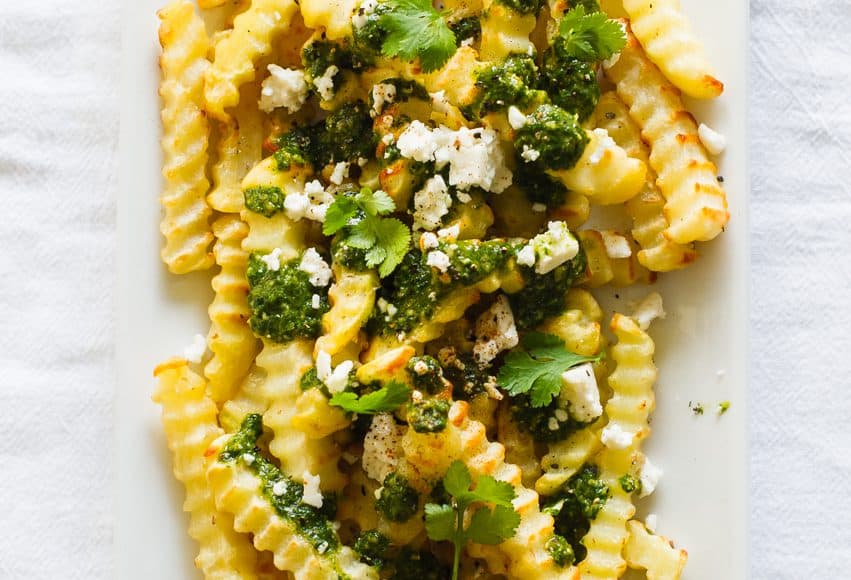 Chimichurri Fries with Queso Fresco
A recipe for Chimichurri Fries with Queso Fresco. Dress fries with a bold and vibrant chimichurri sauce – perfect for game day, snacks, or grilled meals! This post was brought to you by Alexia Foods via Mode Media. Thank you so much for supporting brands…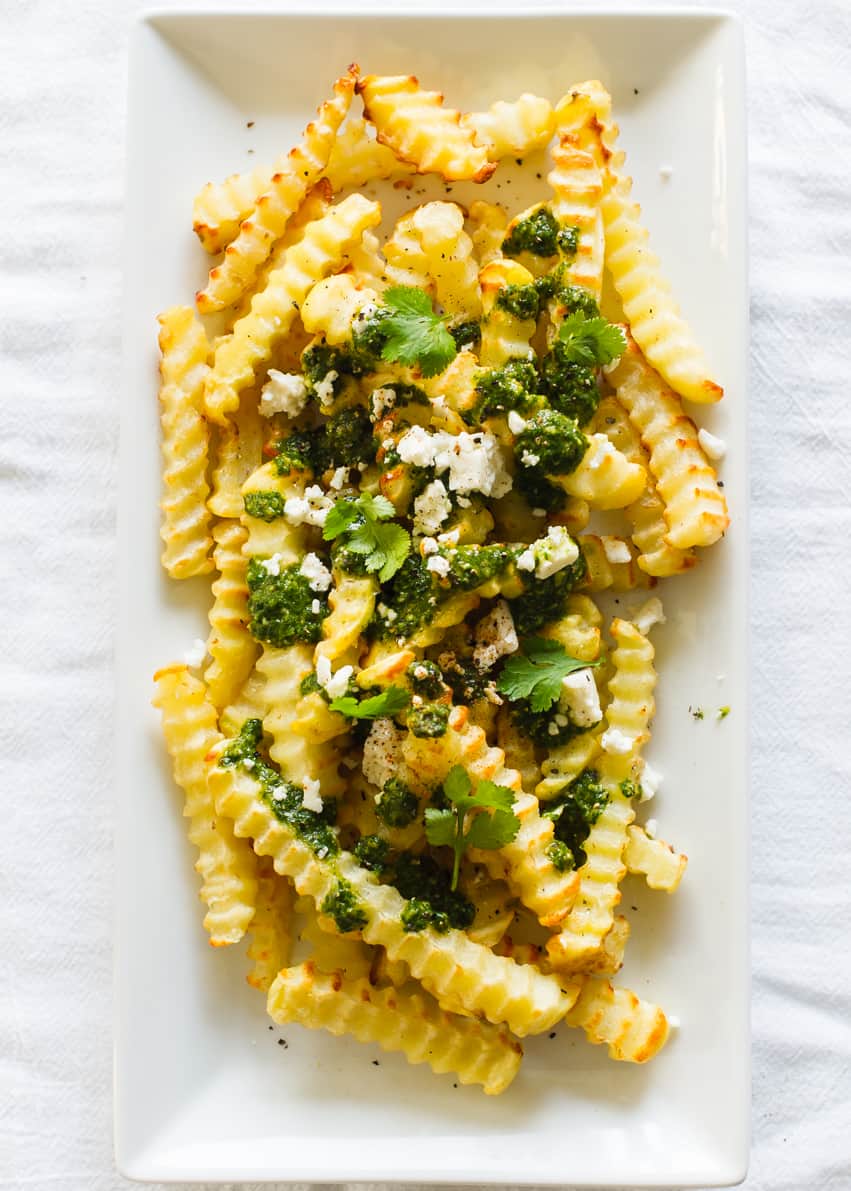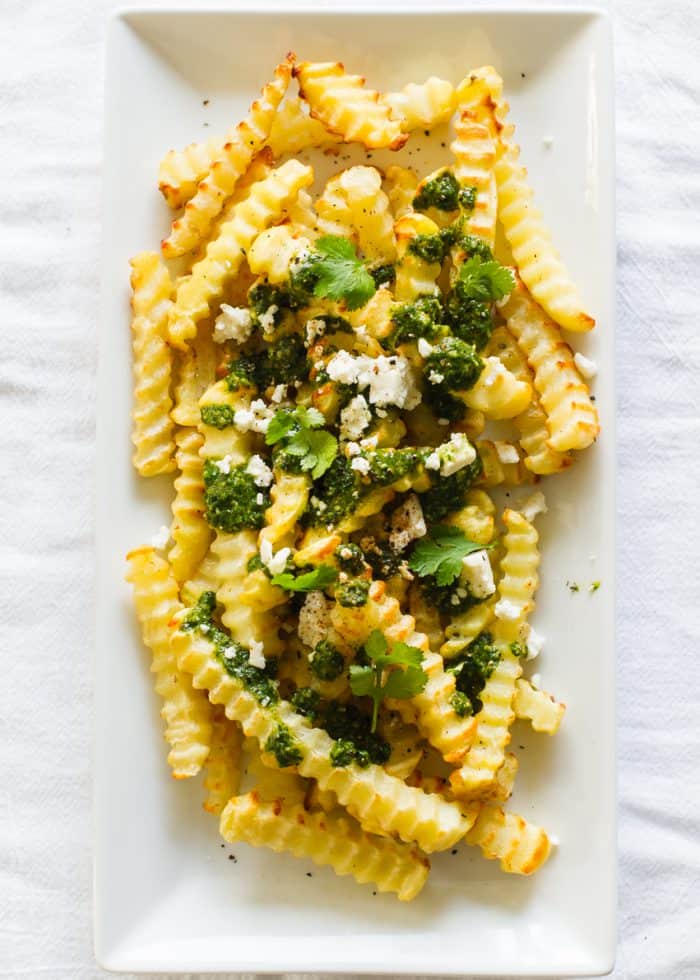 Chimichurri Fries with Queso Fresco
A recipe for Chimichurri Fries with Queso Fresco. Dress fries with a bold and vibrant chimichurri sauce – perfect for game day, snacks, or grilled meals! This post was brought to you by Alexia Foods via Mode Media. Thank you so much for supporting brands that matter to me and making my blog a part of your day!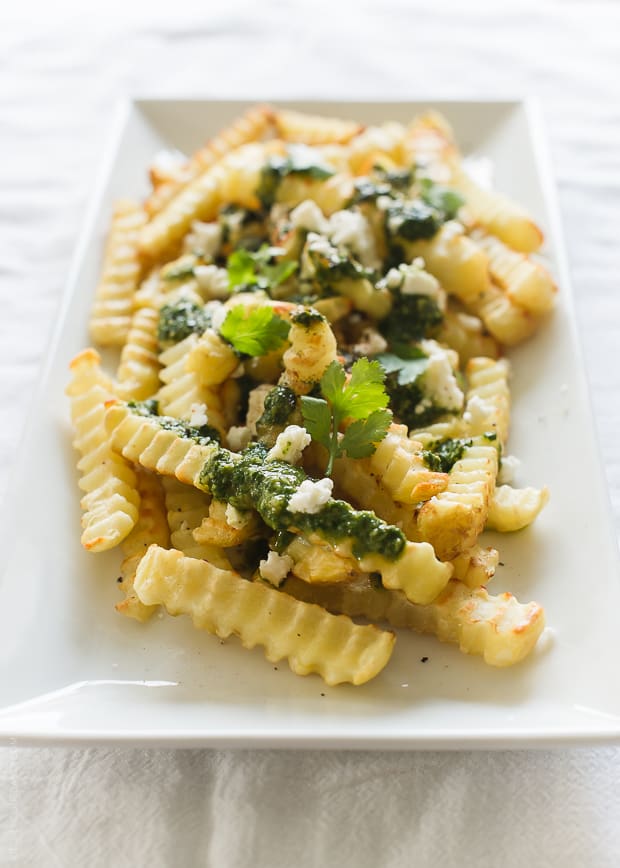 "Wanna side of fries with that?" There are times when that is the dreaded question. You KNOW you want it. But then you think you shouldn't. There's always the brave person at the table who will order the fries…and you breathe that sigh of relief, because you know you'll be able to sneak a fry (or two) and your taste buds will be happy.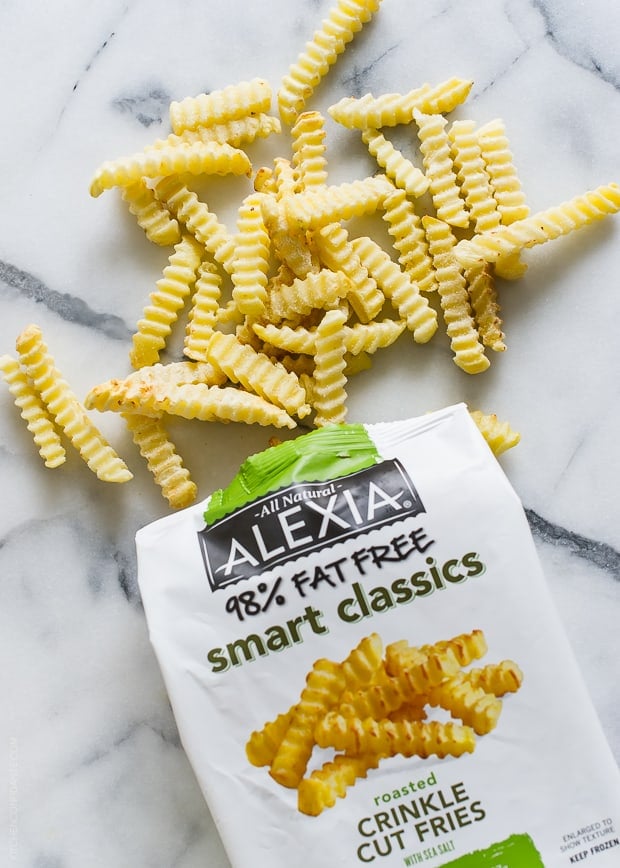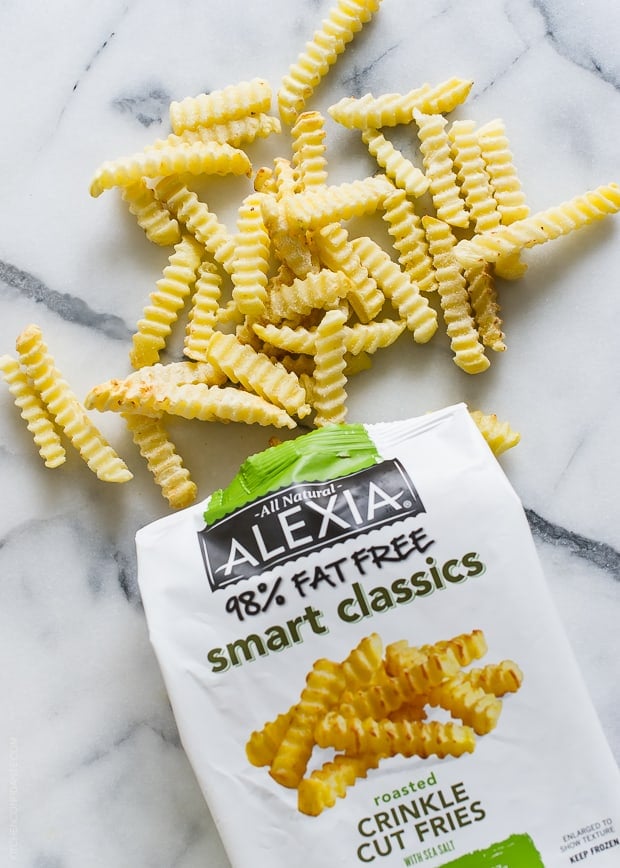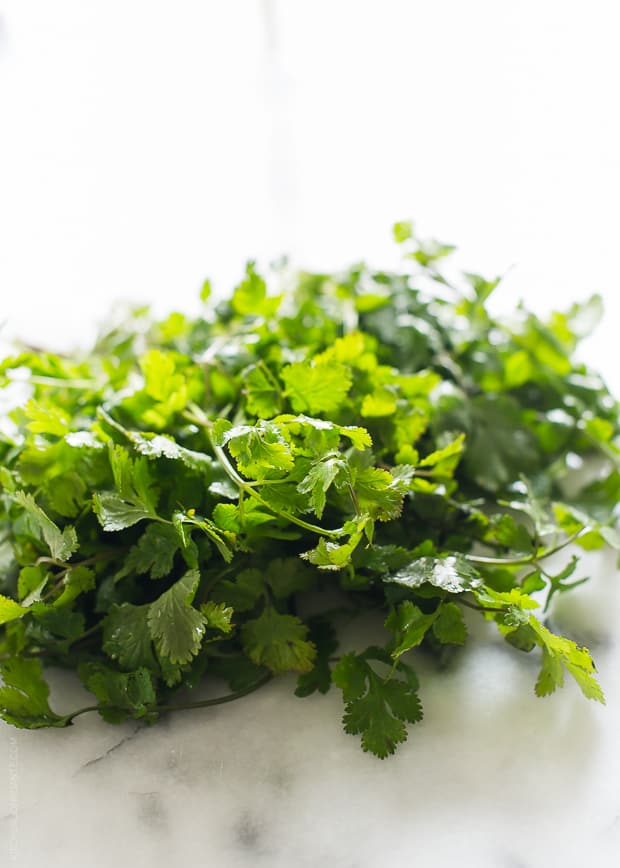 The thing is, I am a firm believer in not depriving ourselves of what we want. Craving some chocolate? By all means, indulge in the best quality chocolate you can get your hands on – once in a while, we just need that chocolate fix! Might as well make it good. Craving something savory? Maybe that crispy potato fry, perfectly crunchy on the outside and doughy on the inside, with just the right amount of salt? Then I say go for it.
My answer to this craving is oven roasted fries, and drizzling it with a bold chimichurri sauce and sprinkling it with queso fresco. That, my friends, is how you satisfy a craving.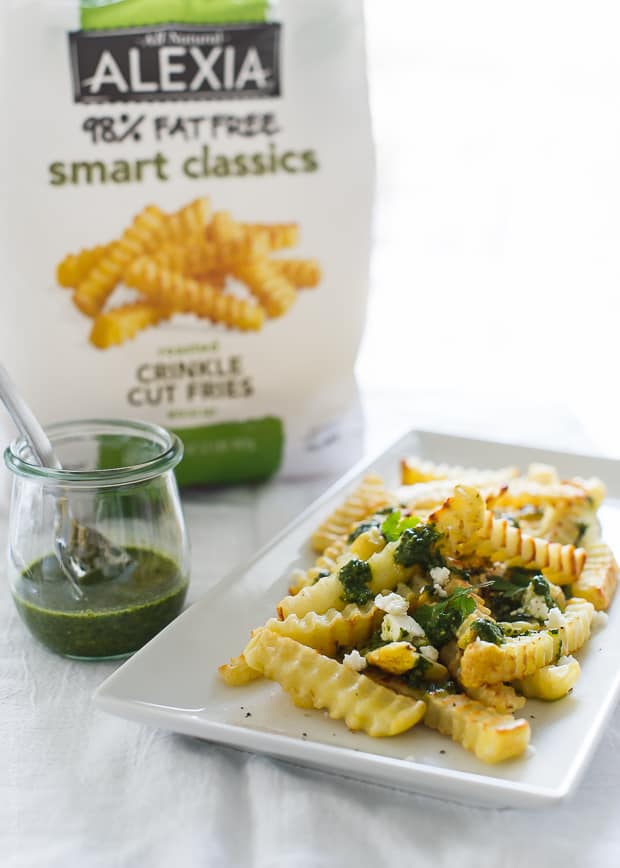 I recently tried Alexia Smart Classics Roasted Crinkle Cut Fries, and I was so pleased! Made with wholesome potatoes, I was happy to learn that they are 98% fat free and 100 calories per serving. There's no need to hesitate!
These Chimichurri Fries with Queso Fresco are a wonderful snack – my kids like it after school, it's great for game day, or as a side to a grilled flank steak. You'll love the bold flavors – it's hands down, my favorite way to eat a fry!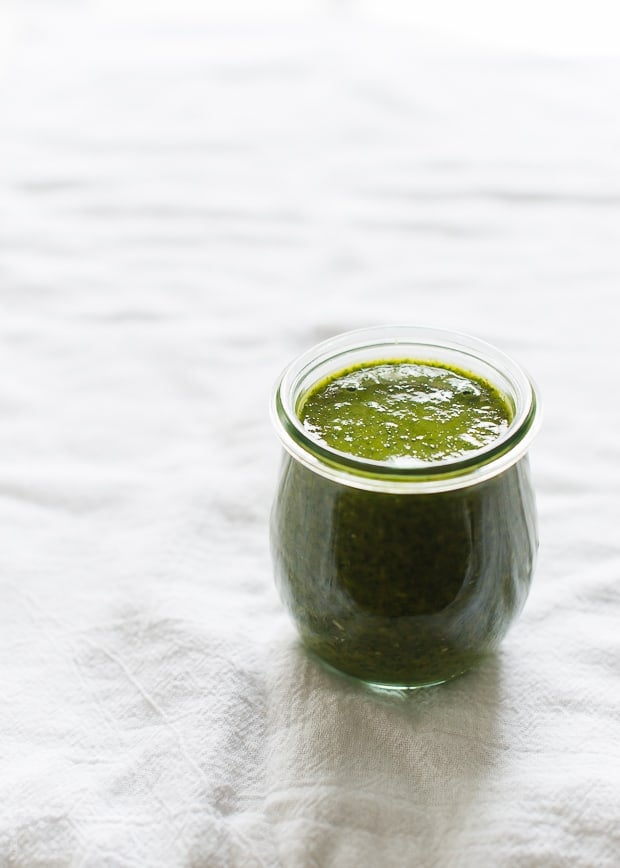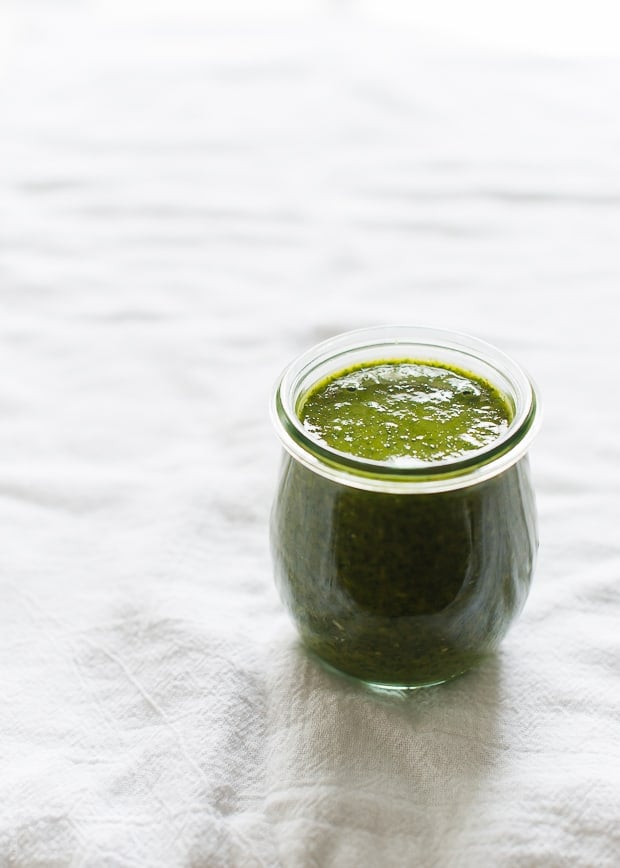 Alexia Foods offers frozen potatoes, appetizers, breads and side dishes with minimal, but distinctive, real ingredients that serve-up exceptional taste–right in your kitchen. For more recipes, tips and inspiration from Alexia online, check out AlexiaFoods.com.
Disclosure: Compensation was provided by Alexia Smart Classics via Mode Media. The opinions expressed herein are those of the author and are not indicative of the opinions or positions of Alexia Smart Classics.
Chimichurri Fries with Queso Fresco
Dress your fries with bold and vibrant chimichurri sauce – perfect for game day, snacks, or a side to grilled meats.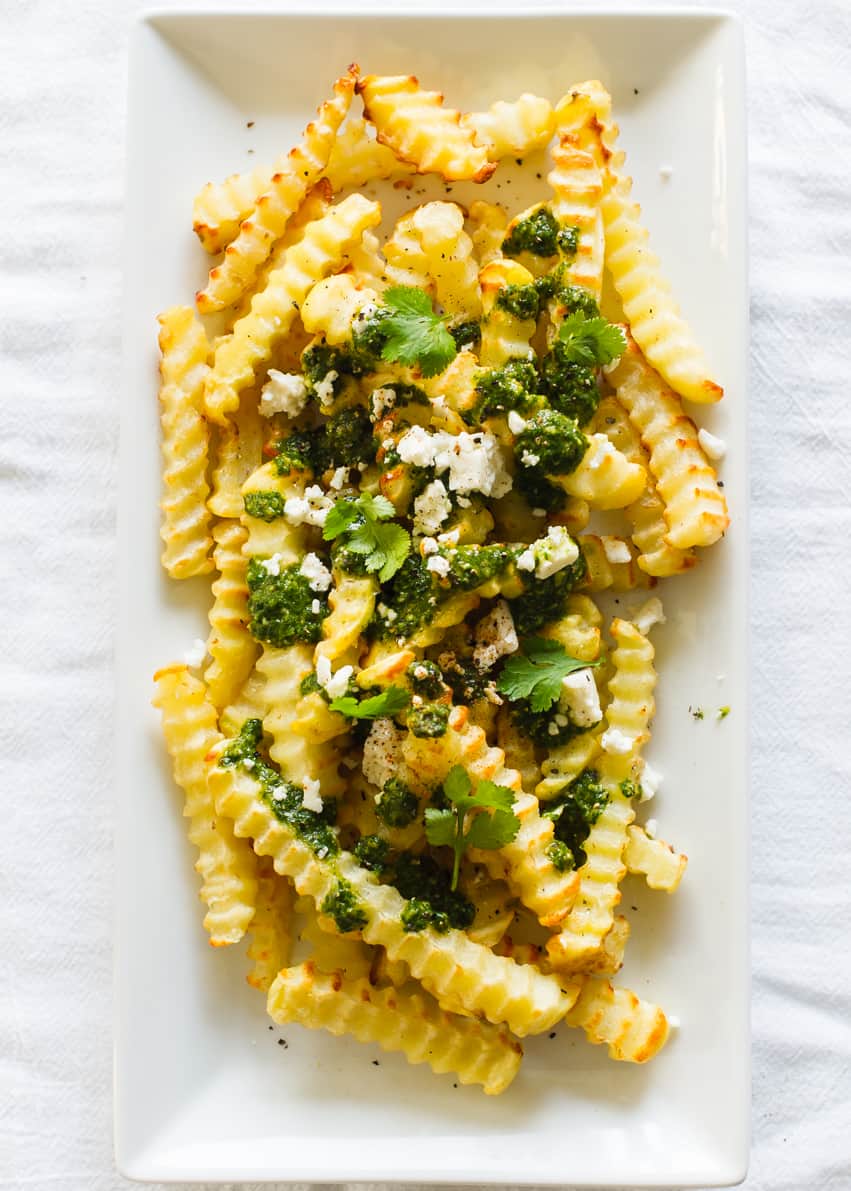 Print Recipe
Ingredients
Alexia Smart Classics Roasted Crinkle Cut Fries with Sea Salt
3 large garlic cloves
2 1/2 cups fresh cilantro
¼ cup sherry vinegar
⅓ cup olive oil
1 teaspoon kosher salt
¼ teaspoon cayenne
1/4 cup crumbled queso fresco
Instructions
Preheat the oven to 450 degrees F.
Arrange the frozen crinkle cut fries in a single layer on a baking sheet. Bake for about 20-22 minutes, stirring periodically, until the fries are golden and crispy.
Using a food processor, finely chop the garlic. Add cilantro, sherry vinegar, oil, cayenne, and salt, and pulse until the cilantro is finely chopped. Set aside.
When the fries are ready, transfer to a platter. Drizzle with the chimichurri sauce and scatter the queso fresco on top. Serve immediately.
Chimchurri sauce lightly adapted from Gourmet, January 2001.