Chocolate Chip Cookie Butter Cookies
I woke up from a strange dream this morning. It made me wonder, what would happen if we were forced to return to some part of our life from the past? One where everything is familiar, yet so different? What if I had to move…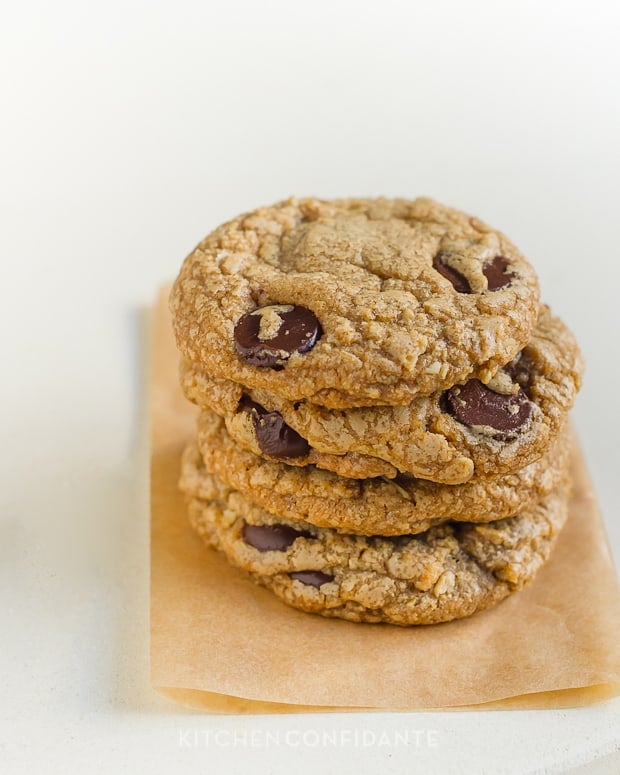 Chocolate Chip Cookie Butter Cookies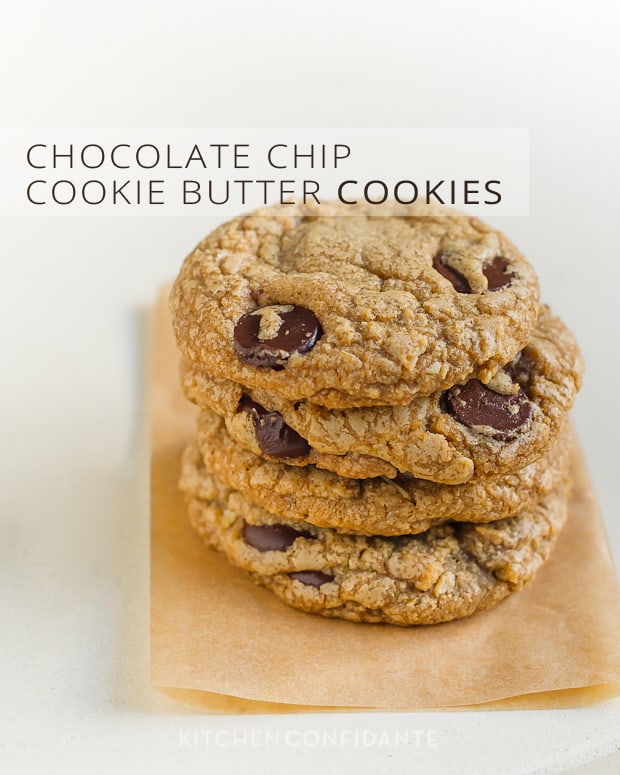 I woke up from a strange dream this morning. It made me wonder, what would happen if we were forced to return to some part of our life from the past? One where everything is familiar, yet so different? What if I had to move back to New York, where there are old friends and dear relatives, and along with it, expectations of how things should be?
I know this is not so foreign, people move back all the time. But sometimes we get used to thinking of the way things used to be as preserved in our memories; it may be nice to keep it that way, because we all well know that things change. I wonder if I would spend as much time with my old friends at this point in my life? Would it be weird? Would we still get along? Have I changed?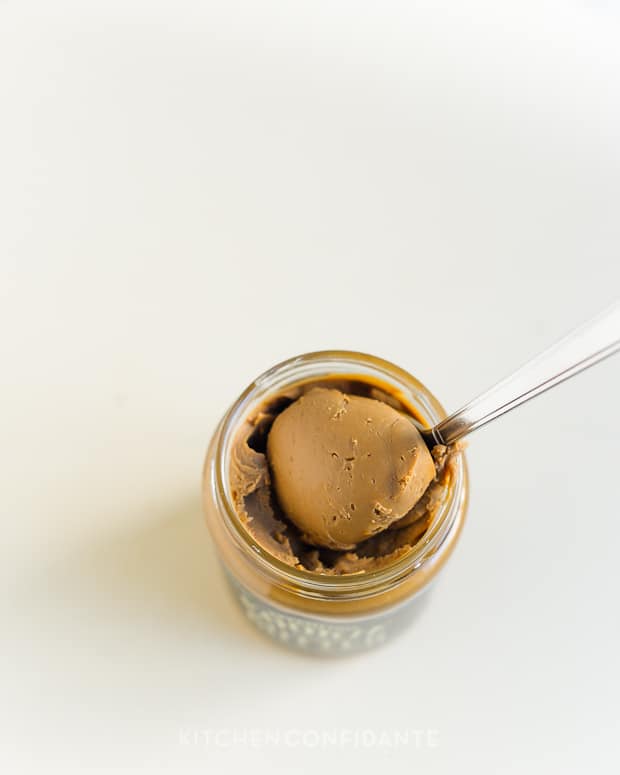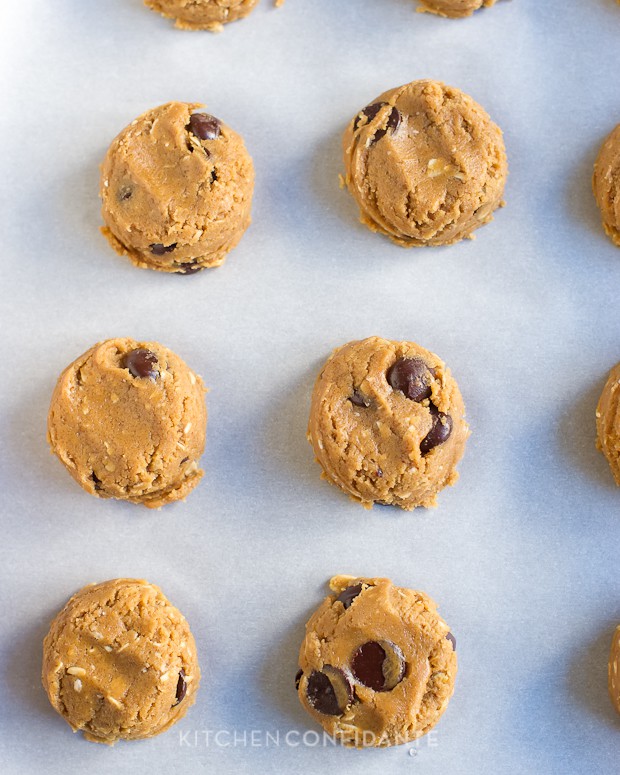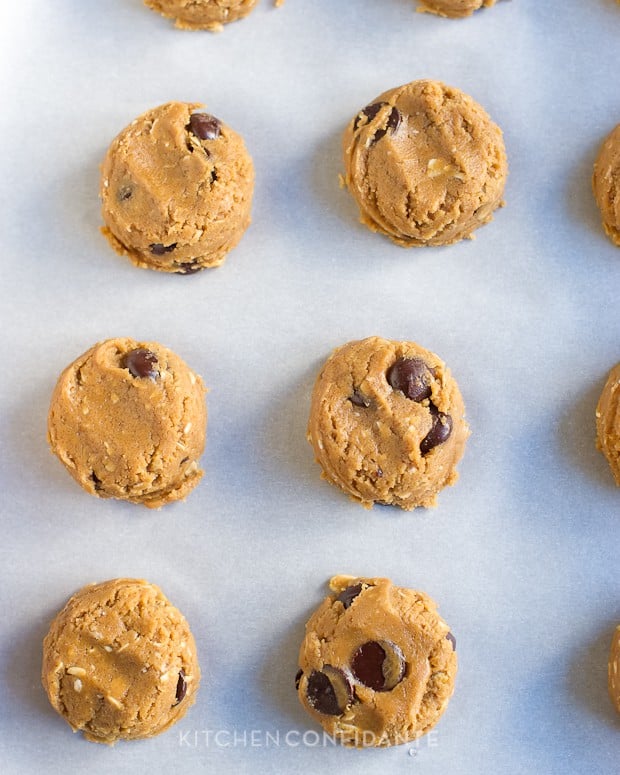 I finally explored the hype behind cookie butter the other day. I know, I'm rather late to the cookie butter party, but I have actually had a jar in my pantry for quite a long while. Truth be told, I've been avoiding it, because I was afraid that once I opened it, I wouldn't stop eating it. I put this silliness aside and decided it was time for me to get to know cookie butter better.
How? By making it go back to its roots. What once was a cookie, returned to the cookie. And if the cookie butter's experience of going back to its birthplace is any indication, I would say everything turned out just fine. It was quite at home…and fit in nicely.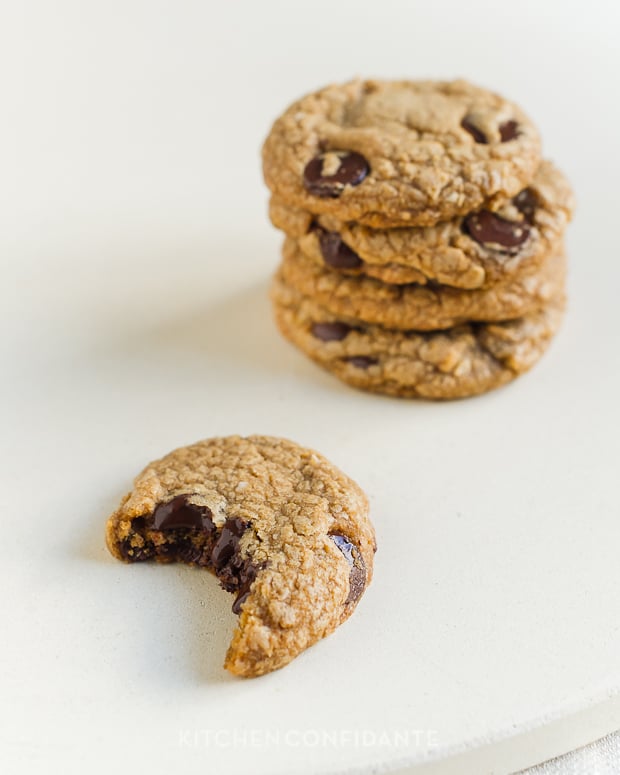 Chocolate Chip Cookie Butter Cookies
By now I'm sure you have heard of cookie butter, or spreadable Speculoos cookies, quite similar to Biscoff spread. I seem to see it everywhere I turn, but have avoided it because I feared it would become a Nutella-esque obsession. This cookie is chewy and not too sweet, and especially wonderful in ice cream sandwiches.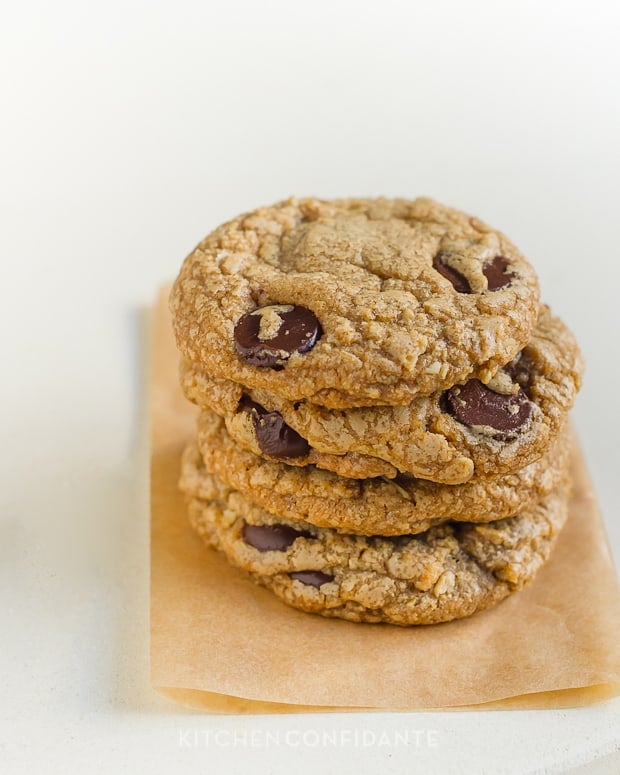 Print Recipe
Ingredients
1 cup Speculoos Cookie Butter
1 cup brown sugar,packed
6 tablespoons unsalted butter,room temperature
1 large egg
2 tablespoons agave nectar
2 teaspoons vanilla extract
1 cup all purpose flour
1/2 cup rolled oats
1 teaspoon baking soda
6 oz bittersweet or semisweet chocolate chips
Instructions
Preheat the oven to 350 degrees. Line two baking sheets with silicone baking mats or parchment paper.
In the bowl of an electric mixer beat the cookie butter, brown sugar, butter, egg, agave nectar and vanilla until smooth. In a separate bowl, mix together the flour, oats and baking soda. Add to the cookie butter mixture and mix until just blended. Stir in the chocolate chips.
Using a cookie or small ice cream scoop, form cookies and drop it on the cookie sheets. Place them 1 to 2 inches apart; there should be 15 cookies per tray. Lightly press each cookie down a tad with your fingers.
Place the cookie dough in the freezer for about 15 minutes. Then bake in the oven for 8-10 minutes, until the cookies are golden brown. Remove from oven and let it sit on the tray for about 3 minutes, then transfer to a wire rack to cool.