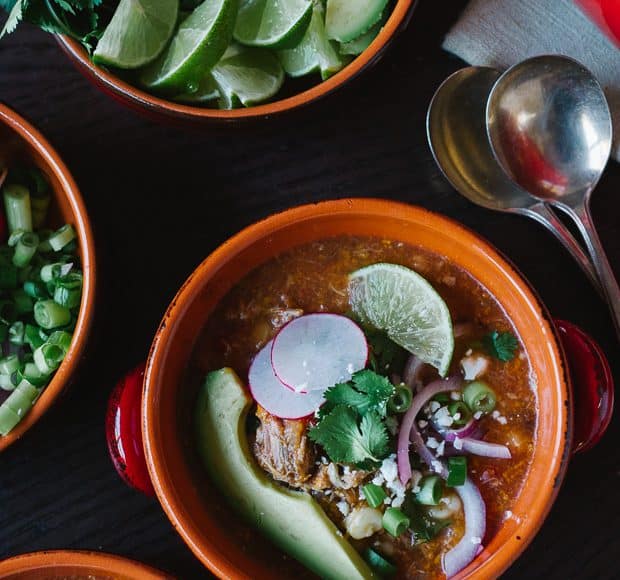 Simple Sundays | Fire Roasted Chipotle Posole
Winter, I knew you'd finally come. I thought we were trapped in autumn, the days forever warm and the nights just cool enough. And now, when I step outside to see my breath hover in front of me, I shiver and know for certain you…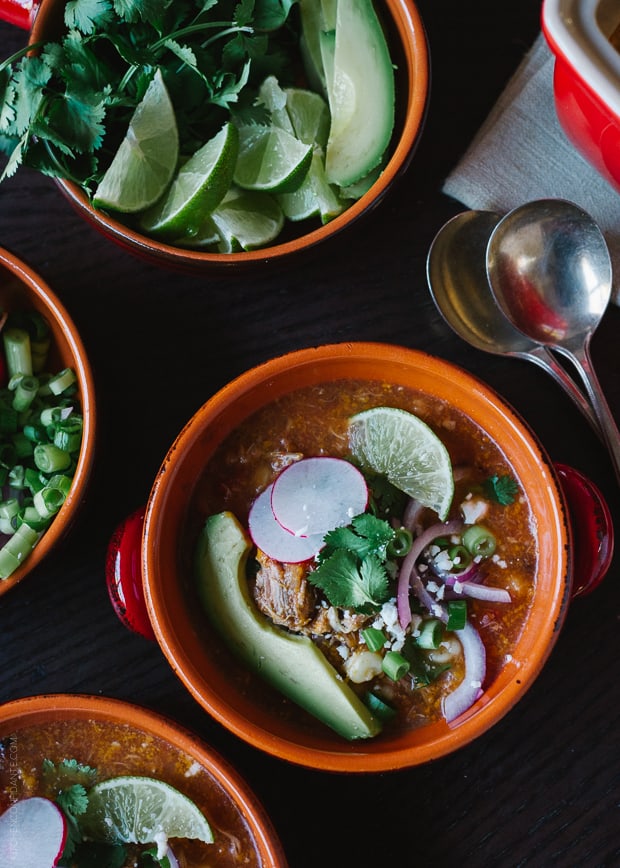 Simple Sundays | Fire Roasted Chipotle Posole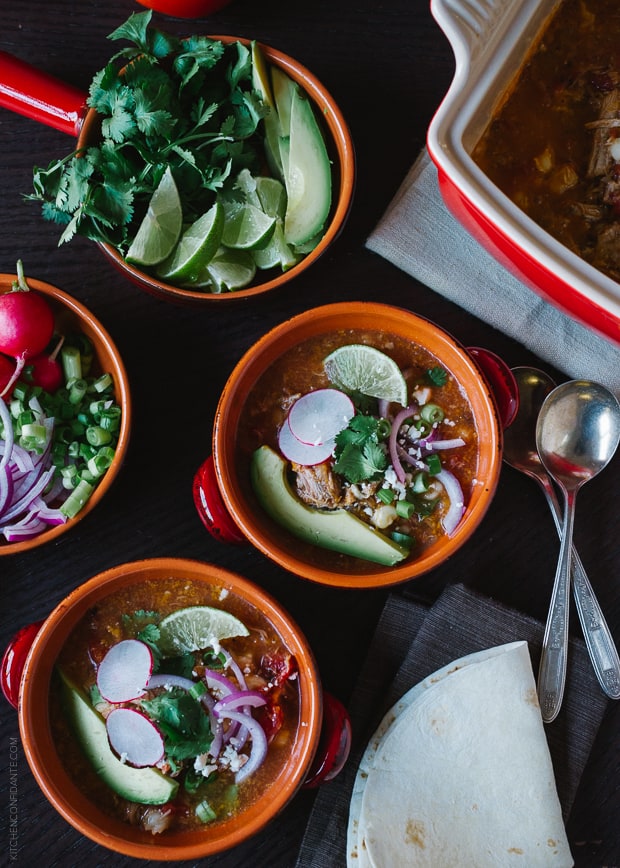 Winter, I knew you'd finally come. I thought we were trapped in autumn, the days forever warm and the nights just cool enough. And now, when I step outside to see my breath hover in front of me, I shiver and know for certain you did not forget about us.
Just in time. The rain we have hoped for finally fell, and I could sense the parched hills around us soaking it in. Scarves and hats and cozy sweaters are not fashion statements and wistful thinking, but actual necessities. And all I want to do is light the fireplace and keep cozy.
All I want is a piping hot bowl of Fire Roasted Chipotle Posole.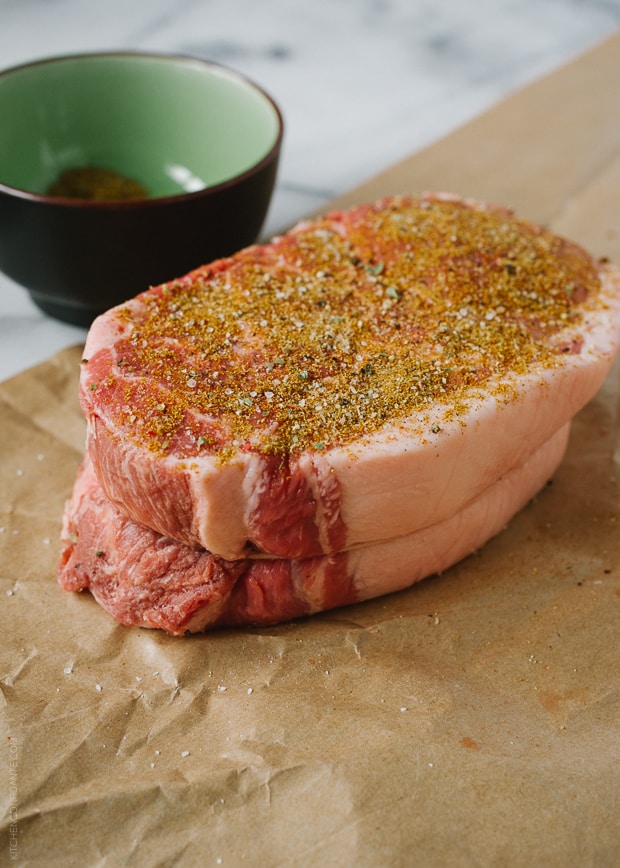 This week, I will be sharing a series of recipes I developed for Muir Glen Organic inspired by their 2013 Reserve Tomatoes. This series of holiday recipes are influenced by global flavors and are just right for sharing with loved ones during this special time of year. Whether it's a cozy meal with family or a dish fit for entertaining, I am excited to share them all week with you!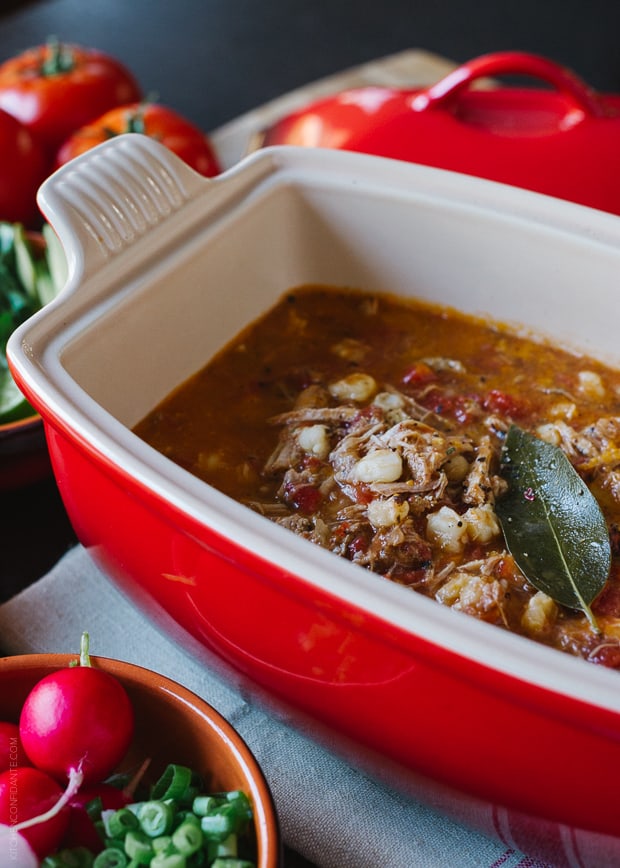 There's nothing better than a good braise in the winter. Whether you use a Dutch oven or a slow cooker, let time work its magic. As it bubbles and brews, the broth gets richer, the meat gets tender, and flavors are given the time it needs to get to know one another.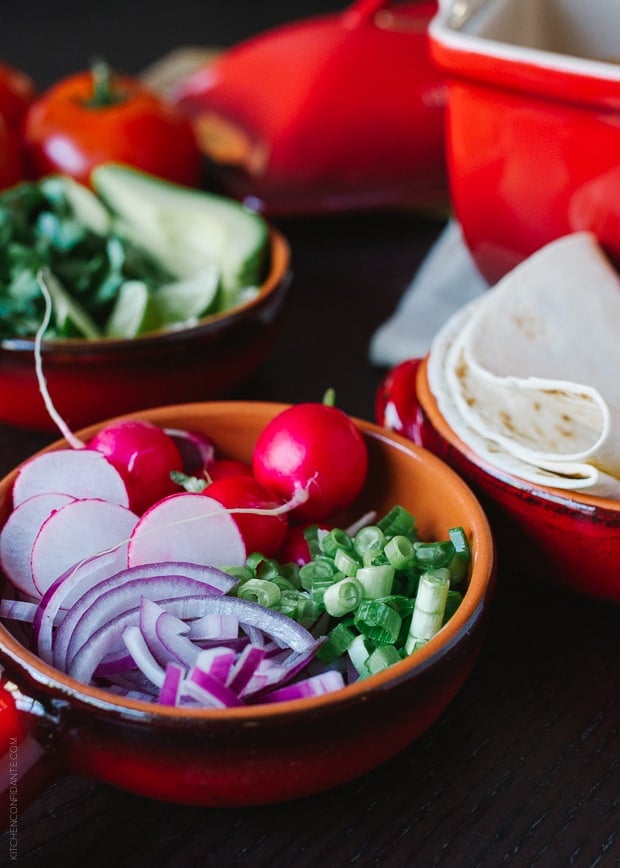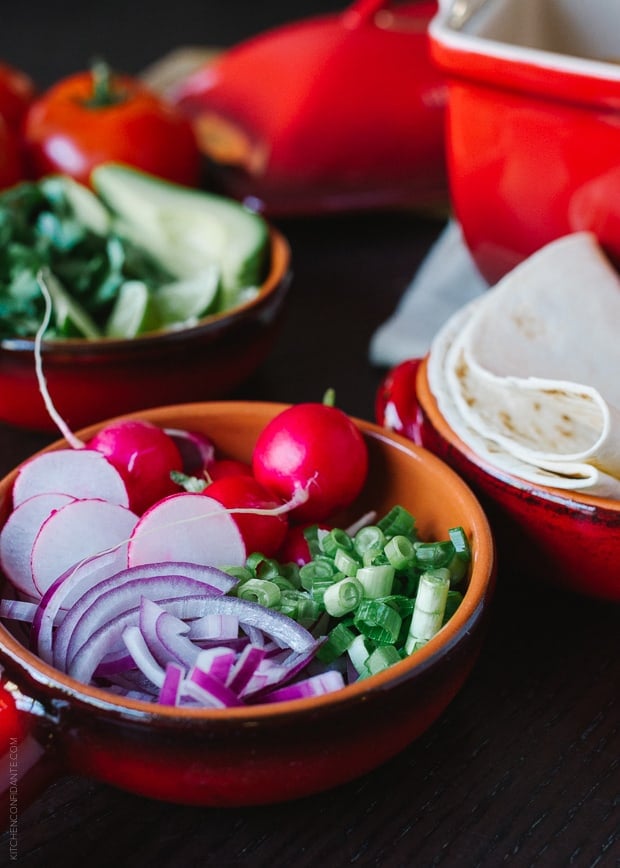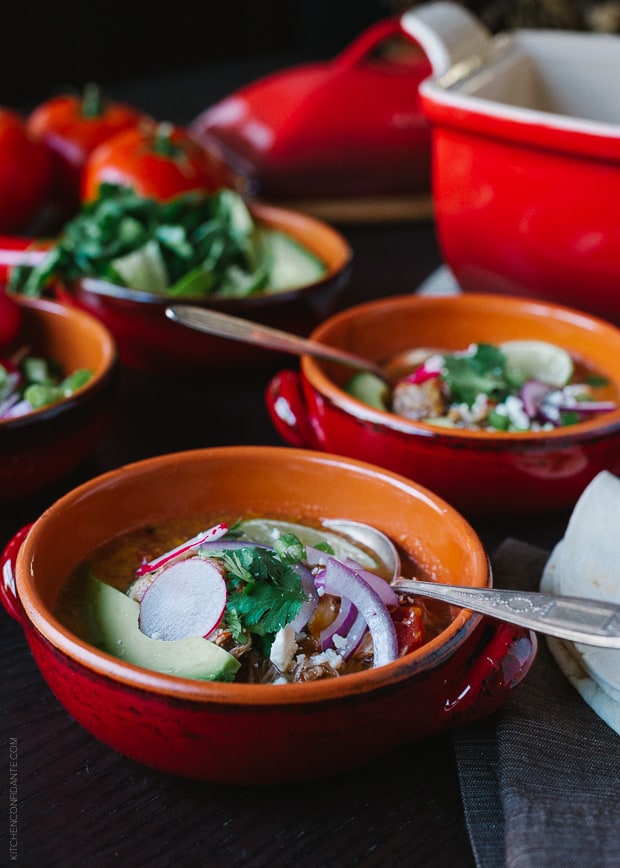 This Fire Roasted Chipotle Posole is, in a word: comfort. Steaming bowls of a broth rich with pulled apart pork are fun to customize to your liking. With a variety of toppings, you add freshness to each spoonful. And with a little healthy kick from chipotle peppers, well, it's the kind of food that makes you happy to stay indoors.
I hope wherever you are, you are keeping warm and toasty.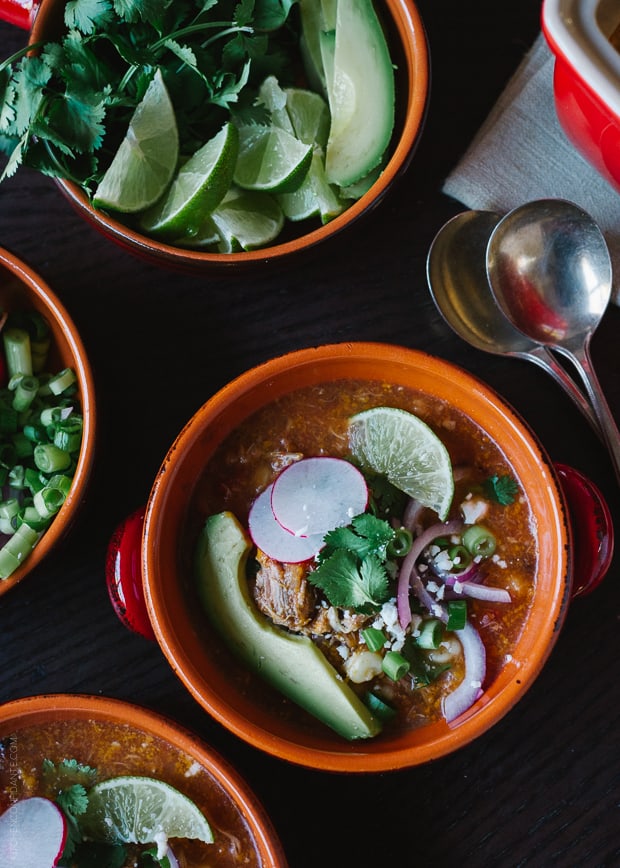 Disclosure: This was a sponsored post by Muir Glen Organic, and the first of a series of 4 holiday recipes inspired by global flavors. Compensation provided by Muir Glen Organic. Sponsored posts such as these help support the work behind the scenes on Kitchen Confidante. Thank you so much for your visits and making my blog part of your day.
Fire Roasted Chipotle Posole
When it's cold outside, stay indoors and let this posole bubble away while you stay cozy. This soup will keep you the chill away!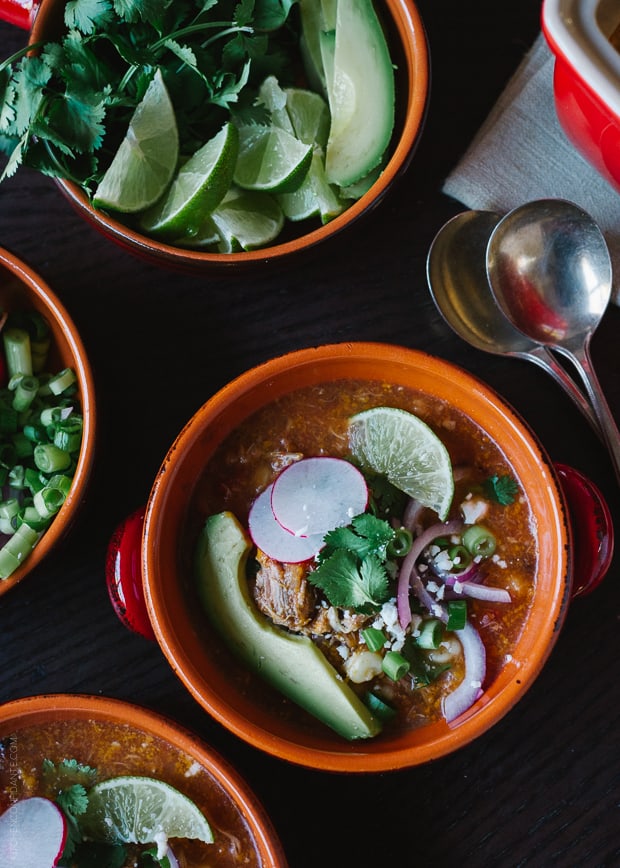 Print Recipe
Ingredients
2 lb pork shoulder/butt
1 teaspoon cumin
1 teaspoon coriander
1 teaspoon smoked paprika
1 teaspoon kosher salt
1/2 teaspoon freshly ground black pepper
2 tablespoons olive oil
1 onion, chopped
4 cloves garlic, minced
6 cups low sodium chicken broth
2 chipotle peppers, finely chopped
1 15 oz can Muir Glen Fire Roasted Diced Tomatoes
1 15 oz can Muir Glen Fire Roasted Crushed Tomatoes
2 15 oz cans hominy, drained
1 bay leaf
Additional kosher salt and pepper, to taste
Garnish with:
Shredded Cheese (Queso Fresco would be ideal)
Chopped Scallions
Red Onion Slices
Radish Slices
Cilantro
Avocado
Instructions
Pat the pork shoulder dry and let it sit at room temperature for about 15 minutes. Combine the cumin, coriander, smoked paprika, salt and pepper in a small bowl, then season the pork shoulder, coating on all sides.
In a Dutch oven, heavy pot, or heatproof insert of a slow cooker, heat the olive oil over medium-high heat. Brown the pork shoulder on all sides, about 3 minutes per side. When it is brown all over, set aside. Lower the heat to medium-low and cook the onions and garlic, stirring with a wooden spoon, until the onions are transparent. Add the chicken broth, chipotle peppers, diced tomatoes, crushed tomatoes, hominy and bay leaf and bring to a boil. Return the pork shoulder to the pot, cover, and cook on low heat for at least 1 hour, and up to three hours, or until the pork shoulder is tender and falling apart. Season to taste with salt and pepper. If using a slow cooker, this may braise all day if you wish.
Retrieve the pork from the pot and shred with two forks. Before returning the pork to the soup, skim any fat from the broth. Ladle the posole into serving bowls and garnish as you wish.