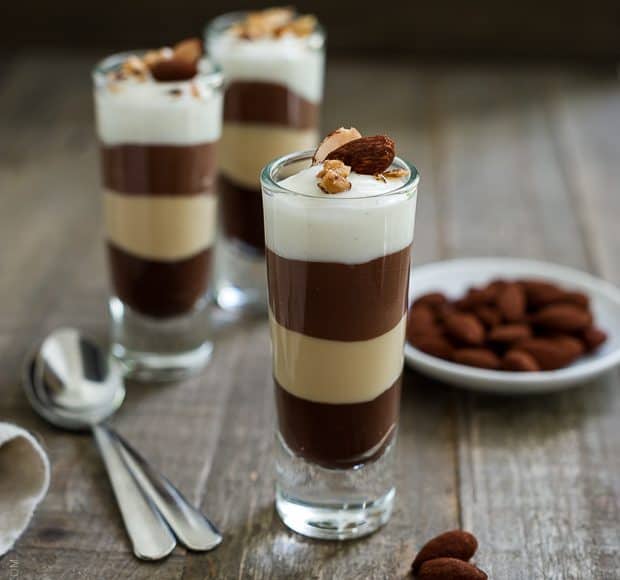 Four Layer Pudding Cups
When you want to treat yourself, indulge in Four Layer Pudding Cups. This post is brought to you by Kozy Shack Enterprise LLC. The brisk mornings are whispering that deliciously cold days are ahead, and now is the time that I pull the scarves from…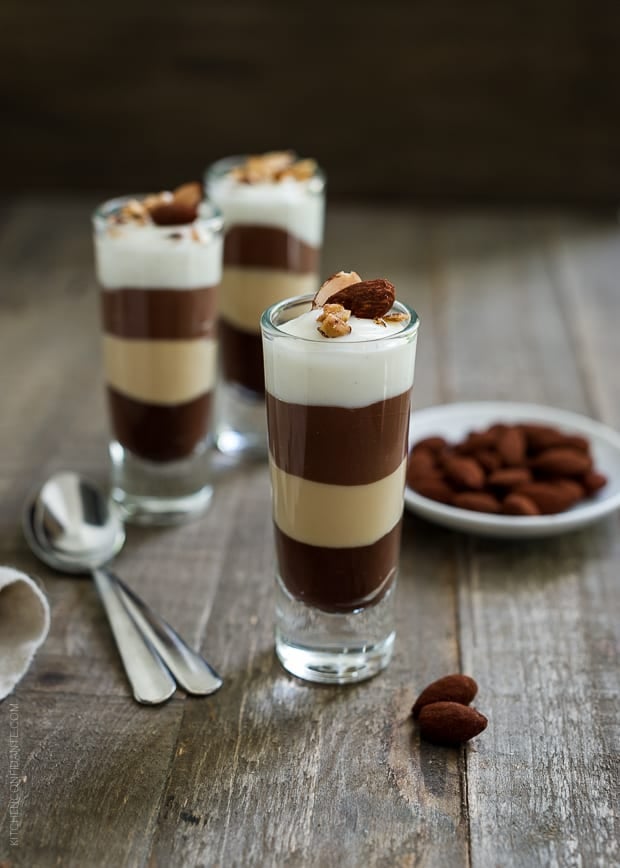 Four Layer Pudding Cups
When you want to treat yourself, indulge in Four Layer Pudding Cups. This post is brought to you by Kozy Shack Enterprise LLC.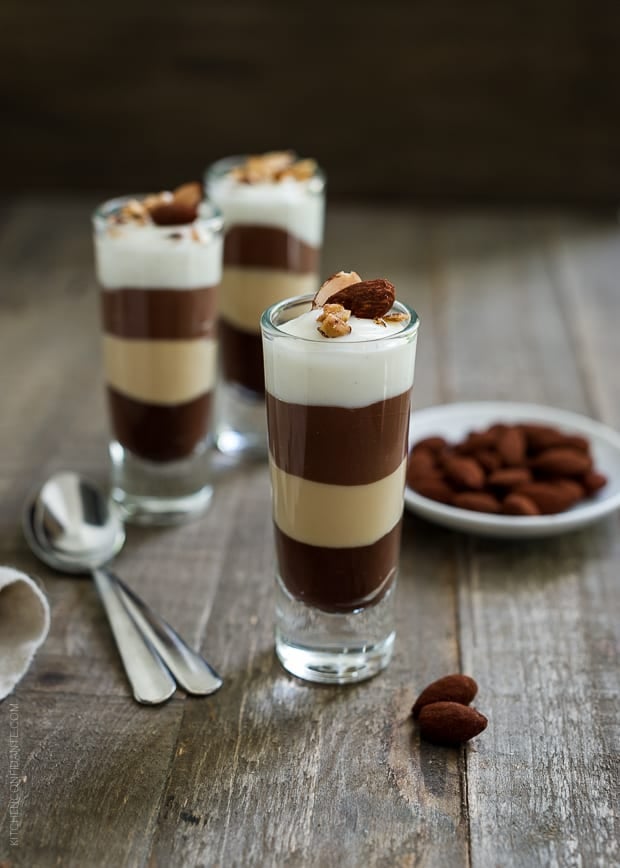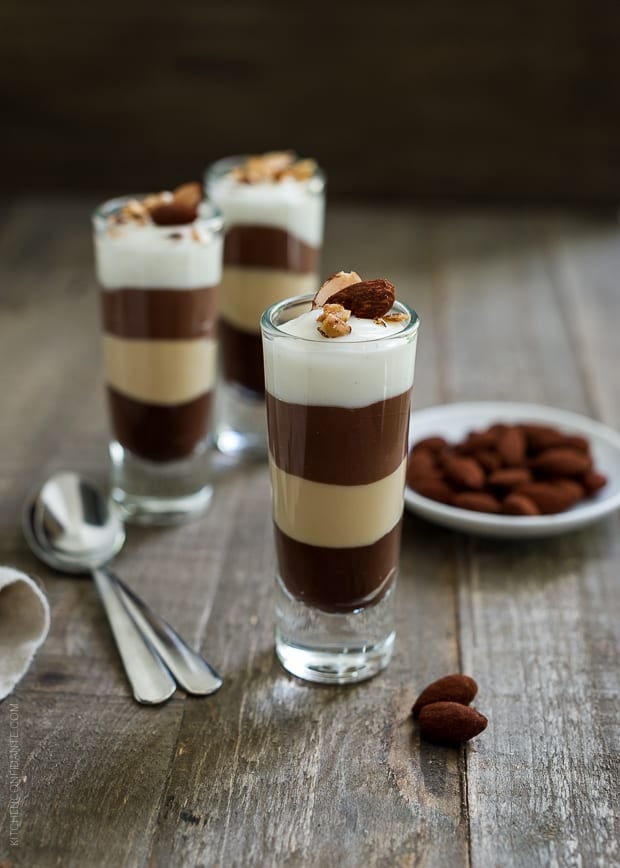 The brisk mornings are whispering that deliciously cold days are ahead, and now is the time that I pull the scarves from the back of my closet. I am eyeing the tall boots and sorting through my sweaters, patiently waiting for the time I can cozily bundle. Now that we're back into the swing of things with school underway, fall is definitely here.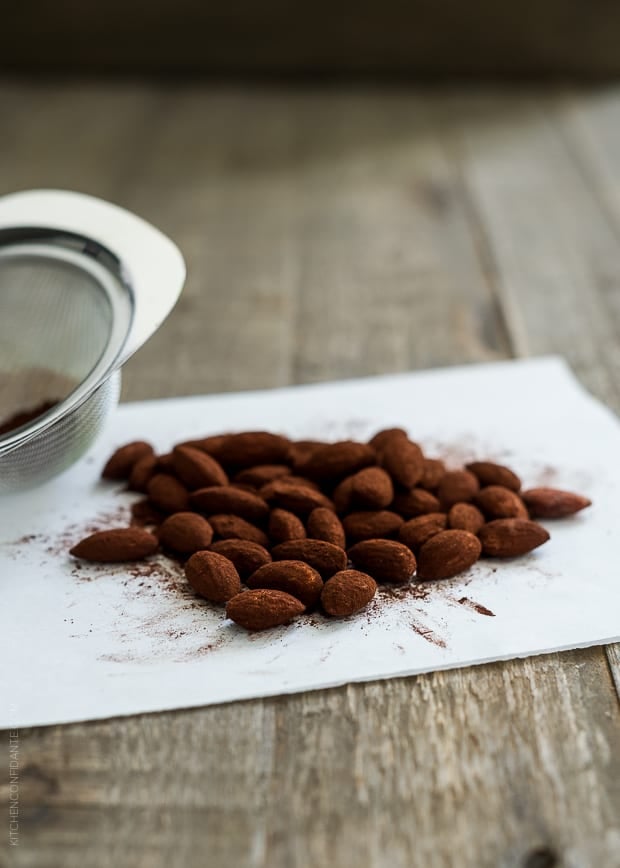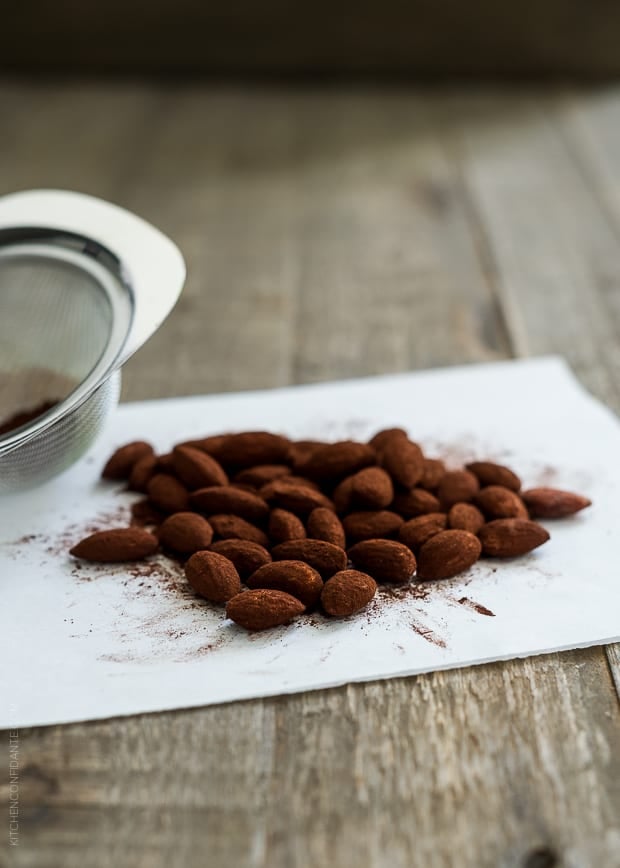 There is a half hour in the middle of the weekday that I consider mine. Just after lunch, which I admit to working through, often in front of my computer, I stop and pull away to close my eyes and center myself. I allow my eyes to slowly refocus, the blur drifting away for a minute. My cup of green tea is still hot, and I need a little treat to go with it.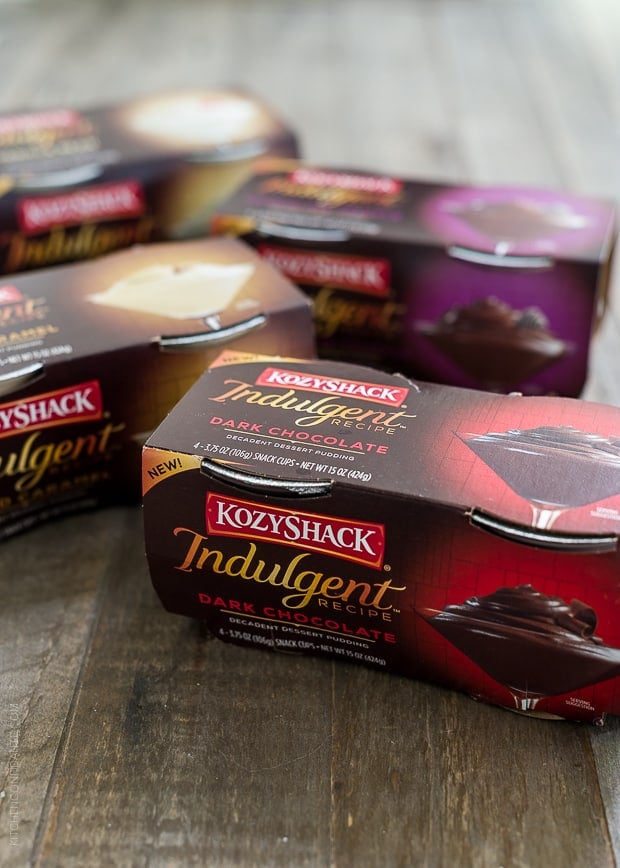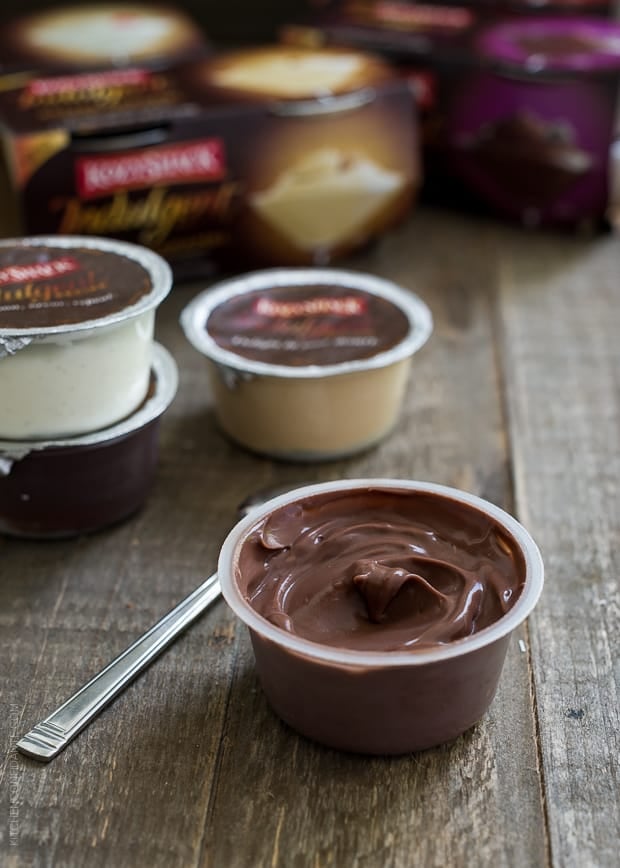 Now that the mornings are brisk, I begin to layer my clothes. So when I considered what sweet treat I would give myself in my last moments of calm before the children come home from school, I thought I would layer it on, too.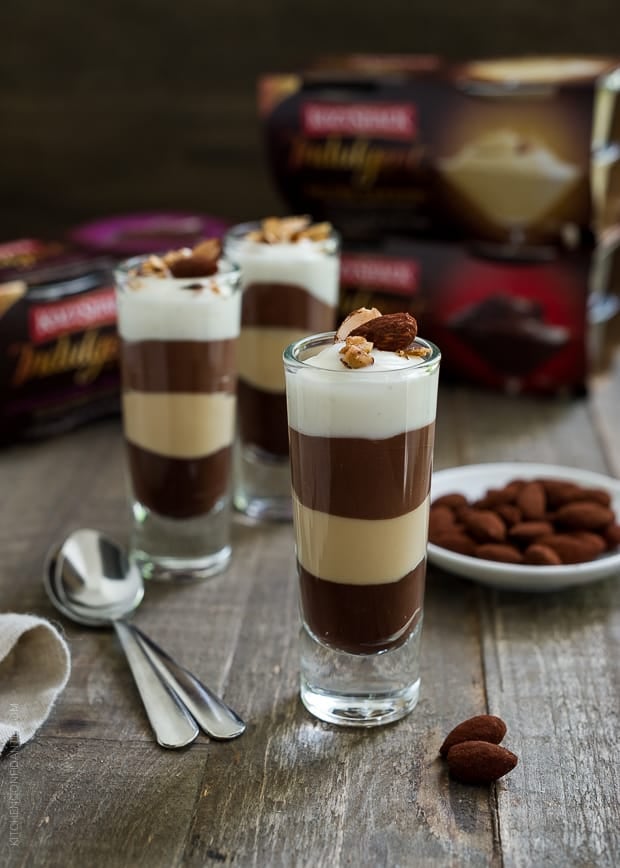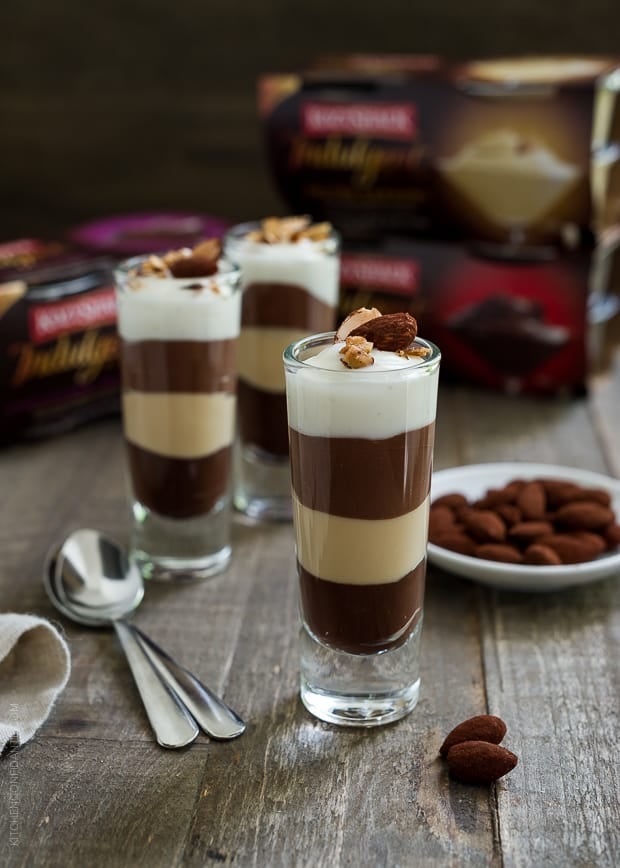 Four layers of truly decadent pudding, starting with dark chocolate , caramel, chocolate truffle, and beautifully flecked vanilla pudding. I let the layers work together, but autumn layering aside, it was simply my way of having my pudding and eating it too — how was I to decide which flavor to have? Why not indulge in all four?
The pudding itself is Kozy Shack's newest creation. I'm sure by now you are familiar with their puddings that are thick and creamy, and as good as what you can make at home. But the Kozy Shack® Indulgent Recipe™ Pudding is meant to be enjoyed when you want to treat yourself just a little bit more special, when you crave that cozy feeling. There's a richness to it that speaks to each flavor — and I'm sure you'll agree. When you have to decide between salted caramel, chocolate truffle, dark chocolate and vanilla bean, it's much better to have all four — just for you.
Disclosure: This blog post is brought to you by Kozy Shack Enterprises LLC. Sponsored posts such as these help support the work behind the scenes on Kitchen Confidante. Thank you so much for your visits and making my blog part of your day. As always, all opinions are my own.
Four Layer Pudding Cups - because one layer of pudding is not enough.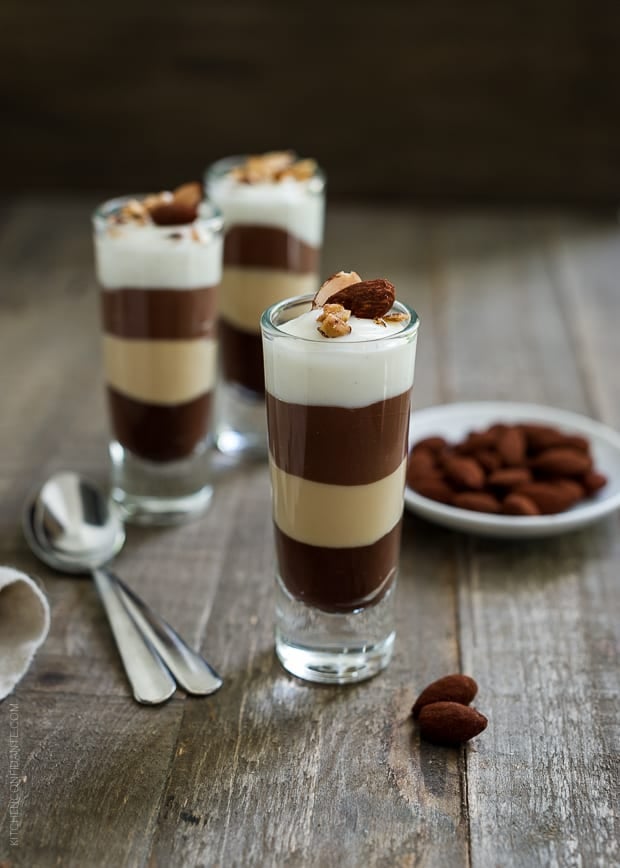 Print Recipe
Ingredients
1/4 cup roasted almonds
2 tablespoons cocoa powder
Kozy Shack® Indulgent Recipe™ Puddings:
Salted Caramel
Chocolate Truffle
Dark Chocolate
Vanilla Bean
Instructions
In a small bowl, toss the almonds with the cocoa powder until the almonds are coated evenly. Place the almonds in a resealable bag and crush the nuts with a rolling pin. Set aside.
In a small serving dish, layer 2 tablespoons each Kozy Shack® Indulgent Recipe Puddings. Top with the crushed cocoa dusted almonds and enjoy.