Happy California Cows Also Make…Yogurt
Ever see the Happy Cows commercials? We laugh so hard when we see them, probably because we really identify with them. We see our past selves when they depict the miserable Midwestern cows in the even more miserable snow, and our present selves in the…
Happy California Cows Also Make…Yogurt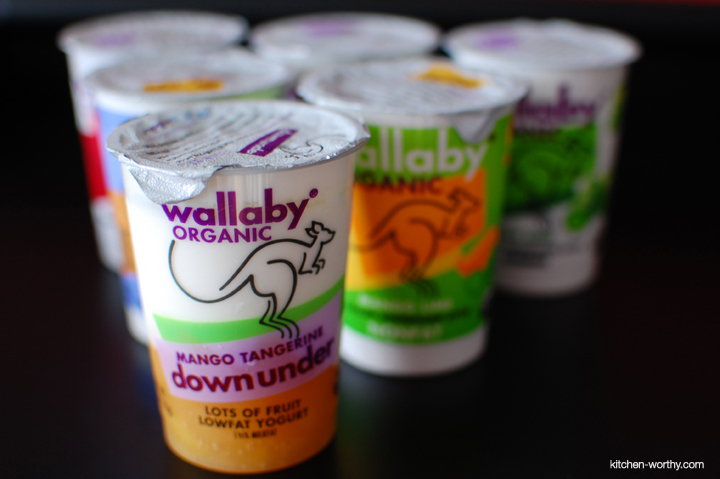 Ever see the Happy Cows commercials? We laugh so hard when we see them, probably because we really identify with them. We see our past selves when they depict the miserable Midwestern cows in the even more miserable snow, and our present selves in the Happy Cows basking in the sunshine and green hills of California. While we don't exactly live in farm country, we do share our suburban real estate with some of the luckiest cows in the country.
If Happy Cows come from California, then the happiest of the pack must be the Northern California herds that dedicate themselves to producing milk for the Wallaby Yogurt Company. Six very special dairies are the exclusive source for Wallaby, and are home to cows that are free to roam the range and enjoy the beautiful surroundings of Sonoma and Marin counties. Not only do these bovine ladies live on prime California real estate, they luxuriate in plenty of fresh air and exercise, acres of healthy, organic green grass, and the loving care of multigenerational dairy farmers committed to organic farming. For many of the farmers, it is a family affair, and the cows are a natural extension of their own.
The result of all this love? An exceedingly high quality, organic milk that provides the base for a superior yogurt. And let me tell you, we are in love with this yogurt. L-O-V-E.
I recently chatted with the founders of Napa-based Wallaby Yogurt about their commitment to providing a locally sourced and sustainable product. They were inspired by a vacation to Australia in 1992, when they fell head over heels with the uniquely creamy style of yogurt so unlike any they had ever tasted before. Upon their return home, they set upon recreating and developing a recipe for the Australian style yogurt, and the Wallaby Yogurt Company was born. Unlike most yogurts that rely on gelatin as a thickening agent, Wallaby uses a slow cooking process, one that requires twice as long to produce, but yields its characteristic smooth texture.
Their dedication goes beyond offering a high quality, smooth yogurt made with all organic ingredients. Packaging materials are carefully selected to reduce the use of plastics. And there is a true sense of obligation to their employees and their farms.
But how does it taste? If you've never tried Wallaby Yogurt (and you must!), let's talk flavors. The Lowfat and Nonfat varieties come in plain, vanilla, and standard fruit flavors. I personally love the vanilla bean flecked yogurt in my smoothies. But there are some surprising flavors that standout, such as bartlett pear, strawberry guava, maple, and dulce de leche. Recently, they introduced the Down Under variety, with explosive fruit fillings such as pink grapefruit on the bottom, topped with a creamy layer.
Most noteworthy, at least for me (an admitted chocoholic), is their Dark Chocolate Down Under. In the past, I have always been disappointed or puzzled by chocolate flavored yogurts. Often, the combination of tang to sweet would conflict in my mouth. But when I tasted Wallaby's version, it was as though the gates of yogurt heaven opened. Their creamy yogurt base, subtly sweet with not too much tang, combined perfectly with the chocolate, resulting in an experience very similar to a chocolate mousse. Without the guilt!
Luckily, we no longer have to live in Australia to enjoy Australian-style yogurt. You don't even have to live in Northern California. Wallaby Yogurt can be found in most natural foods stores nationwide, including Whole Foods. And that means the California Cows are not the only ones who can be happy.