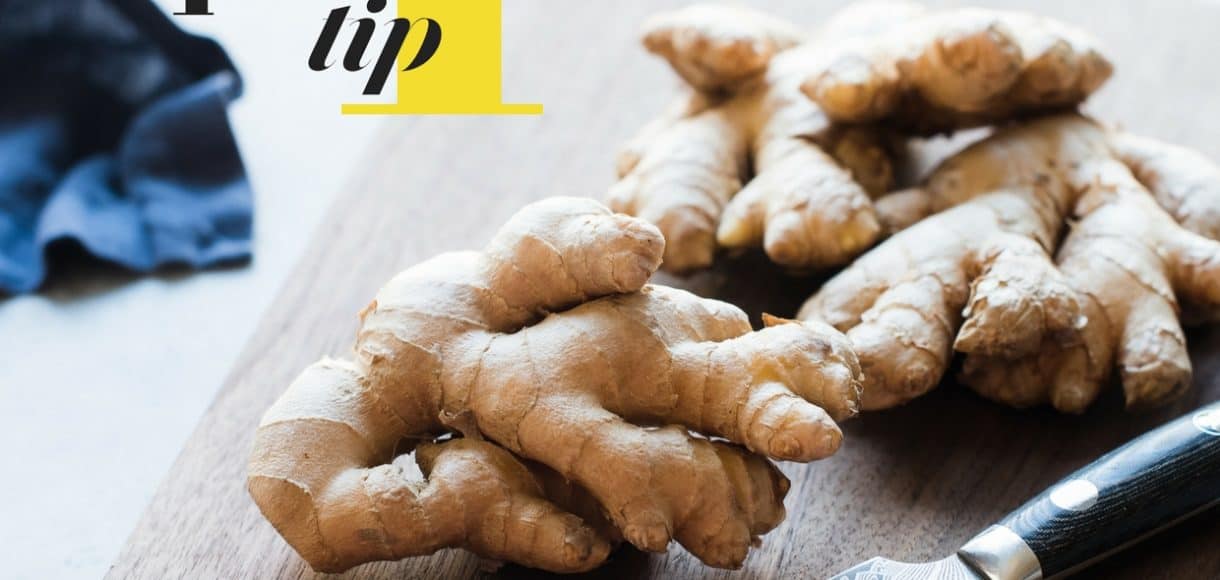 How to Peel and Store Fresh Ginger | One Quick Tip
Have you ever bought a large knob of fresh ginger and wondered how to store it? Learn how I peel and store fresh ginger with One Quick Tip! I'm not sure about you, but I used to feel badly about breaking off a small piece…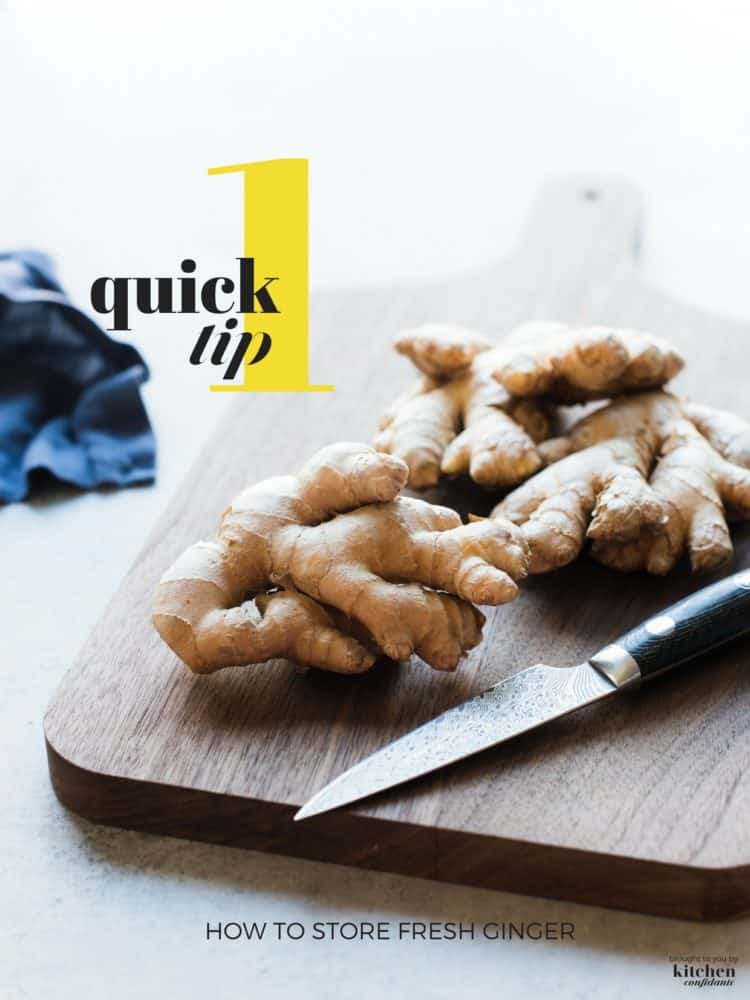 How to Peel and Store Fresh Ginger | One Quick Tip
Have you ever bought a large knob of fresh ginger and wondered how to store it? Learn how I peel and store fresh ginger with One Quick Tip!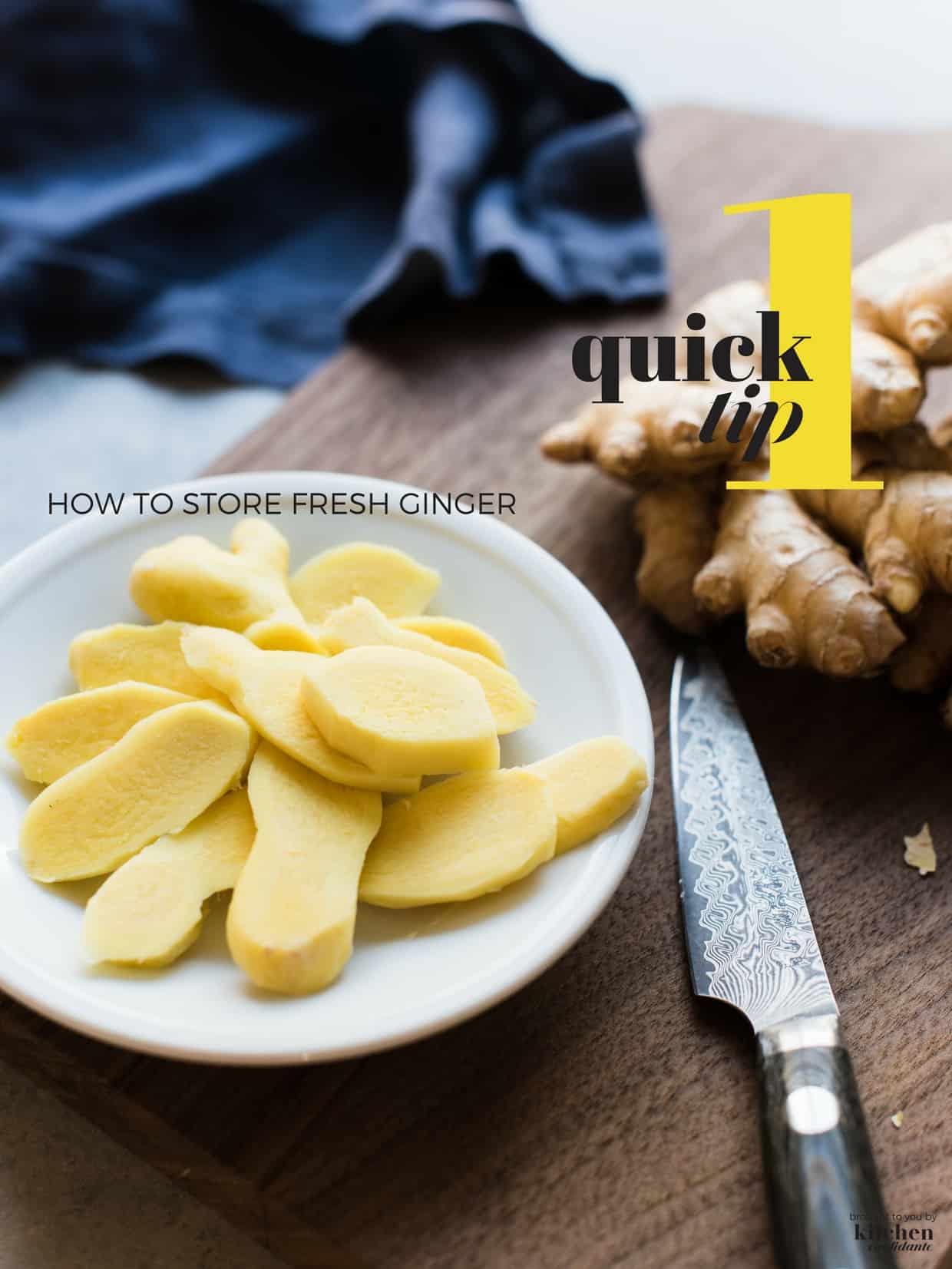 I'm not sure about you, but I used to feel badly about breaking off a small piece of ginger at the grocery store and leaving the rest behind. So I started buying the whole knob of ginger; while I do cook with ginger perhaps fairly often (especially when I make my arroz caldo, or Filipino chicken and rice soup), there's always a lot leftover, so I wanted to share with you my simple way of storing fresh ginger for easier cooking!
If I'm feeling especially industrious, I will take a moment to peel the ginger first — and in case you haven't tried it yet, the easiest way to do so without incurring a lot of waste is by using the edge of a spoon. Just scrape away, and the peel comes right off!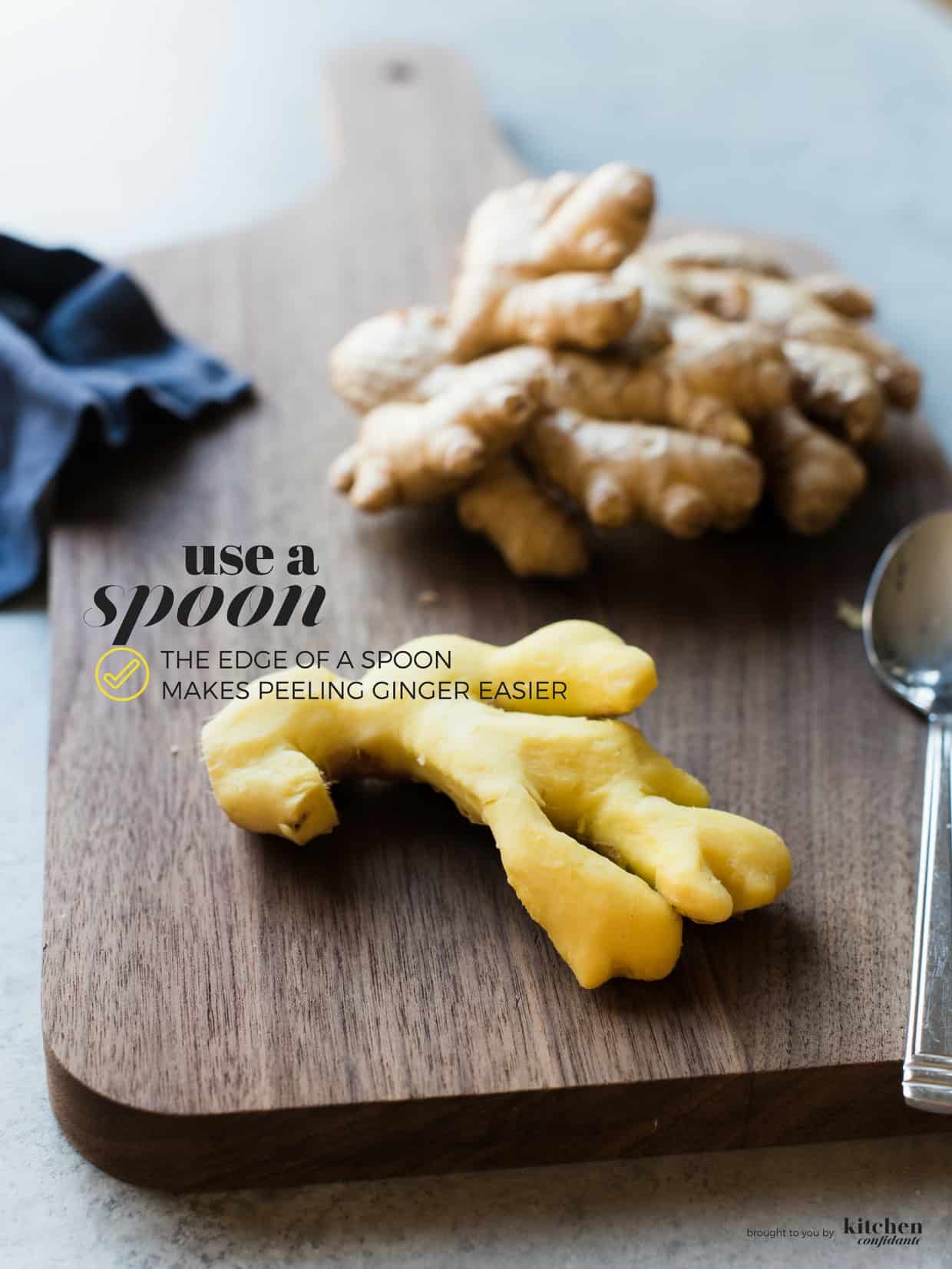 But let's be honest, I often don't have the time, so sometimes I will skip this step.
In many of the recipes I share with you that require ginger, I often drop in slices of ginger medallions, whether it's in a soup or a simple syrup for a cocktail. So, I simply slice my ginger right when I bring it home from the market and store it in the freezer.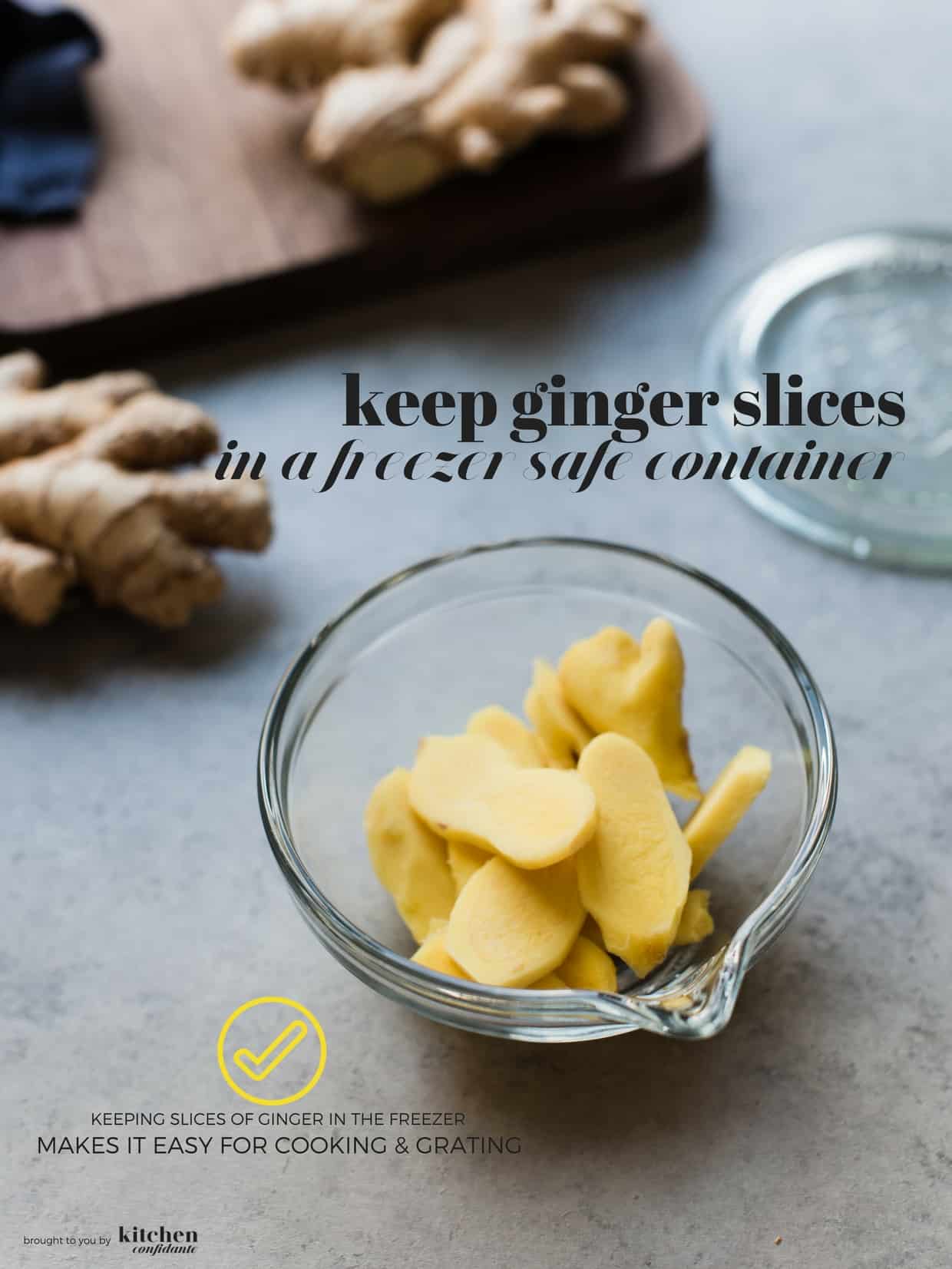 When it comes time to cooking, I just pull out a few pieces and either drop it into the dish, or grate it as needed. Frozen ginger is also easier to grate than fresh, by the way.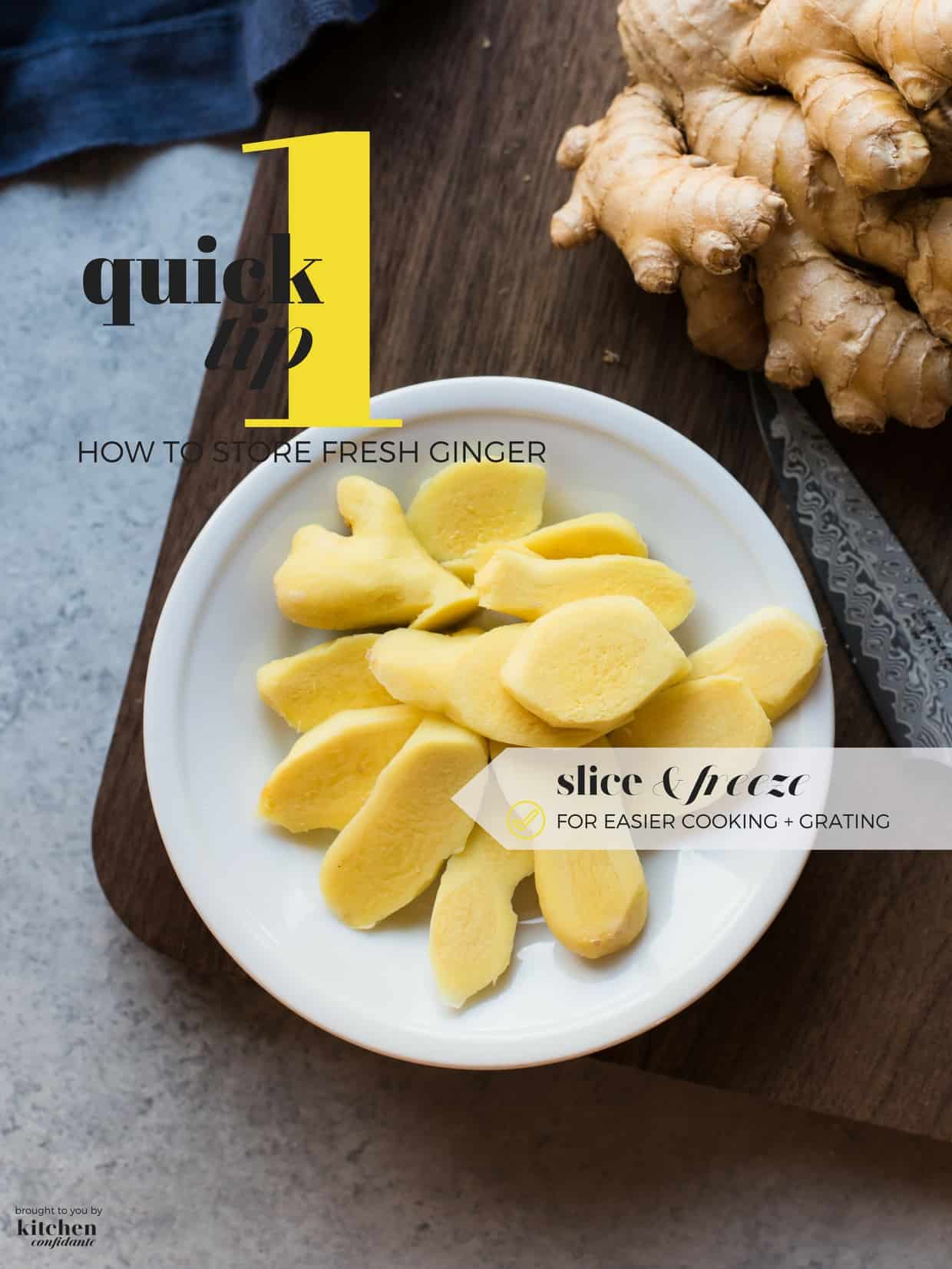 I hope this helps you with your fresh ginger!
Looking for some ways to cook with ginger? Here are some of my favorites:
Arroz Caldo
Soothing Hot Apple Berry Ginger Juice
Ginger-Mint Coconut Water Cooler
Mango Ginger Sorbet
Steamed Cod with Ginger and Scallions
Chicken and Asparagus Glass Noodle Soup
Miso-Marinated Steak Salad
Learn more One Quick Tips here.