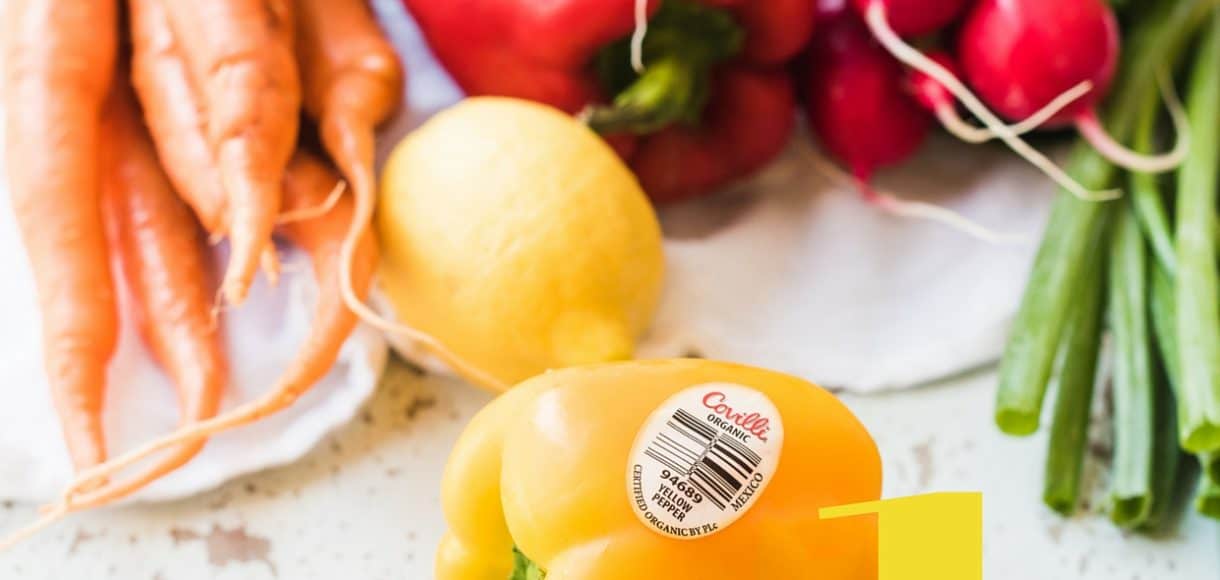 How to Read Produce Labels | One Quick Tip
I'm so excited to announce a new series: One Quick Tip! I thought it would be fun (and hopefully helpful) to share quick tips that might come in handy when it comes to food, whether it's around the kitchen or at grocery store. If you…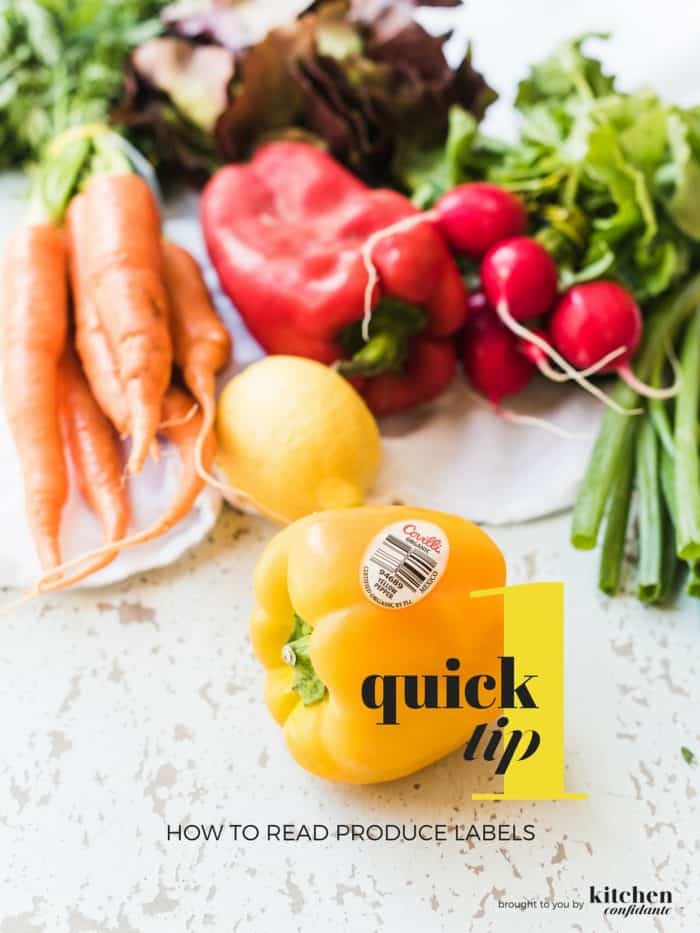 How to Read Produce Labels | One Quick Tip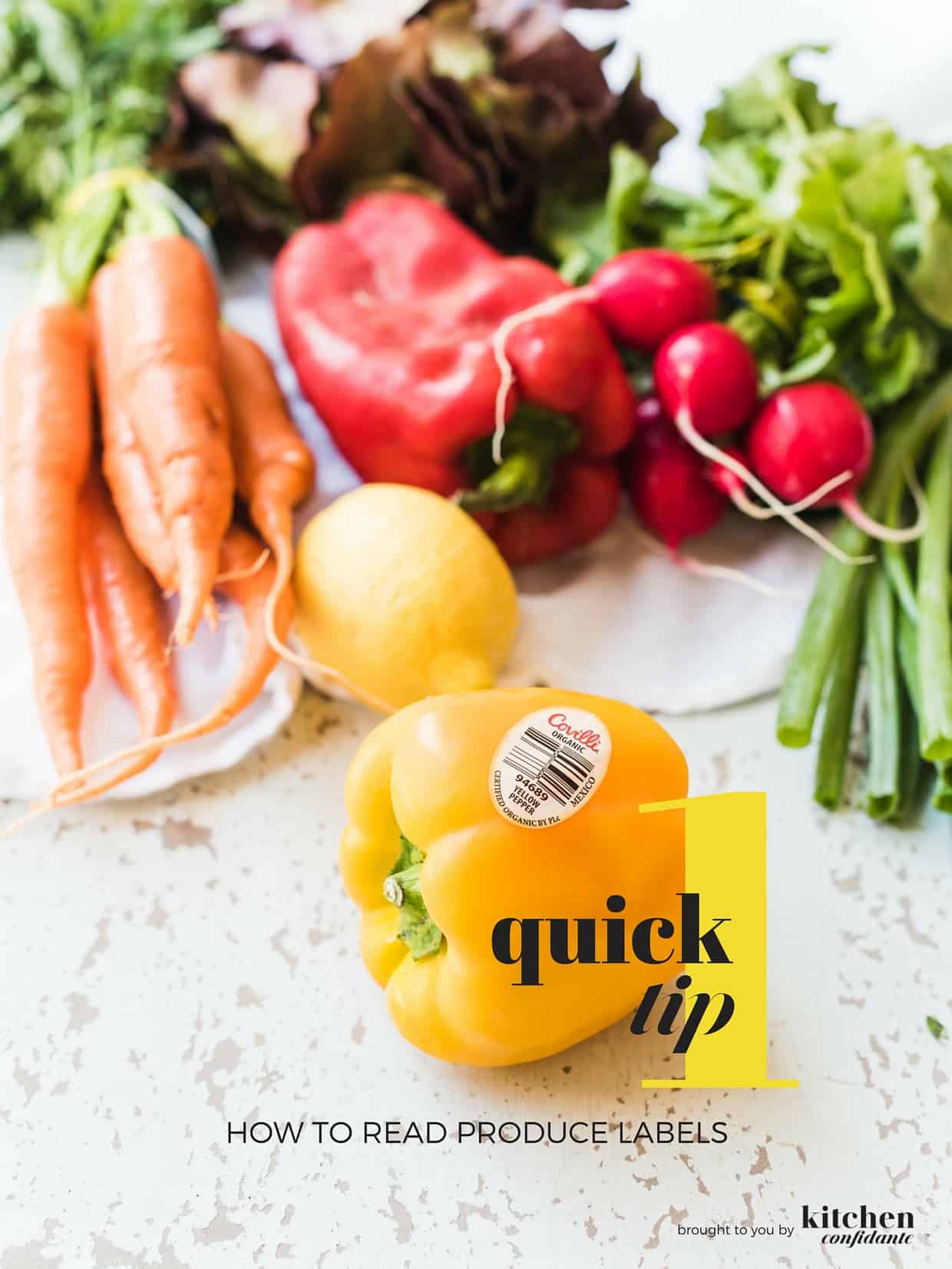 I'm so excited to announce a new series: One Quick Tip! I thought it would be fun (and hopefully helpful) to share quick tips that might come in handy when it comes to food, whether it's around the kitchen or at grocery store. If you find it helpful, let me know – and if you have a tip to share, let me know! I would love to share your ideas in a future post so we can share it with everyone.
To kick off the series, here is one quick tip that will come in handy the next time you shop for fruits and vegetables: how to read produce labels.
Have you ever wondered what those pesky little stickers on our fruits and veggies mean? It's not just a way to scan them at the check out counter. They can actually tell you so much more – where the fruit was grown, the producer, and more importantly, HOW it was grown.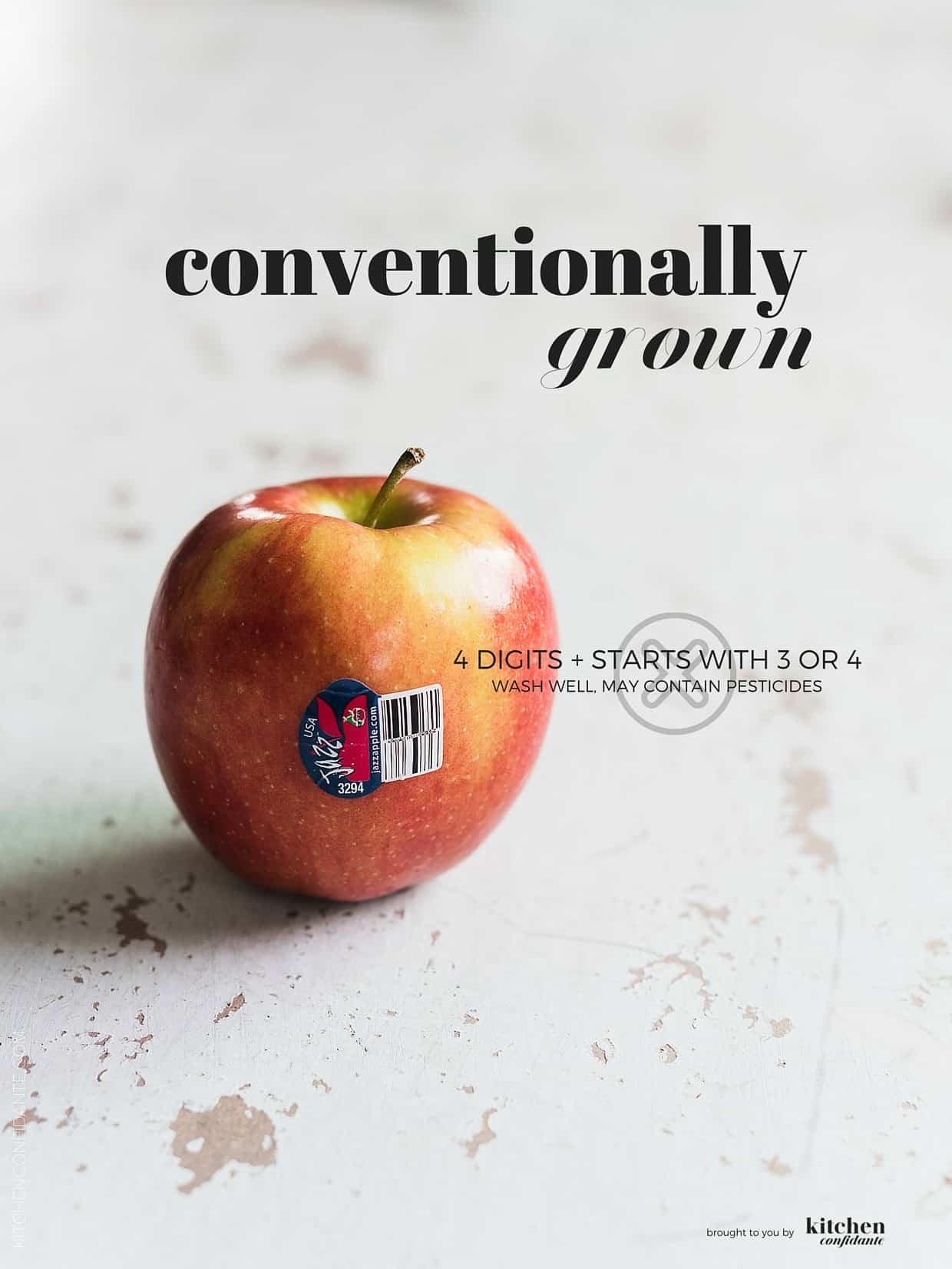 Check out the fruit that's on your counter or in your refrigerator — how many digits do you see? In general, fruits and vegetables have a 4 digit code, starting with a 3 or a 4. If you have an apple like I have here that has 4 digits, that means the apple was conventionally grown. It was likely treated with pesticides.
Now, sometimes that code is preceded by another number that will give you another clue into how it is produced.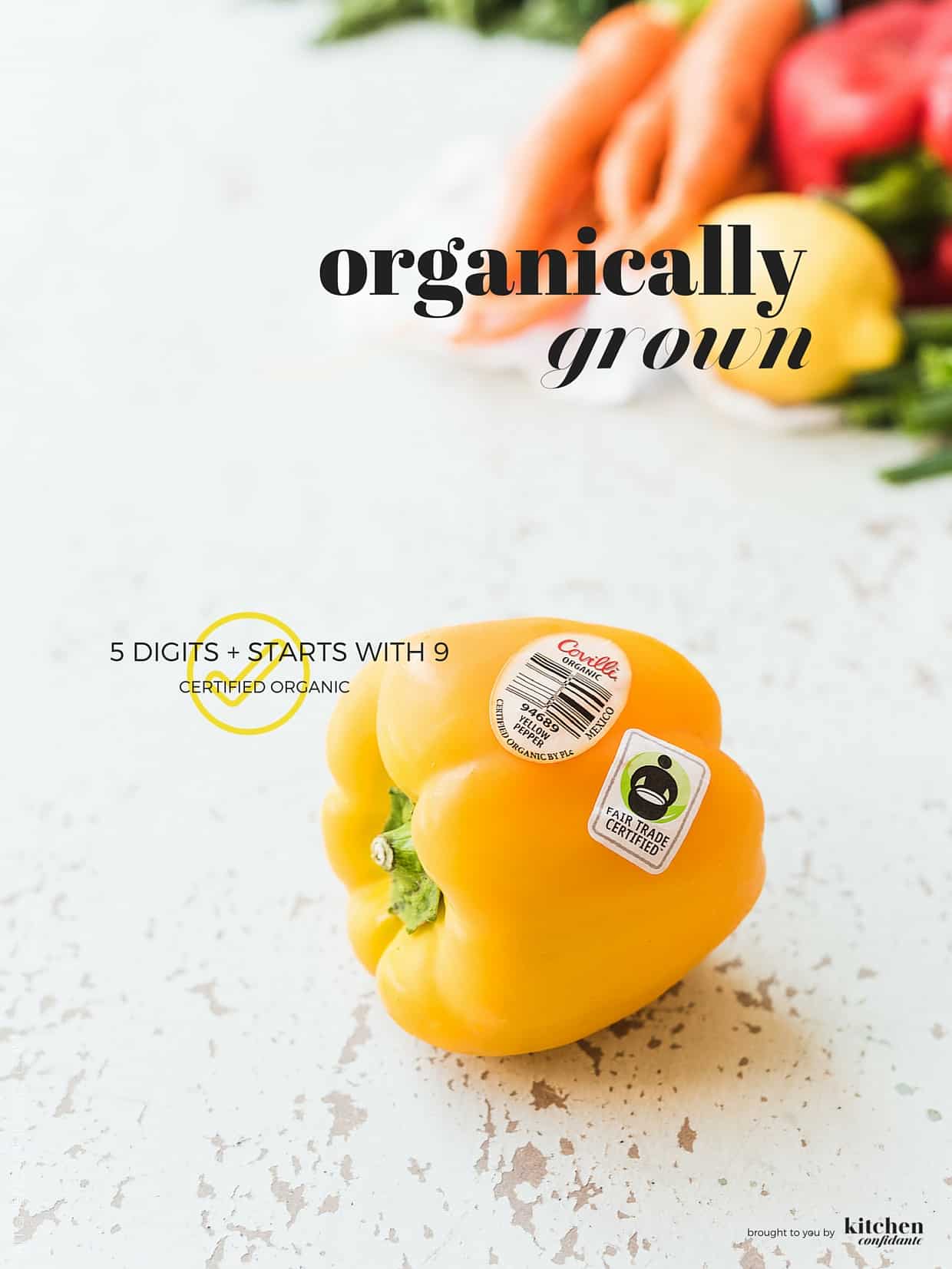 If the PLU code is 5 digits and starts with the number 9, this indicates that the produce was grown organically. Many grocers will adequately label and separate their organic from non-organic fruits and vegetables, but once in a while, they do get mixed up! So when in doubt, look for the 9!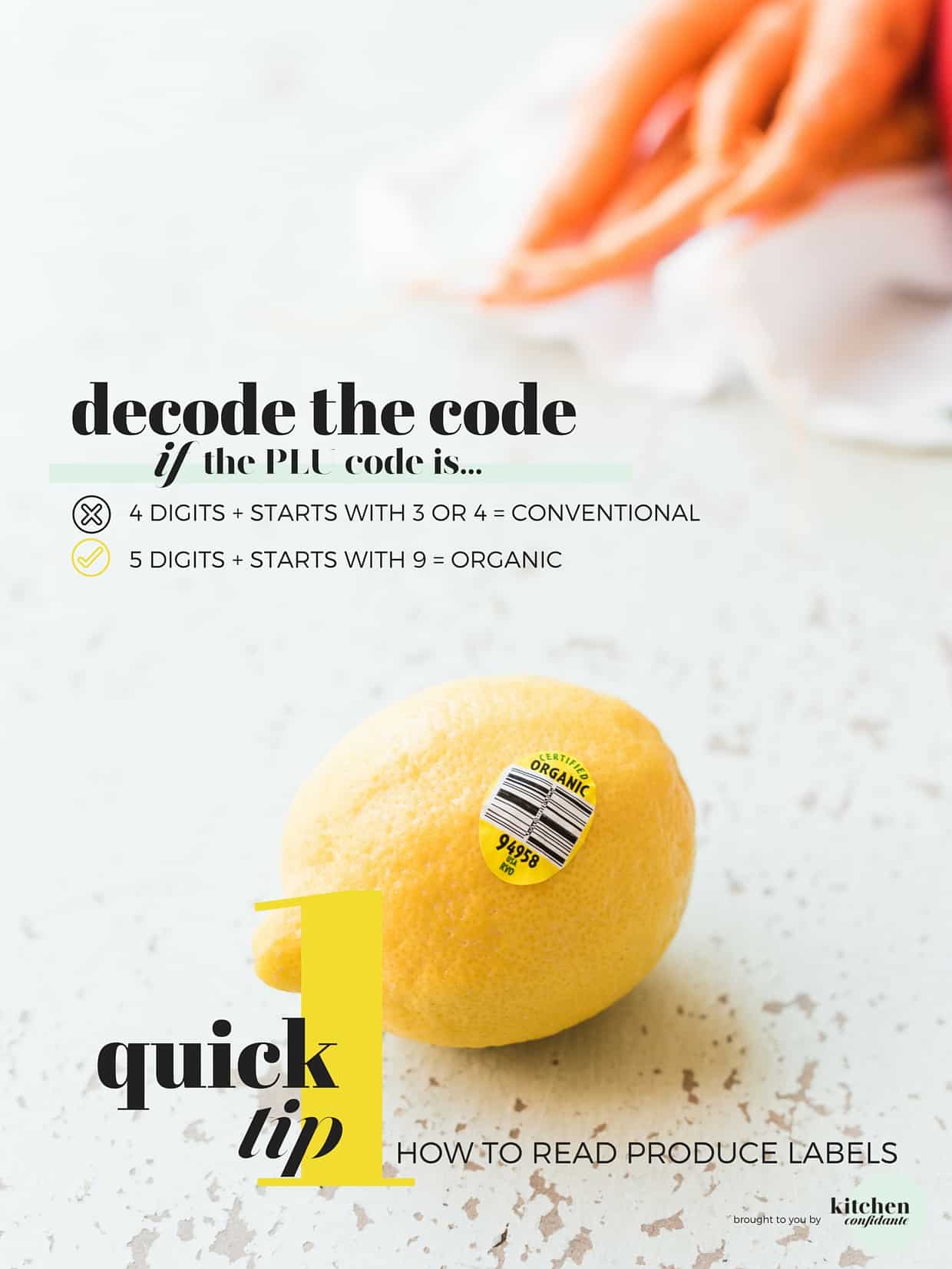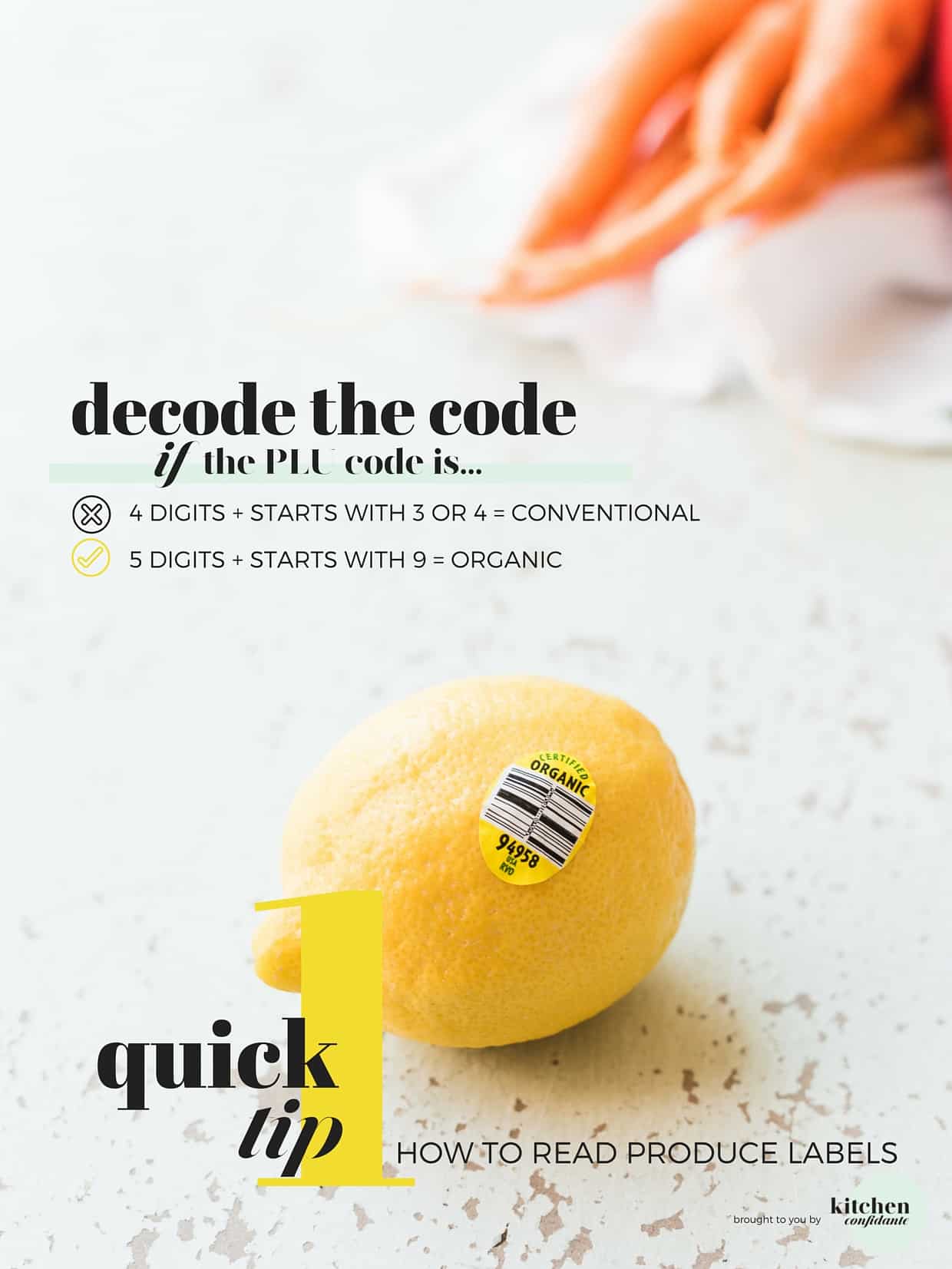 I hope you find this helpful! Let me know if you already knew this little trick, and if not, check it out with the produce you already have. And if you have any quick tips you would like to share, let me know – I'd be happy to spread the word!