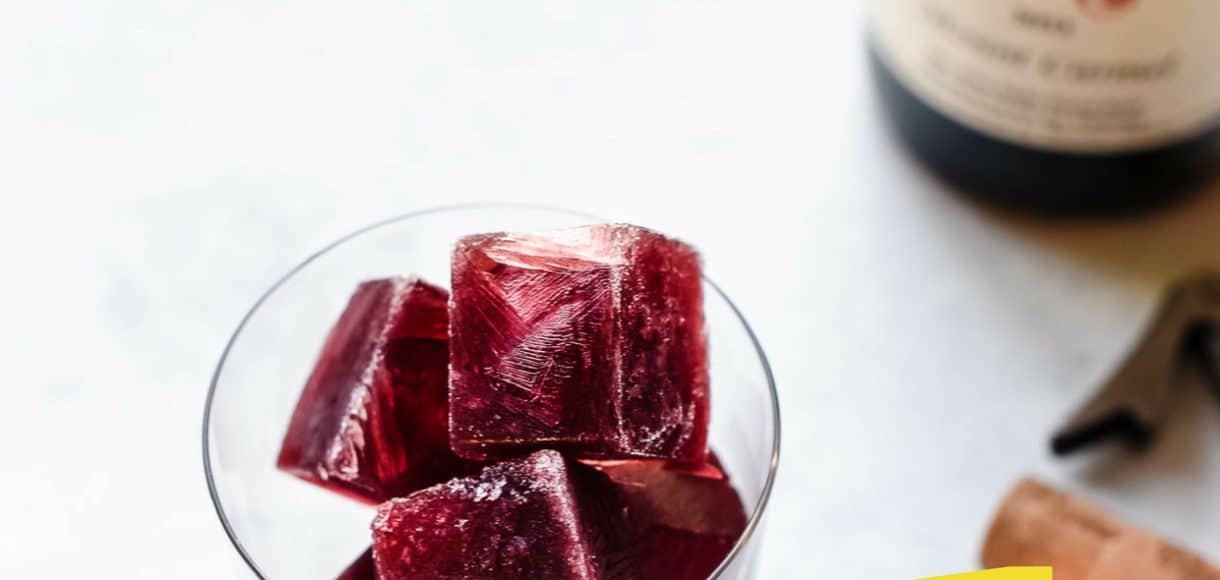 How to Use Leftover Wine: Wine Ice Cubes | One Quick Tip
Have an unfinished bottle of wine? Learn how to use leftover wine with One Quick Tip by making wine ice cubes! Despite our best efforts, and even with exceptional wine, sometimes we just can't finish the bottle. This was something I used to fret about…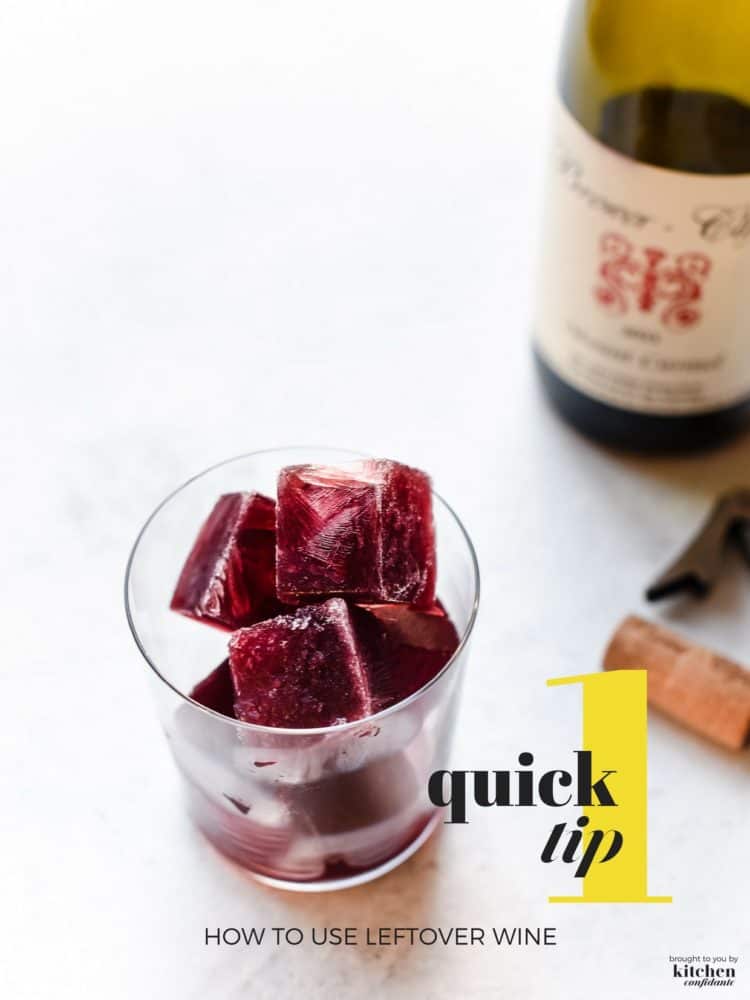 How to Use Leftover Wine: Wine Ice Cubes | One Quick Tip
Have an unfinished bottle of wine? Learn how to use leftover wine with One Quick Tip by making wine ice cubes!
Despite our best efforts, and even with exceptional wine, sometimes we just can't finish the bottle. This was something I used to fret about — let's be honest, who hates wasting good wine? For those rare occasions, I no longer worry, because I know that I will be putting leftover wine to good use.
How?
Wine Ice Cubes!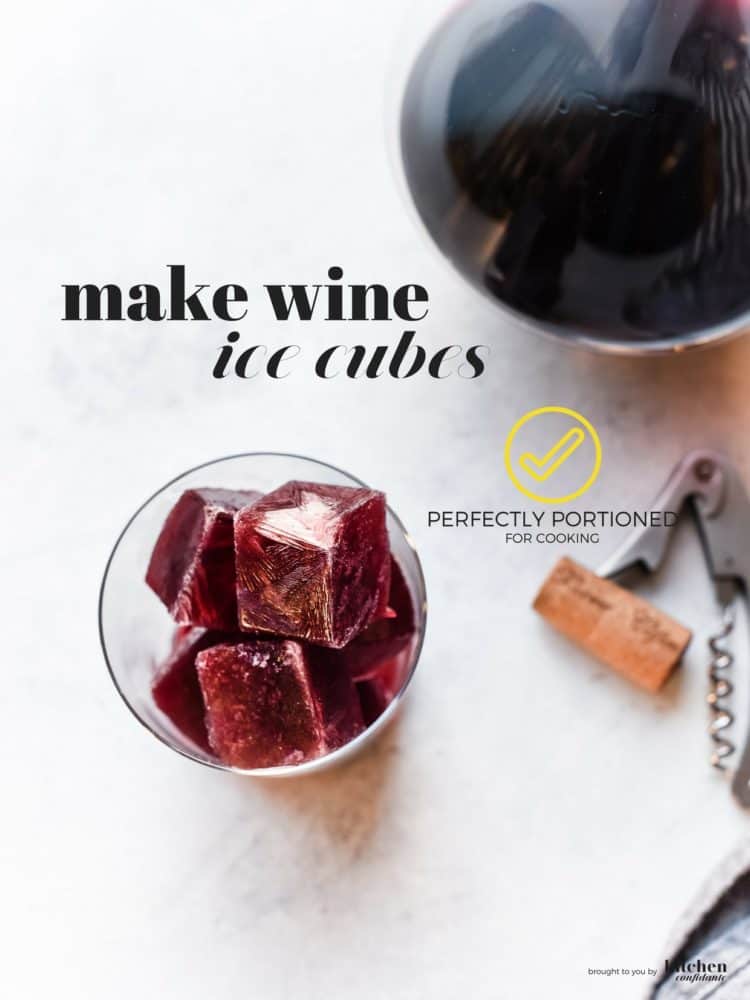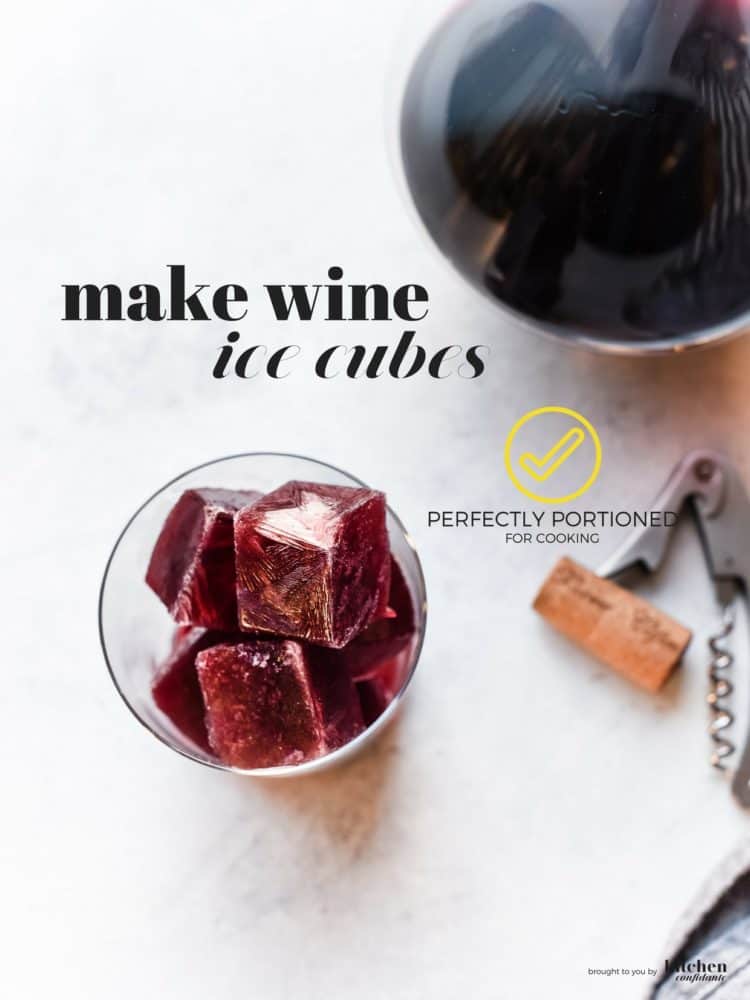 I keep a few trays of wine ice cubes handy. Each ice cube is approximately 2 tablespoons, so I can easily plop them into a recipe requiring wine (like my cranberry wine sauce), rather than opening a bottle just for cooking.
HOW TO USE WINE ICE CUBES
In recipes! (see some ideas below)
An easy granita! Just use a fork to mash the cubes.
To chill your sangria (or wine, if you happen to like wine with ice cubes)
Freeze champagne for frosty mimosas
I hope that helps you! I love having a stash of wine ice cubes at the ready, it's my favorite way of using leftover wine.
What's yours?
Ready to try it? Recipes using leftover wine:
Rhubarb-Wine BBQ Sauce
Cranberry Wine Sauce
Fresh Cherry Wine Sauce with Ice Cream
Cranberry Wine Galette
Swiss Veal and Wild Mushroom Stew
Short Ribs Loco Moco
Braised Chipotle Short Ribs
Learn more One Quick Tips here.