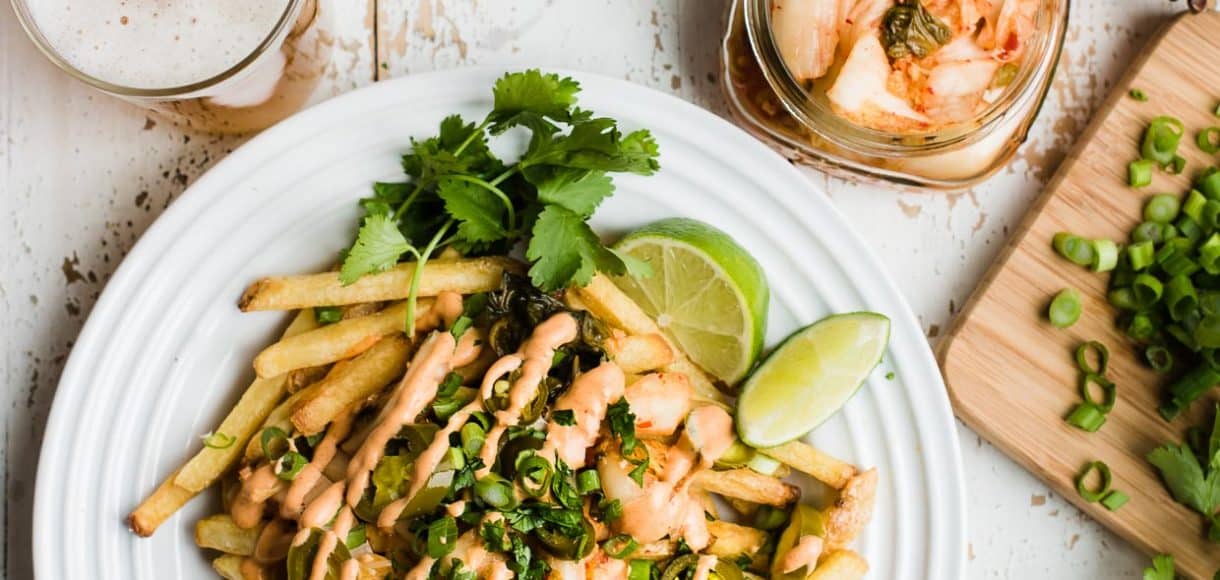 Kimchi Fries
Spice up your next get together with irresistible Kimchi Fries — it pairs perfectly with a Belgian Witbier, and of course, good friends. This post is brought to you by Pints and Plates. 'Tis the season for getting together! With all the hubbub, from holiday…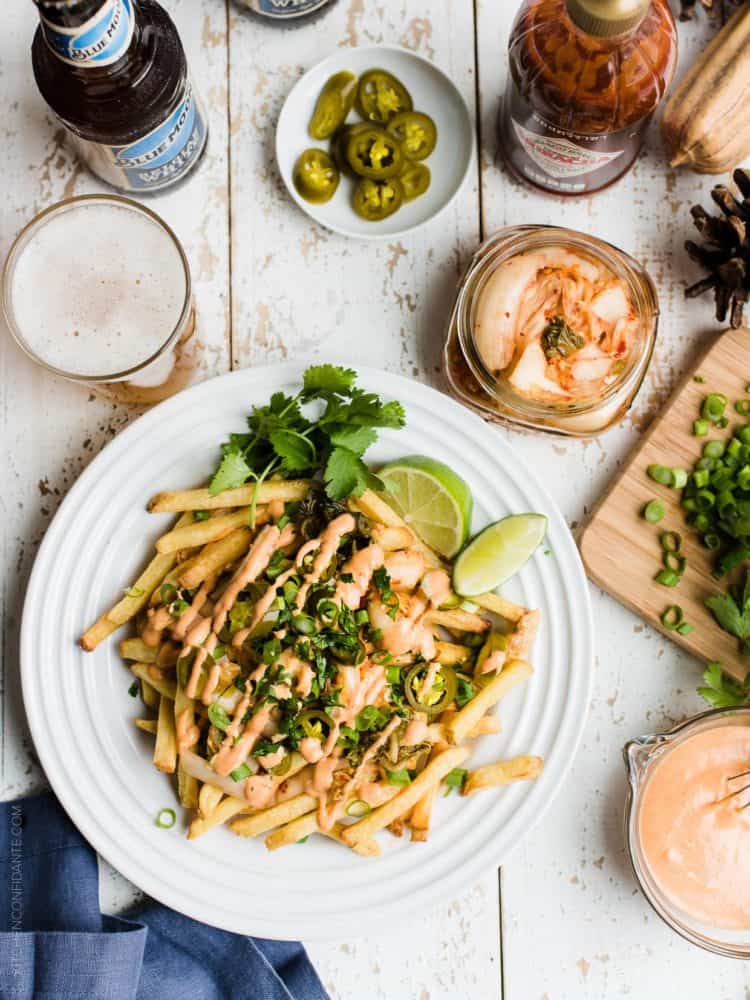 Kimchi Fries
Spice up your next get together with irresistible Kimchi Fries — it pairs perfectly with a Belgian Witbier, and of course, good friends. This post is brought to you by Pints and Plates.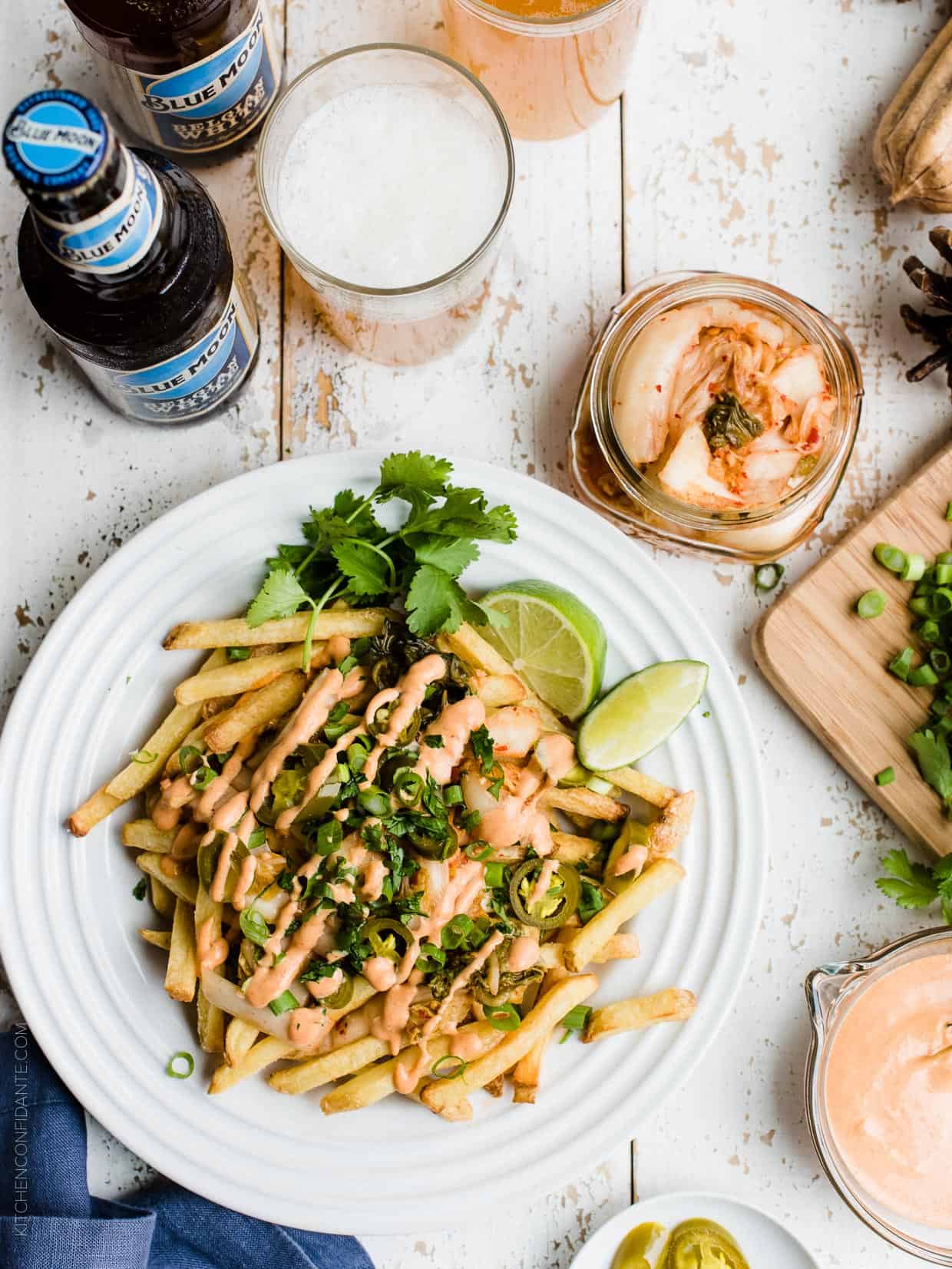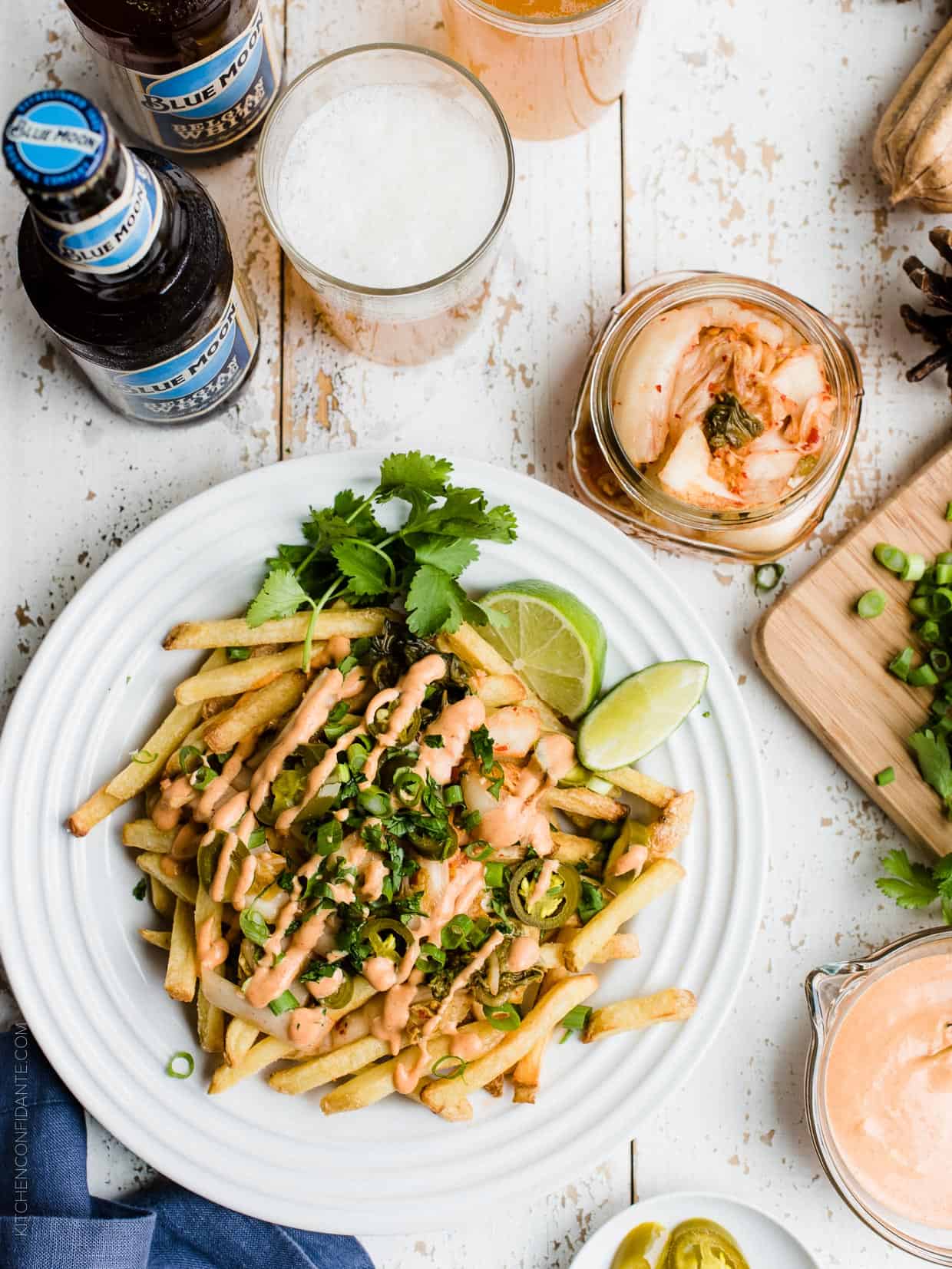 'Tis the season for getting together! With all the hubbub, from holiday parties to shopping for presents, while part of me loves all the hustle and bustle, the other part of me especially looks forward to cozy times with friends and family. There's nothing better than a casual night of staying in, with a warm fire in the fireplace, some fun games, and tasty bites to fend off the humbug, don't you agree?
And when it comes to bites, there's one thing I know that no one can resist: fries.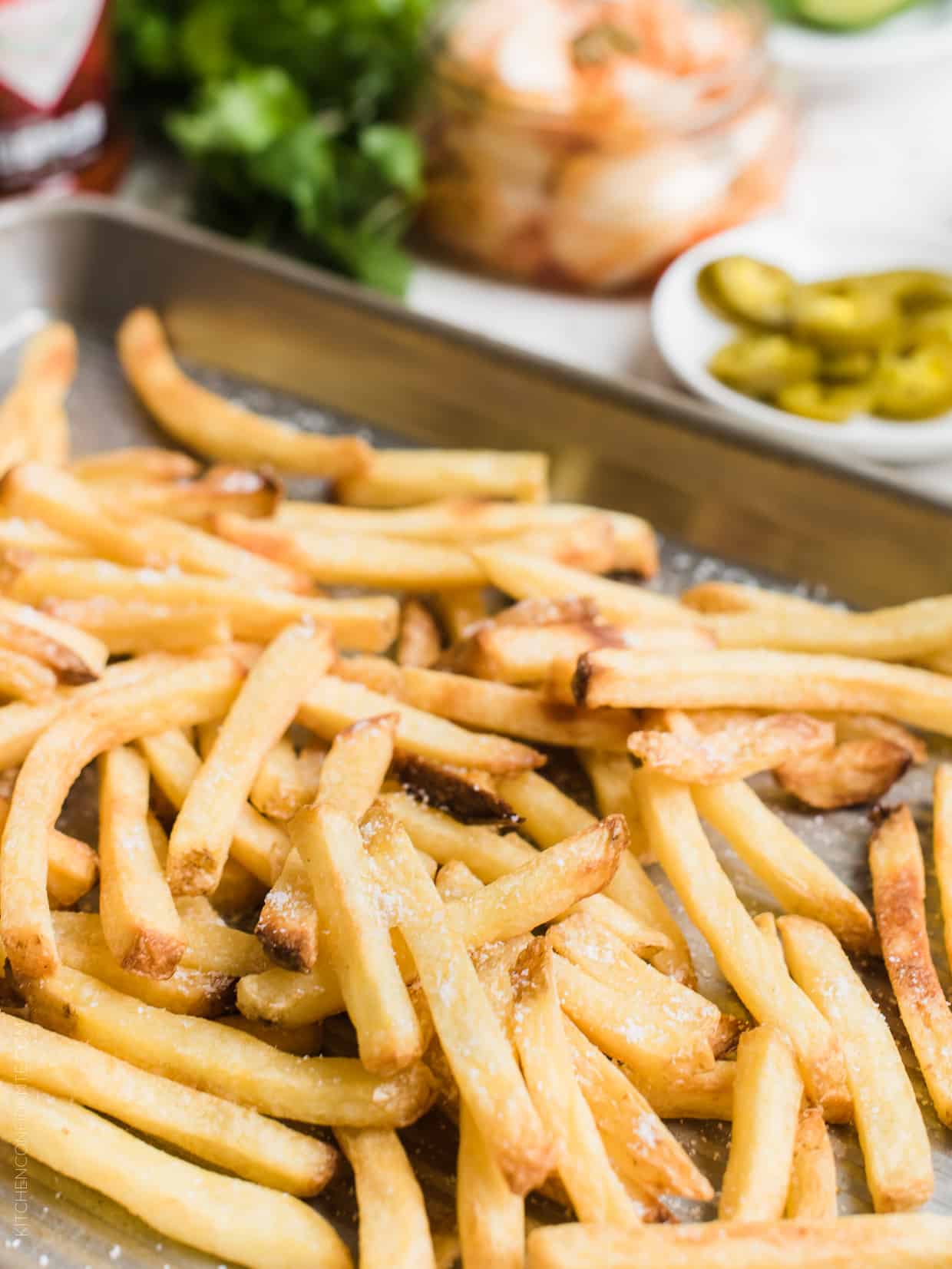 But not just any fries! 
Kimchi fries take French fries to the next level of deliciousness. Yes, it's possible.
We know fries, and I certainly know kimchi, but I when I saw fries and kimchi together as I was checking out Pints and Platesfor some recipe inspiration for our comfy get together, I knew I had to make them!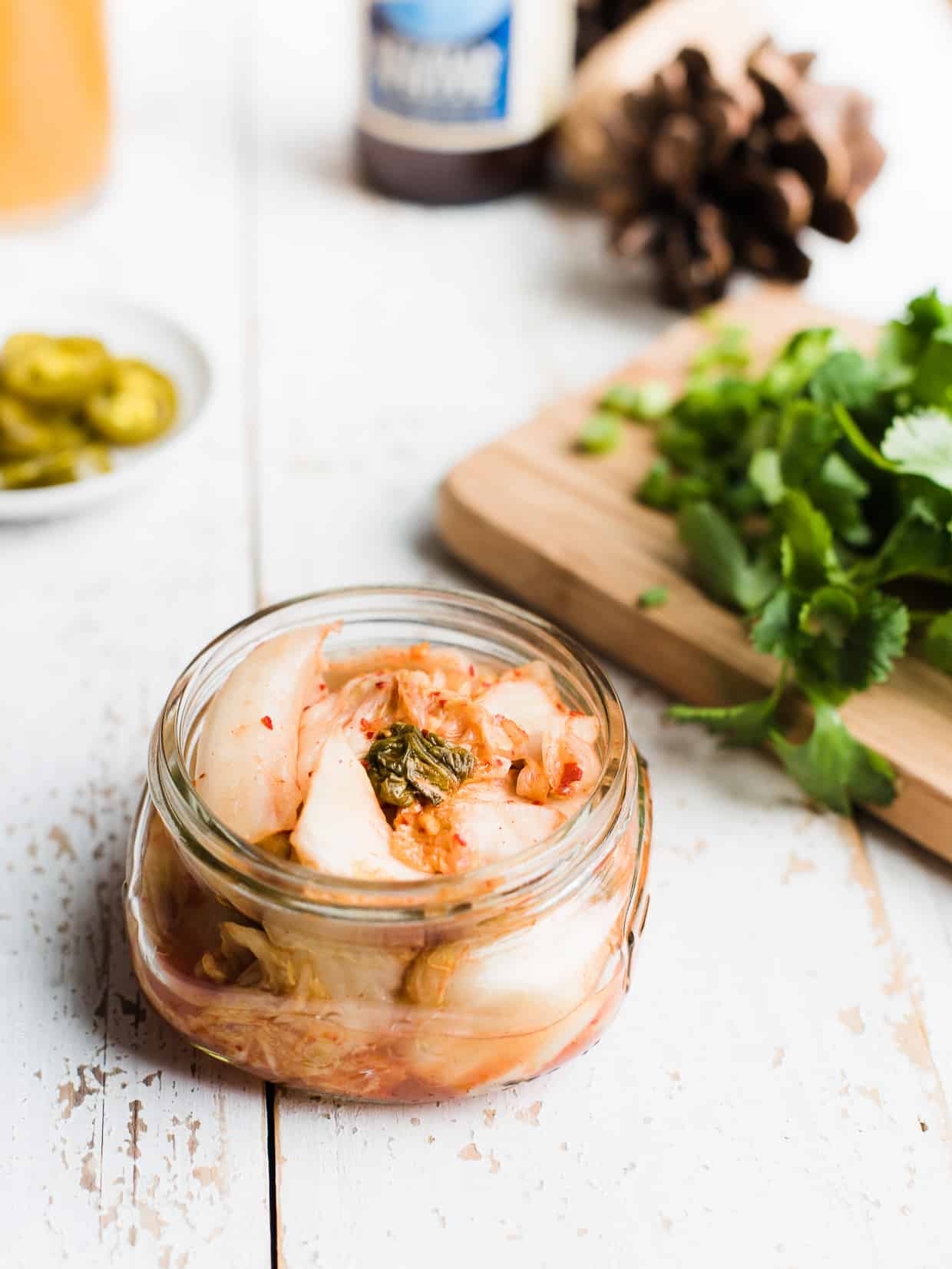 I love comfort food with a kick, and these fries totally delivered.
If you've never had kimchi, I like to describe it as the Korean spicy version of sauerkraut. It's got the sour tang I love, with a healthy dose of spice. Top crispy, salty fries with spicy pickled cabbage, pickled jalapenos, cilantro, green onions and a delicious Sriracha mayonnaise, and I guarantee that these fries will be a hit at your next get together, too. Wash the kimchi fries down with a delicious, Belgian Witbier like Blue Moon Belgian White, and they will disappear before your eyes.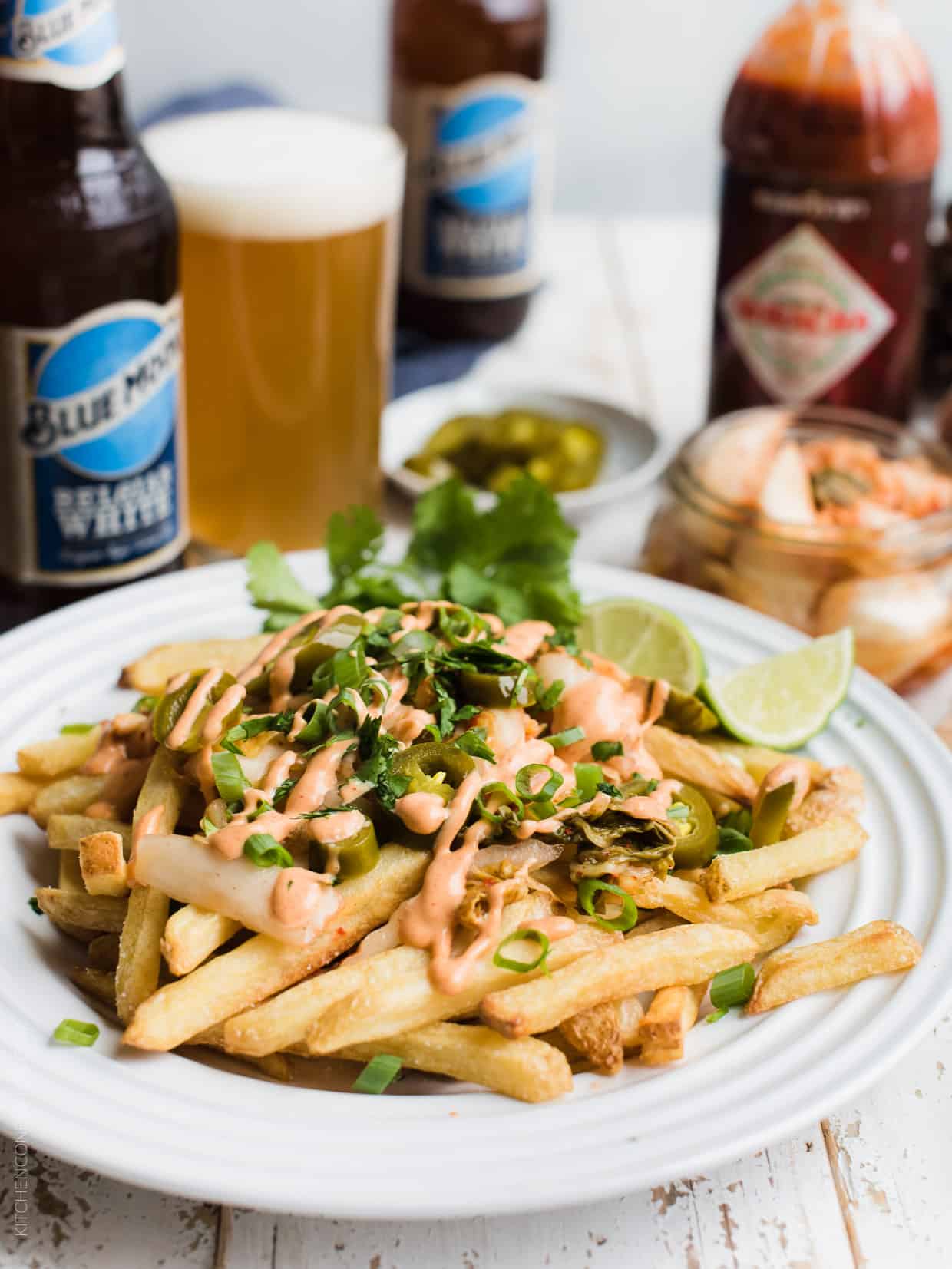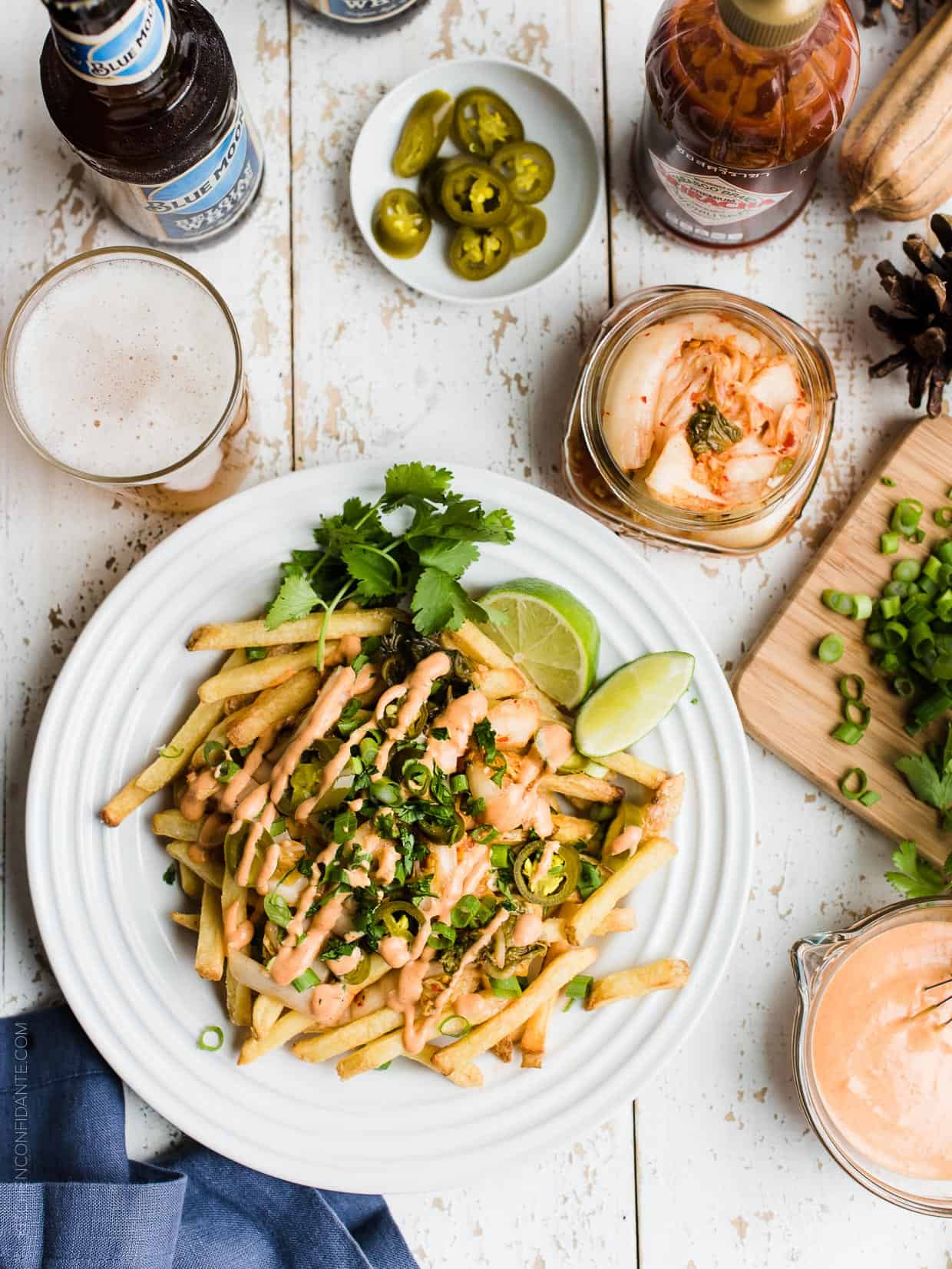 Will you be having friends over soon? I say ditch the fussy party planning and dig right into a plate of kimchi fries. I promise it will keep the holly jolly, even when you're feeling a little bit of the holiday blues.
If you're looking for more delicious recipes that have been expertly paired with a beer that complements its flavors, check out Pints and Plates for inspiration! Whether you're looking for recipes for a casual night in or a big party with friends, #pintsandplates has so many delicious recipes to try!
Get the recipe for Kimchi Fries on Pints and Plates.
Disclosure: This post is brought to you in partnership with Pints and Plates. Thank you for supporting brands that matter to me; sponsored posts such as this help behind the scenes at Kitchen Confidante. All opinions in this post are, as always, my own.