Mixed Berry Dutch Baby Pancake
Oh Wednesday. You're such a hard day of the week! I wake up yearning for the weekend, when alarms don't exist, and I can rise at my leisure. When mornings aren't rushed, and coffee can be sipped and savored, rather than scalding my remaining taste…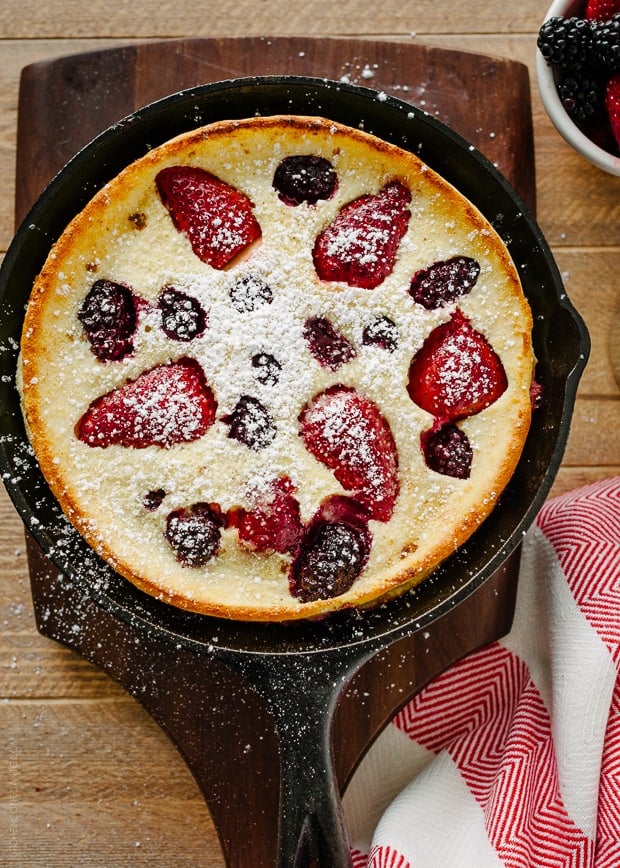 Mixed Berry Dutch Baby Pancake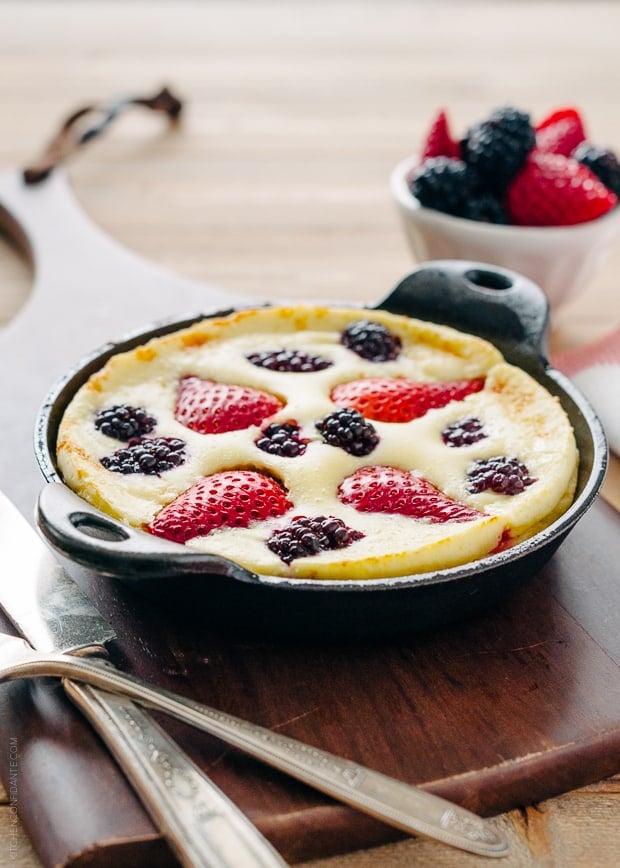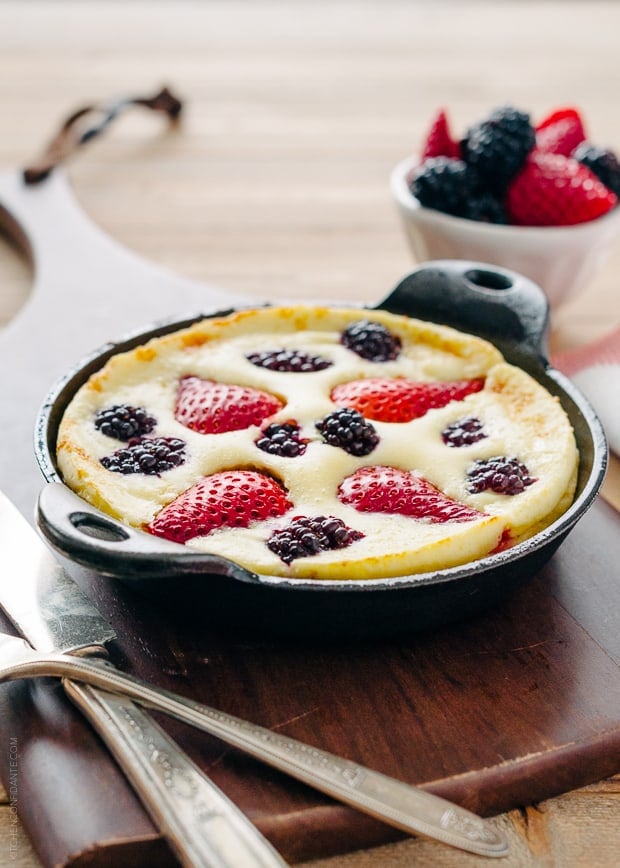 Oh Wednesday. You're such a hard day of the week! I wake up yearning for the weekend, when alarms don't exist, and I can rise at my leisure. When mornings aren't rushed, and coffee can be sipped and savored, rather than scalding my remaining taste buds. When there's more time for breakfast. And pancakes.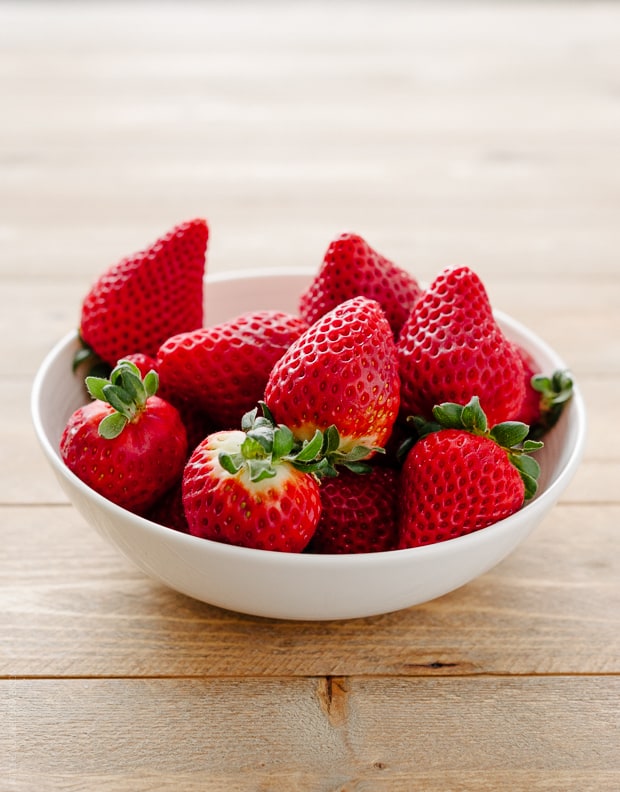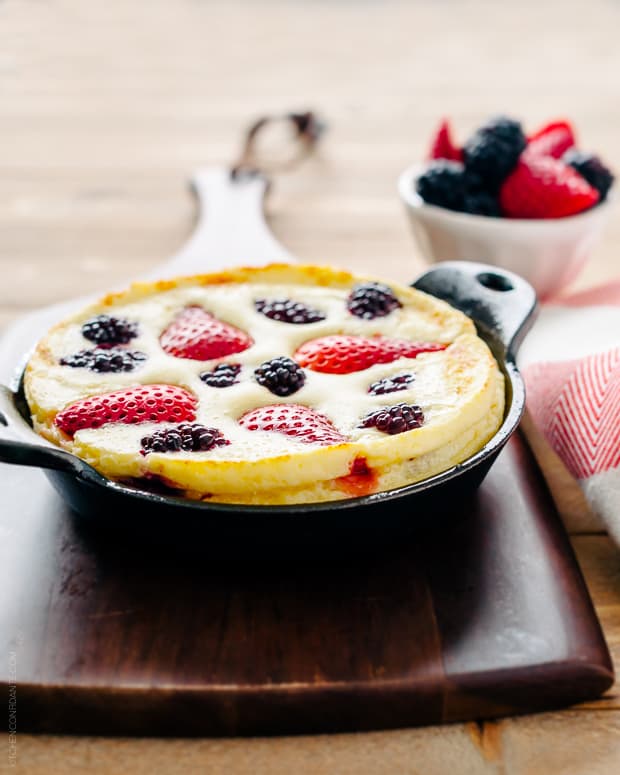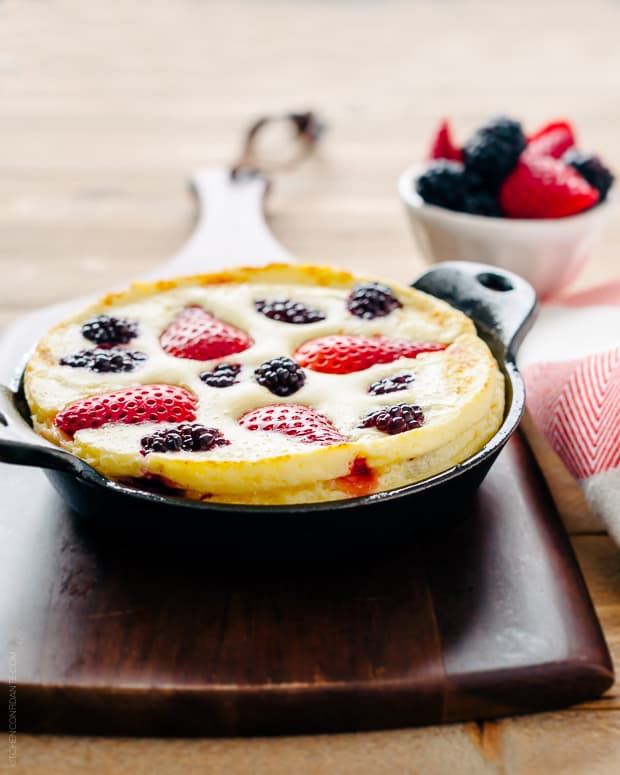 I hope you are well, my friends. I've been away, you may have noticed. The last week and a half have been filled with getting ready for and traveling back to New York to see my family and celebrate my brother's wedding. I allowed myself some time to recharge and to be fully present for them, to wander the rainy streets of New York, to introduce my children to the city of my childhood. If you follow me on Instagram, you saw a glimpse of it all. And since I've returned, I have been back to work so quickly, I haven't even had a chance to download my pictures! Perhaps this weekend I'll get to them, as I slice into some fluffy pancakes.
Fresh pancakes are reserved for weekends at my house, and while there's nothing like flipping a tall stack, I've also been loving this Mixed Berry Dutch Pancake. It leaves the flipping to the oven, leaving me more time to relax with my cup of coffee. It rises to lofty heights as it bakes, and part of the fun is racing it to the table before it slowly deflates as you sprinkle the powdered sugar on top. I hope you are hanging in there this Wednesday, because this Dutch baby is worth looking forward to…Saturday is nearly here.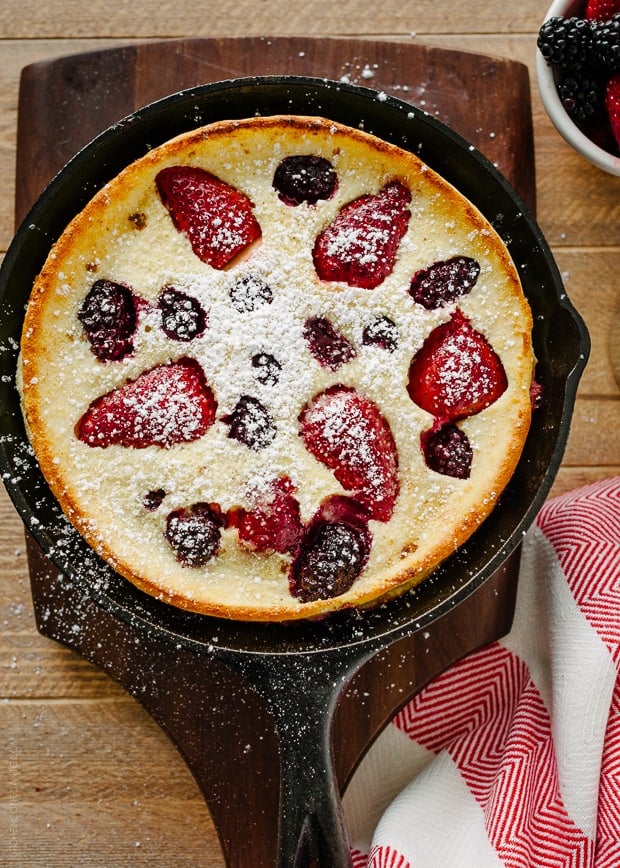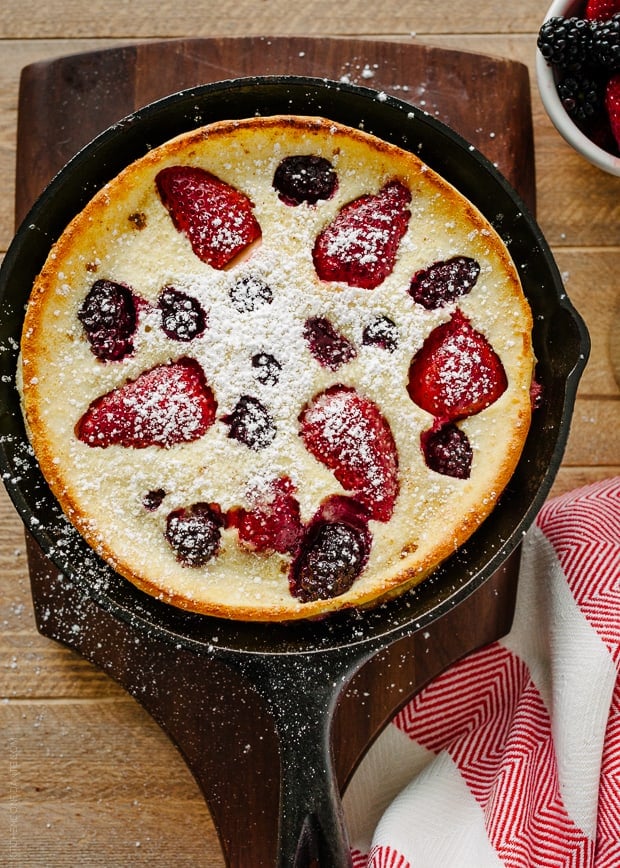 Please join me and find the recipe for Mixed Berry Dutch Baby Pancake on Wayfair.com!