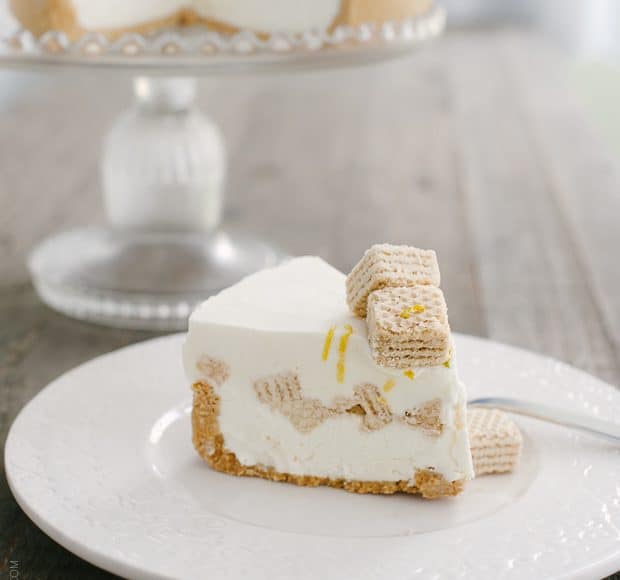 Simple Sundays | No-Churn Cheesecake Ice Cream Cake
No-Churn Cheesecake Ice Cream Cake is made with homemade no-churn ice cream – this simple icebox cake is perfect for summer celebrations! We turned right and the highway faded behind us in the distance, the mess of bumper to bumper cars painfully rolling at a…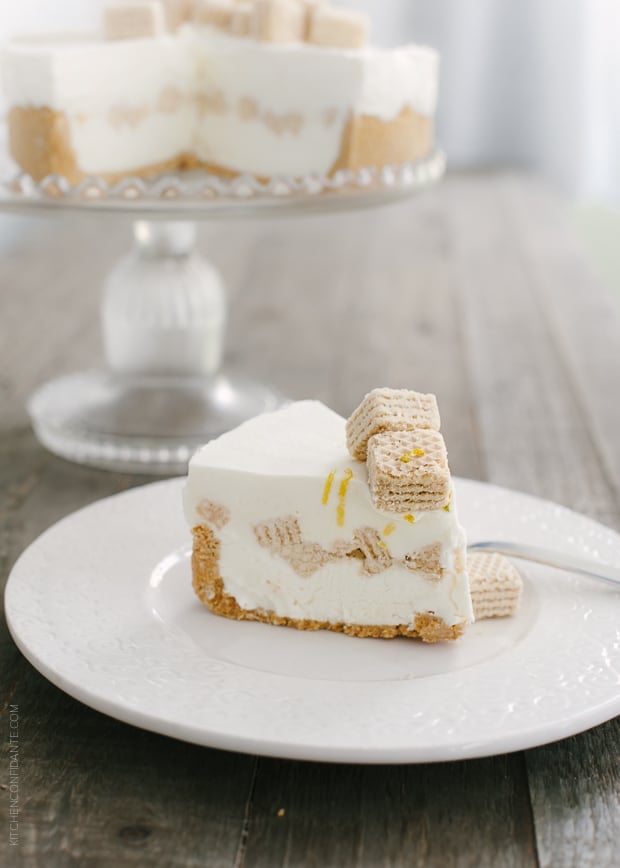 Simple Sundays | No-Churn Cheesecake Ice Cream Cake
No-Churn Cheesecake Ice Cream Cake is made with homemade no-churn ice cream – this simple icebox cake is perfect for summer celebrations!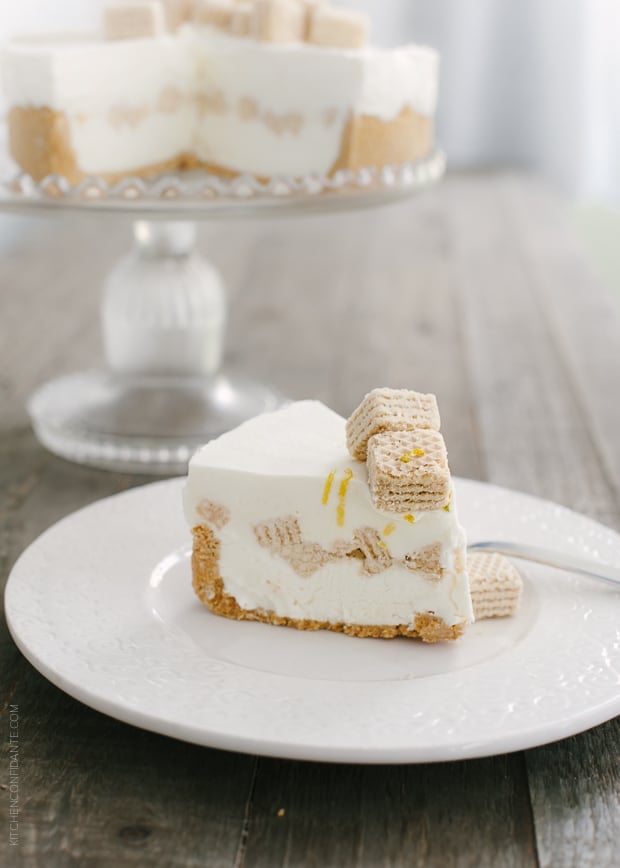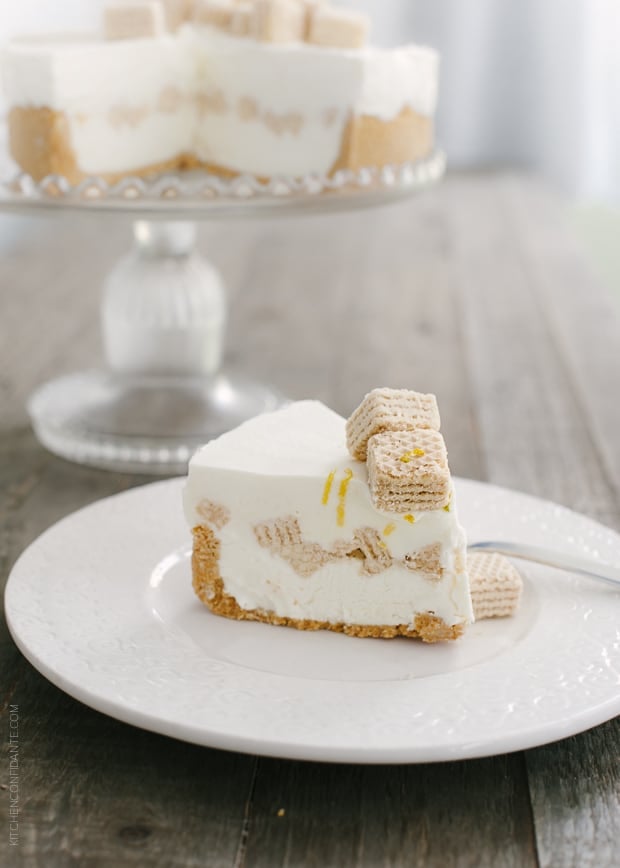 We turned right and the highway faded behind us in the distance, the mess of bumper to bumper cars painfully rolling at a snail's pace. Ahead of us were roads we had never traveled, but they were wide open, leading us into the hills we never seem to have time to explore, twisting and turning. Around each bend there was something new to discover: old dilapidated barns, a faded dairy truck, sleepy cows and their wobbly calves, and various shades of gold in the parched summer hills.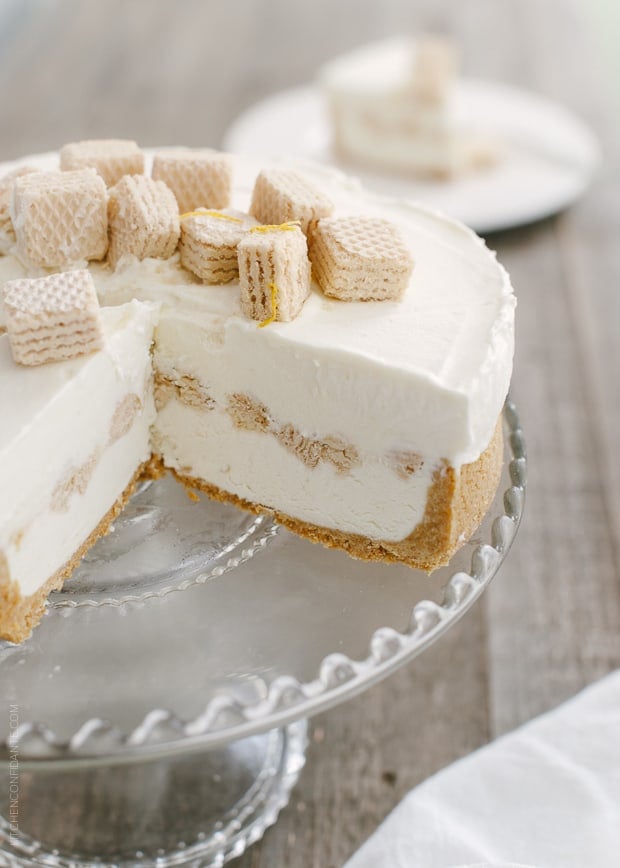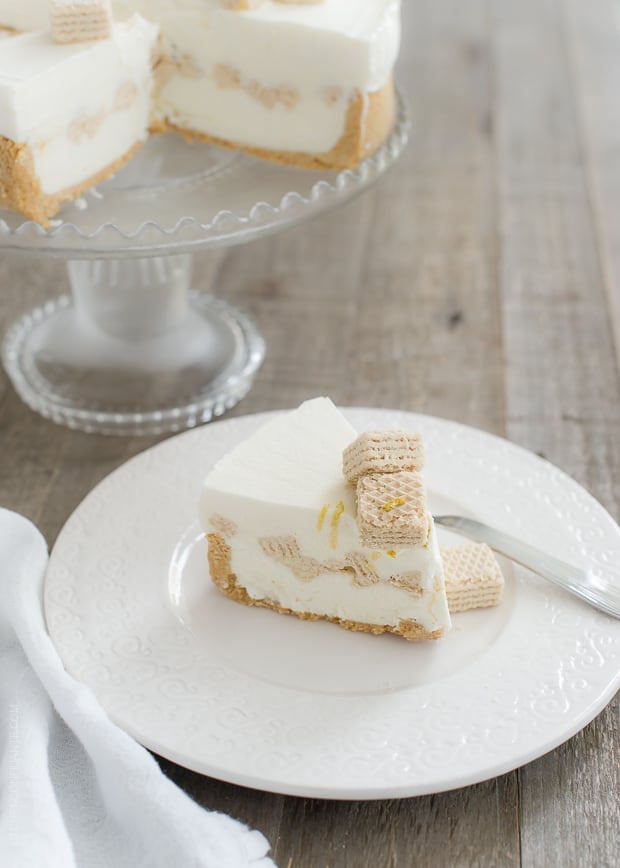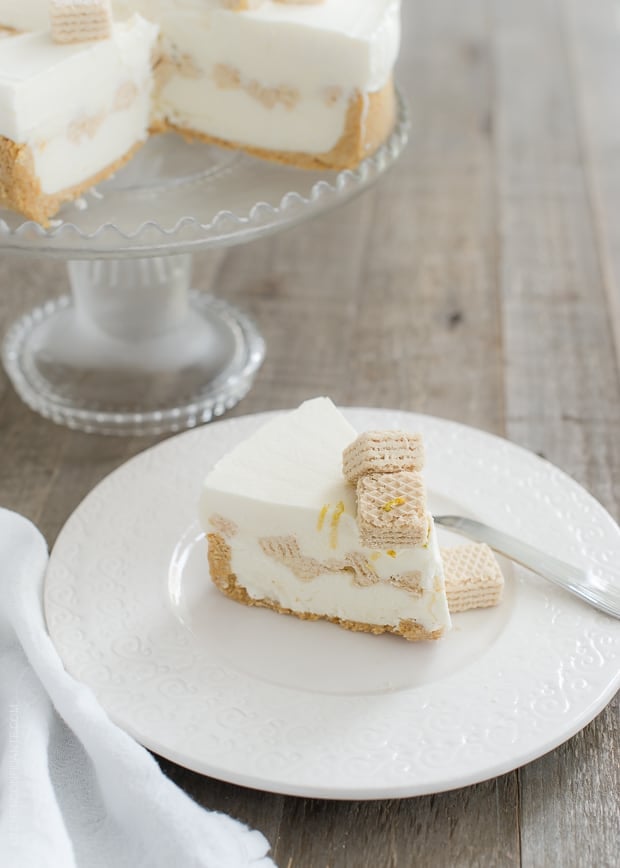 It reminded me that there is no singular road in life, and how we need to get off the highway once in a while to delight in the twists and turns. We need to take those moments away from the mess, and it can be as simple as peaceful mediation, a walk in the evening, or taking the road less traveled. It may or may not be a short cut, but it will bring joy.
Short cuts have its place, but when it comes to making something decadent, especially in the summer, I'm happy to take it. Stirring a custard and churning a batch of ice cream may be calming and even cathartic, but I won't shy away from skipping a few steps if the end result is still delicious. This No-Churn Cheesecake Ice Cream Cake is made for summer days – at its heart, it's an easy icebox cake – making no-churn ice cream is faster than waiting for store bought pints of ice cream to soften, and layered between are lemon wafer cookies, all of it sitting on a graham cracker crust. Letting the freezer do the work means more time to take the scenic route, and each bite brings a little bit of joy.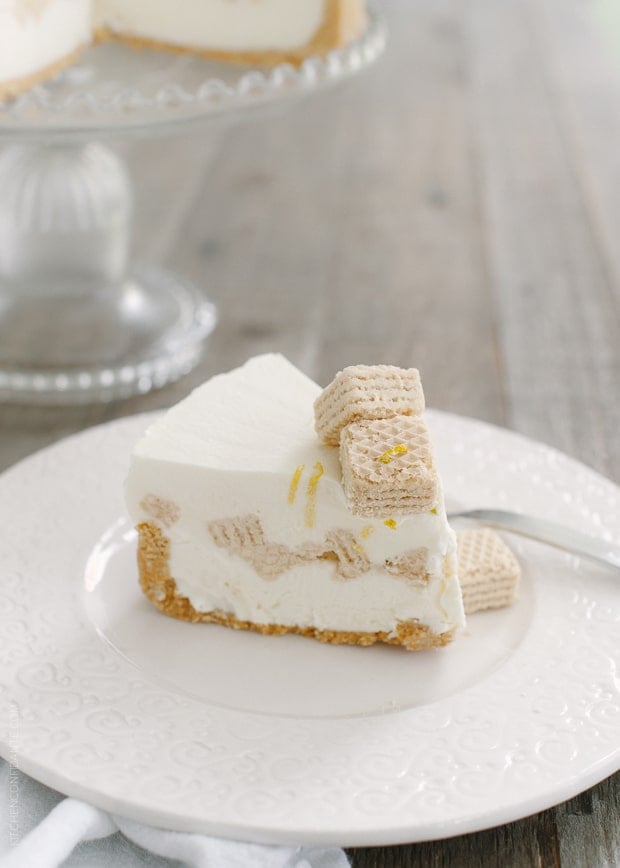 No-Churn Cheesecake Ice Cream Cake
This simple icebox cake is perfect for summer celebrations!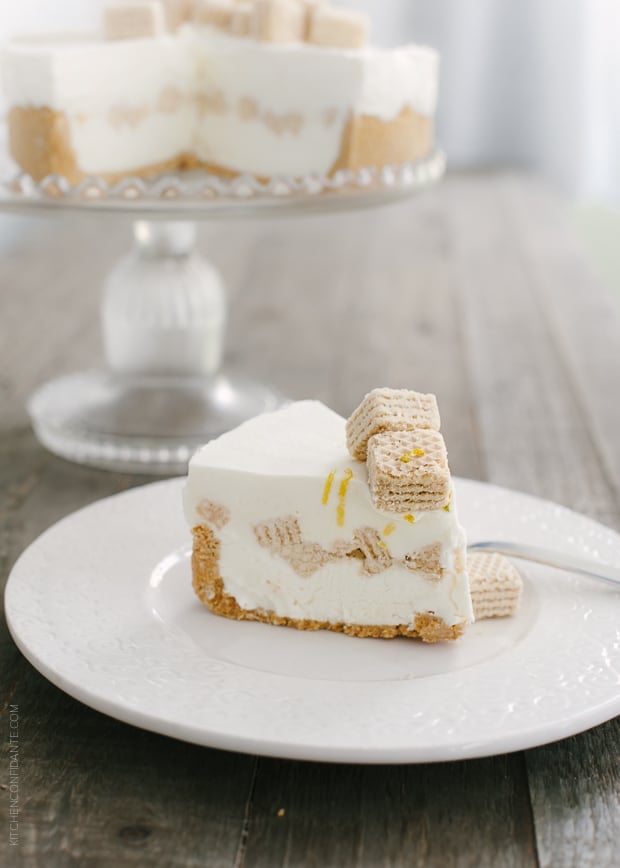 Print Recipe
Ingredients
3 1/2 cups bite sized lemon wafer cookies, divided
1 cup graham cracker crumbs
5 tablespoons butter, melted
8 oz cream cheese or mascarpone cheese, softened to room temperature
14 oz condensed milk
1/2 teaspoon lemon zest
1/2 teaspoon vanilla
2 cups (1 pint) heavy cream
Instructions
Lightly butter a springform pan. If you wish, line with parchment paper.
Crush 1 cup (2 oz) lemon wafer cookies finely, using a food processor or by placing the cookies in a resealable bag and pounding with a rolling pin. Stir in the graham cracker crumbs and the melted butter, then press into the bottom and up the sides of the prepared springform pan. Place in the freezer for 15 minutes.
Roughly crush 1 1/2 cups of the remaining cookies and set aside.
In a large bowl, whisk together the cream/mascarpone cheese and condensed milk until smooth. If you have a handheld mixer, using this would be ideal. Mix in the lemon zest and vanilla.
In the bowl of a stand mixer with the whisk attachment, beat the heavy cream at high speed until it has soft peaks. Take 1 cup of the whipped cream and stir it into the cream cheese mixture. Fold the remaining whipped cream into the cream cheese mixture until blended. Spread half of the cream and spread evenly into the chilled crust. Sprinkle the crushed cookies. Spread remaining quart of ice cream and spread evenly into the pan. Cover lightly with plastic wrap and freeze for at least 8 hours, or ideally, overnight. The flavor becomes more pronounced if you let it freeze overnight.
Remove from freezer 5 minutes before serving. Run a hot knife along the edges and release from springform pan. Transfer to a serving dish and top with remaining lemon wafer cookies. Enjoy!