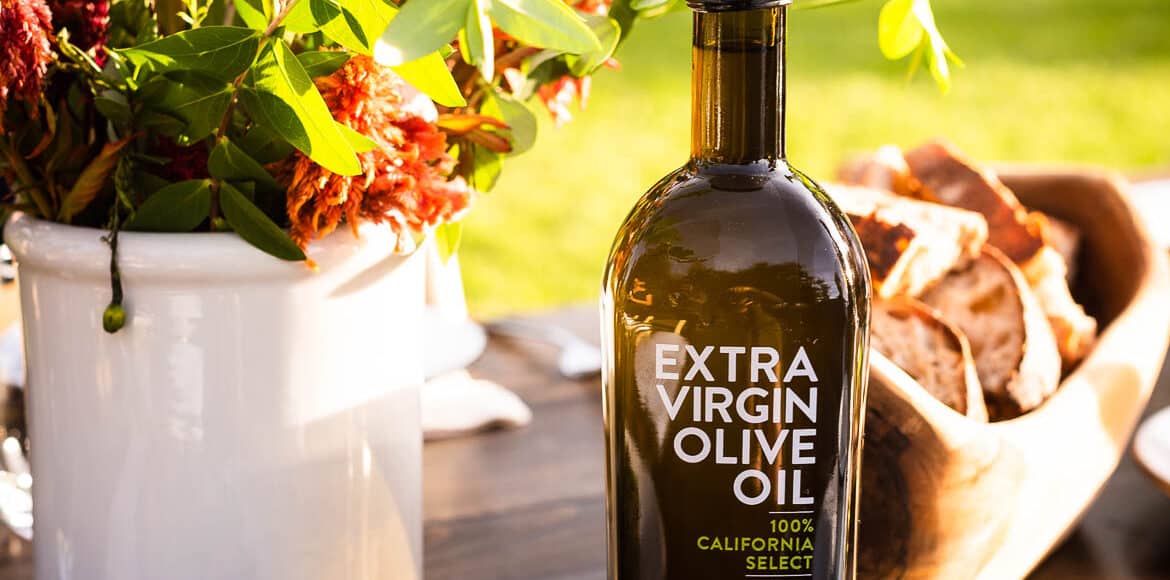 Olive Oil for Cooking: Olive Oil 101
Join me as I explore olive oil production in California! Learn what makes good olive oil, how it is grown, harvested, processed, and how to cook with it! Plus, a recipe for Halibut Aguachile.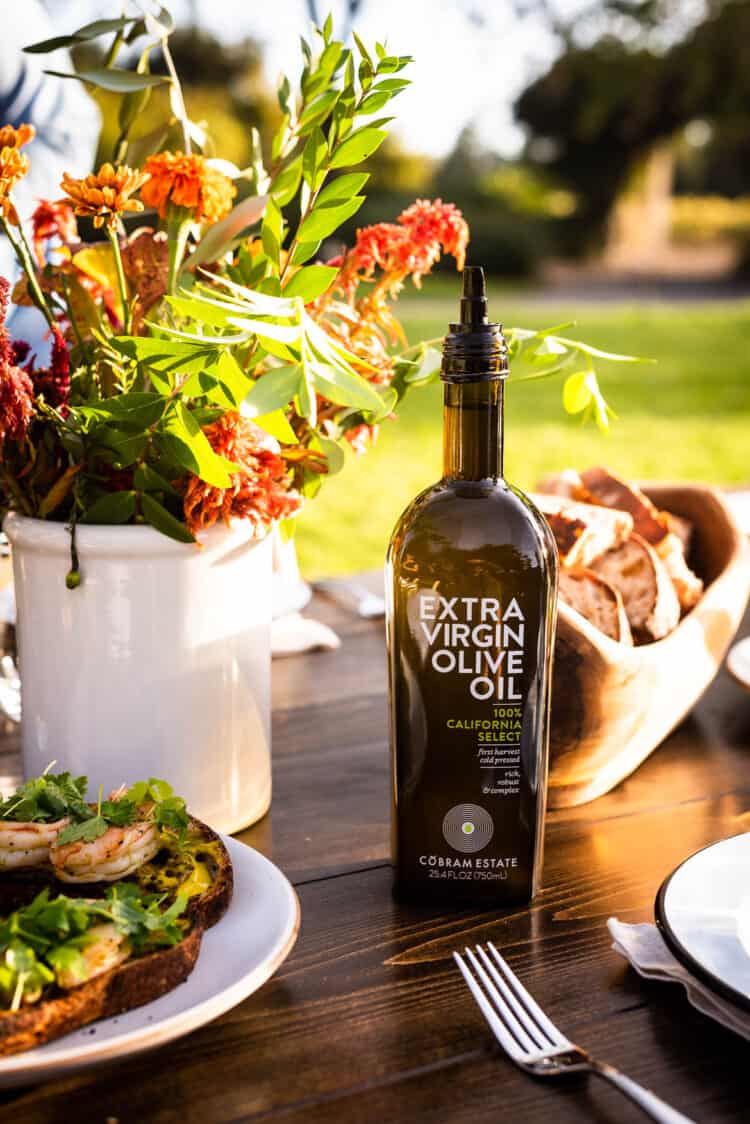 Olive Oil for Cooking: Olive Oil 101
Join me as I explore olive oil production in California! Learn what makes good olive oil, how it is grown, harvested, and processed, plus cooking with olive oil! This post is brought to you by Cobram Estate.

OLIVE OIL IN CALIFORNIA
There was a time when the mention of olive oil conjured up romantic images of groves in Old World Europe. I imagined they looked like the centuries old olive groves I saw when I traveled to Israel, but with perhaps the modernity of the groves I visited in central California.
I know that olives thrive here in California; I've visited groves before and even nurture a couple of olive trees in our yard, but if I were to be honest with you, I didn't really have a steady grasp on olive oil production in California, let alone in the United States.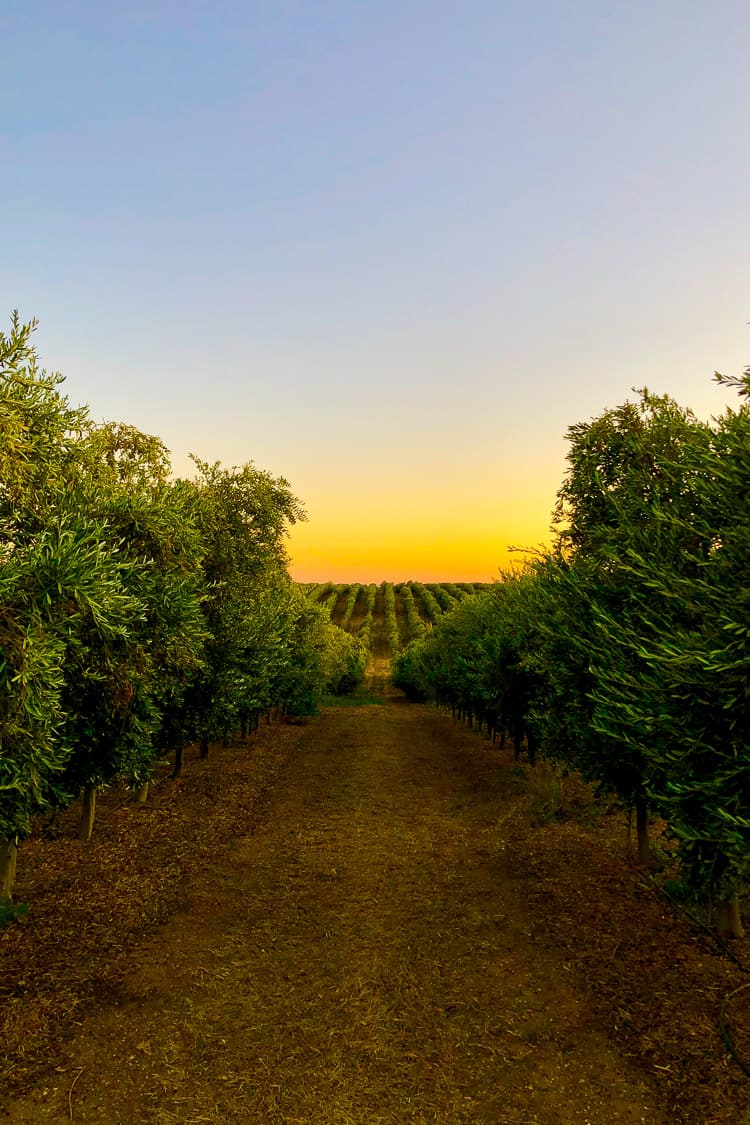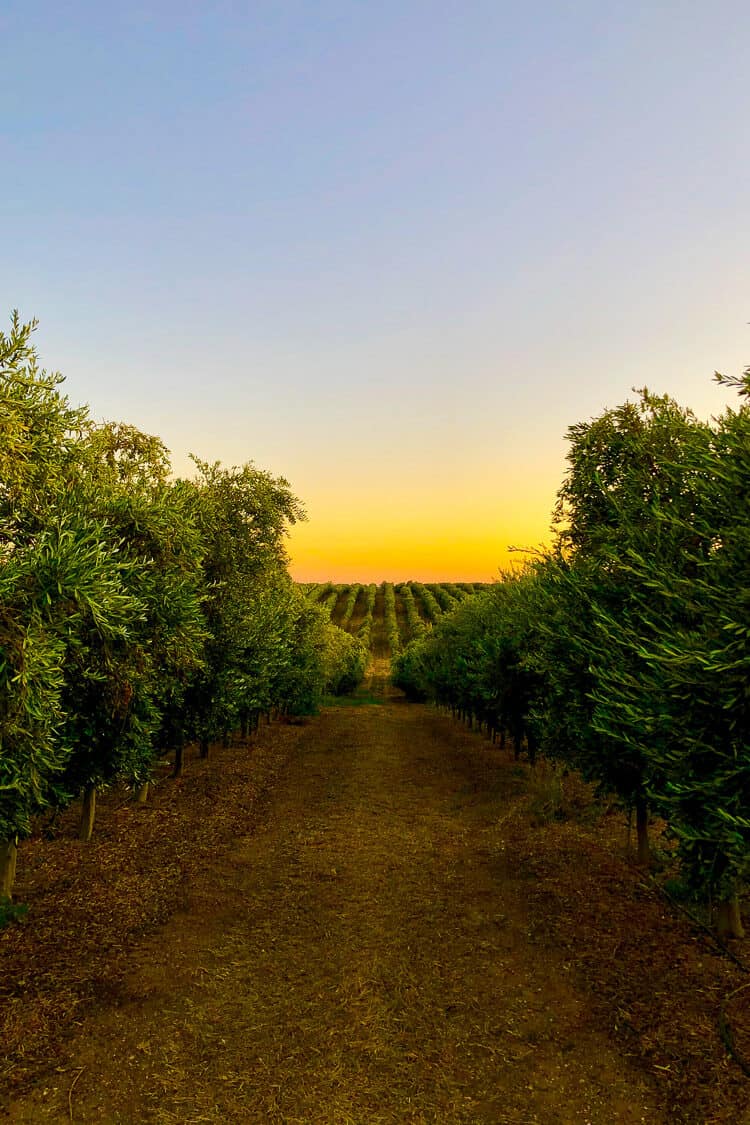 Little did I know that just an hour and a half away, in Woodland, California, the largest olive oil groves in the U.S. are producing exquisite extra virgin olive oil. I had the joy of joining my friends at Cobram Estate for their 2019 Harvest Tour, where I immersed myself in the world of olive oil and learned not only how olive oil is produced and what to look for when tasting olive oil, but also how to cook with it and the incredible health benefits extra virgin olive oil has to offer.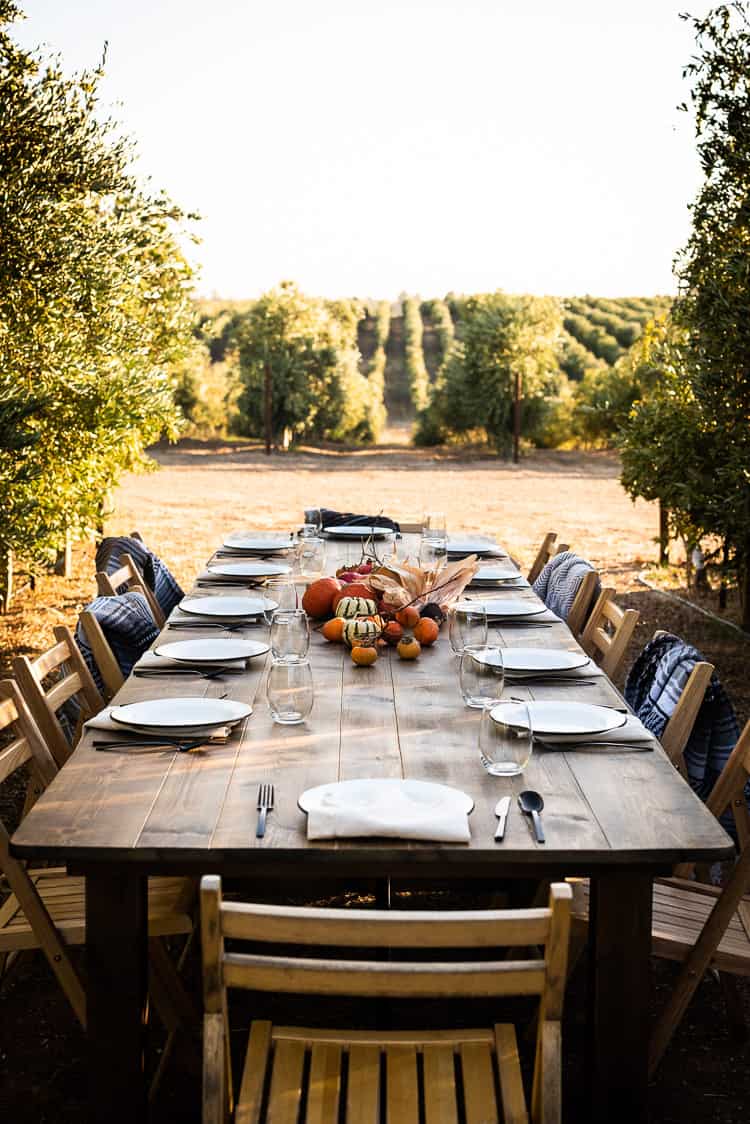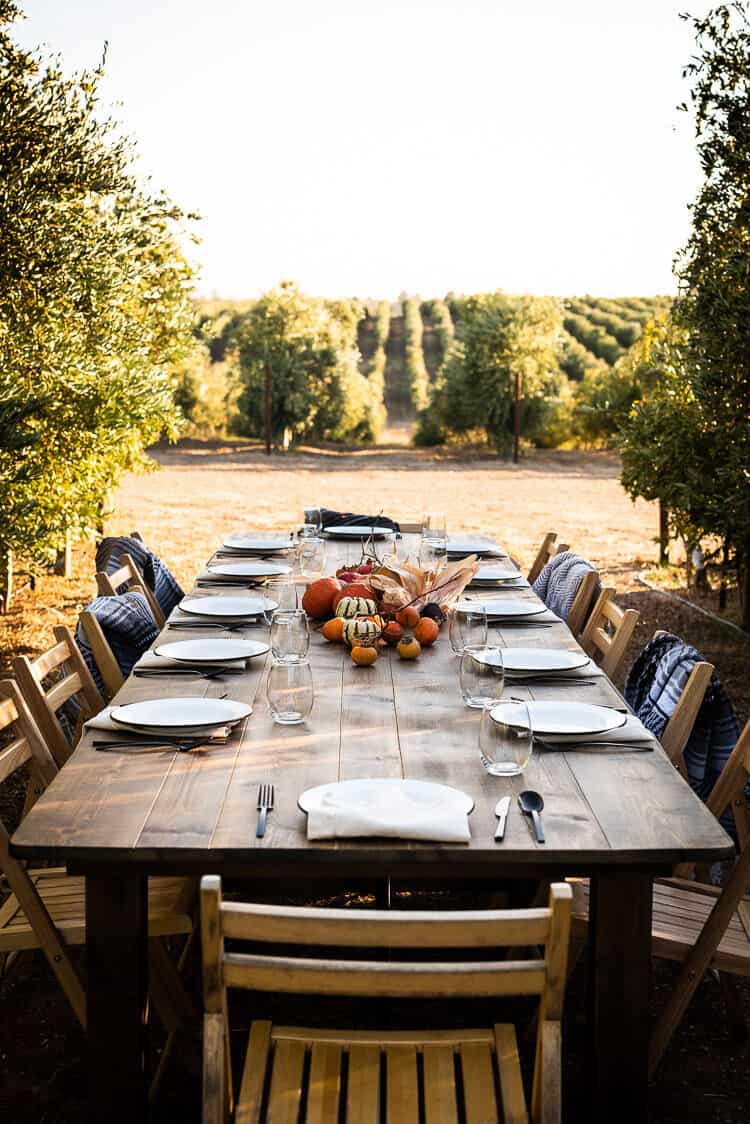 COBRAM ESTATE HARVEST TOUR
October is the heart of harvest season for olive oil and the busiest time of the year for everyone at Cobram Estate. It's all hands on deck, with harvest taking place 24 hours a day, 7 days a week. What we don't realize is a world of work already went into every single olive that is plucked from its branches, long before harvest.
Cobram Estate was founded by two Australian farmers, who sought to produce the world's best olive oil in the New World olive oil industry — they began their endeavor in Australia and found that conditions were ripe to produce exquisite olive oil right here in Northern California. With the two similar climates and their mirror-image seasons, they can produce olive oil year-round. The dual-hemisphere harvests also mean that Cobram Estate Extra Virgin Olive Oil is the freshest olive oil year-round!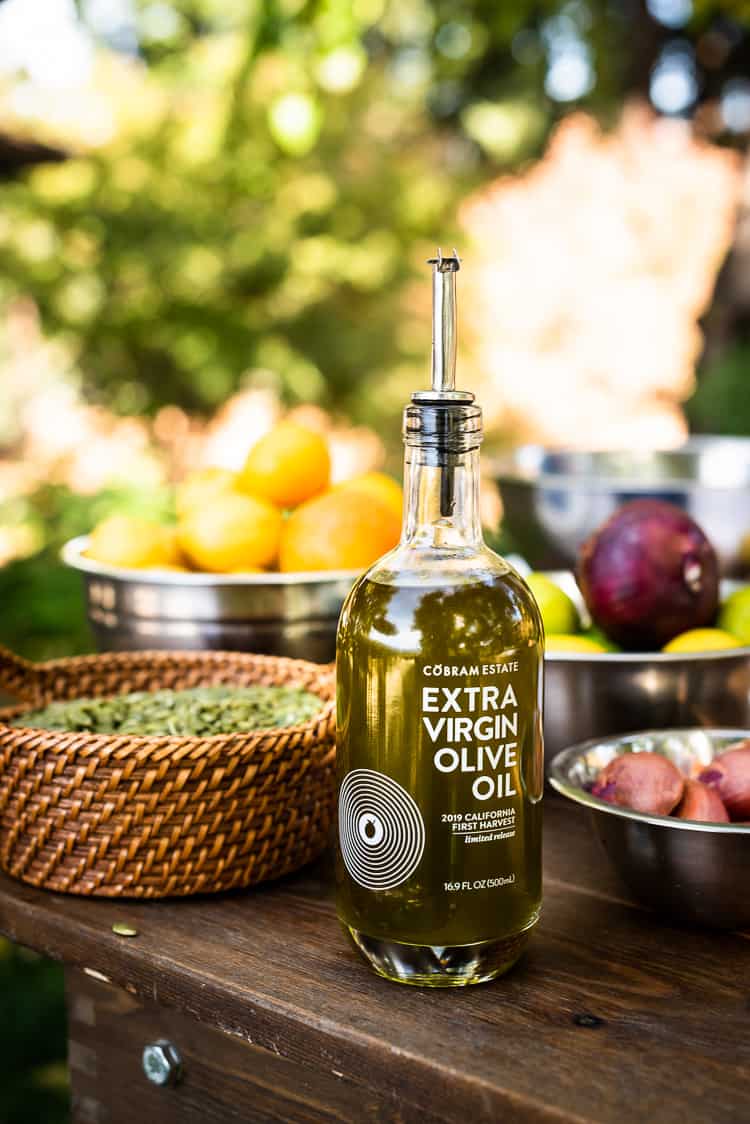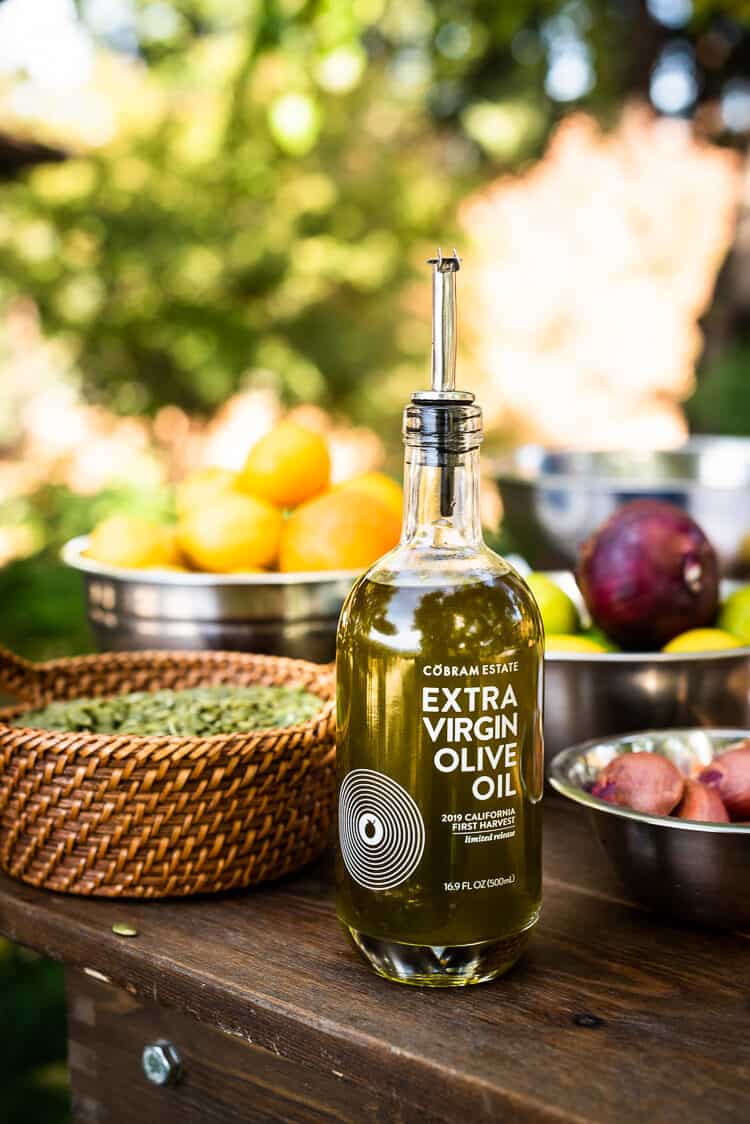 But it's not just a matter of growing the olives. Cobram Estate takes a tree to table vertical approach, which means that they can control every aspect of olive oil production, from its start as a seedling, to grove operations and harvest, processing and storage, testing the oil in their lab, to bottling and branding. Without any intermediaries, they can preserve cost and provide consumers like us exceptional, yet affordable extra virgin olive oil.
I spent a few days with Cobram Estate to experience harvest in the olive groves, learn how olive oil is made in their facilities minutes away, appreciate how to taste olive oil and their benefits, and cook alongside chefs and fellow food lovers with olive oil that just hours earlier was on the tree!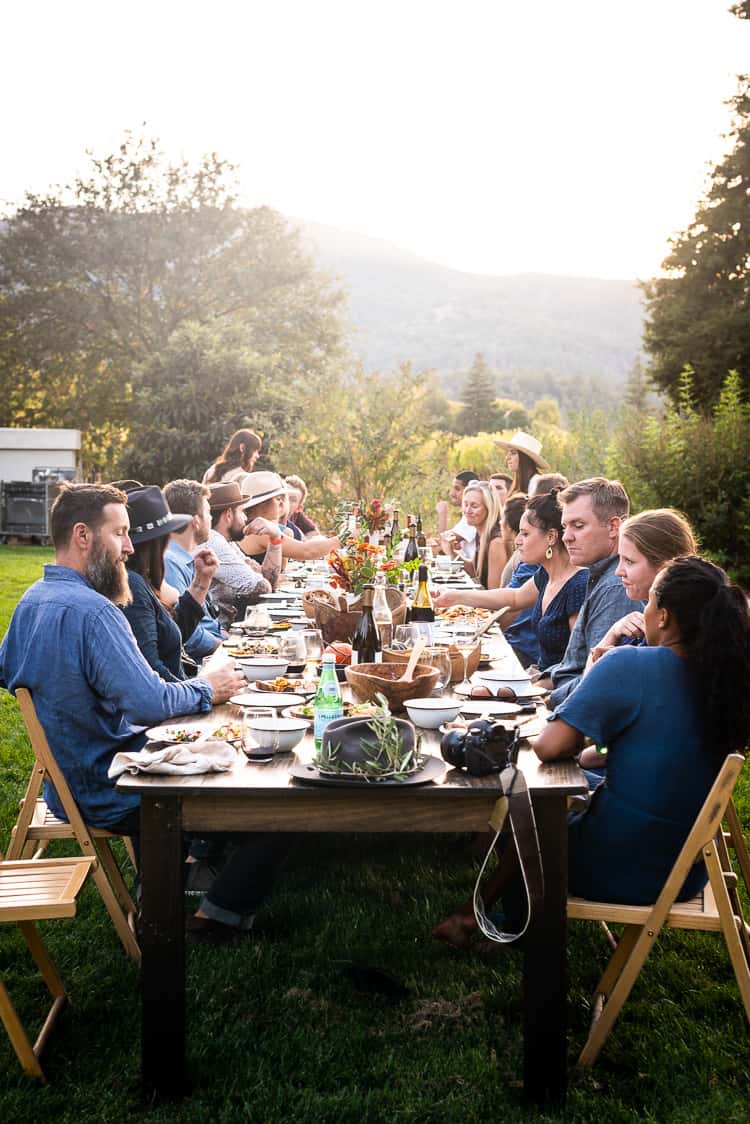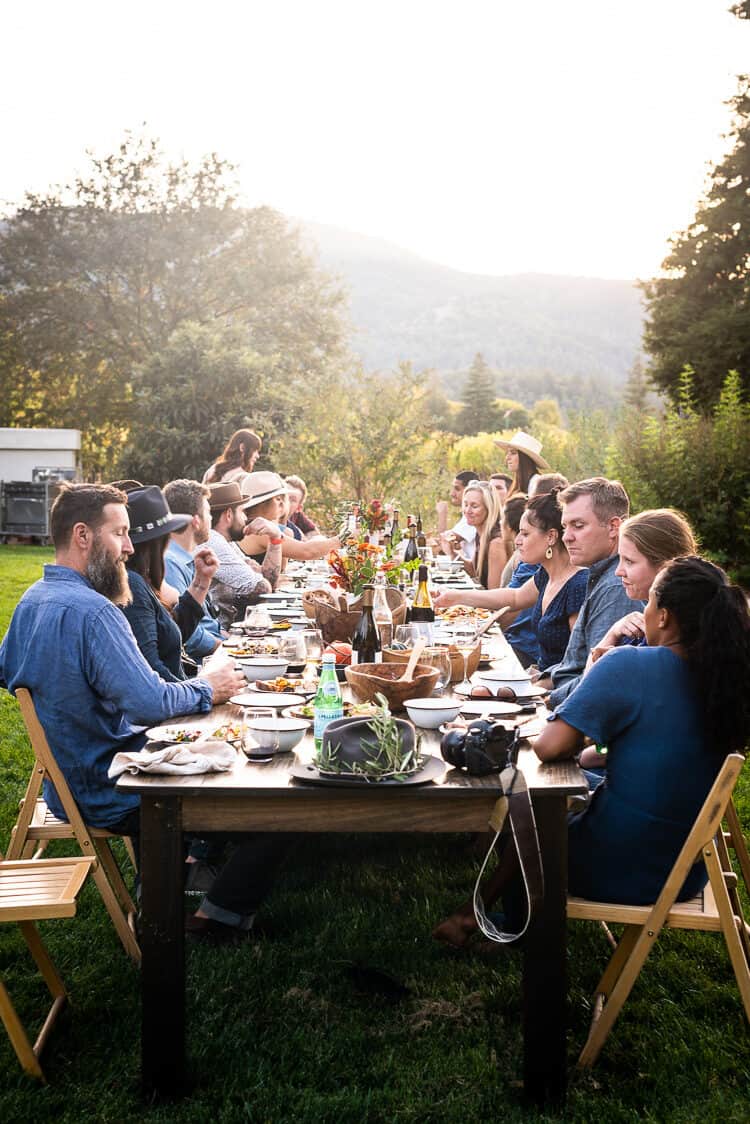 HOW IS OLIVE OIL MADE?
To understand how olive oil is made, let's start with the harvest. The key to excellent olive oil is in the quality and freshness of the fruit. The olives are picked from the tree at an incredibly rapid rate where the harvester shakes and collects the olives at a rate of 1 tree in 30 seconds. From the groves, the olives are brought straight to Cobram Estate headquarters just 15 minutes away, where the olives are sorted and separated from the leaves and branches, crushed, blended, and bottled. Just imagine, olive oil can go from tree to bottle in just 4-6 hours!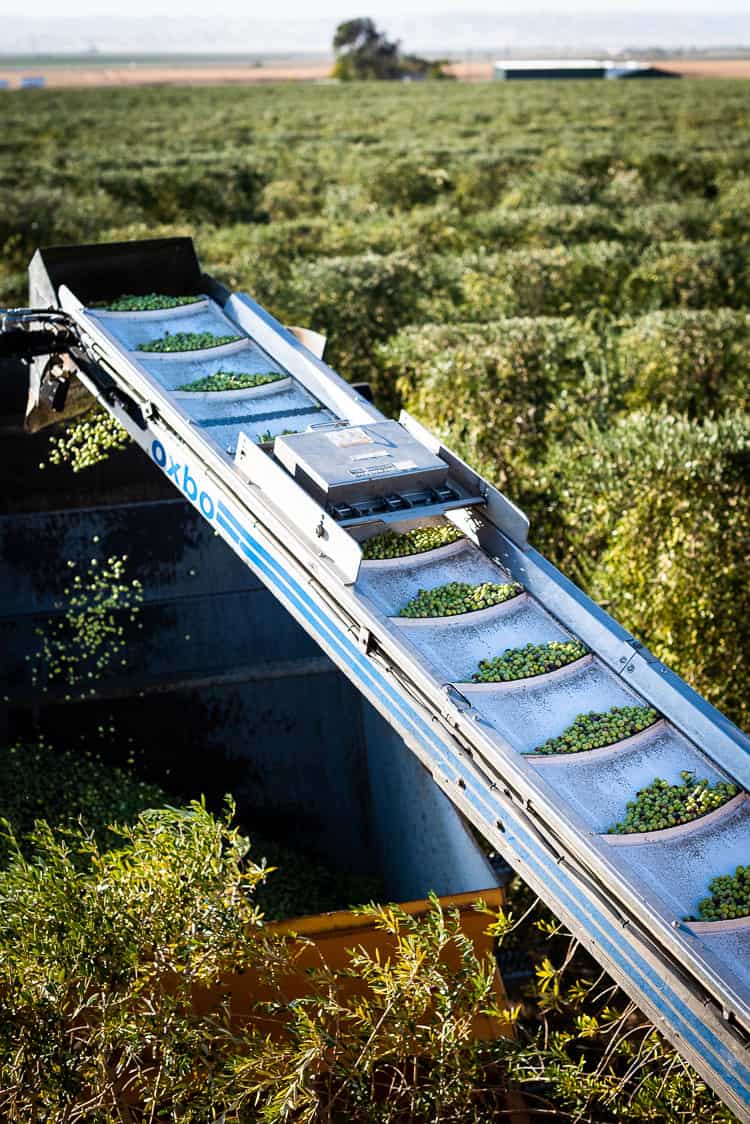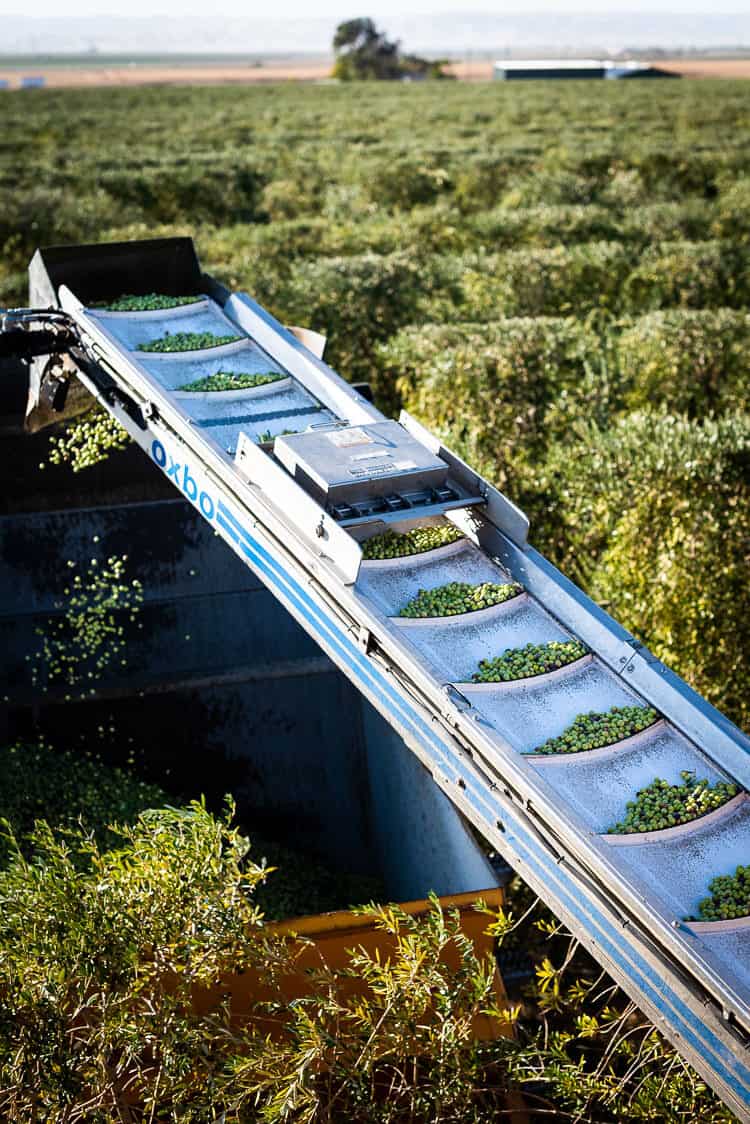 The color of the olive oil is determined by the maturity of the olives, which also effects acidity and flavor. Cobram Estate presses a First Harvest Extra Virgin Olive Oil which is particularly delicious — this limited production, small-batch olive oil is especially prized because the smaller amounts of oil in the young fruit interact with more flesh, producing a more flavorful extra virgin olive oil.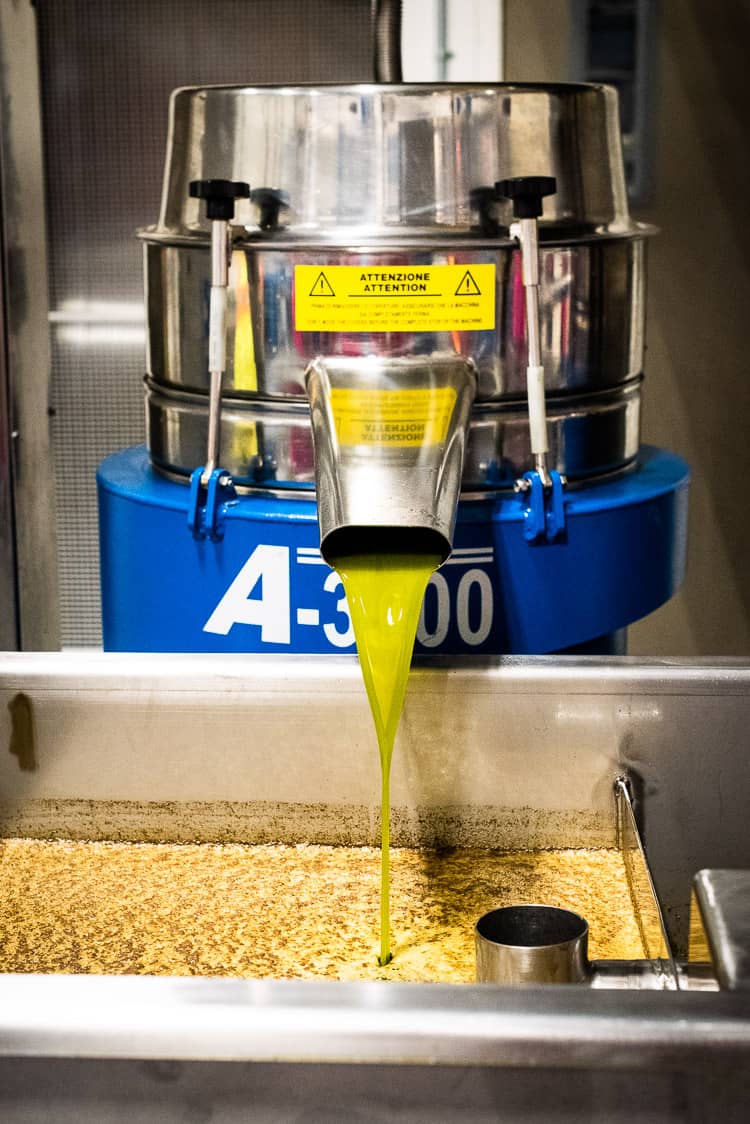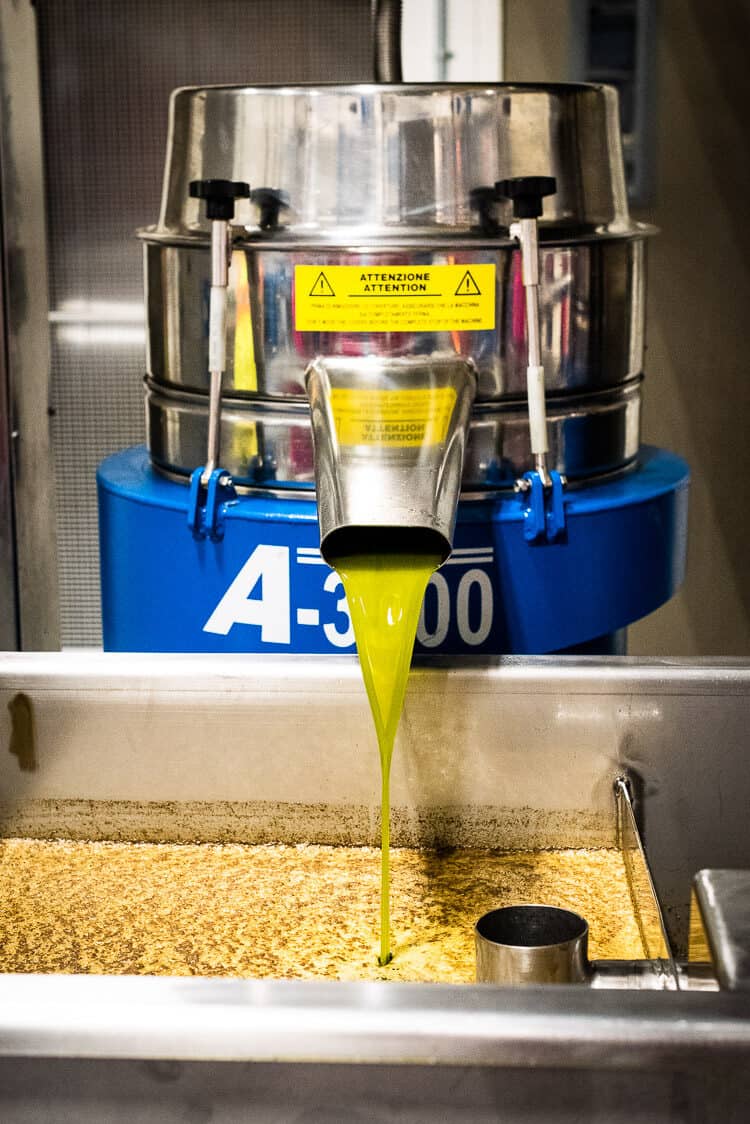 WHAT IS IN OLIVE OIL?
Extra virgin olive oil is full of polyphenols, the flavor-packed antioxidants that help fight inflammation, aging, and weight gain. Heart-healthy and packed with good fat, it also contains vitamins E and K. These qualities are most pronounced in extra virgin olive oil, and I have learned that it really is critical to understand the difference between extra virgin olive oil and other olive oils that you may find on the market.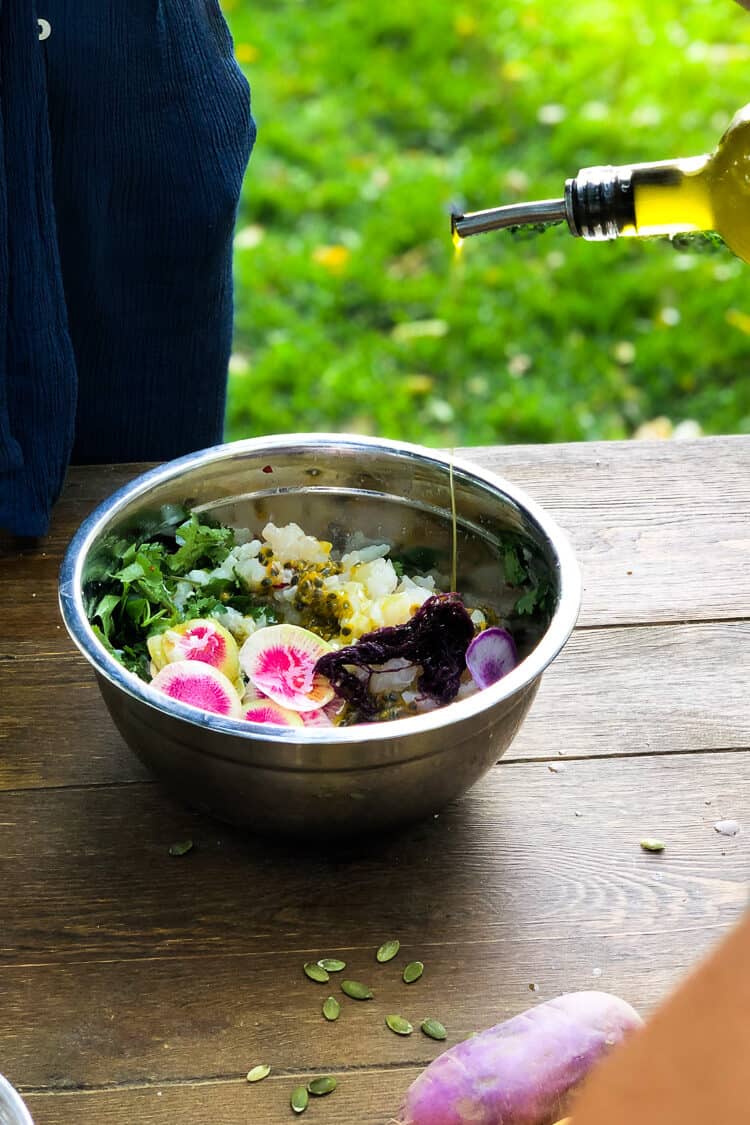 WHAT'S THE DIFFERENCE BETWEEN EXTRA VIRGIN OLIVE OIL AND REGULAR OLIVE OIL?
There are several kinds of olive oil:
Extra virgin– With less than .8% acidity and no defects, this is the highest quality olive oil you can purchase and has the most health attributes from antioxidants.
Virgin – Less than 2% acidity and slight defects, this is a lower grade of extra virgin olive oil
Refined (Lampante) – often marketed as "pure" or "light" refined olive oil has the highest level of acidity and is lampante oil that normally is unfit for human consumption, but has been processed via mechanical refinery, removing the antioxidants from the oil. It may have a little EVOO or virgin olive oil mixed in. Unfortunately, the majority of olive oils, as well as other oils, are refined, so when you see "light" on the bottle, that doesn't mean the oil is necessarily healthy, just light in color and flavor.
Lastly, there is pomace oil, which is essentially oil that has been produced from the leftover pulp that was already pressed from EVOO. This is the poorest quality oil with the least amount of flavor or health benefits.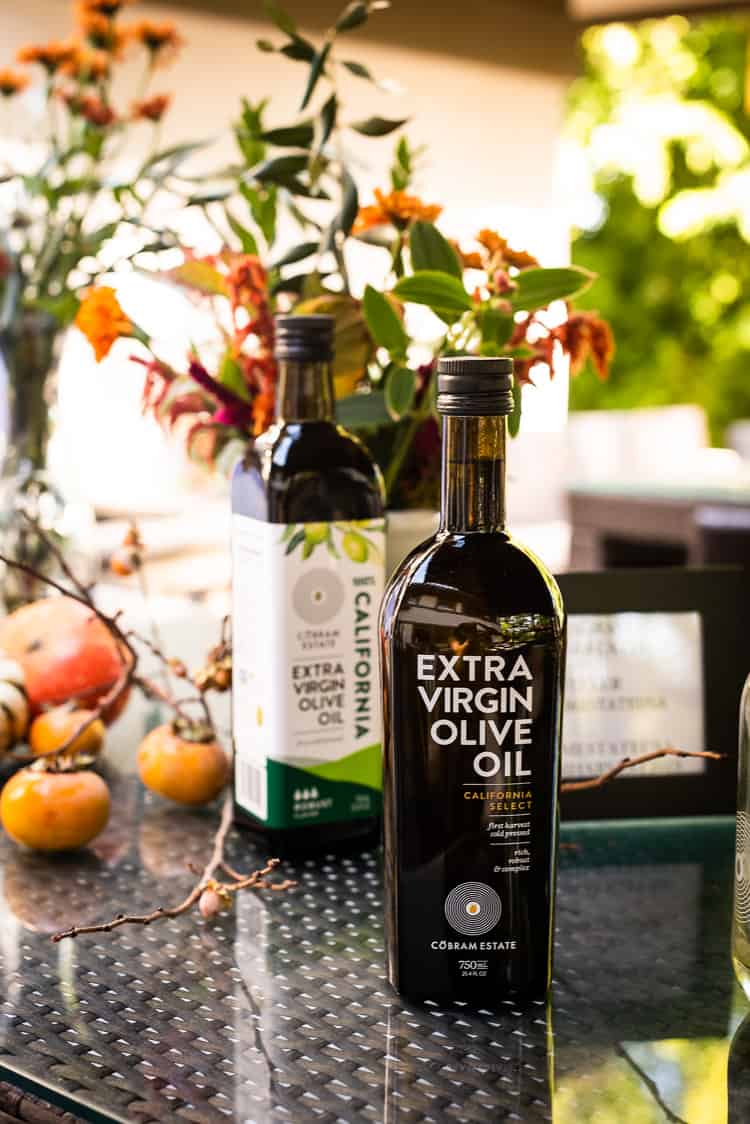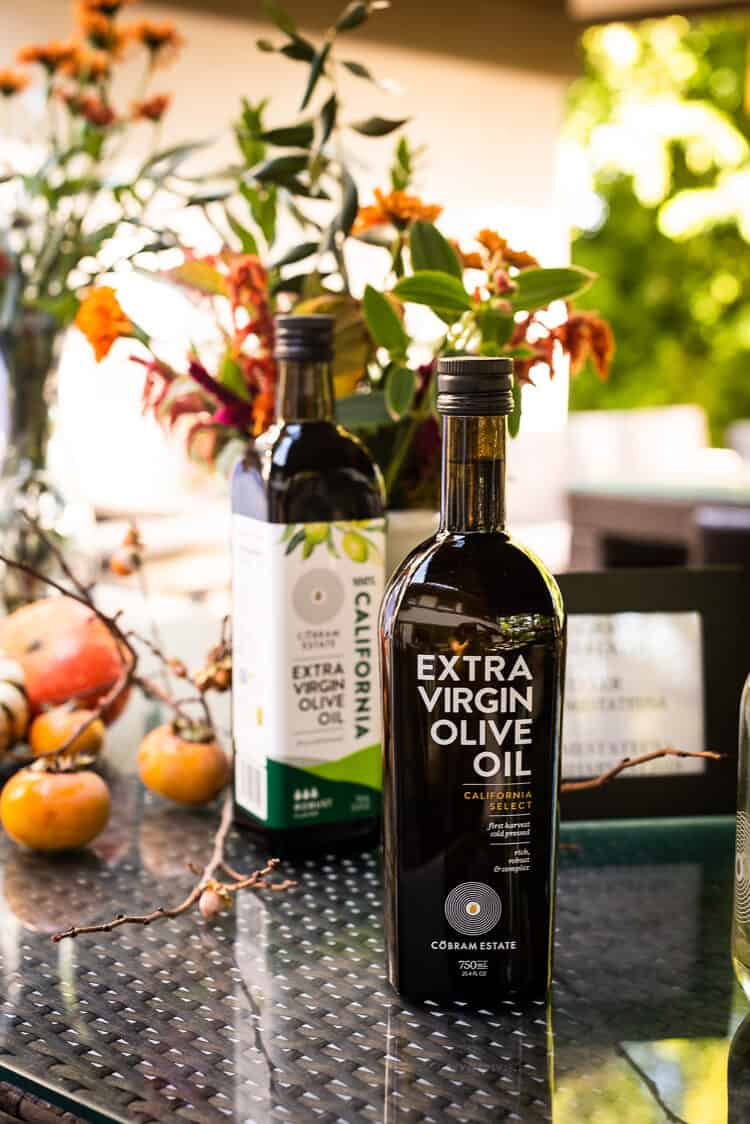 CHECK THE OLIVE OIL LABEL
The good news is that California has the highest standards for olive oil labeling in the world, so when you purchase olive oil that is sourced and produced from here, you can rest assured that the extra virgin olive oil you are purchasing has been held to the highest standards.
What to consider when looking at your olive oil label:
Extra virgin olive oil. Does it say extra virgin olive oil?
Harvest date. Olive oil is best used within 18 months of harvest, so the fresher it is, the better.
Source. Some olive oils may be sourced from multiple countries, where it is difficult to assess the quality or harvest date.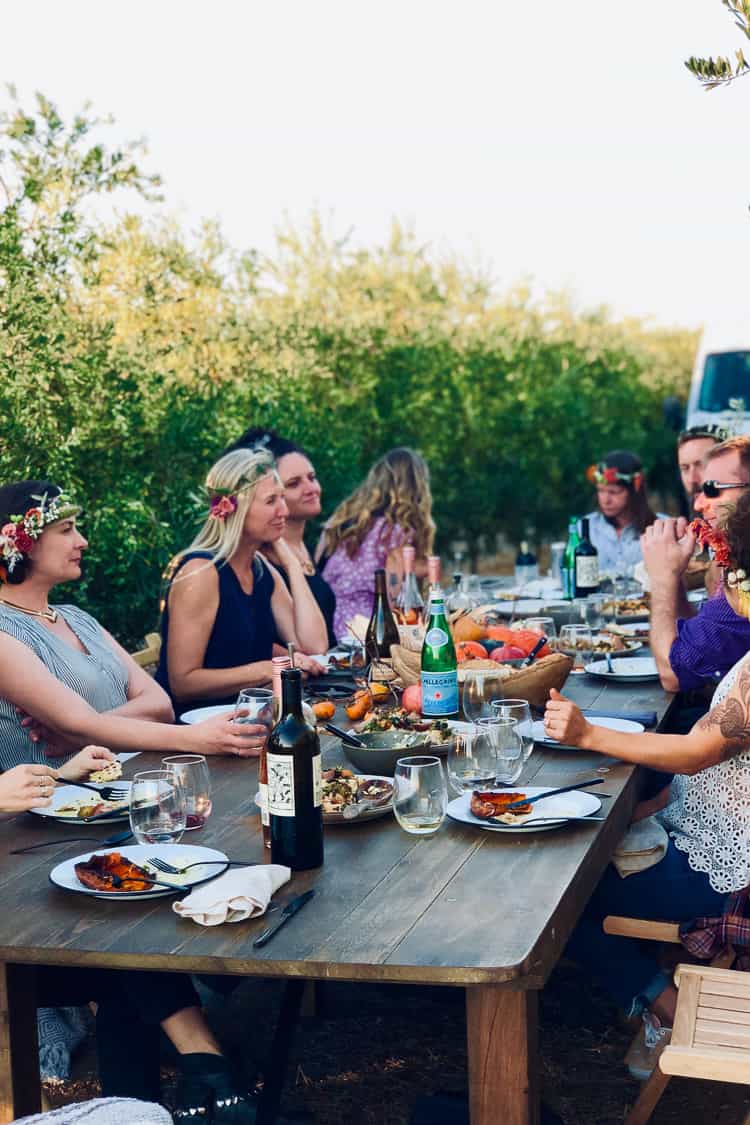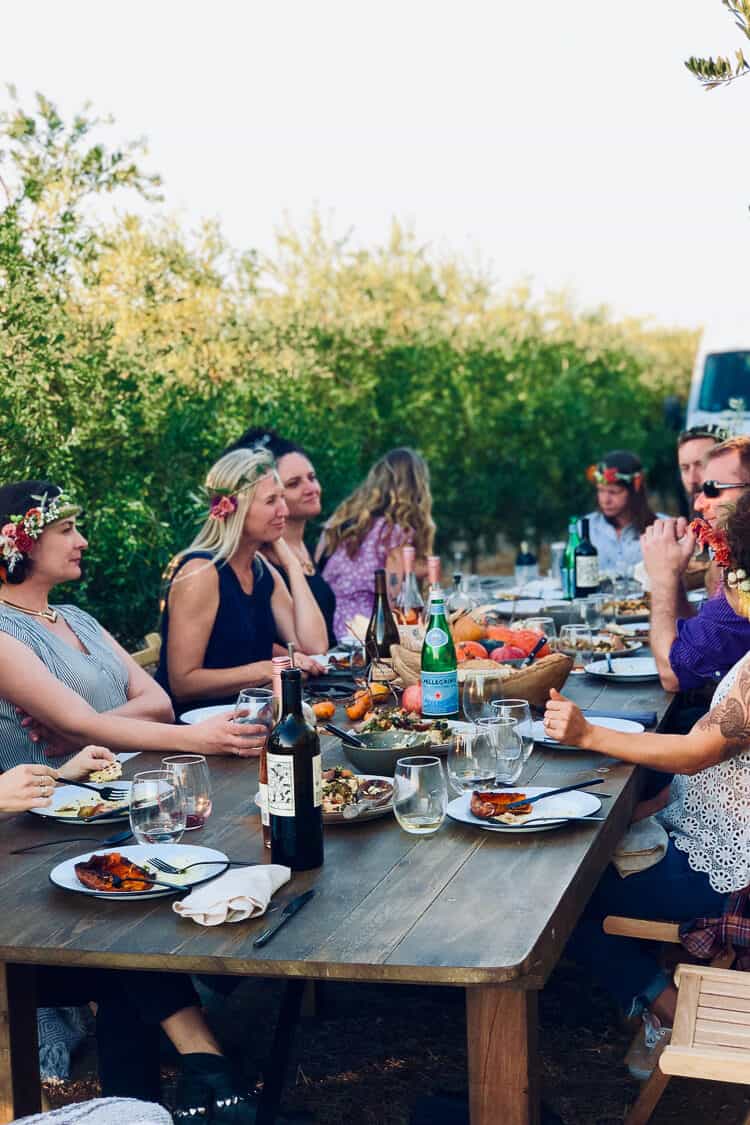 HOW TO TASTE OLIVE OIL
A good quality olive oil should smell and taste fresh and green, and leave your palate feeling clean and refreshed. We were able to experience an olive oil tasting, and you can try it for yourself at home! If you've never tried this exercise, you'll find it so informative and a great way to appreciate and understand the differences between olive oils. You will need to pour 1-2 tablespoons of each olive oil you would like to sample in a small cup. Here's how to taste olive oil:
Swirl. Warm the cup in your hand by cupping the container in one hand and covering it with the other. Swirl the olive oil to warm it and trap the aroma inside the cup.
Smell. Bring the cup up to your nose and take in the aroma of the olive oil. Just as in wine tasting, consider the aromas — do you smell fresh cut grass? Is it fruity?
Sip. Take a sip of the olive oil, and as it passes over your tongue, you can try to do as the experts do and suck in some air along the sides of your mouth, allowing the oil to essentially spray to the back of your mouth.
Swallow. As you swallow, consider the taste of the olive oil. Does it match the aroma when you smelled it? Is it fruity, pungent, perhaps even bitter? Chances are, you'll experience a spicy sensation — this spicy kick comes from oleocanthal, which has anti-inflammatory properties similarly found in ibuprofen!
COOKING WITH OLIVE OIL
First and foremost, cook with extra virgin olive oil, not just for its health benefits, but also for maximum flavor. Secondly, use fresh olive oil! The fresher it is, the better, so check your olive oil label to see when it was harvested!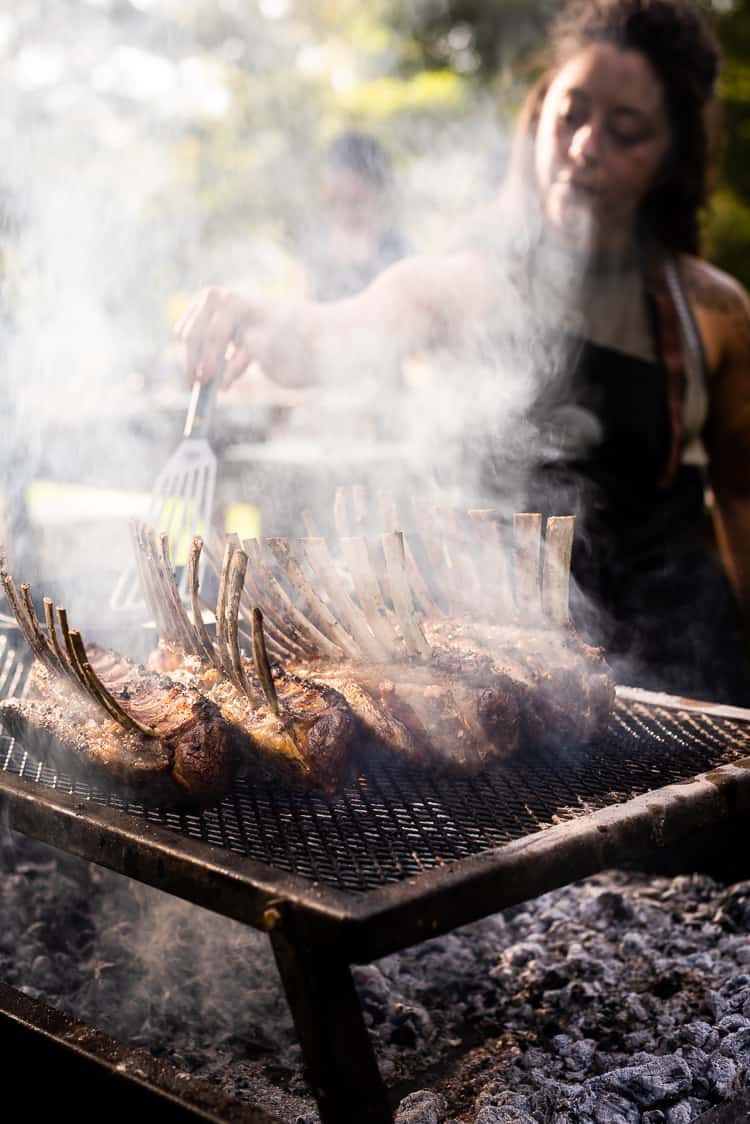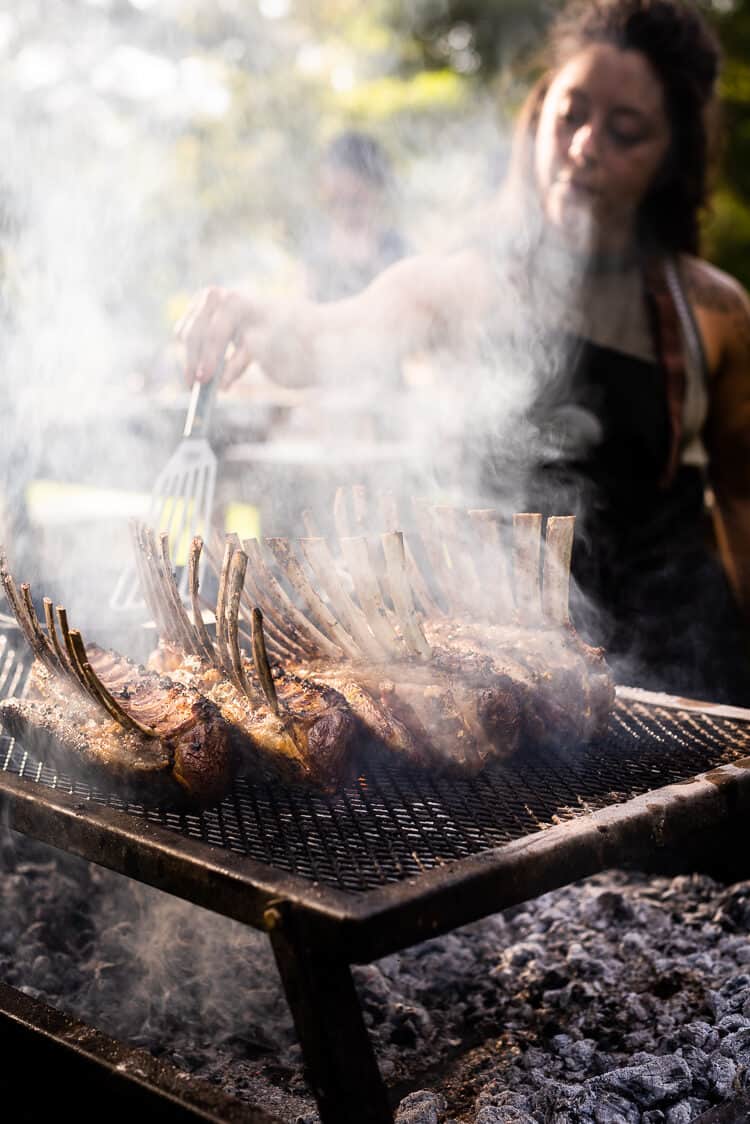 When considering how you cook with olive oil, consider the olive oil you are cooking with and what you will be preparing. As you now know, olive oils can vary in terms of lightness and flavor, and just as you would pair wine with food, the pair the dish with the right olive oil!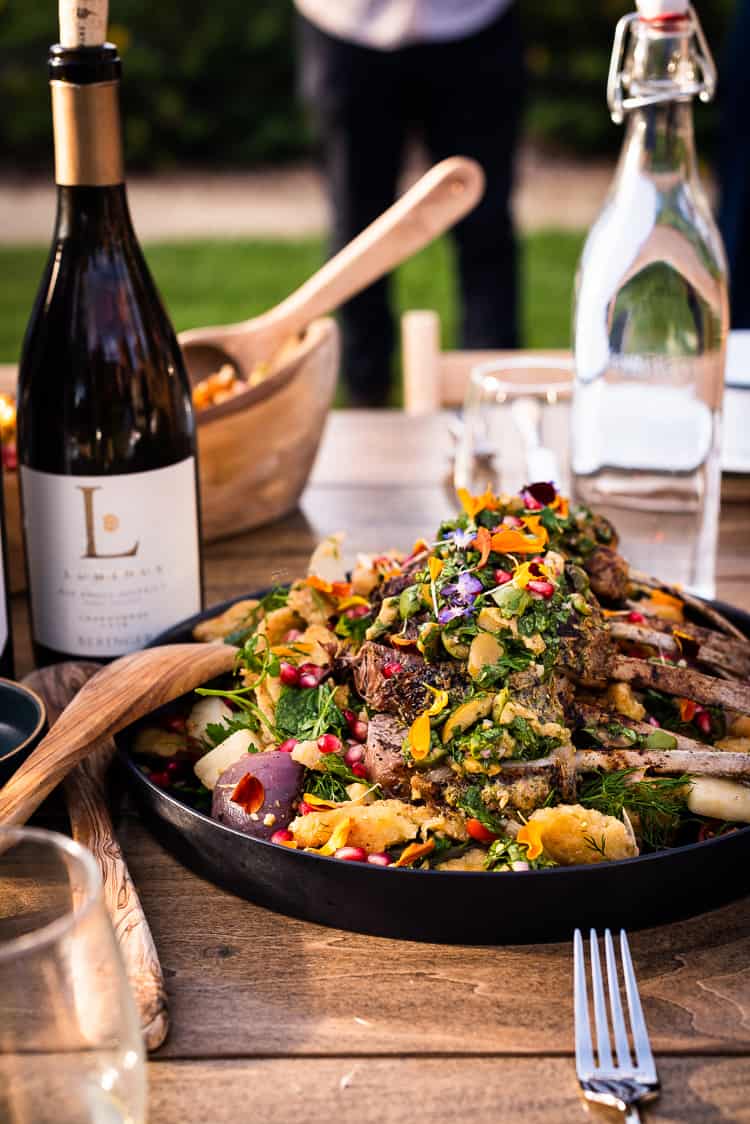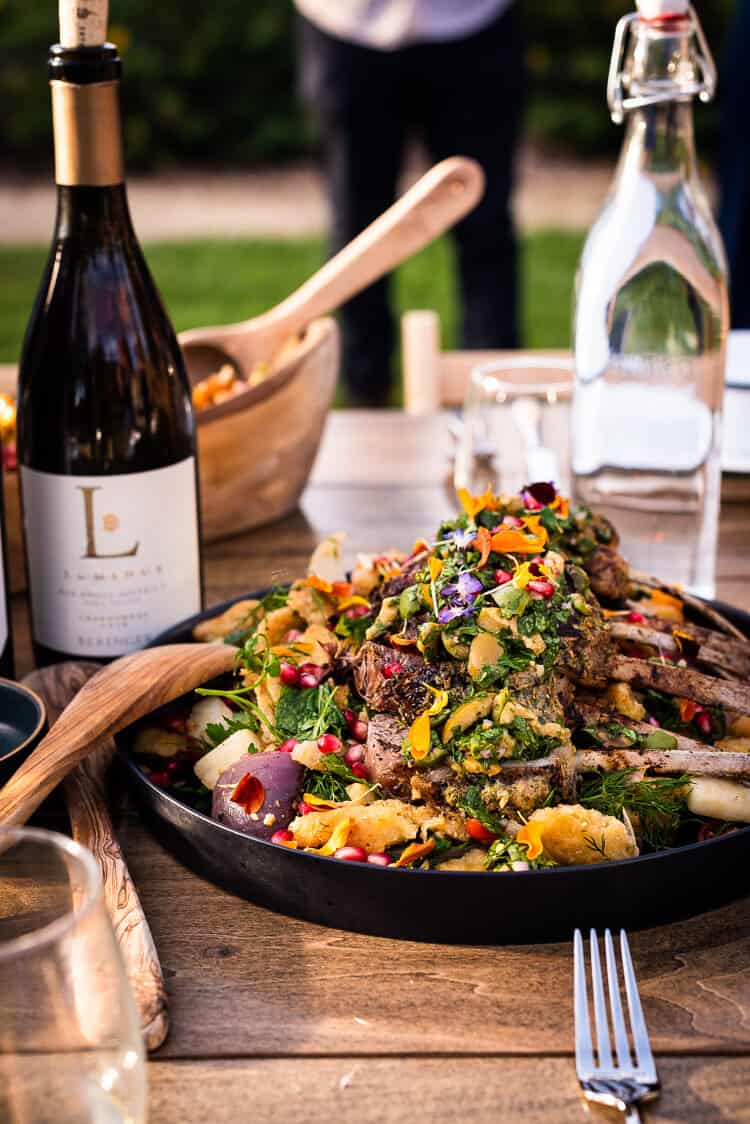 Deeply flavored olive oils can be used when cooking something fatty and savory when you need a vibrant oil to balance out the fatty flavors. Similarly, lighter, fruitier olive oils are great for lighter dishes, like rice or potatoes.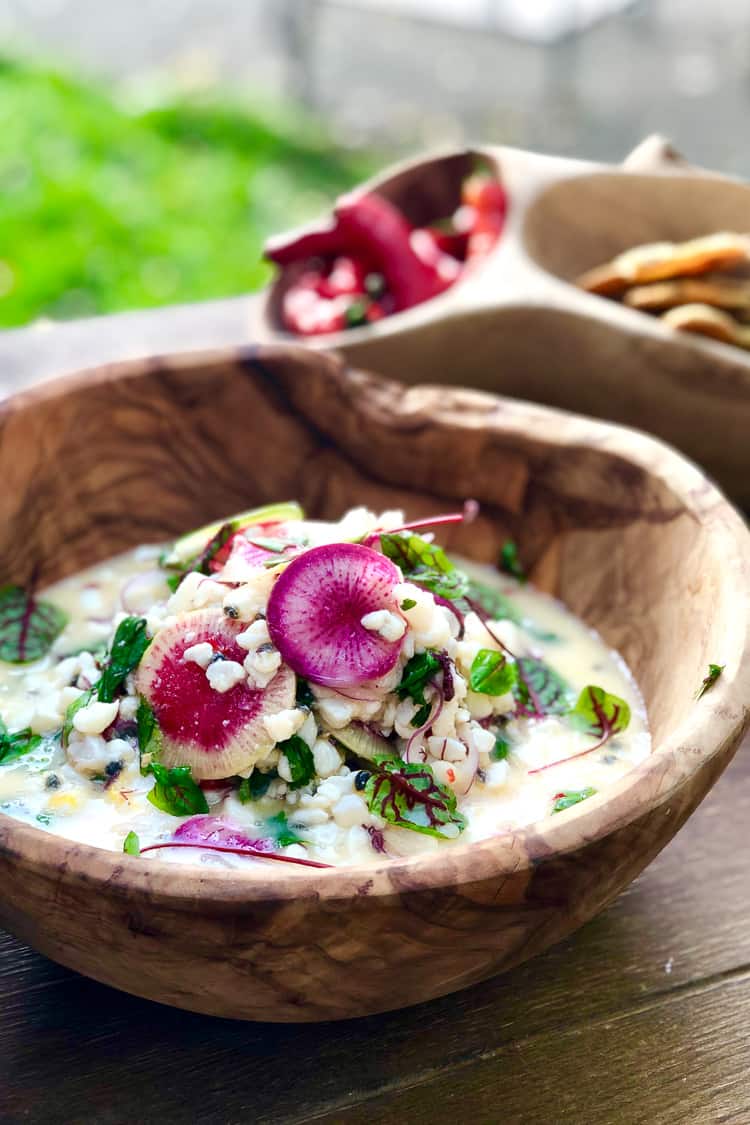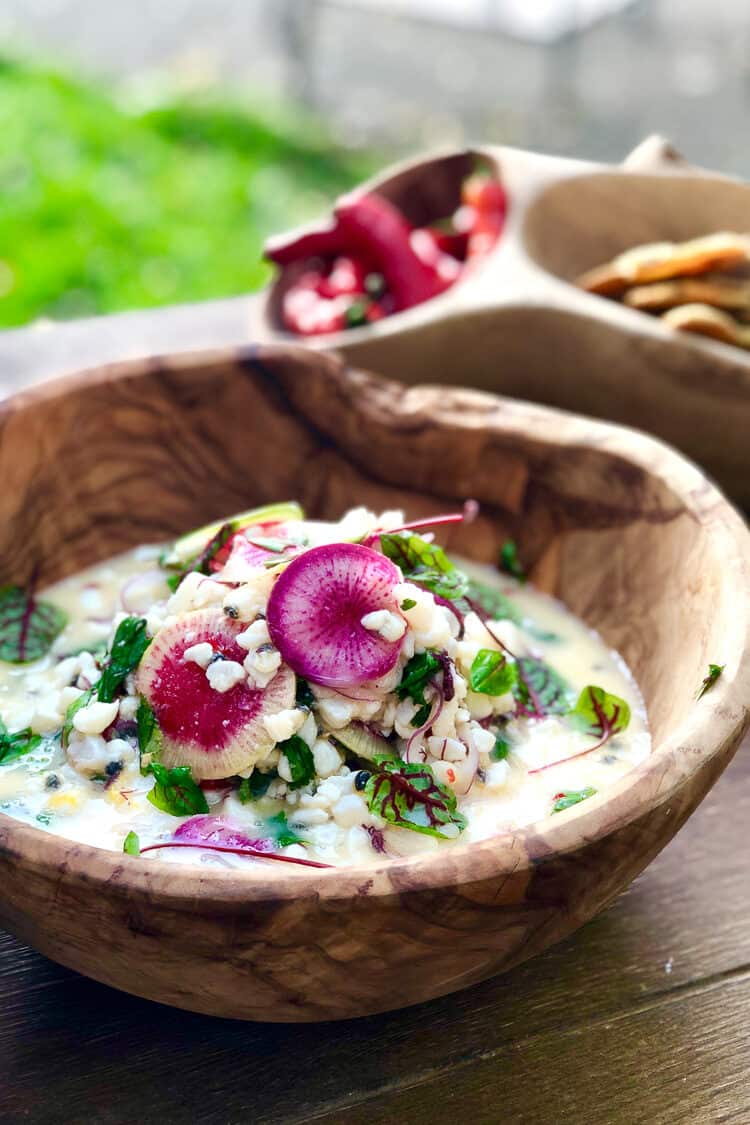 While I was at the Cobram Estate Harvest Tour, we spent the second day cooking paired with chefs from across the country. I had the pleasure of cooking with Chef Meave McAuliffe and her sister and partner Rory McAuliffe to make a delicious Pacific Halibut Aguachile.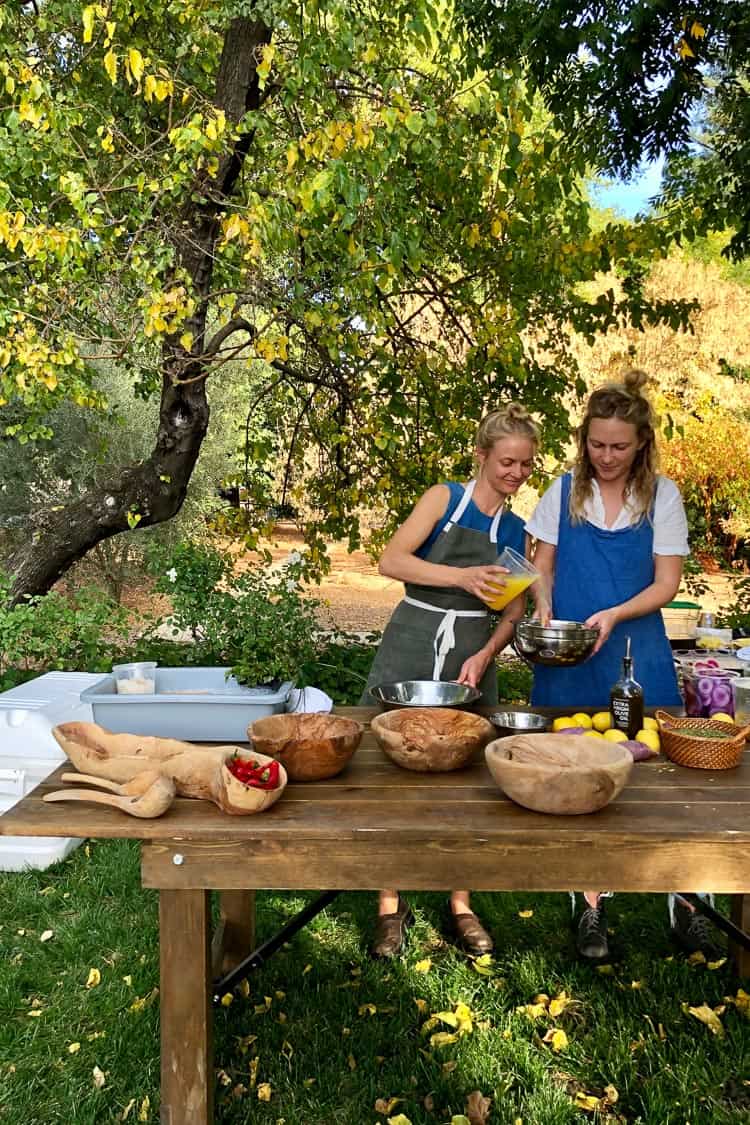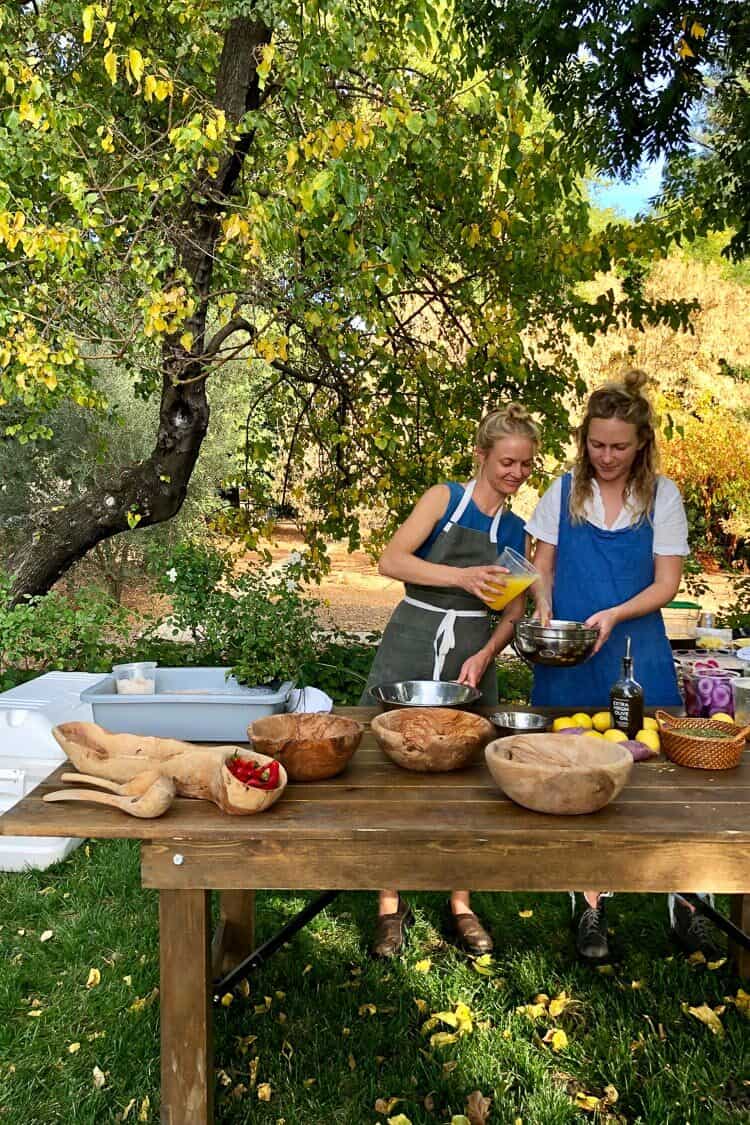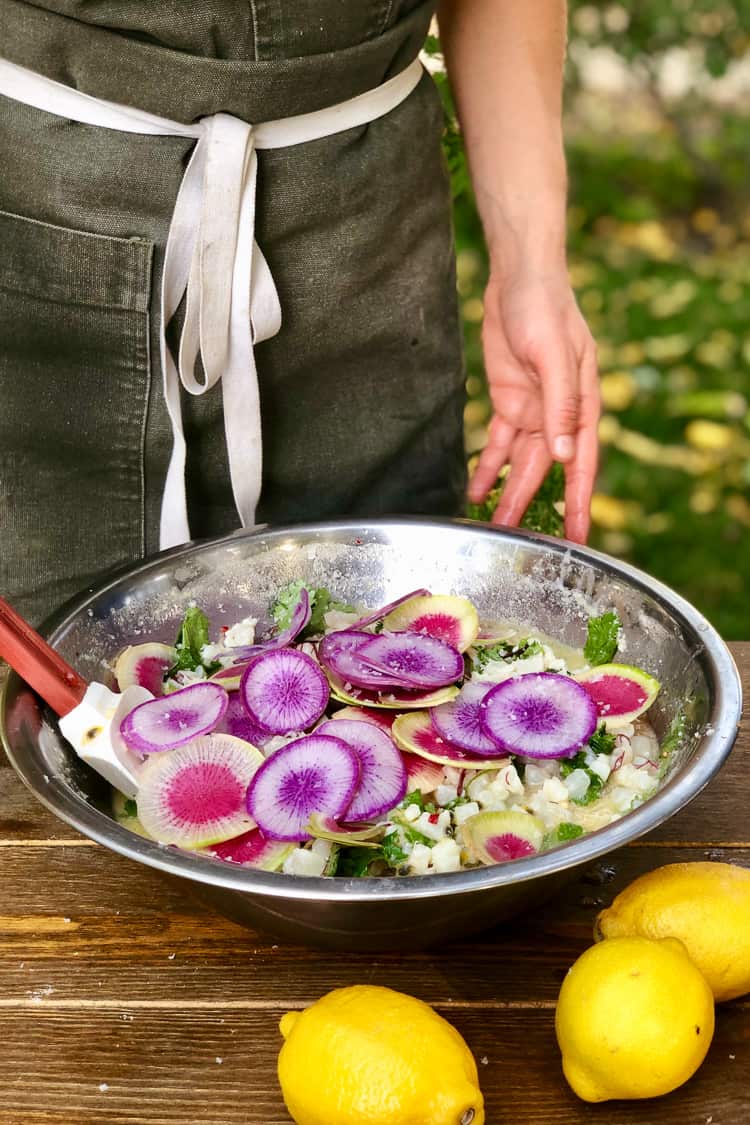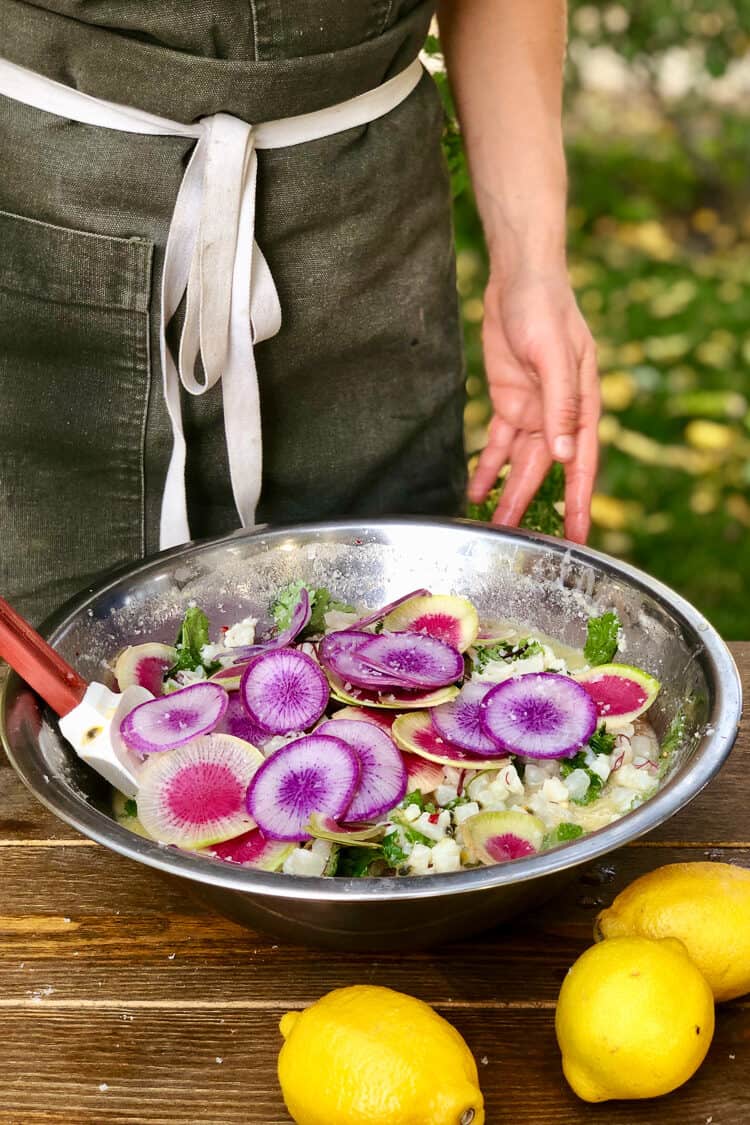 To make this fresh and vibrant ceviche we use the fresh and peppery Cobram Estate First Harvest olive oil, which paired beautifully with the tangy, spicy flavors!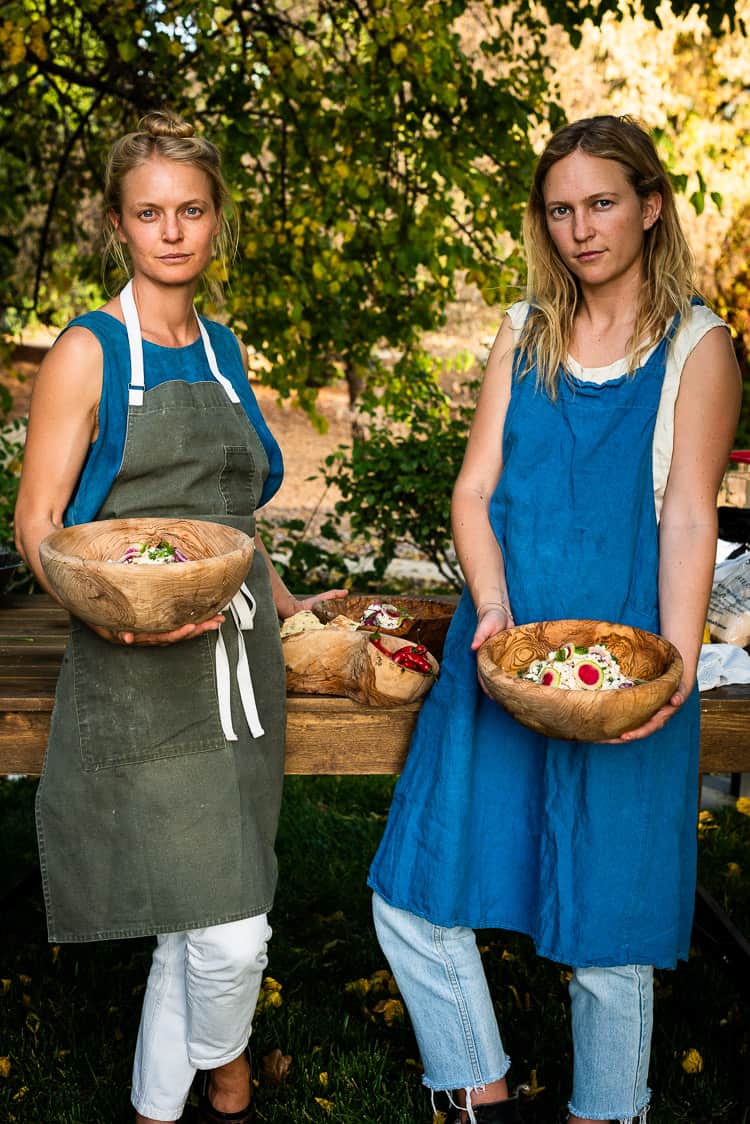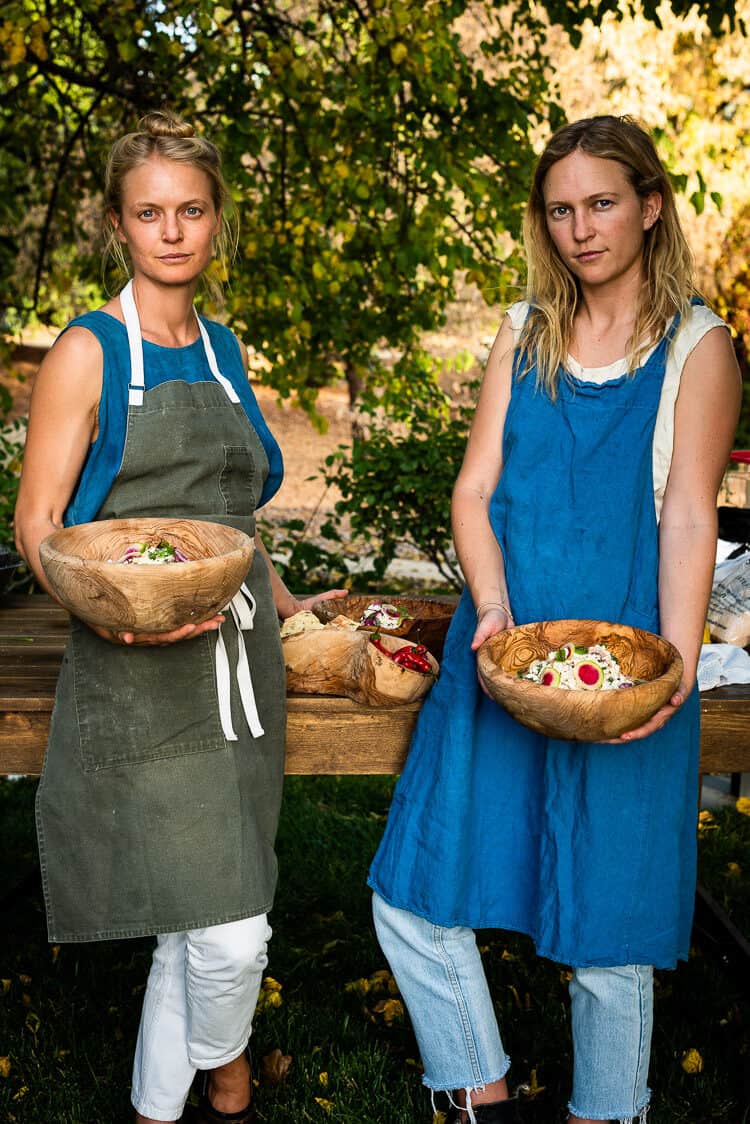 While we were highlighting delicate flavors with the olive oil, I also loved seeing the oil used in other creative ways — Cobram Estate Chef Kevin O'Conner made a delicious carrot cake with a silky olive oil frosting with a depth of flavor that will make all other frostings weep.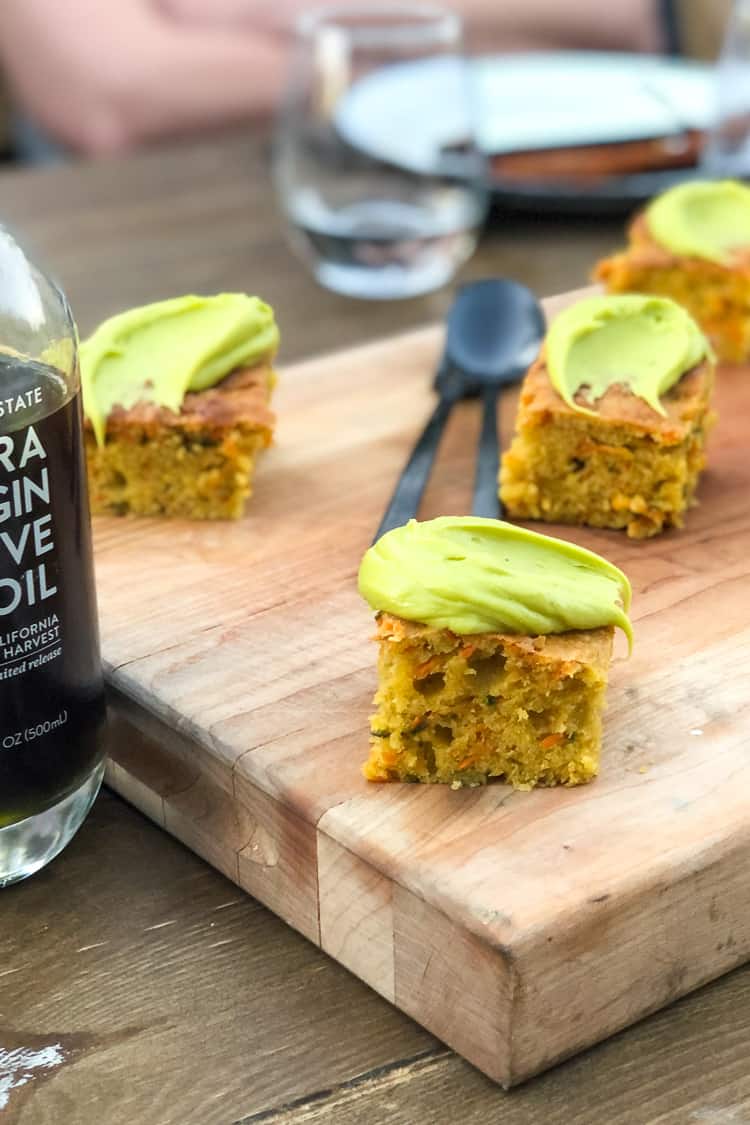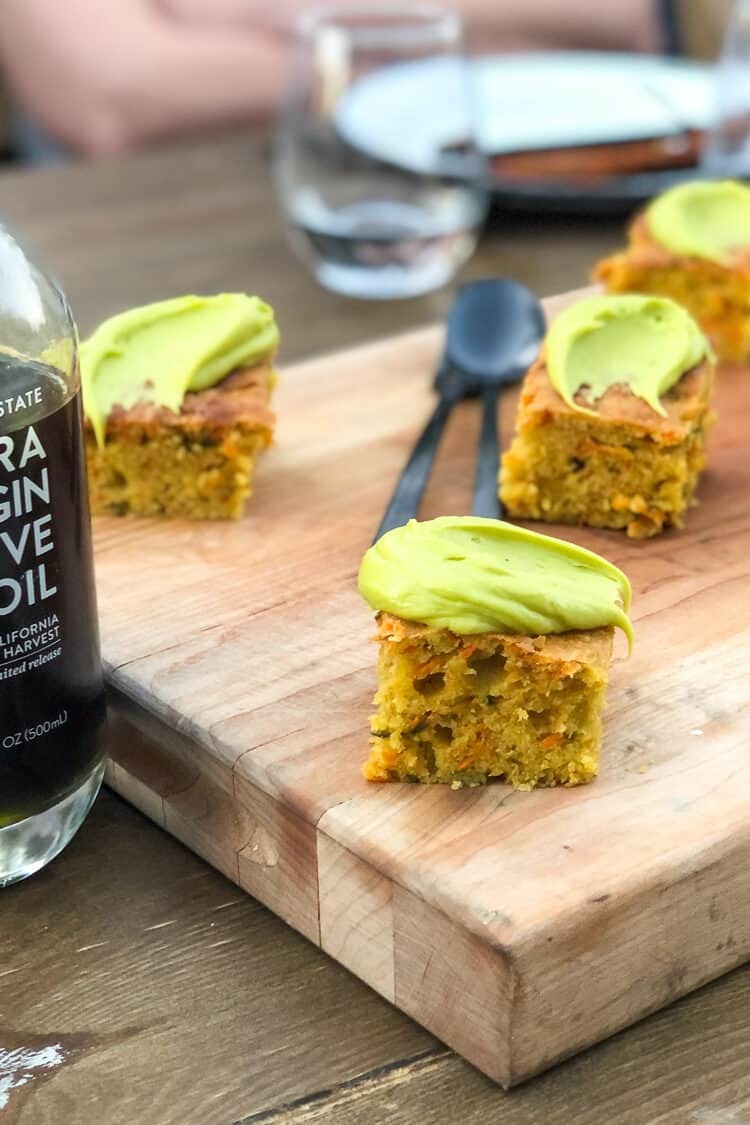 Olive oil's versatility also includes high heat cooking. Whether you're frying or grilling, or cooking over an open fire, olive oil works beautifully. It holds up to high heat, and during the harvest, it was perfect for grilling everything from squash and Brussels sprouts to rack of lamb.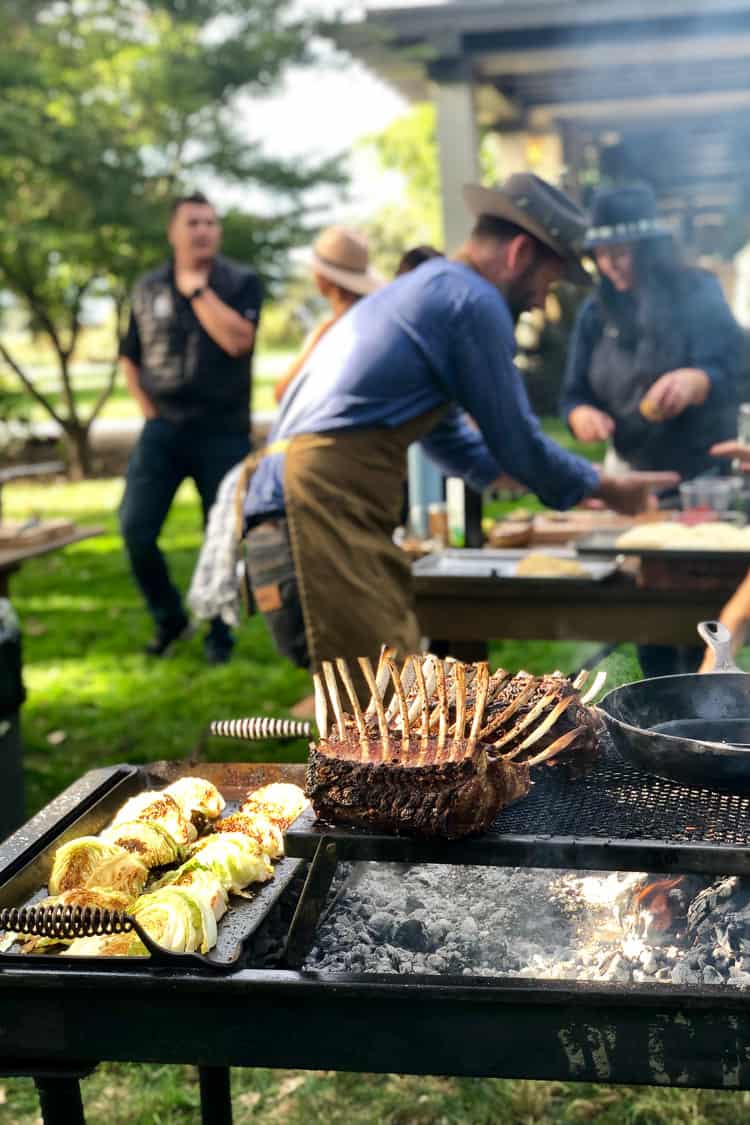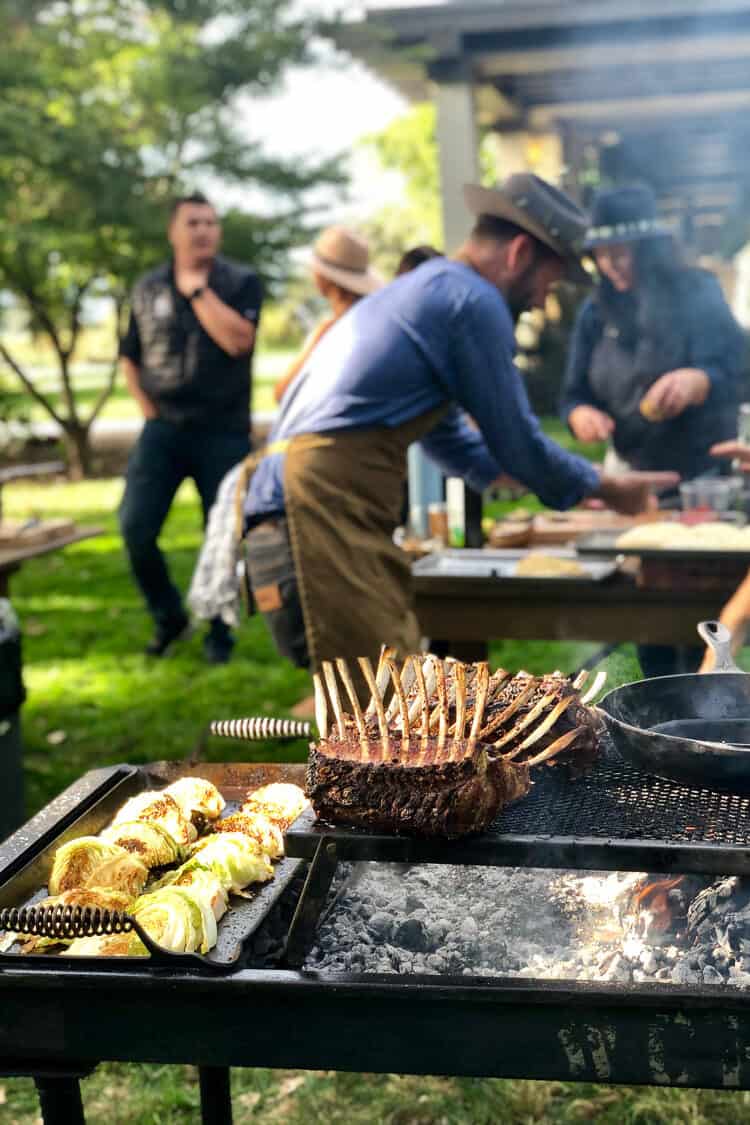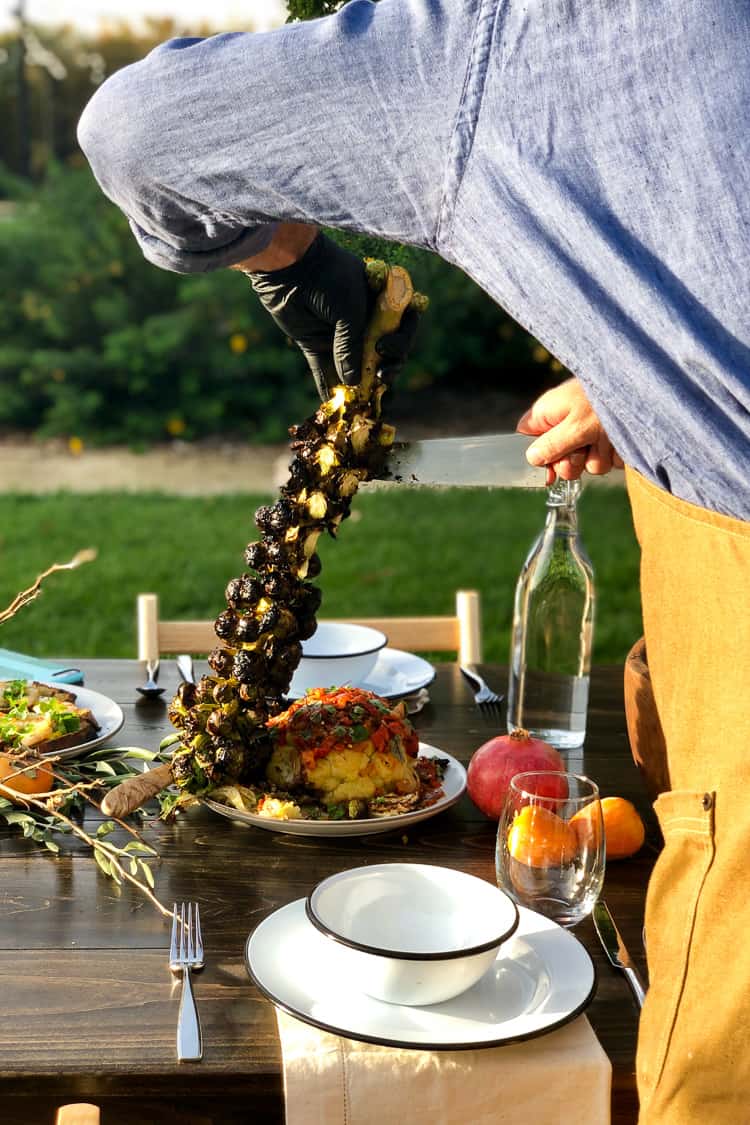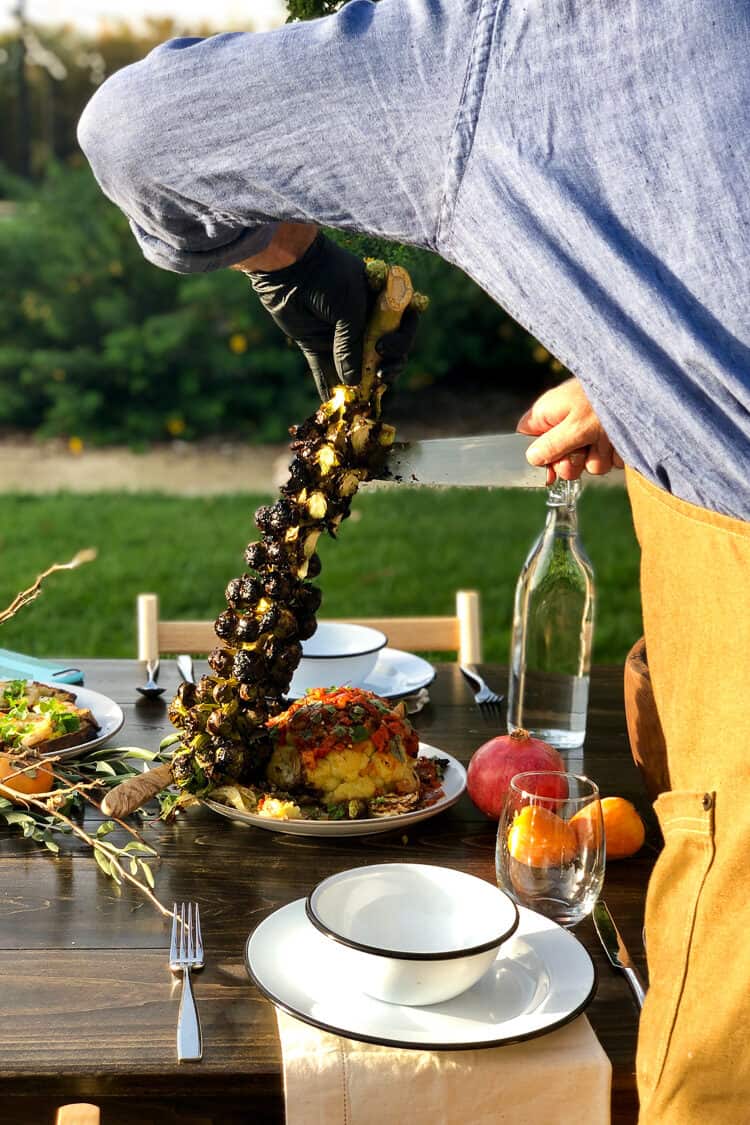 If there's one thing I learned from my time cooking with Cobram Estate, it's how important it is to cook with fresh olive oil! If you are lucky enough to receive a special bottle of extra virgin olive oil, don't save it. Use it, cook with it, enjoy it while it's fresh!
MORE OLIVE OIL RECIPES TO TRY
Cranberry Orange Olive Oil Cake
Baked Halibut with Olives and Tomatoes
Vegetarian Pasta Puttanesca
Grilled Fish Tacos with Avocado-Cilantro Sauce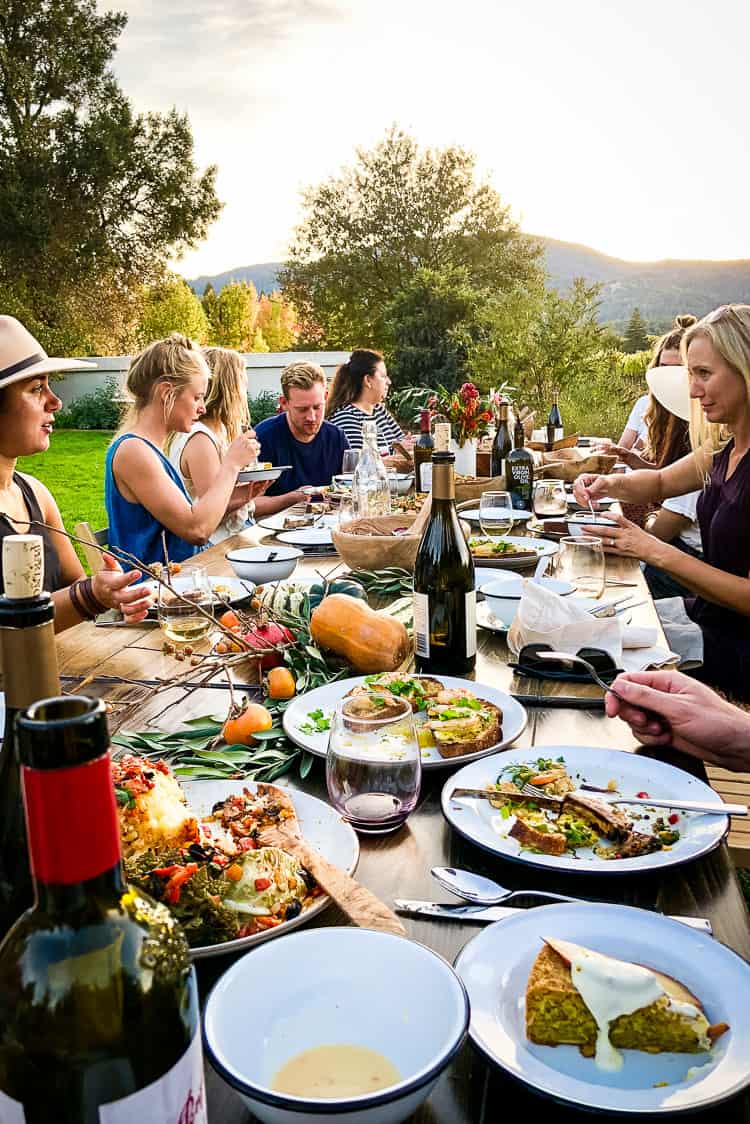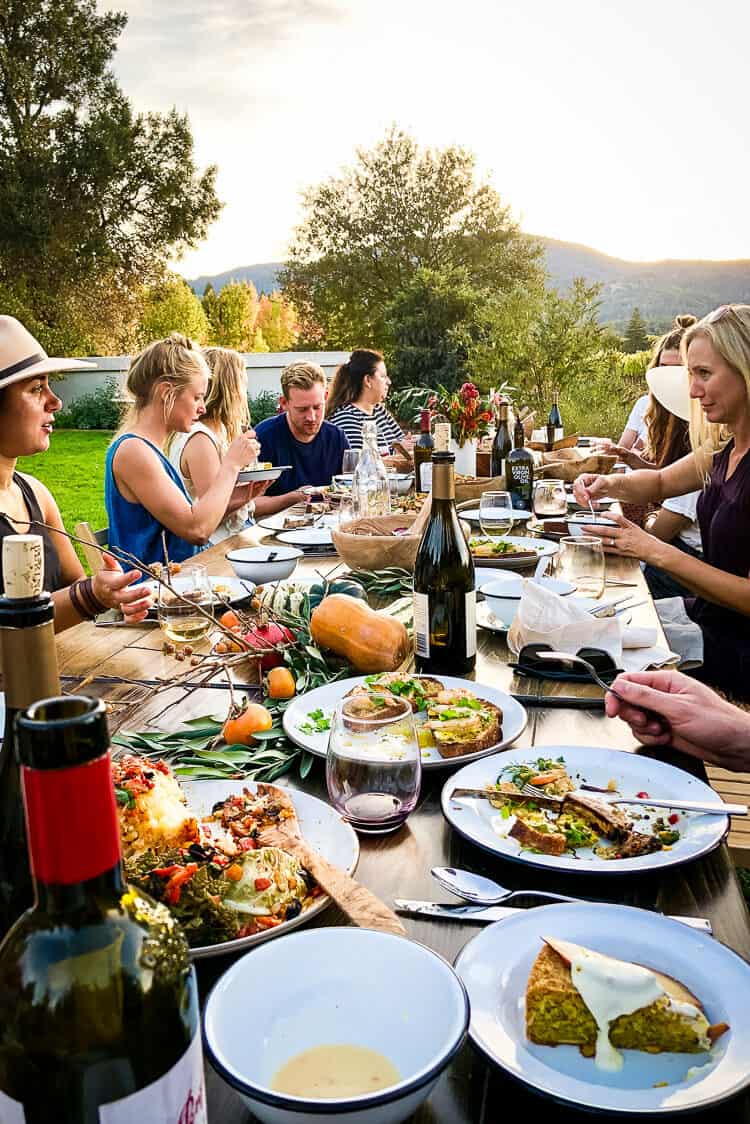 Disclosure: This post is brought to you in partnership with Cobram Estate. Thank you for supporting brands that matter to me; sponsored posts such as this help behind the scenes at Kitchen Confidante. All opinions in this post are, as always, my own.
Pacific Halibut Aguachile
Pacific Halibut Aguachile is a refreshing ceviche from Chef Meave McAuliffe with vibrant flavors! Fresh halibut is cured in tangy citrus and passionfruit, with a touch of heat from Fresno chili.
Ingredients
1

lb

fresh halibut

6

limes

2

oranges

2

lemons

2

ripe passionfruits

1

Fresno chili

sliced as thin as possible (use a mandolin if you've got one)

1

shallot

sliced as thin as possible

½

red onion

sliced as thin as possible

1

bunch cilantro

chopped roughly, a little stem is fine

2

small watermelon radish or baby purple daikon

sliced as thin as possible (use a mandolin if you've got one)

Flaky sea salt

to taste

1

tablespoons

Cobram Estate Extra Virgin Olive Oil
Instructions
Chop halibut into a small dice. Keep cold in a non-reactive bowl, preferably glass.

Juice all citrus and scoop out flesh of passion fruit onto the fish. Stir to coat the fish, you will notice the transparent flesh will become white as the citrus "cooks" the fish. Through in the Fresno chili, shallot, red onion, cilantro, and watermelon radish. Mix gently.

Add the salt to taste until briny and bright. Drizzle with EVOO and let the flavors meld for 5 minutes before serving. Garnish with edible flowers or cilantro leaves. Serve with olive oil semolina crackers or corn chips.

Enjoy!
Notes
Recipe reprinted with permission from Chef Meave McAuliffe.
Nutrition
Calories:
187
kcal
|
Carbohydrates:
26
g
|
Protein:
17
g
|
Fat:
4
g
|
Saturated Fat:
1
g
|
Cholesterol:
37
mg
|
Sodium:
2411
mg
|
Potassium:
808
mg
|
Fiber:
8
g
|
Sugar:
11
g
|
Vitamin A:
637
IU
|
Vitamin C:
90
mg
|
Calcium:
74
mg
|
Iron:
2
mg