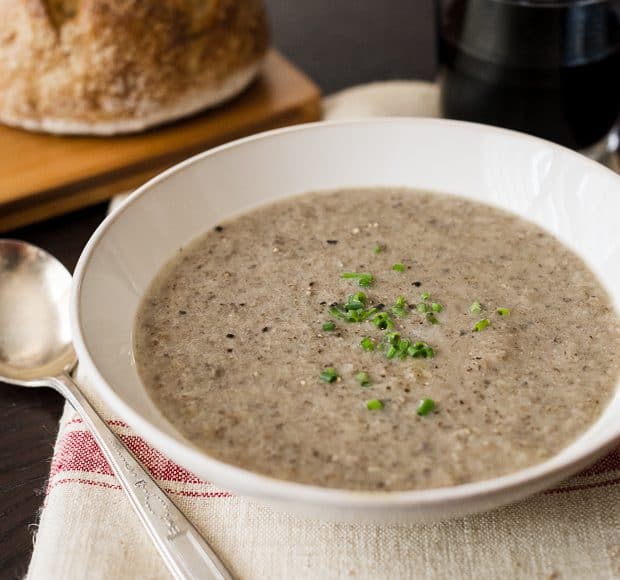 Simple Sundays | Roasted Mushroom and Cauliflower Soup
Who remembers those cans of cream of mushroom soup that would emerge in a gelatinous blob, often with a satisfying plop? I confess: I used to love it. Ever since my first spoonful one stormy night, when my aunt introduced me to this convenience, I…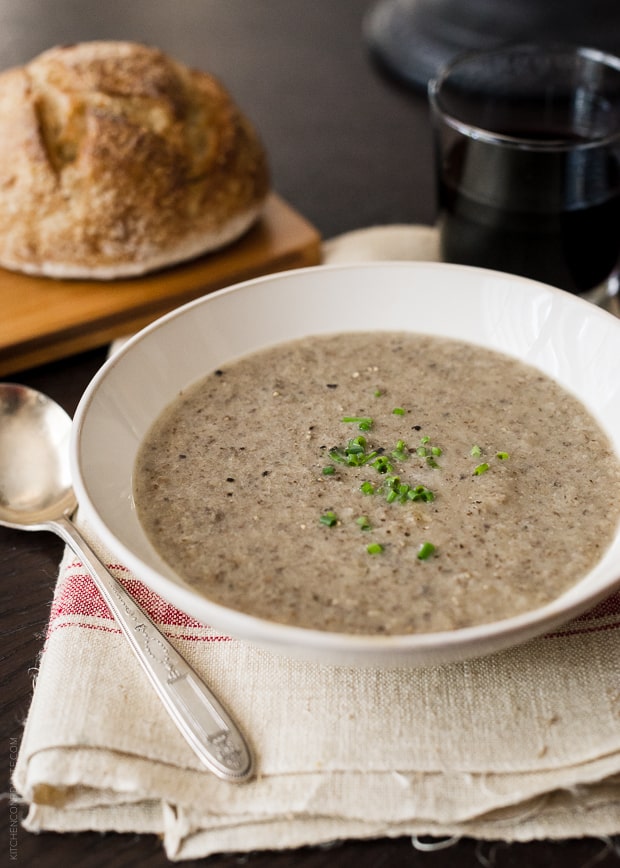 Simple Sundays | Roasted Mushroom and Cauliflower Soup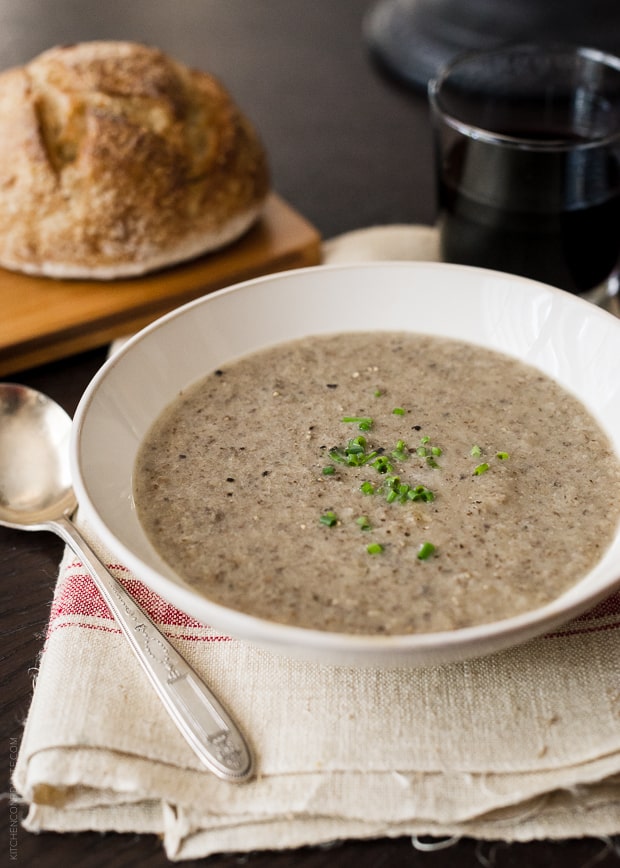 Who remembers those cans of cream of mushroom soup that would emerge in a gelatinous blob, often with a satisfying plop? I confess: I used to love it. Ever since my first spoonful one stormy night, when my aunt introduced me to this convenience, I was hooked. Perhaps it was the candlelight we were forced to eat by in the blackout, but I loved the mushroomy flavor, every so often getting those rubbery bites of mushroom. I won't lie, I thought it was spectacular.
Until one day and I read the label on the can. Appalled, I haven't bought one since. I'll just make my own.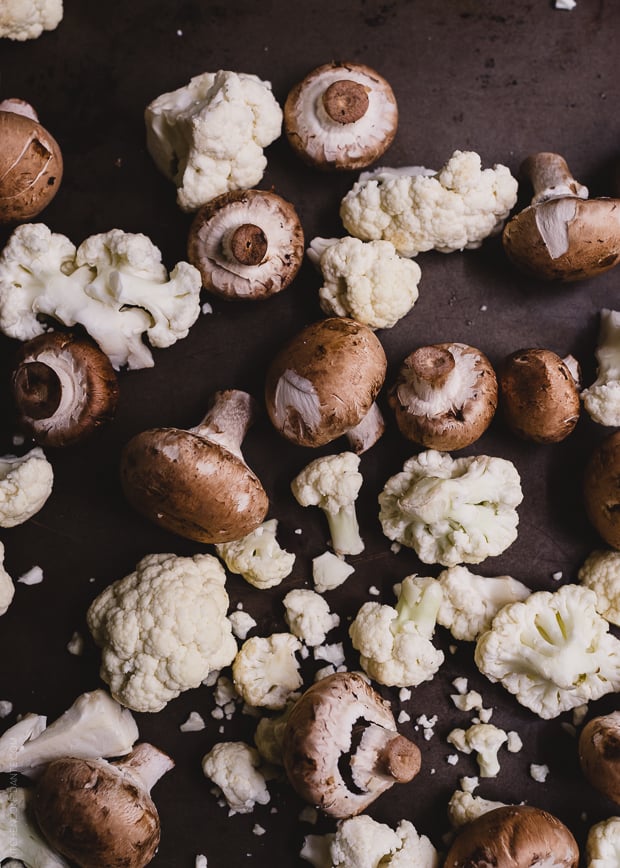 Soup is perhaps the first step I took in eating a less processed life. I adore soup, most especially this time of the year. There is something so soothing about the process of soup, the stirring of the pot, the coaxing of the flavors. It is, perhaps, one of my favorite things.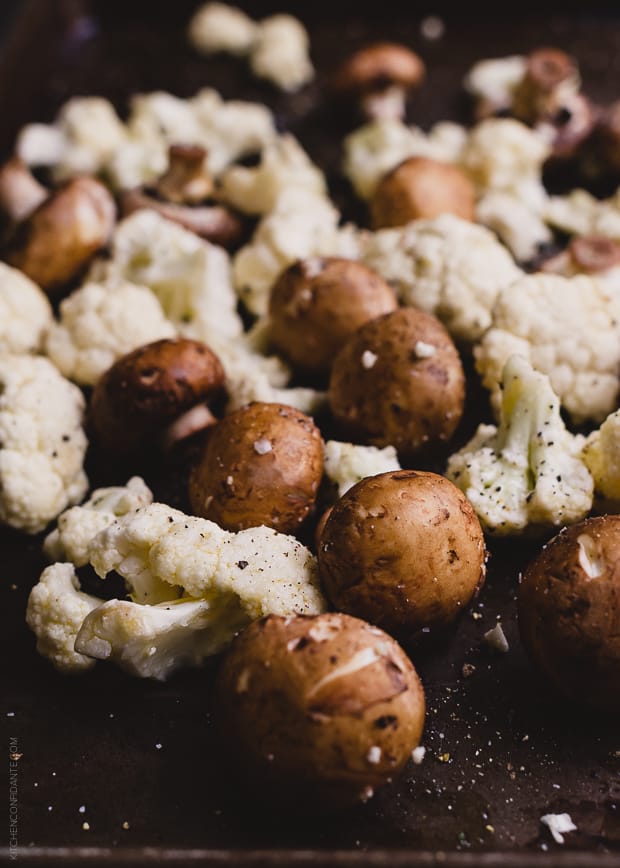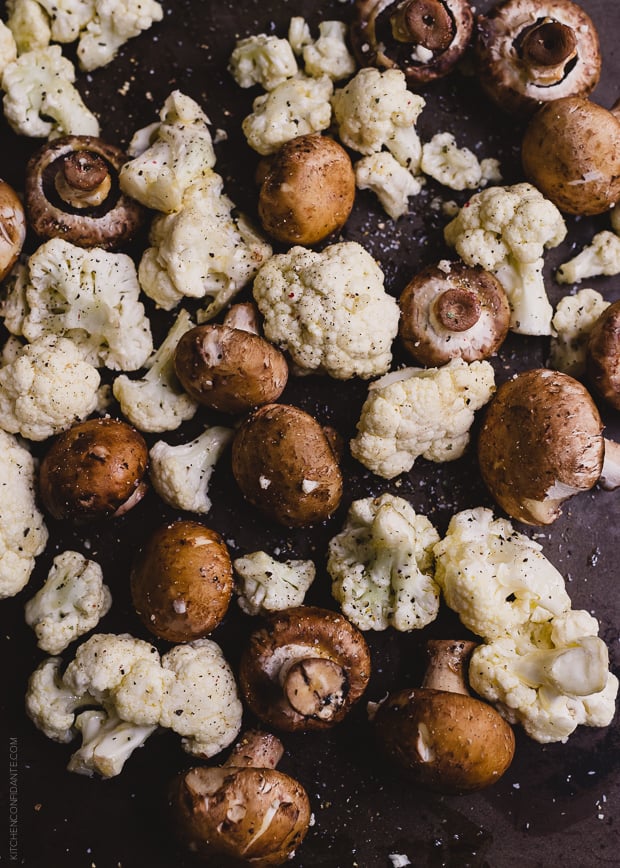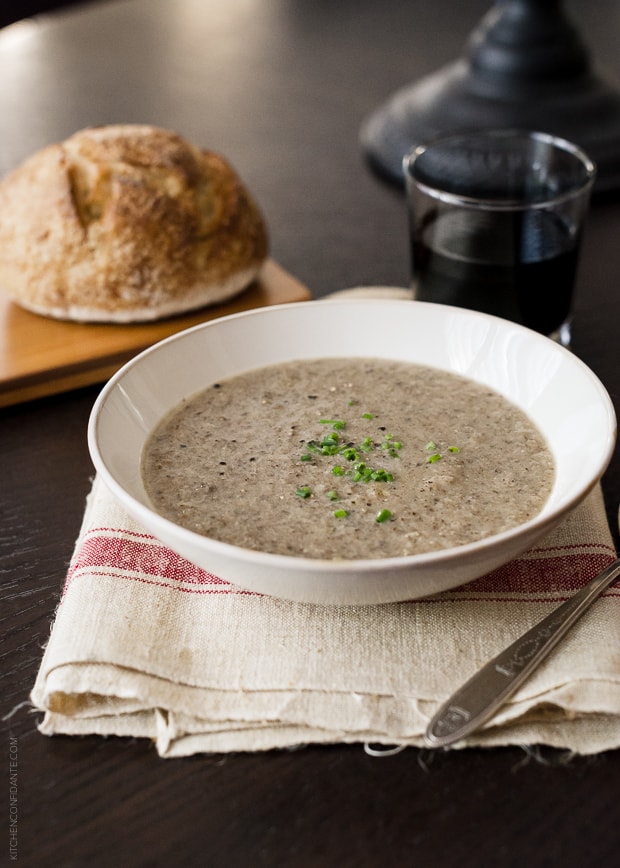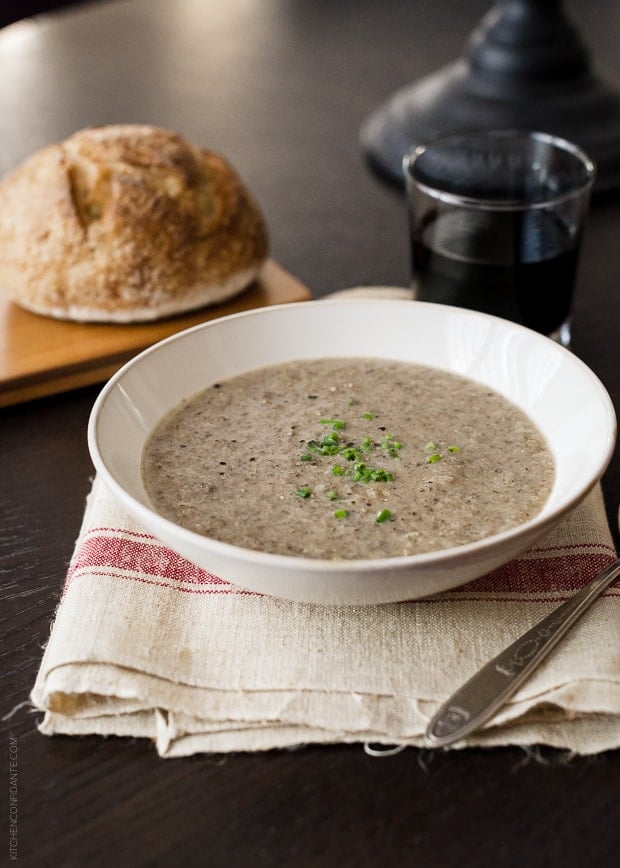 The chilly mornings have me craving creamy mushroom soup yet again, so here is my healthier take. Roasted Mushroom and Cauliflower Soup brings out the best of the vegetables from some time in the oven, deepening the flavors for this quick and hearty soup. The cauliflower acts as the cream, with just a touch of creme fraiche for some silkiness.
Warm, inviting, and rich by the spoonful. Bring on those blustery days. I'm ready for you. I even have candles.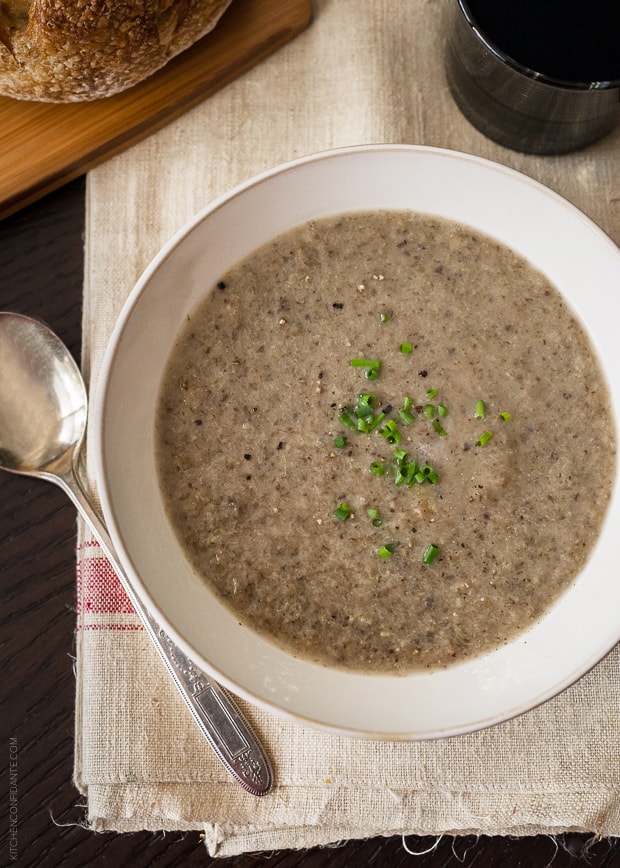 Roasted Mushroom and Cauliflower Soup
If you love cream of mushroom soup, this is a healthy version that will satisfy your craving!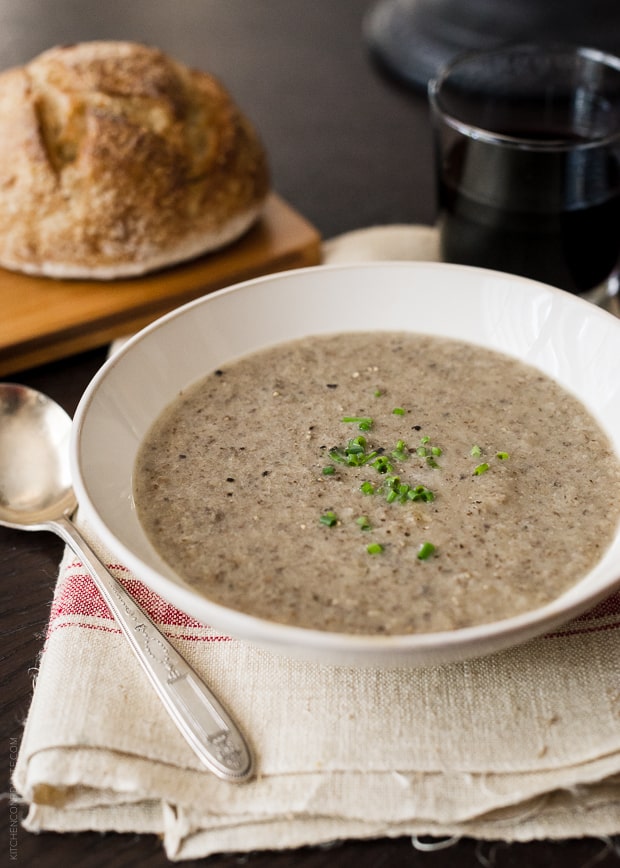 Print Recipe
Ingredients
12 oz mushrooms
12 oz cauliflower florets
1/4 cup plus 2 tablespoons olive oil
Kosher salt, to taste
Freshly ground black pepper, to taste
1 leek, washed and sliced
4 cups chicken stock
1/4 cup creme fraiche, plus extra for garnish
1/4 cup chopped chives
Instructions
Preheat the oven to 375 degrees F.
In a large bowl, toss the mushrooms and cauliflower in about 1/4 cup of olive oil, and scatter over a baking pan. Sprinkle salt and pepper over the vegetables. Roast for about 20 minutes or until fork tender and golden.
In a medium saucepan, heat the remaining 1 tablespoon of olive oil over medium low heat and add the leeks. Sauté until wilted, about 3 minutes. Add the roasted mushrooms and cauliflower, as well as the chicken stock. Bring to a low boil, then working in two batches, blend the soup in a blender, taking care not to overfill the blender as hot liquid could spill. Return the puréed soup into the saucepan, and return to a simmer. Season to taste with salt and pepper, if necessary. Stir in the creme fraiche, and ladle into bowls. Garnish with chives and serve immediately.