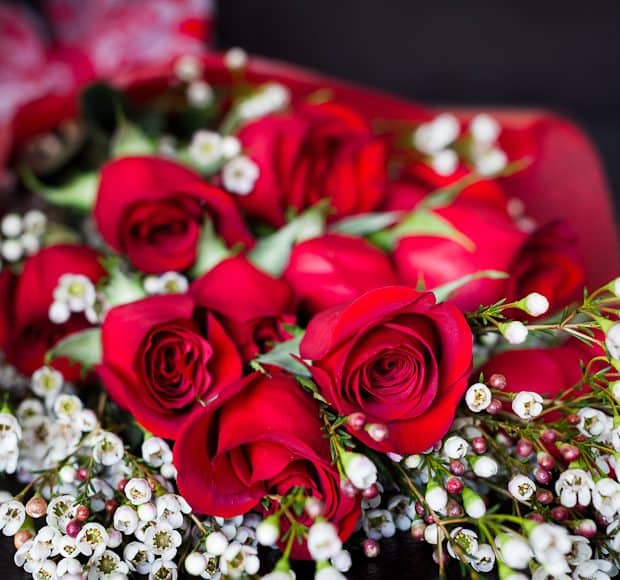 Sending Love on Valentine's Day + Whole Foods Giveaway
"I think careful cooking is love, don't you? The loveliest thing you can cook for someone who's close to you is about as nice a valentine as you can give." -Julia Child Oh Julia. With her love of food and butter and good French wine, I…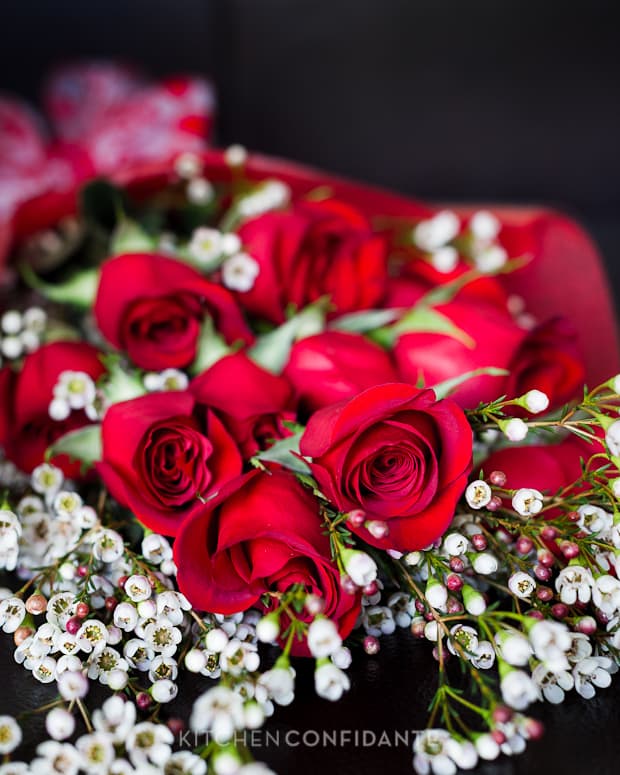 Sending Love on Valentine's Day + Whole Foods Giveaway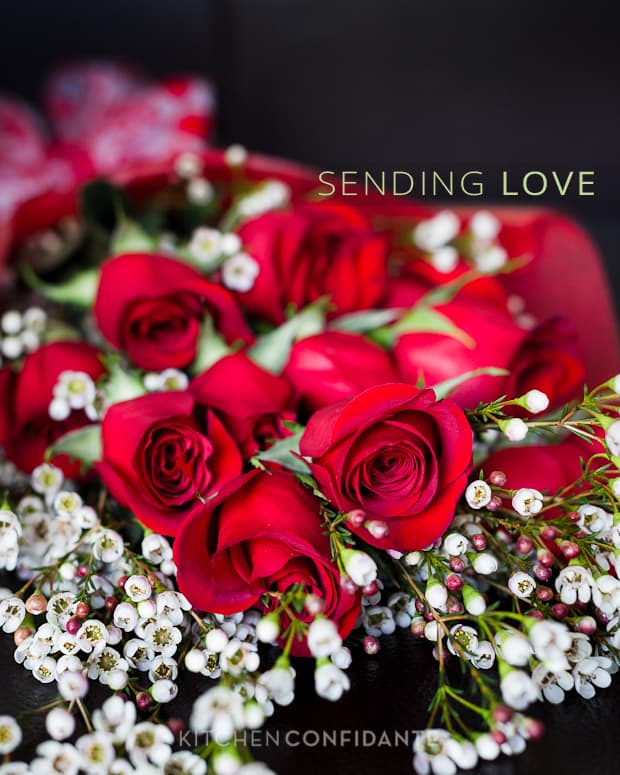 "I think careful cooking is love, don't you? The loveliest thing you can cook for someone who's close to you is about as nice a valentine as you can give." -Julia Child
Oh Julia. With her love of food and butter and good French wine, I couldn't agree more. Valentine's Day is just around the corner, and I wanted to send some love, from my kitchen to yours.
These gorgeous blooms were actually a beautiful surprise from our friends at Whole Foods, and I was reminded that each sale of their Whole Trade Roses benefit the farmers and workers directly, to help with housing, schooling and medical benefits. I am excited to give away a $50 Whole Foods Virtual Gift Card, just in time for you to buy some roses for your own sweetie, along with some treats or ingredients to round out your Valentine's celebrations.
So, what do you have planned for your day of love?  My husband specifically requested that I make my Crab & Corn Chowder and Cheat's Chocolate Hazelnut Mousse again. I am more than happy to oblige. Whatever you do, whether it is go out for a fancy dinner, stay in and cook a thoughtful meal, or simply give your loved one a longer hug, I wish you a very sweet Valentine's Day. May each day be full of love.
Giveaway
I would love for you to win a $50 Whole Foods Virtual Gift Card to use for your Valentine's celebrations! Since the holiday is tomorrow, this will be a quick and speedy giveaway!
This giveaway is now closed.
Congratulations to Holly!!! I really enjoyed reading everyone's responses to this giveaway – it is so nice to learn how you all share food with loved ones. Holly, hope you enjoy your gift card — happy shopping and have a delicious Valentine's Day!

Ready to enter? Here's how:
Please leave a comment below and share: What foods do you love to share with the ones who matter most?
Entries/Comments accepted until 10 pm Pacific, Wednesday, 13 February, 2013.
One winner will be randomly selected end of day 13 February, 2013 and notified by email.
A link to your virtual gift card will be emailed immediately upon selection. You will be able to print it out for your immediate use.
Disclosure: This was a  sponsored giveaway from Whole Foods. I received a bouquet of Whole Trade Roses and gift cards to share in this giveaway, however, I was not compensated to write this post. As always, all opinions are my own.