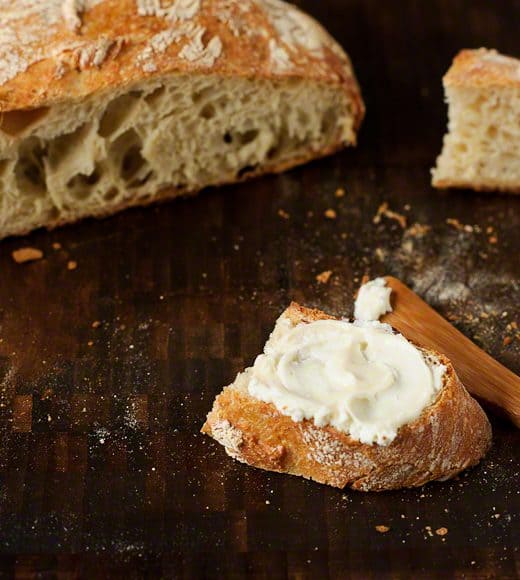 Simple Sundays | No-Knead Bread
My daughter poised her dainty nose over my wine glass and took a little sniff. I smell bread, she discerned. She and I share a keen sense of smell. I would dare say that our sense of smell is stronger than our sense of taste.…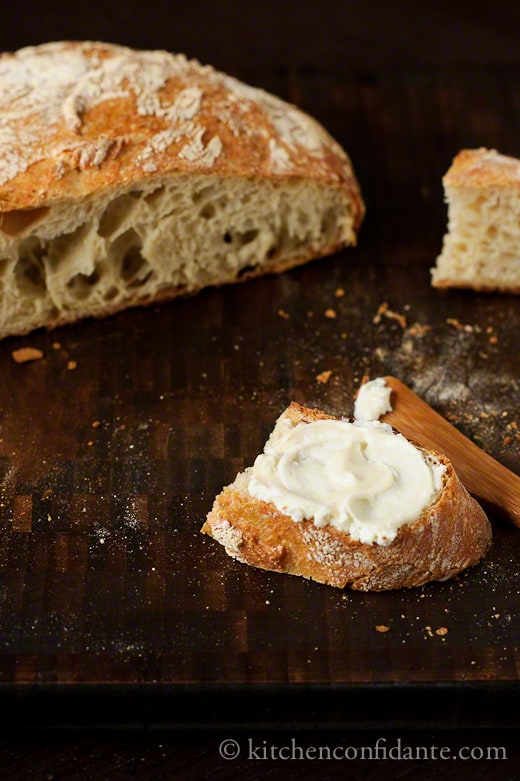 Simple Sundays | No-Knead Bread
My daughter poised her dainty nose over my wine glass and took a little sniff. I smell bread, she discerned.
She and I share a keen sense of smell. I would dare say that our sense of smell is stronger than our sense of taste. I can breathe in the steam from a pot of soup and have a very good idea in which direction to go. I'm that friend who can smell your new perfume from several feet away. Of course, this can work against me – I am definitely more sensitive to the, well, more unpleasant smells that may surround us. Like wet dog. Burnt toast. Sweaty gyms.
But in general, there is strong nostalgia. The smell of burning leaves always takes me back to a family vacation in the Philippines, driving through the countryside. Roasted chestnuts transports me to the sidewalks of New York in the chill of winter. The aroma of bread rising, that live yeasty smell as it tackles the flour, brings me back to my mother's kitchen on Saturday afternoons, when she would bake the day away.
Bread is such a staple, and so simple, I often wonder how the beautiful and therapeutic act of baking has been lost. There is something cathartic about watching the dough take life, and massaging it into the perfect loaf. But time is such a premium, to make bread takes a backseat and it is always simpler to buy it, whether a plastic wrapped loaf at the grocery shelf, or a crusty artisanal creation from the local baker.
Ever since Mark Bittman wrote about no-knead bread in 2006, I have been smitten with the idea of trying it. It took me nearly six years to turn that idea into a reality, a testament to how time has yet again, gotten the better of me. But after chatting with my dear friend Olivia (you may recall me talking about my supermom friend) and her success with no-knead bread, I was determined to finally tackle it.
In case you have never heard of it, the genius behind no-knead bread is allowing time to let yeast ever so slowly work its fermentation magic on a very wet dough. In essence, time kneads for you. It requires planning, but the process is fantastic because once you form your dough, you can literally forget about it until the next day when you are ready. Baking it in a Dutch oven gives the wet dough a perfect environment to transform into an amazing loaf. No, there is no playing with the dough, as the cathartic kneading is definitely eliminated, but you do get to breathe in that amazing doughy smell. Your kitchen will be perfumed with that comforting aroma of freshly baked bread.
And just look at what you will cut into:
A crisp crust you can knock on, that yields to your knife with a snap, and a pillow of tenderness within. Its amazing to think that with such minimal effort you can achieve such greatness.
Slices of warm, freshly baked bread made for a perfect treat — we all tackled it in our favorite ways. Plain. Strawberry jam. Butter and a sprinkle of salt. Goat cheese swirled with honey.
I may never buy bread again.
If you haven't tried no-knead bread, you must! Click here for the recipe, as featured on The Minimalist, and innovated by Jim Lahey of the Sullivan Street Bakery.