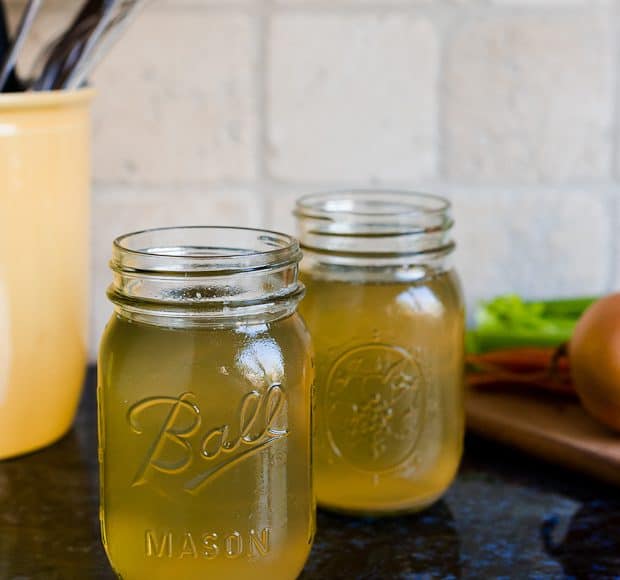 Simple Sundays | Slow Cooker Chicken Stock
Sundays seem like the right day of the week to roast a chicken. To say any other day is unsuitable, is, of course, completely untrue. A beautifully browned, crispy chicken is one of my favorite meals to cook (and eat) mid-week. But there's something about…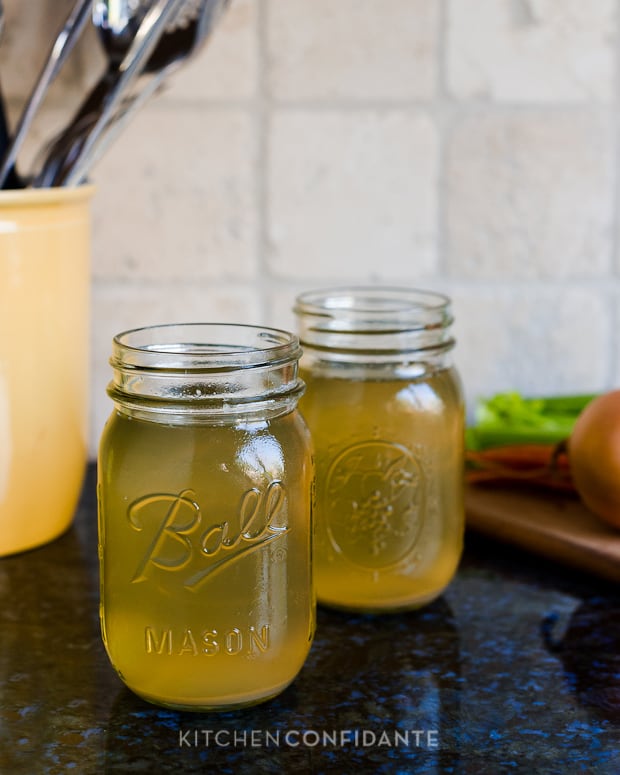 Simple Sundays | Slow Cooker Chicken Stock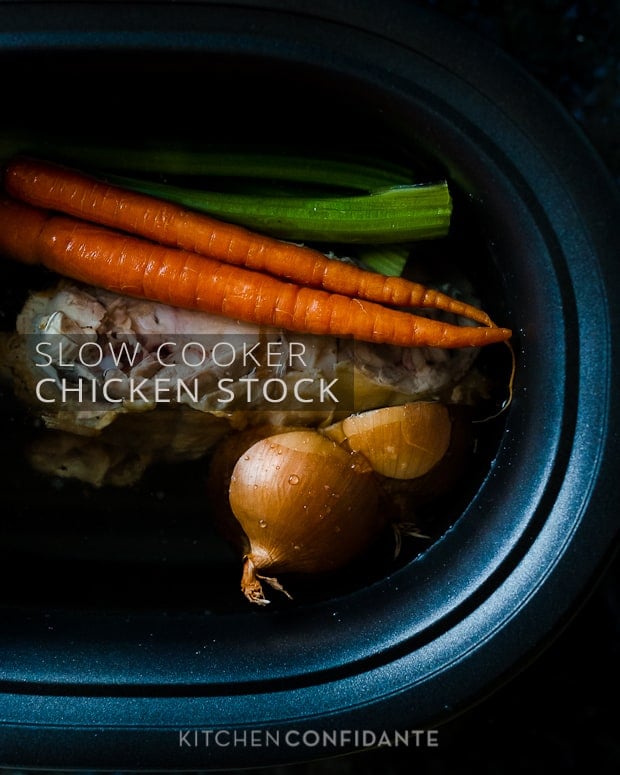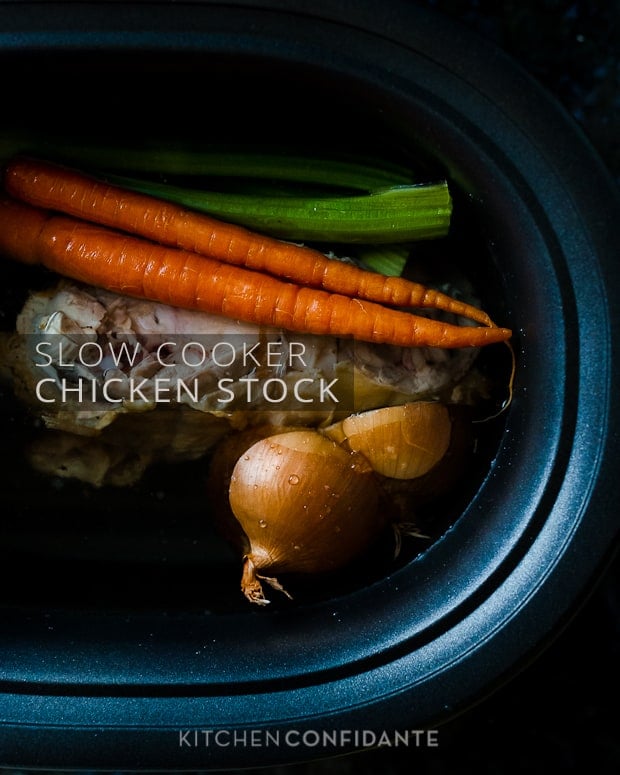 Sundays seem like the right day of the week to roast a chicken. To say any other day is unsuitable, is, of course, completely untrue. A beautifully browned, crispy chicken is one of my favorite meals to cook (and eat) mid-week. But there's something about a leisurely Sunday at home, with the clock pacing itself slowly and deliberately, that makes it especially lovely for a simple roast. With time on your side, having the oven do the work as you tend to other things (relaxing, perhaps?), seems like an indulgent way to cook. There's nothing better than the aroma of roast chicken growing stronger, permeating the far reaches of the house. You catch a whiff as you walk down the hallway, knowing that with hardly any effort at all, a satisfying meal will be ready to close the weekend.
And afterwards, there is the carcass, perhaps the next best part of a roast chicken. There was a time when I used to throw it away, not realizing it was a precious waste. In the gnarly carcass is the promise of flavor, of future meals. After dinner, I start up the stove, to simmer up homemade chicken stock.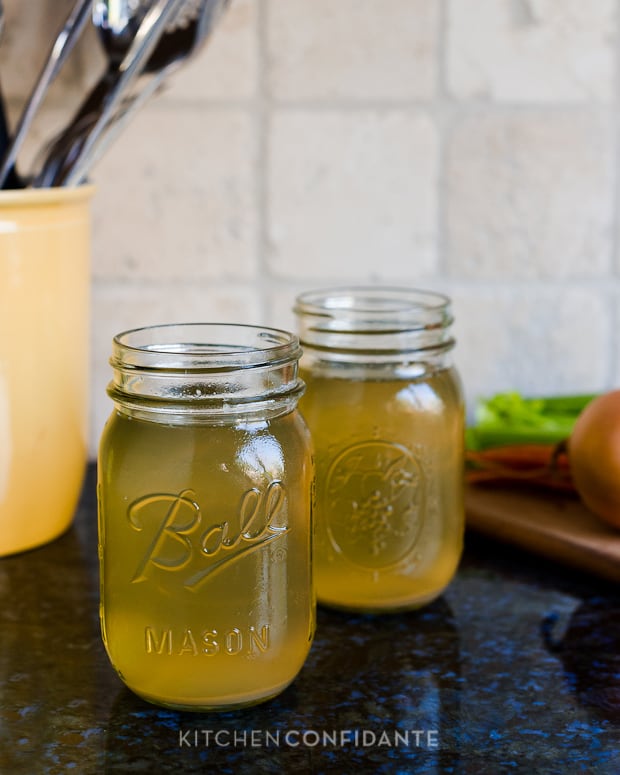 But on a Sunday night, I find myself gearing up again for the week. The luxury of time suddenly gets cut short, and it's time to pack lunches, iron outfits, clean up the kitchen, and begin bedtime routines. The idea of monitoring a pot on the stove can seem unappealing, so when I'm feeling particularly pressed for time, I call in the slow cooker.
Slow Cooker Chicken Stock is a wonderful option whenever you don't have time, whether it is because you can't be in the kitchen, or home, for that matter. Let the slow cooker do the work; when you wake the next morning, you'll have stock to use for the week – that Sunday chicken serving well beyond one evening's meal.
Slow Cooker Chicken Stock
Don't let that chicken carcass go to waste. When you're short on time, let a slow cooker do the work for you, extracting all the goodness from the carcass into a chicken stock that can be used in soups and more.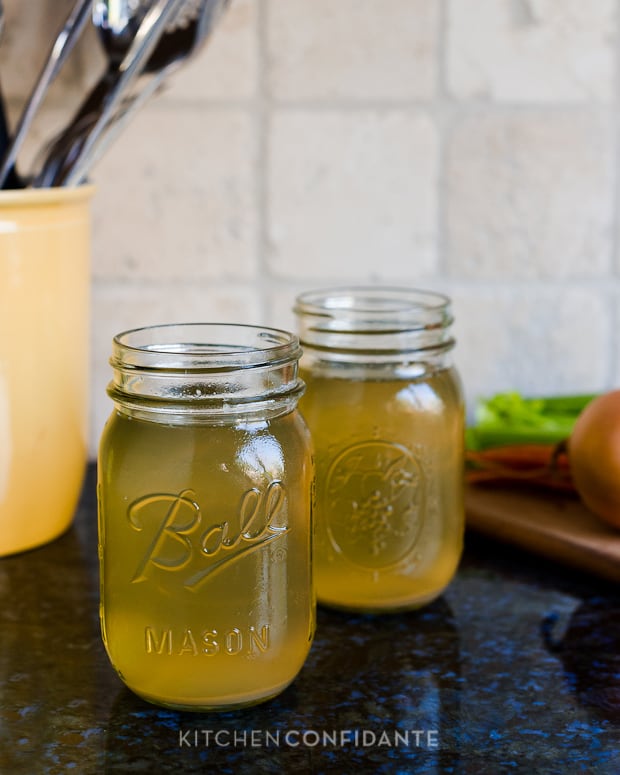 Print Recipe
Ingredients
1 roast chicken carcass (remove any herbs/aromatics from the cavity)
3 medium carrots
4 stalks celery
1 onion, halved (skins on)
1 tablespoon whole peppercorns
1 bay leaf
1 tablespoon kosher salt
8 cups water
Instructions
Place the chicken carcass with the remaining ingredients in the insert of a slow cooker. Set the slow cooker on high for about 8 hours; the meat should be falling off the bones. Strain the stock and store in air tight containers in the refrigerator or in the freezer.