Sneak Peek
I can't shake this sneaking suspicion that Autumn has been playing hard to get lately. She will coyly show her face, sending brisk temperatures and even rain one day, only to disappear to sunny skies and mid 70 degree weather the next. This teasing has…
Sneak Peek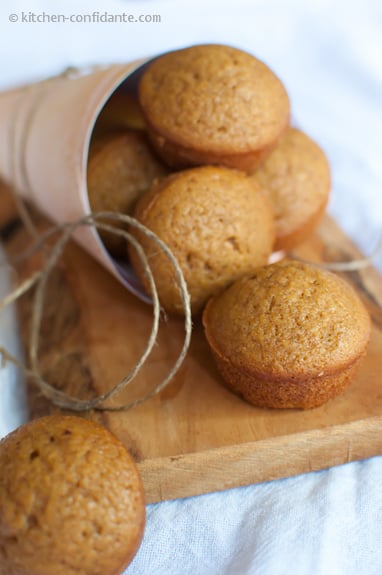 I can't shake this sneaking suspicion that Autumn has been playing hard to get lately. She will coyly show her face, sending brisk temperatures and even rain one day, only to disappear to sunny skies and mid 70 degree weather the next. This teasing has me puzzled, and it's almost like a mean game we play in the mornings, when I am trying to figure out what to wear. Each day, I check three different weather apps on my iPhone, and try to reasonably guess how I should dress. I waver between tall boots and flip flops, sweaters and tank tops.
Please, Autumn, will you just make up your mind? These sneak peeks into deliciously chilly weather are too tempting. I am so very ready for Fall.
Well, even if the season does not feel ready, I certainly am, and I am pushing forward. Autumn, ready or not, I am going to have my soups and my stews, my oven baked goods and slow cooked meals, whether you like it or not.
Nothing says Autumn better than pumpkin. Just ask any Starbucks Pumpkin Spice Latte devotee. I think I must have seen dozens of status updates exalting the arrival of this seasonal beverage. And I can well understand why; the moment I smell the aroma of warm, spicy pumpkin, it instantly puts me in the mood for fireplaces and thick woolen scarfs. So, to defy Autumn and her fickle ways, I am baking Pumpkin Bread.
All it takes is one excellent base recipe for Pumpkin Bread, and you can put your spin on it in so many ways. My favorite recipe comes from an old issue of Food and Wine. Make it as a loaf, a muffin, or even as mini muffins. Load it with chocolate chips, butterscotch chips, dried cranberries, or pecans – the possibilities are endless. Enjoy autumn inside your kitchen, even if it's 70 degrees outside.
Pumpkin Bread
Recipe from Food and Wine.
Since I can never seem to get enough, I always make a double batch. The following doubled quantities will yield 2 loaves, 24 muffins or 48 mini muffins:
3 C all-purpose flour
3 tsp cinnamon
2 tsp baking soda
2 tsp salt
2 tsp ground ginger
1 tsp freshly grated nutmeg
½ tsp ground cloves
½ tsp baking powder
12 tbsp unsalted butter, softened
3 C light brown sugar
4 large eggs
15 oz fresh or canned unsweetened pumpkin puree
2 tsp pure vanilla extract
⅔ C milk
For method and baking instructions for a loaf, please refer to original recipe.
For standard sized muffins, bake at 35o° F for approximately 22 minutes.
For mini muffins, bake at 35o° F for approximately 12 minutes.