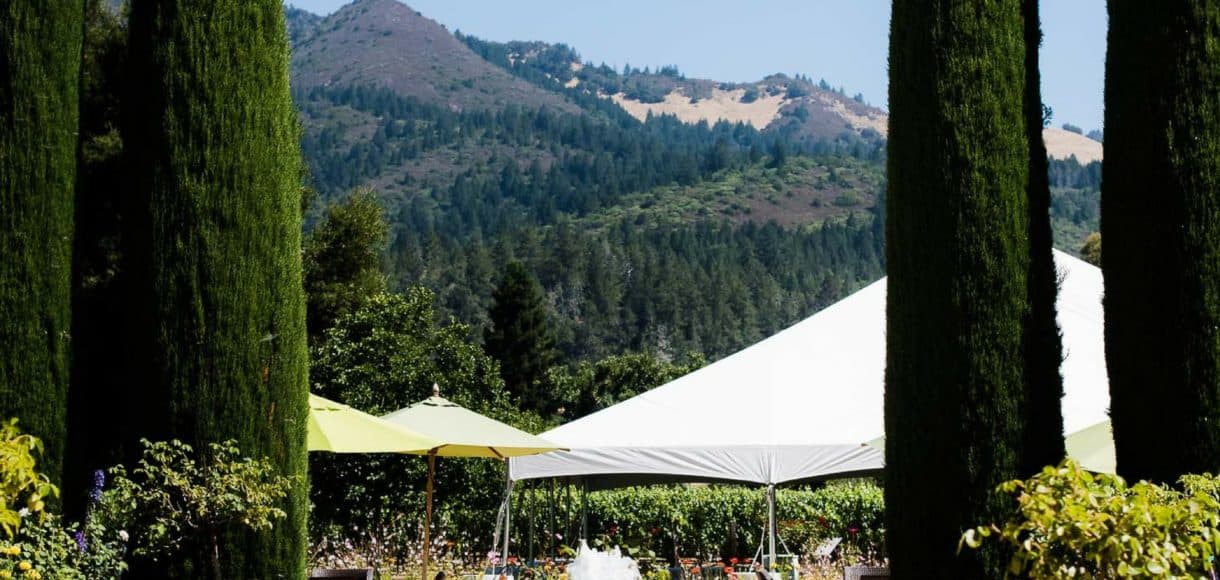 A Taste of Landmark Vineyards: Summer Food Truck Series
Join me for a Taste of Landmark Vineyards, where I share their summer Food Truck Series, new for 2017, and add it to your list of Sonoma wineries to visit!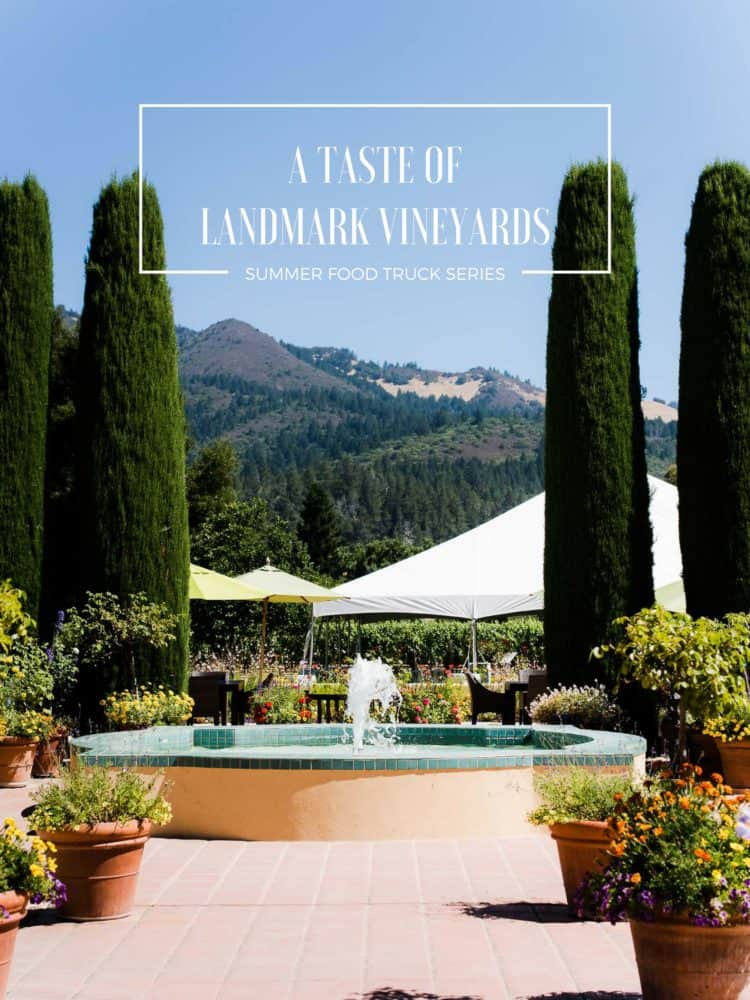 A Taste of Landmark Vineyards: Summer Food Truck Series
Join me for a Taste of Landmark Vineyards, where I share their summer Food Truck Series, new for 2017, and add it to your list of Sonoma wineries to visit!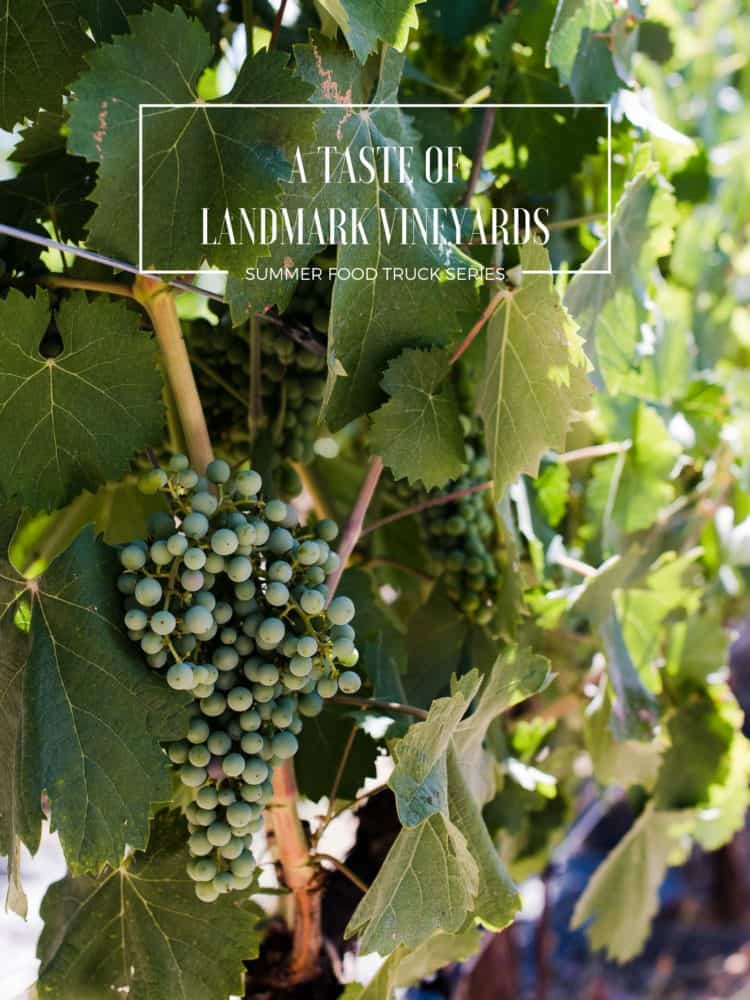 When you're in wine country, sipping and tasting your way through the valley, it's easy to not have a care in the world. Life is good. Delicious, actually.
But woman can not live on wine alone.
Or crackers.
I get hungry.
When I consider which Sonoma wineries to visit, I always appreciate when the winery offers something more, whether it's a bespoke food pairing or by welcoming you to enjoy a picnic on property. I'm not the type of person to want to rush from winery to winery — I want a reason to take my time and actually enjoy my tasting.
I was excited when Landmark Vineyards invited me to visit their winery in Sonoma to experience their new summer food truck series. Throughout this summer season, they have invited their favorite local food trucks to the winery, which is a lovely way to experience local bites with their wine!
On the morning of my visit, the morning sun broke through the valley fog just as our car rolled through the Landmark Vineyards gate. While I have enjoyed Landmark wines before, it was my first visit to the winery, and I was relieved to find that it wasn't an overwhelming, palatial winery like you find in some parts of wine country, but very charming, and well, very Californian. It felt like we were pulling into a friend's home for a garden party, and as we walked through the arches into the tree canopied courtyard, we were greeted beyond by a beautiful view of the Mayacamas Mountains.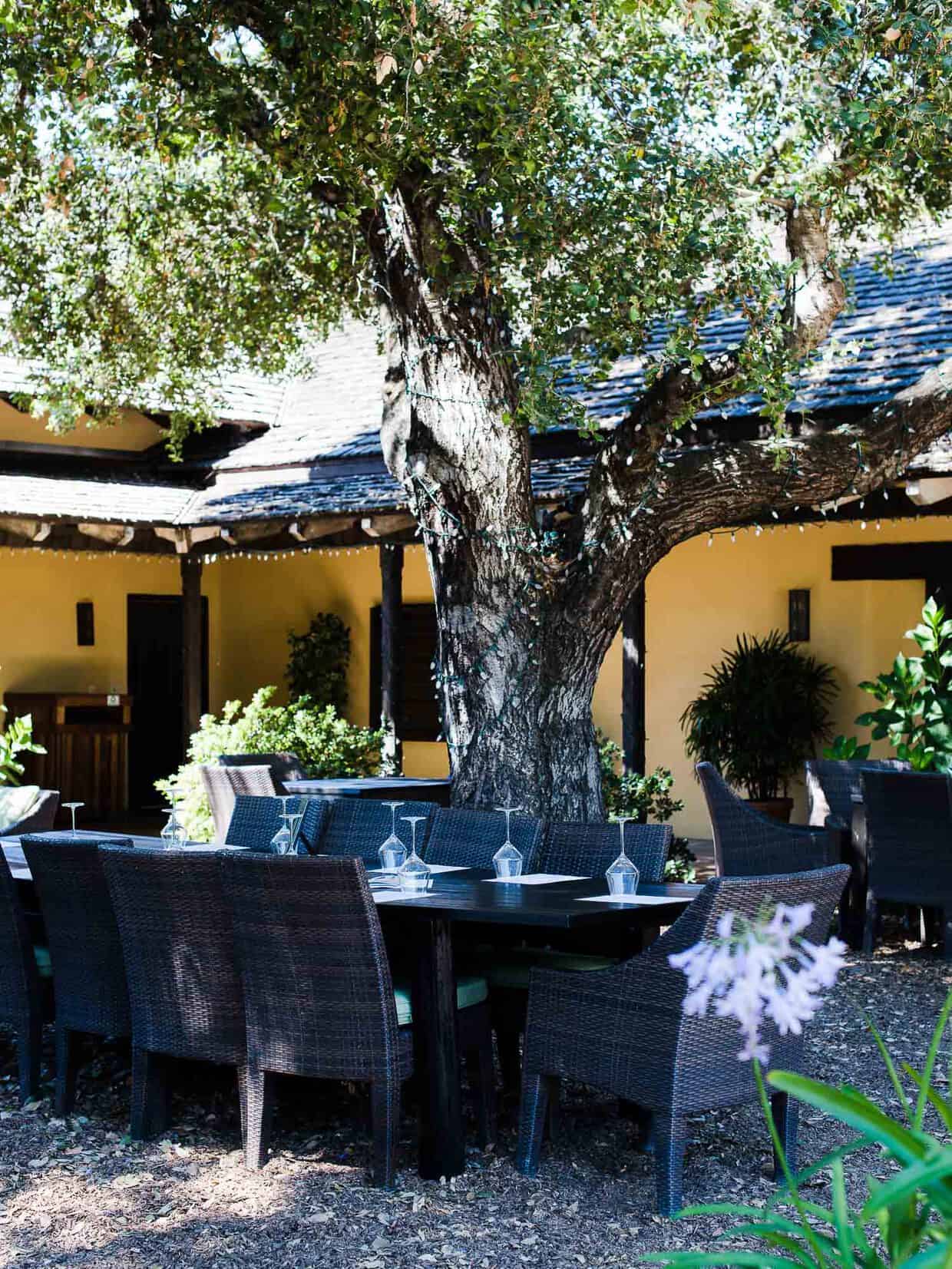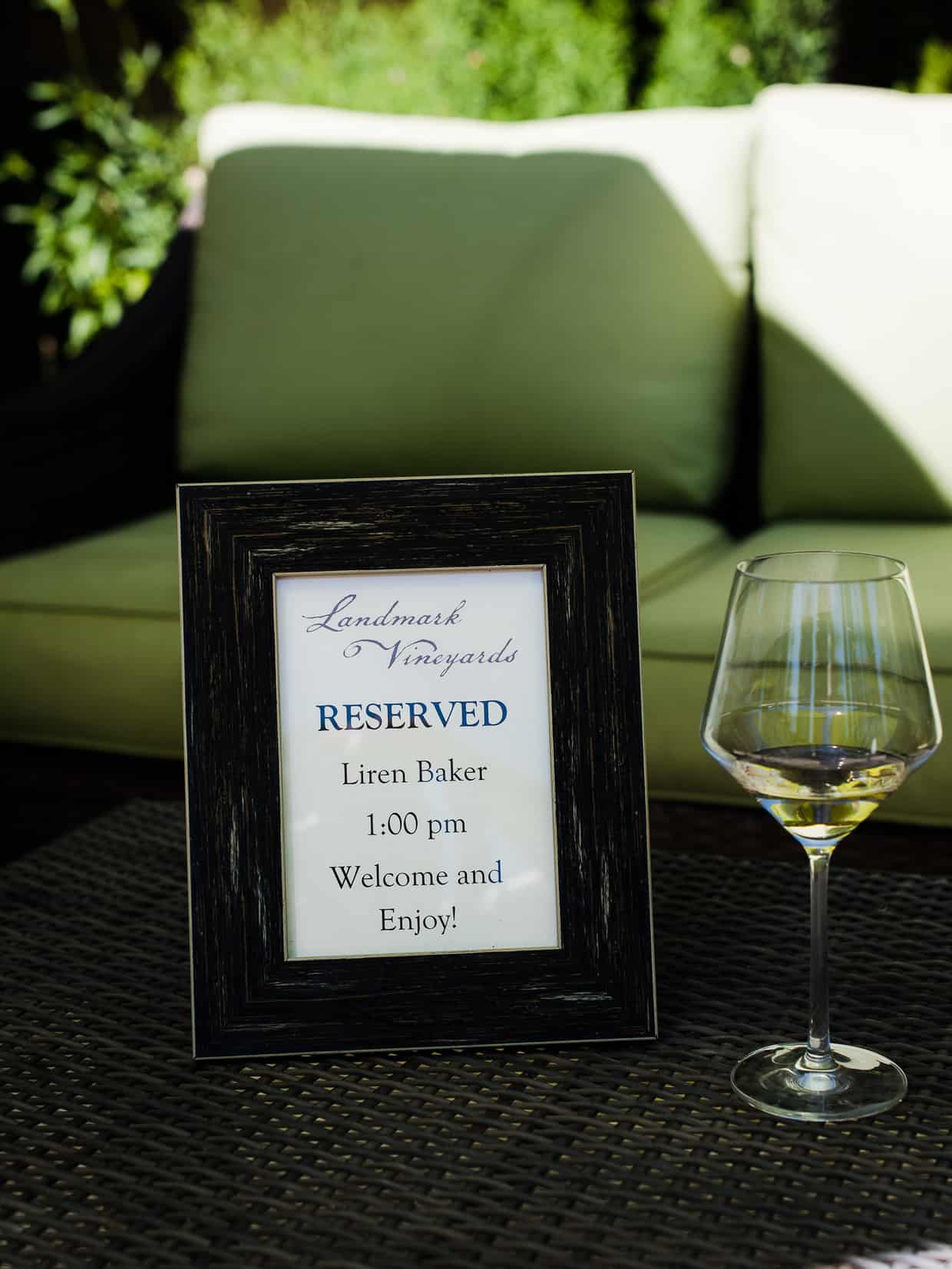 But beyond the tile walkways and the very welcoming reserved seating in our little corner of the courtyard, what was even more welcoming was the hospitality of the tasting room staff. I have to say that beyond anything, what I will remember most of our day at Landmark is the staff's enthusiasm and warmth. I noticed how infectious their smiles were to everyone who visited, whether it was the couple tasting at the bar, the large group of friends at the long table, or the families picnicking in the shade.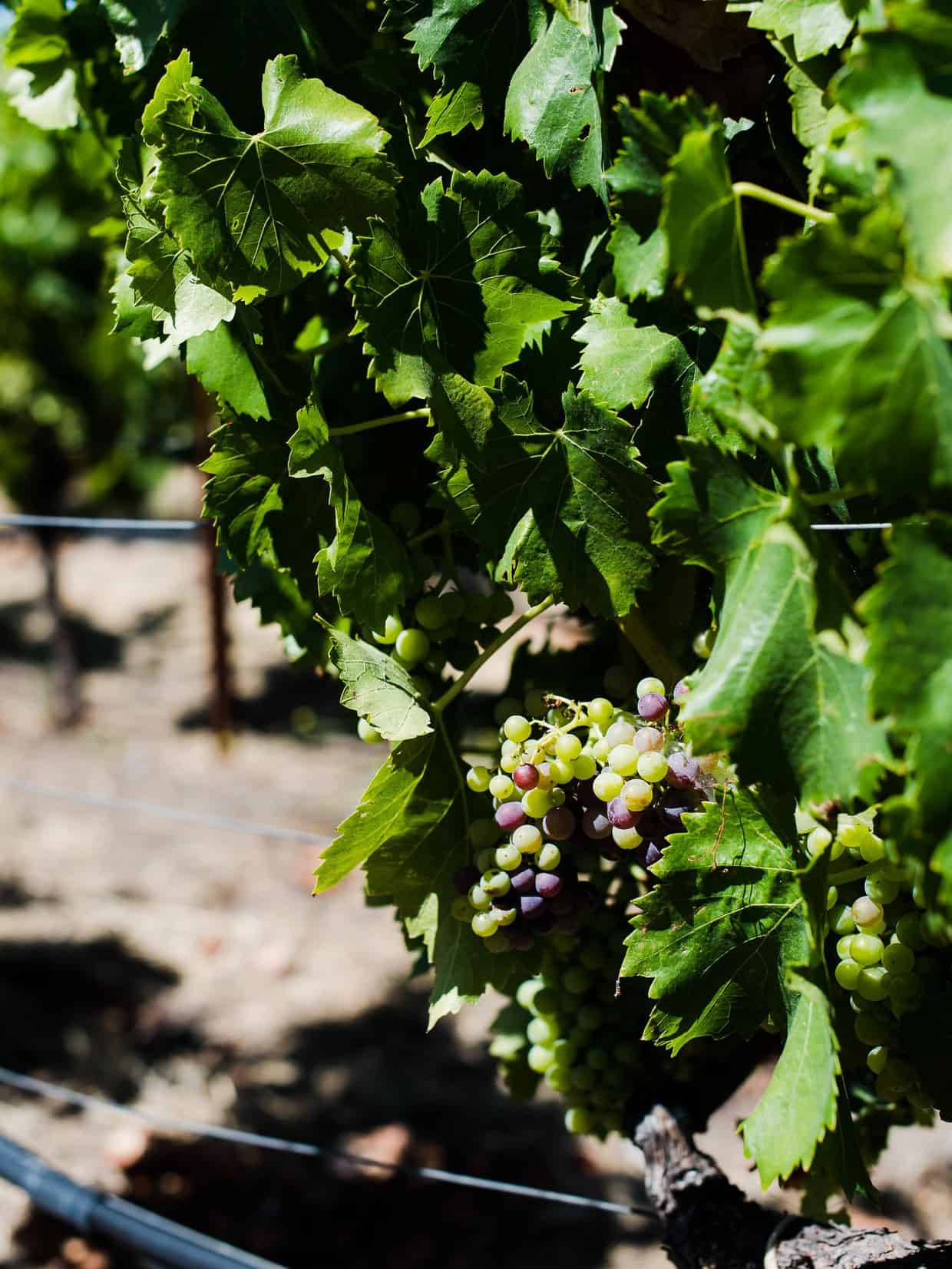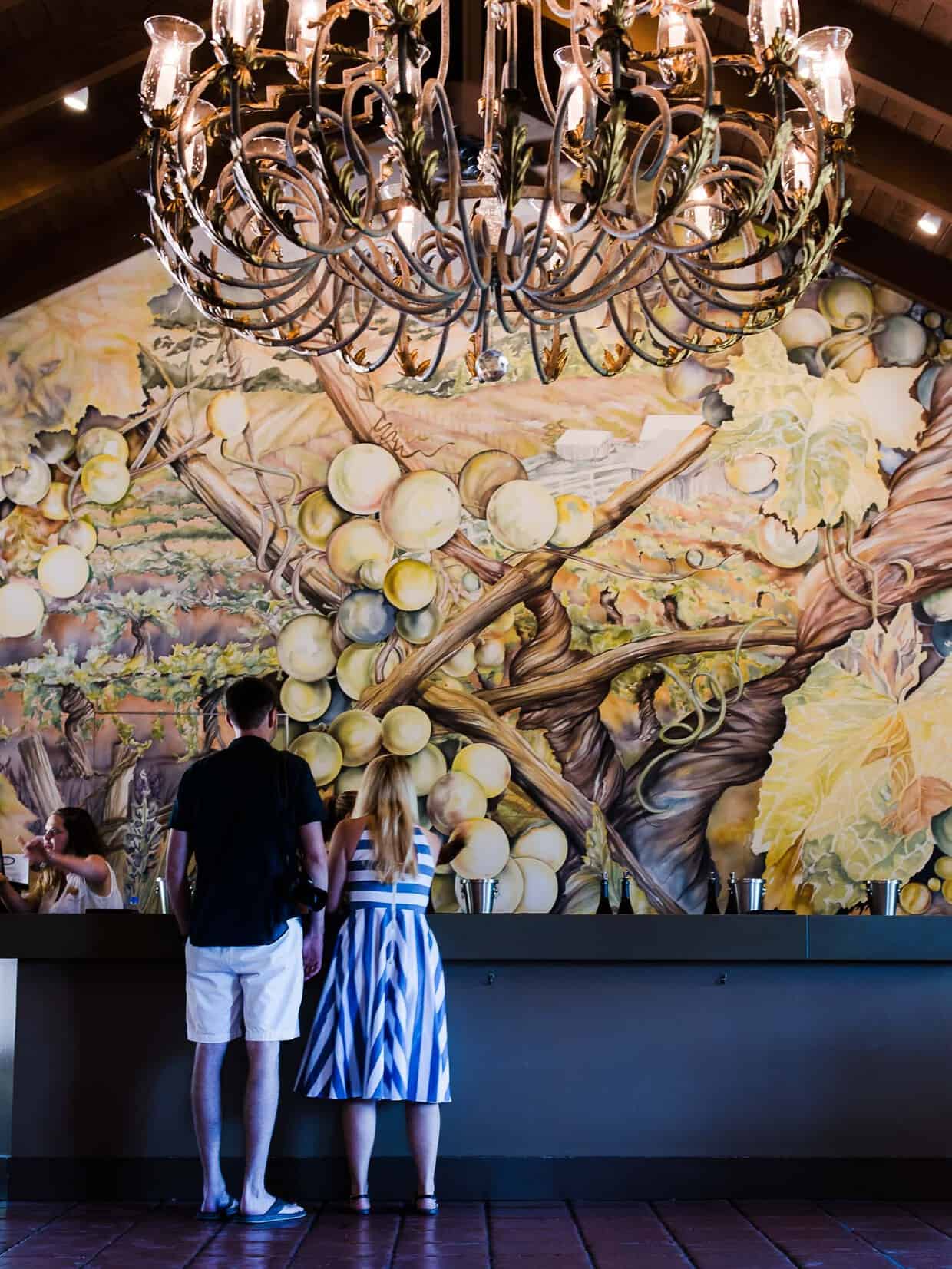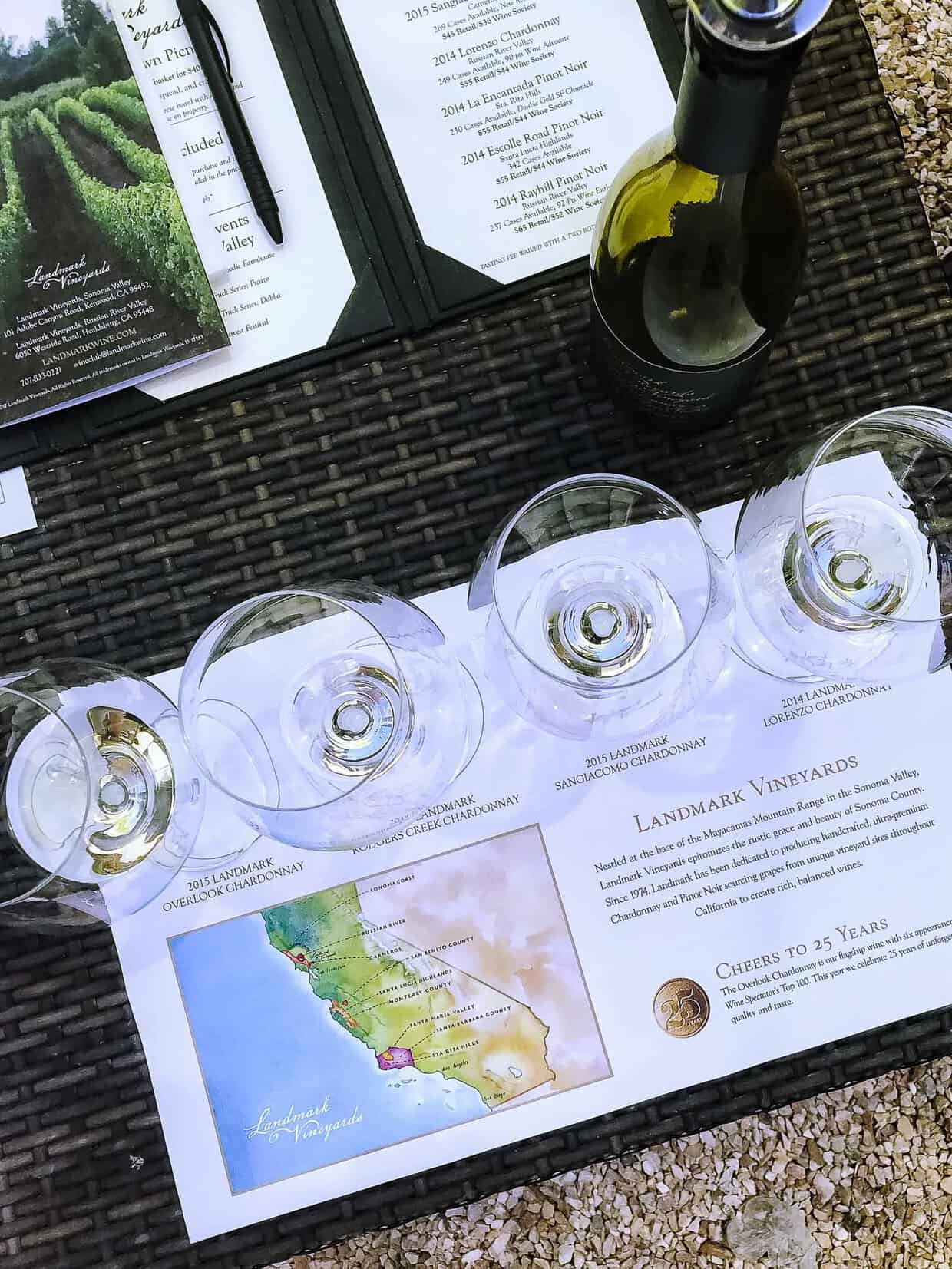 We started with a flight of chardonnays, tasting Landmark's flagship Overlook Chardonnay, and working our way through their diverse portfolio of styles, culminating in my personal favorite: Landmark's 2015 Lorenzo Chardonnay. Beautifully balanced, with just the right notes of bright citrus and french toast, I wish I could have just lingered forever with this chardonnay.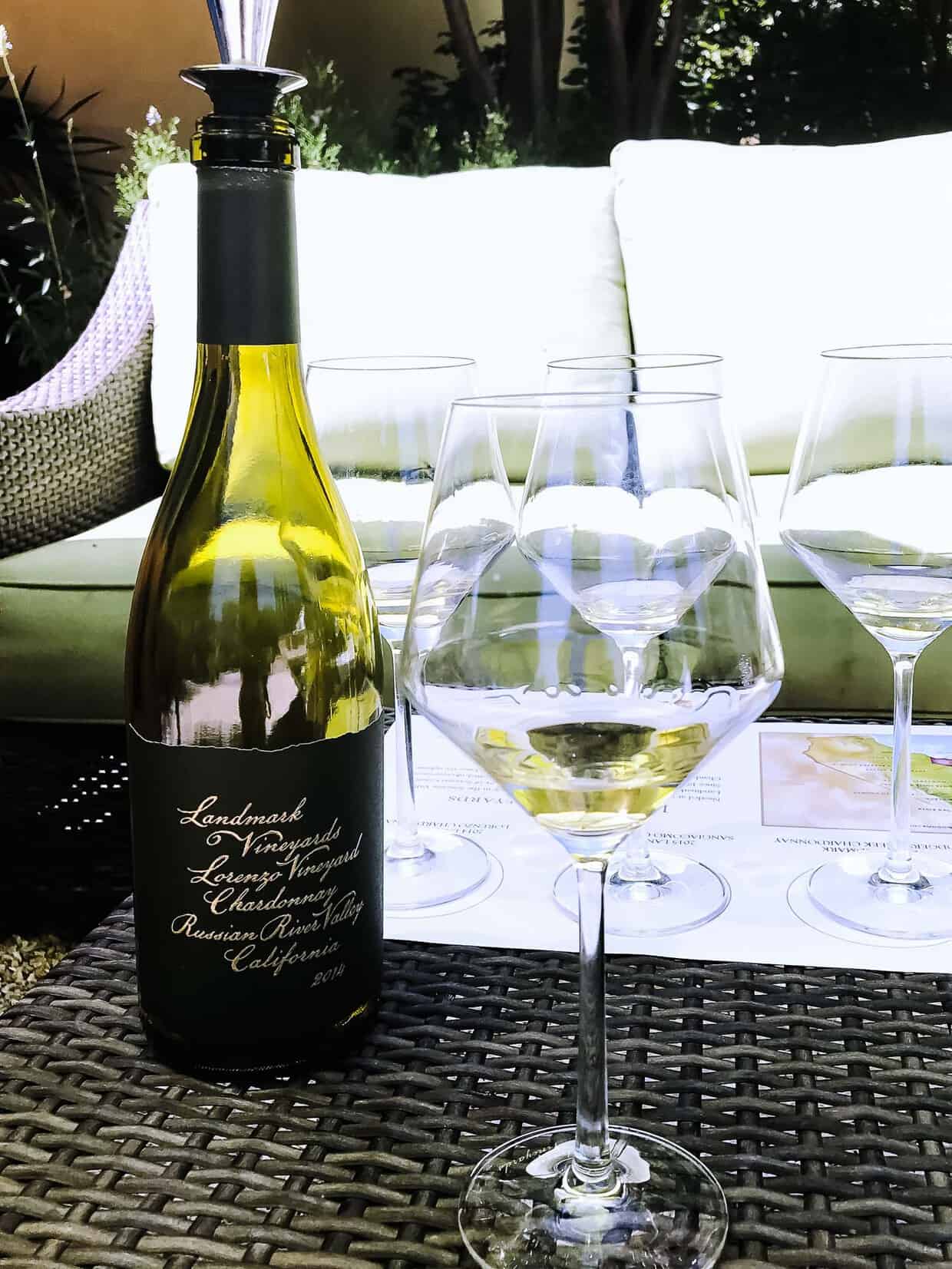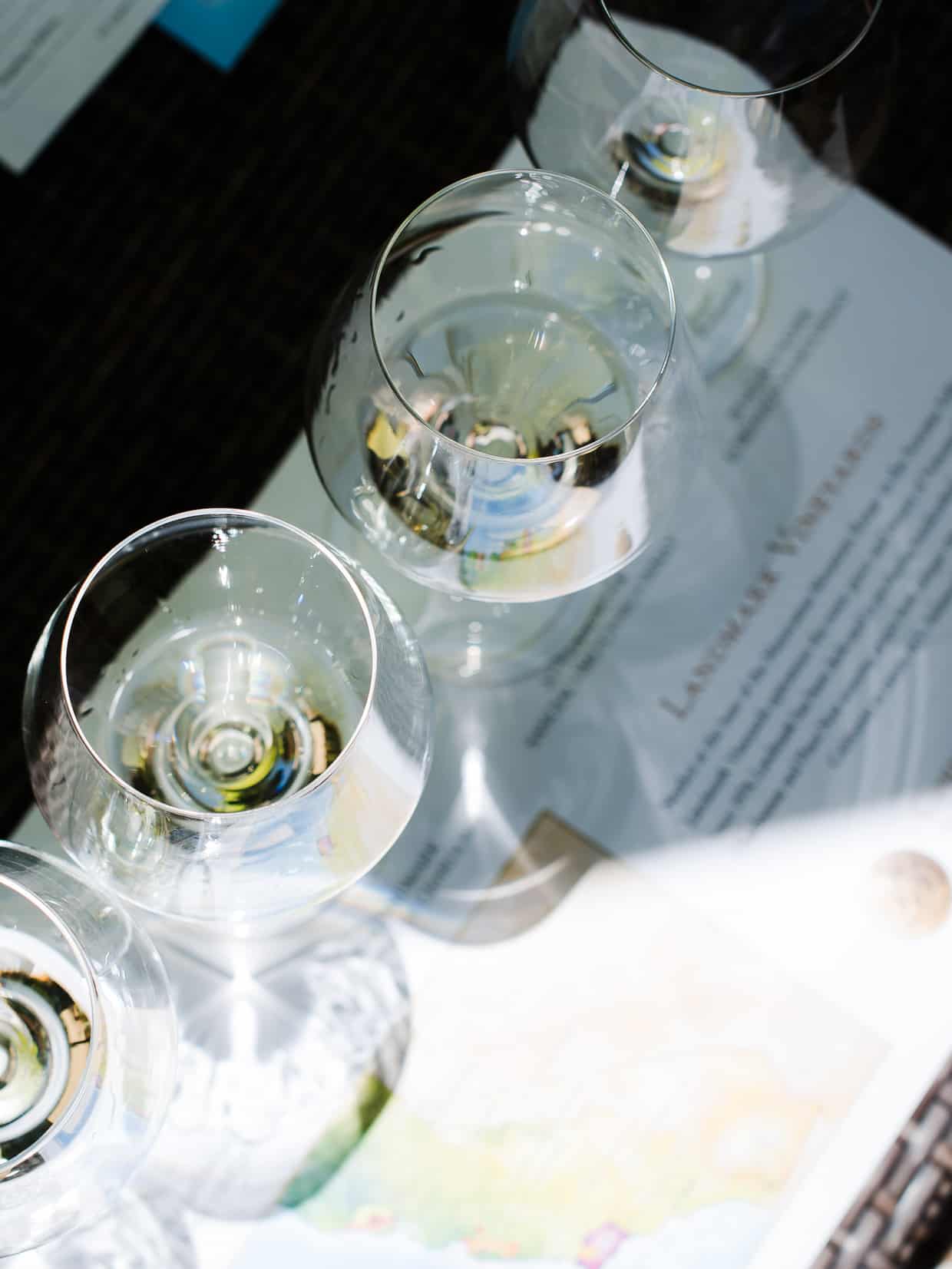 But there was more to explore, and my stomach was grumbling. The timing was perfect, as the Picazo Cafe food truck was beckoning, and it was time to decide what to eat! My husband opted for their signature Picazo burger, which must have been amazing because it disappeared before he remembered to offer me a taste. This was fine, since I was quite content with my portobello mushroom burger and my fresh salad — both of which paired perfectly with the last sips of chardonnay in my glasses! Not only did I love that Picazo was there that day serving up delicious food, but also it gave me a chance to appreciate how nicely Landmark's wines pair with a meal.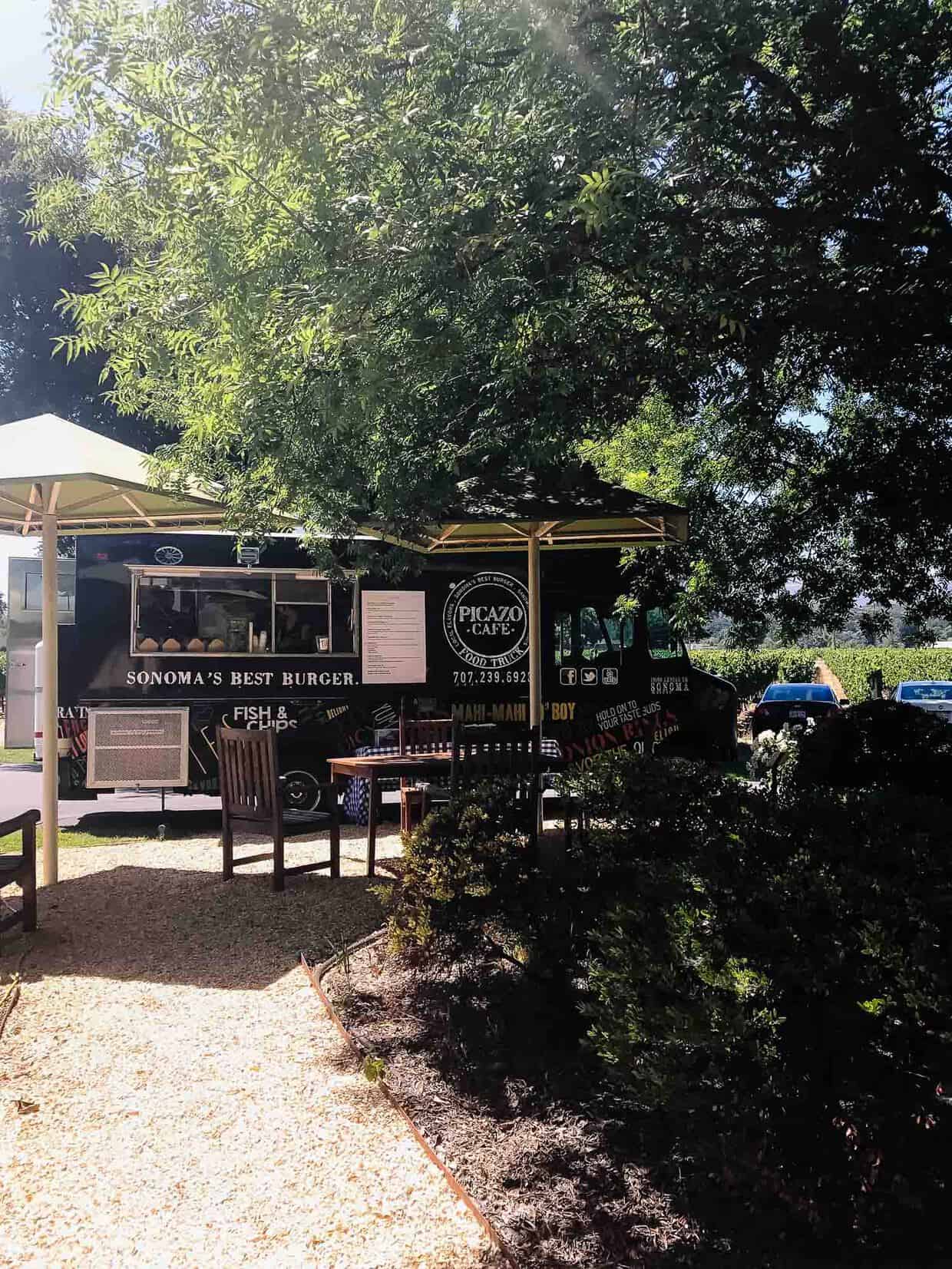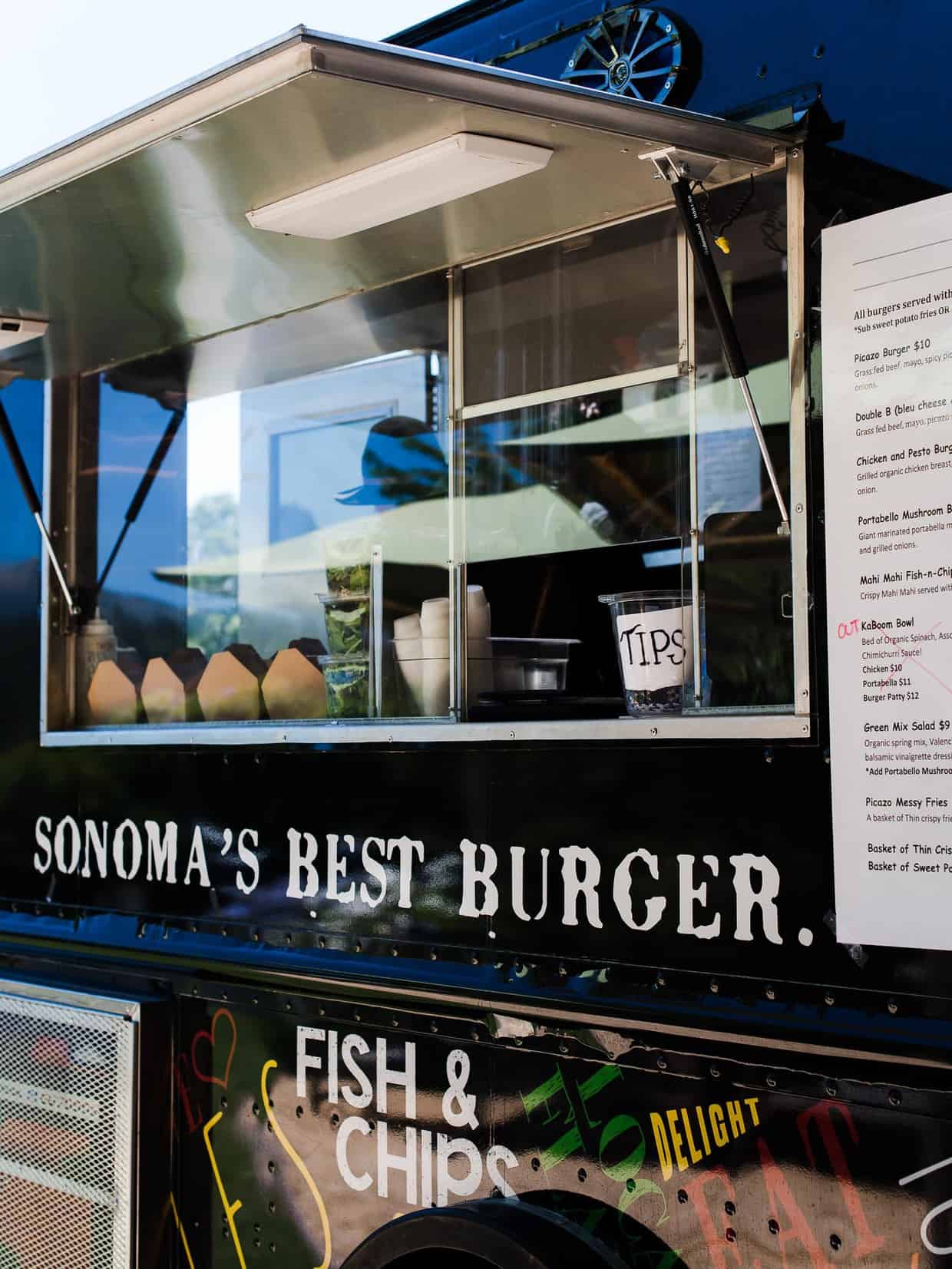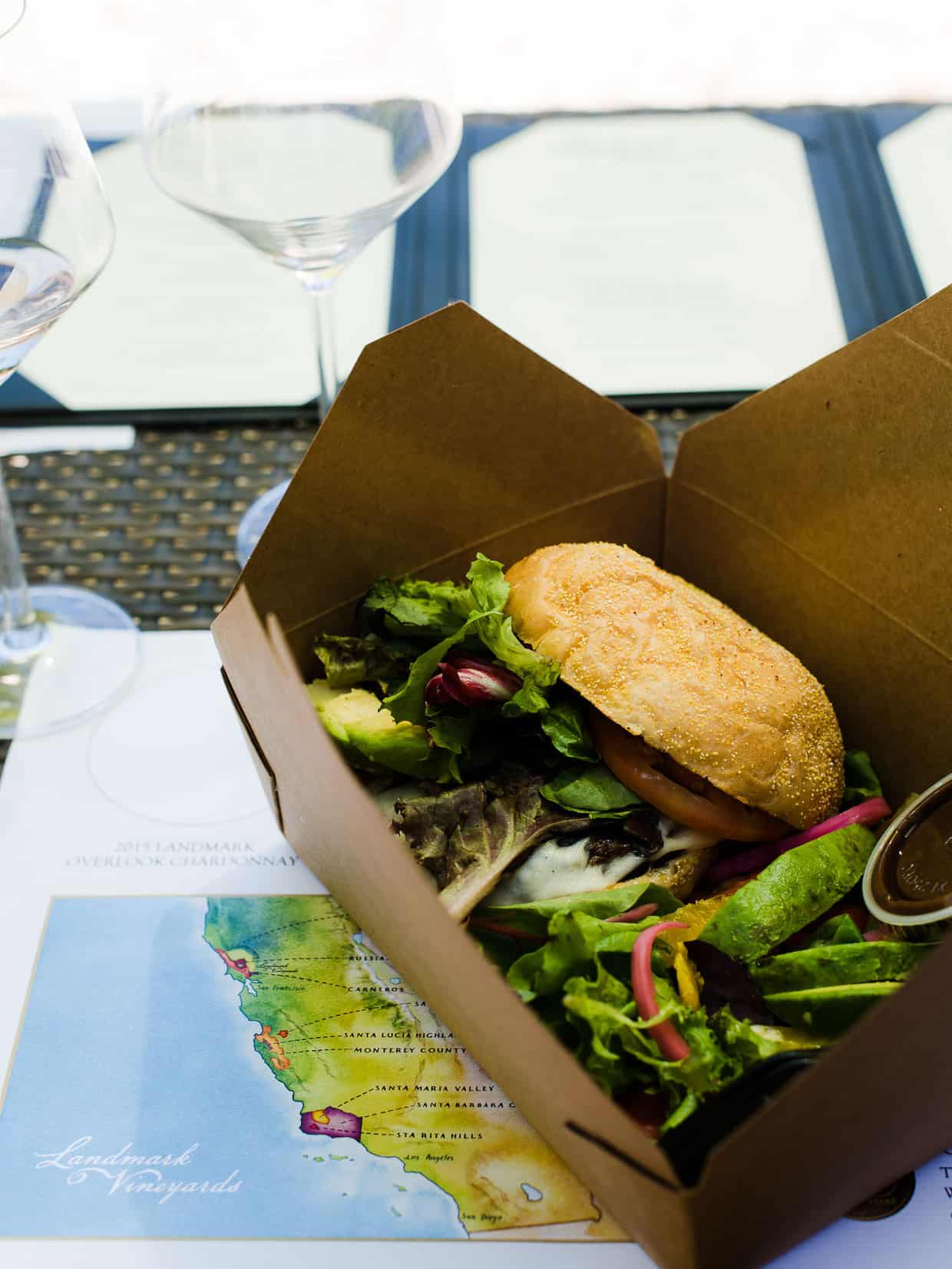 Bellies full, we hopped aboard  Landmark's complimentary horse-drawn carriage tour, led by third-generation Sonoma Valley farmer Pat Prather. Like everyone we encountered at Landmark, Pat's enthusiasm was infectious, and it was a charming way to learn more about the techniques they use to grow their grapes and develop their wines.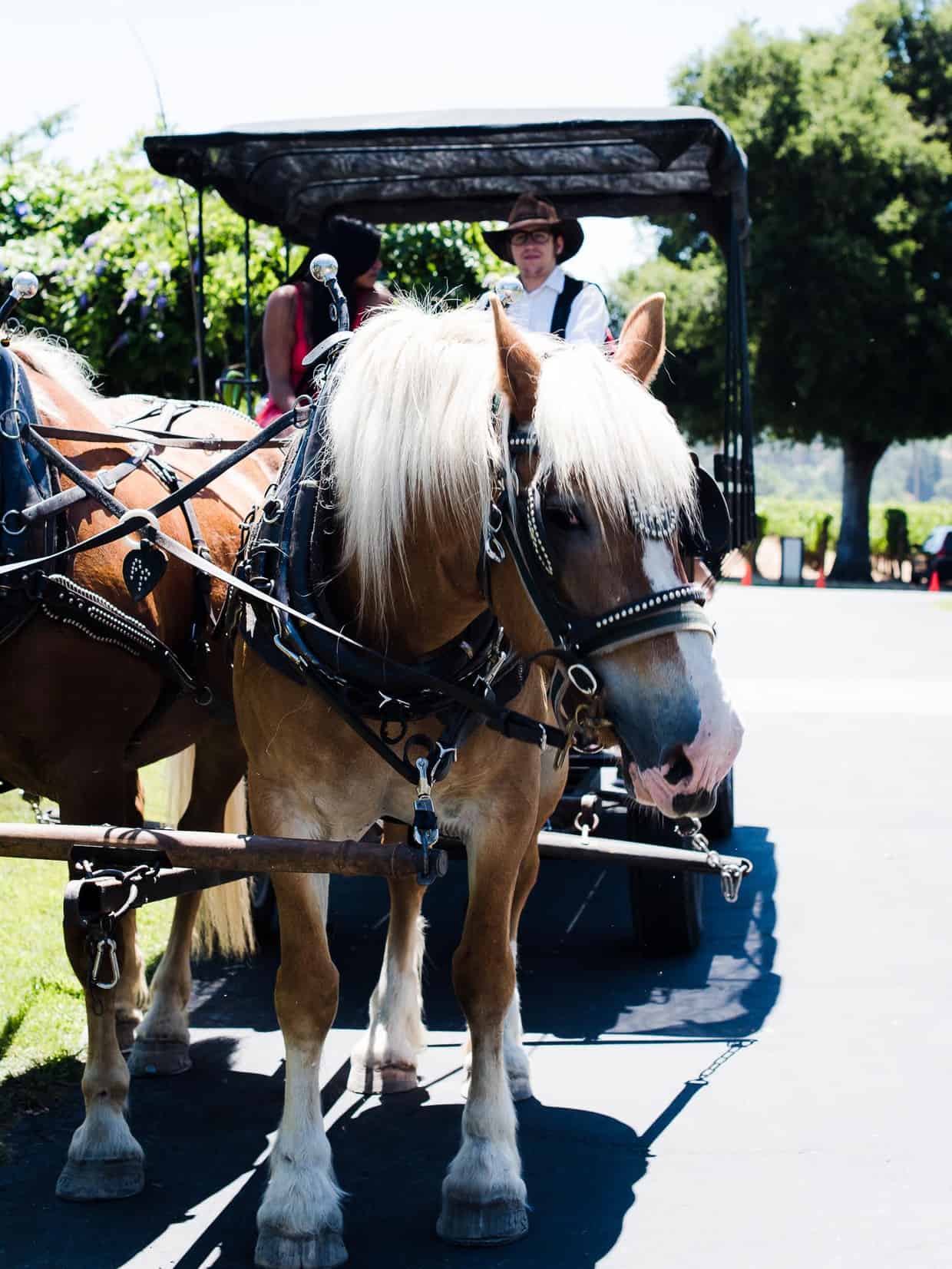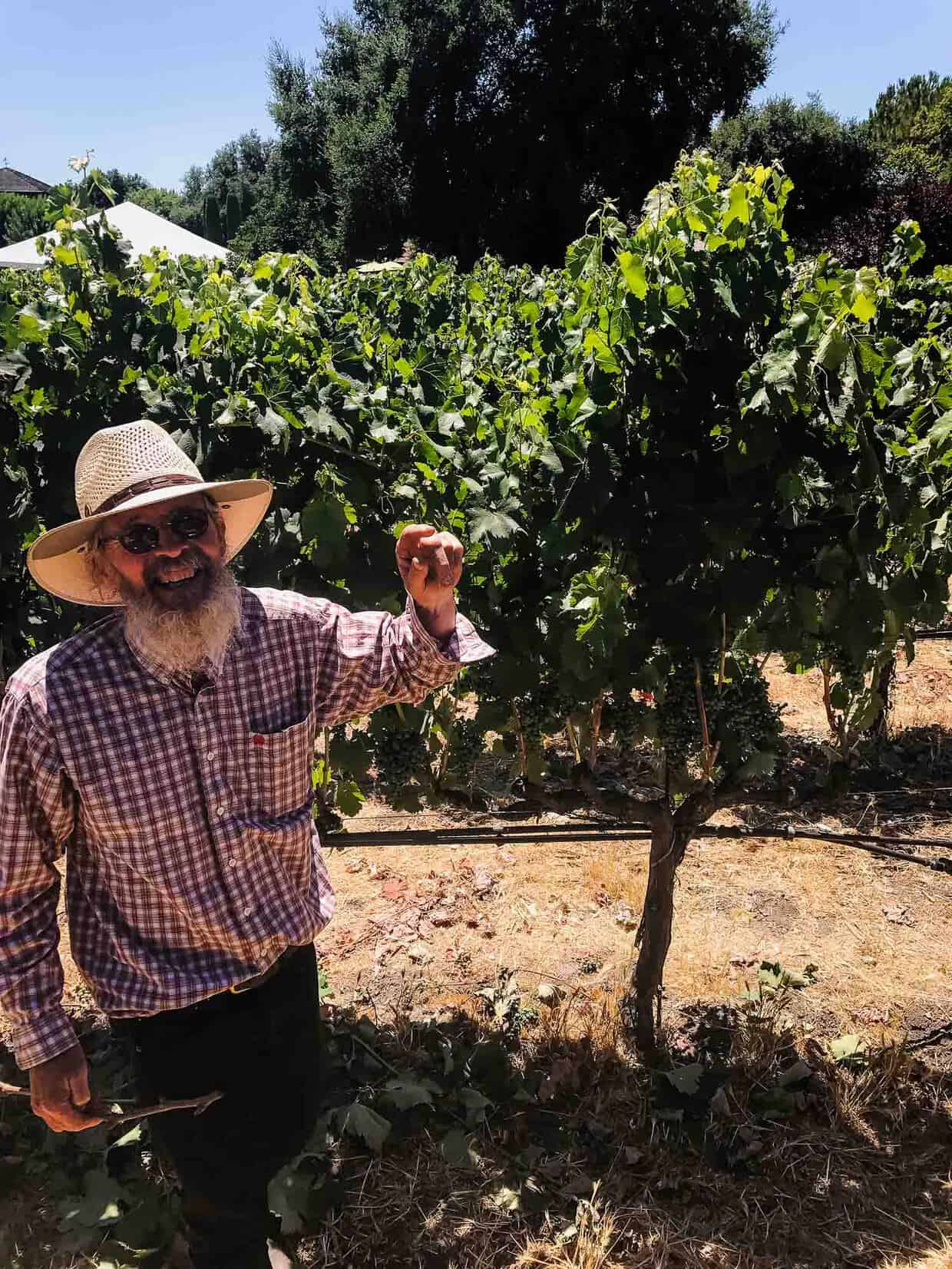 Now, when you have chardonnay, you can't help but think of pinot noir, and Margeve, who had guided us through our chardonnay flight, then took us through their fabulous pinot noirs. If you love a good pinot — it's definitely one of my favorite wines, for sure — you will truly enjoy Landmark's expression of a pinot noir. Again, from their signature Overlook pinot to their single-vineyard pinot noirs, each sip was distinct and delicious, making it hard to pick a favorite. The true treat for us, though, came after Margeve discovered how much my husband enjoys grenache — she opened a bottle of Landmark Vineyard's 2014 estate grenache. We loved it so much, that we added it to the list of wines we brought home!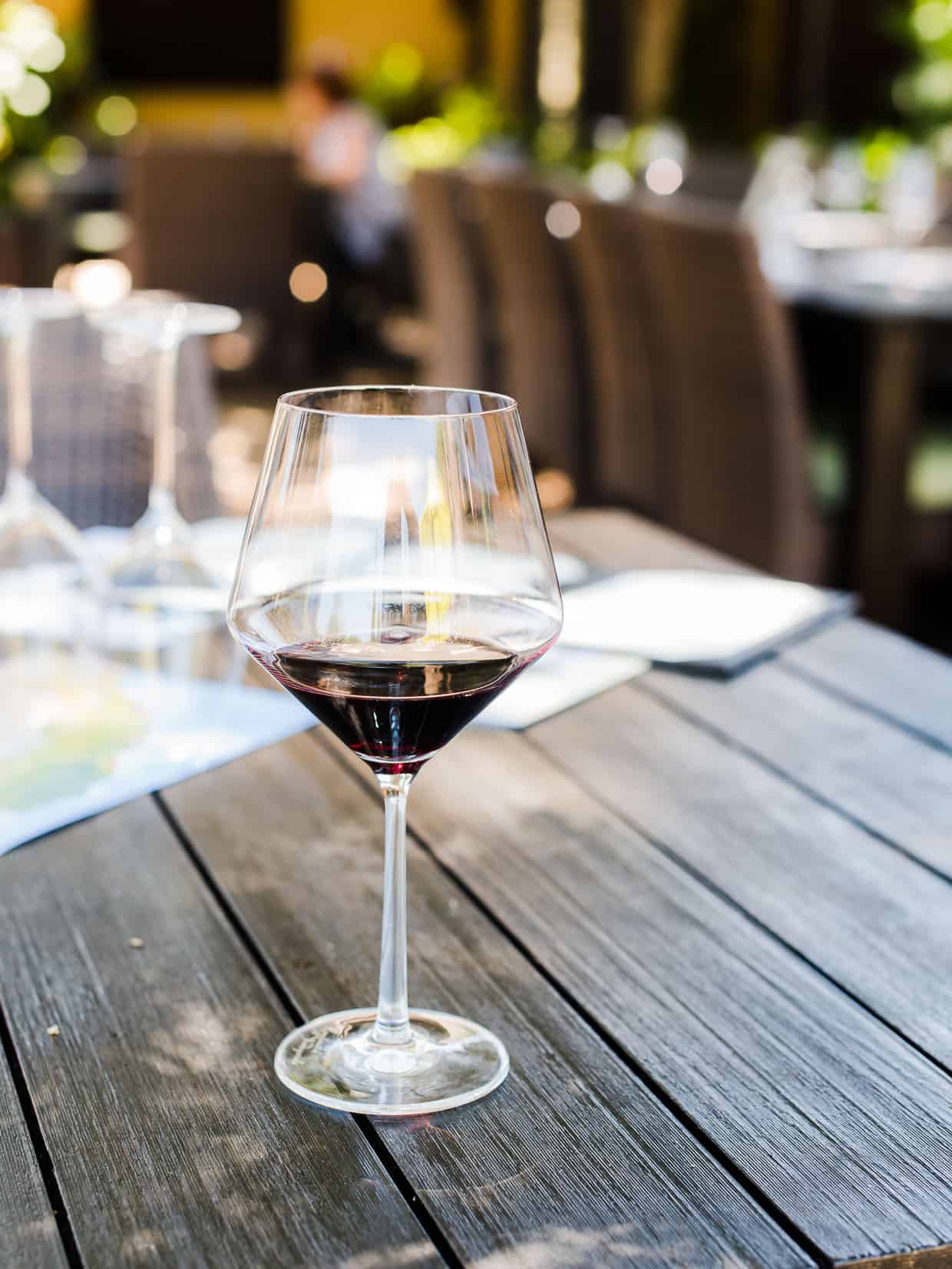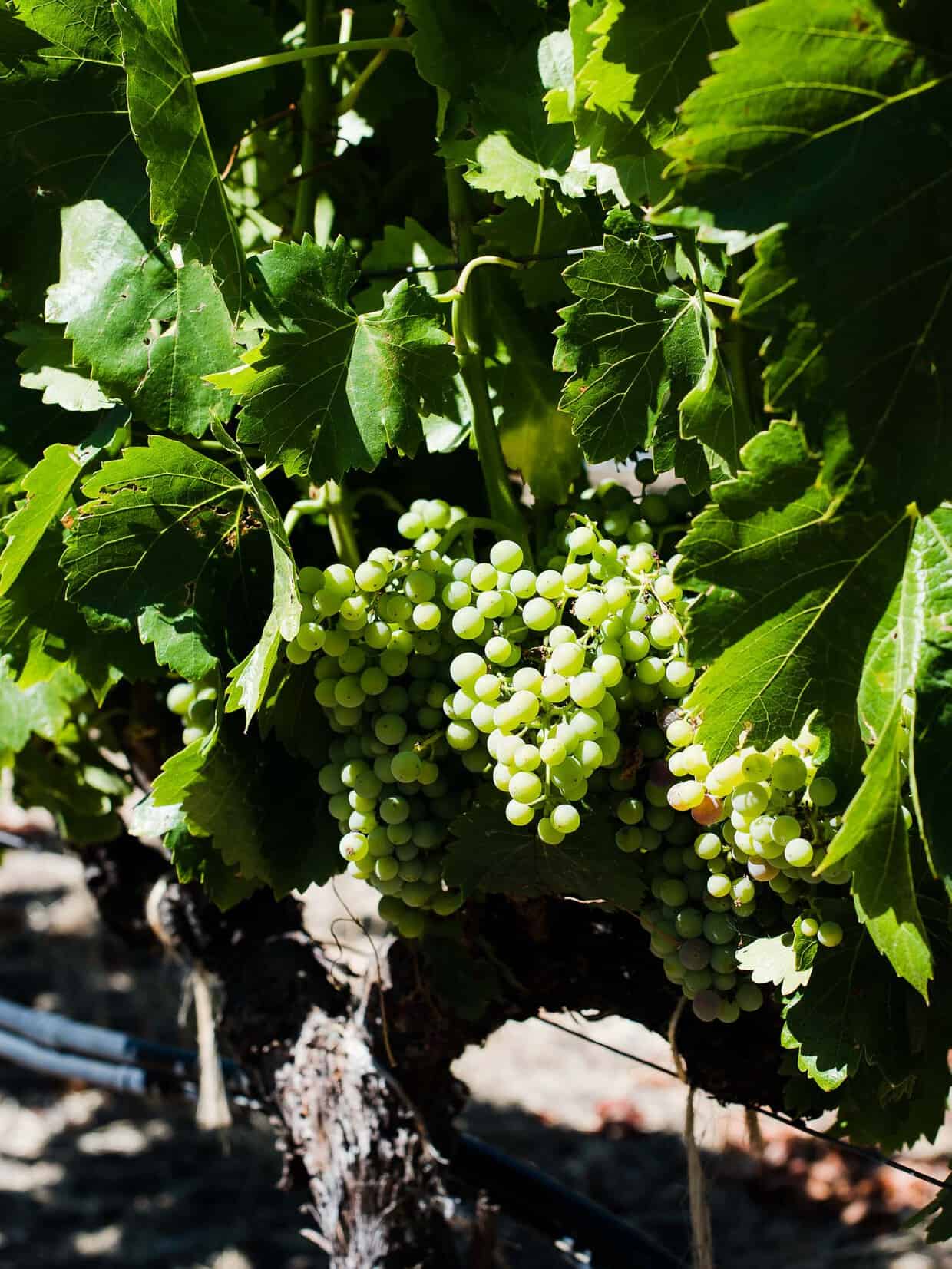 Before we knew it, the day had flown by, and like all good things, it had to come to an end. It was time to head back home. I could have lingered forever, and maybe that is what we loved the most about our visit — when you're at Landmark Vineyards, you never feel rushed, never made to feel as though you need to move along, like you have overstayed your welcome. It's the true meaning of hospitality, served with a good glass of wine.
101 Adobe Canyon Rd
Kenwood, CA 95452
(707) 833-0053
Visit Landmark Vineyards for more event details, from special events to their food truck series!
If you've enjoyed this tour of one of my favorite Sonoma wineries, be sure to check out these other wine related posts, with tips, recipes, and more San Francisco Bay Area winery tours!
How to Clean Stained Wine Glasses
Pissaladière with Prosciutto + A Day in Wine Country with Lindsay Olives
Rhubarb-Wine BBQ Sauce
How to Use Leftover Wine: Wine Ice Cubes
Mulled Wine
Cranberry Wine Sauce
Disclosure: Sincere thanks to Landmark Vineyards for generously hosting us and for making our visit memorable and delicious. This post is not sponsored. All opinions are, as always, my own.