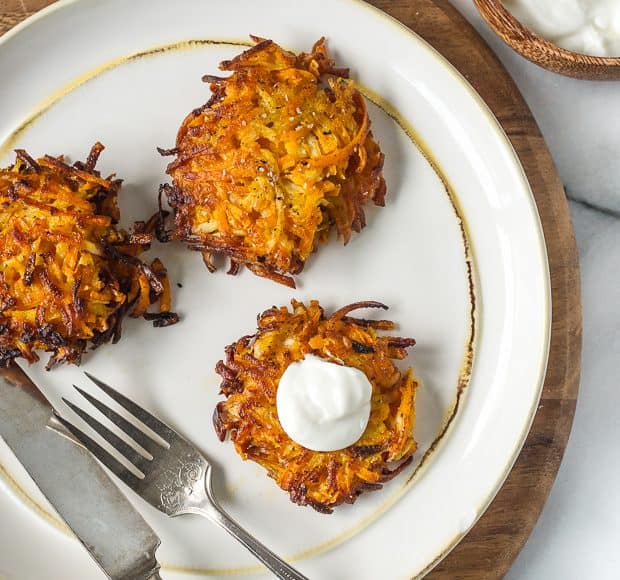 Simple Sundays | Sweet Potato, Turnip and Parsnip Latkes
"Mom, why didn't the turkey come to Thanksgiving?" my daughter asked. "Why?" "Because he was already stuffed!" I admit it, I laughed pretty hard at that one. It's hard to believe that Thanksgiving is just around the corner, but before we know it, our house…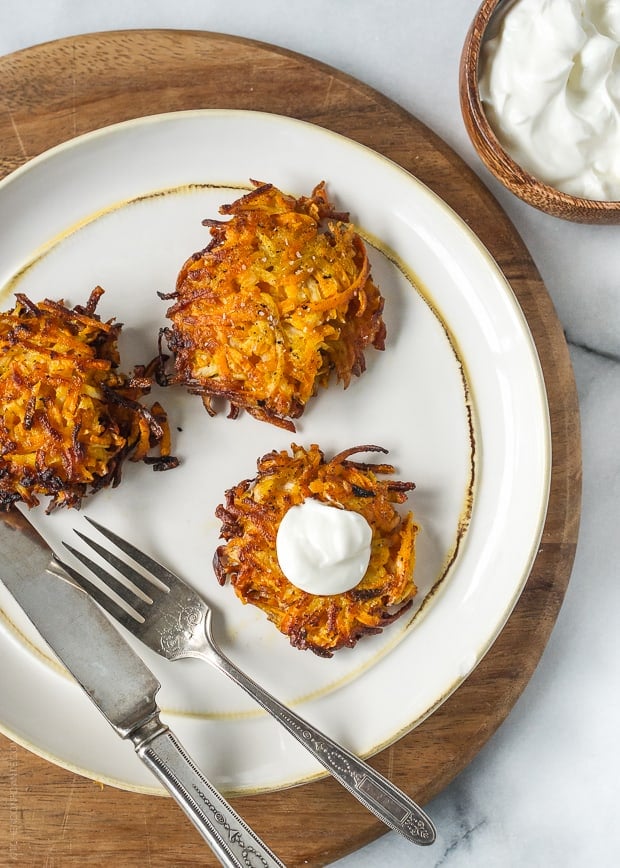 Simple Sundays | Sweet Potato, Turnip and Parsnip Latkes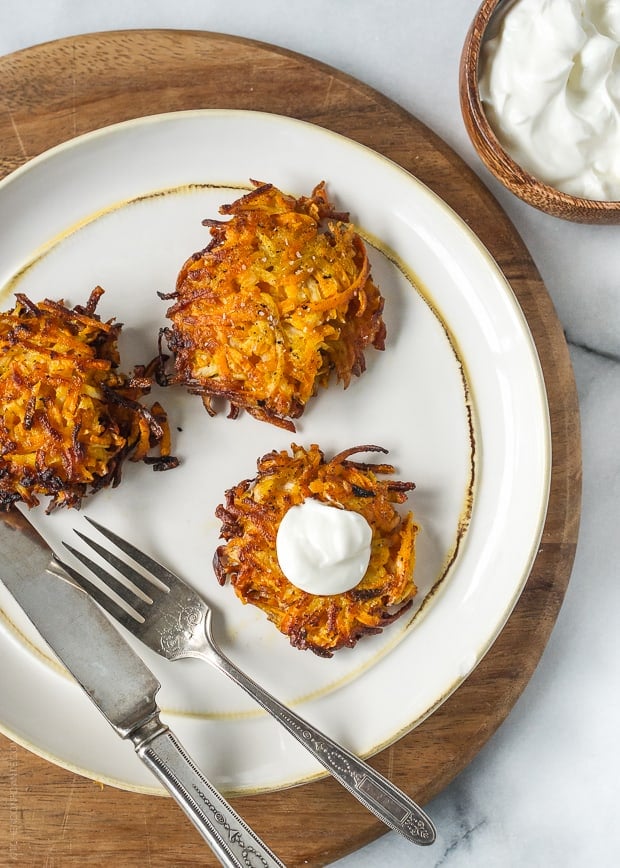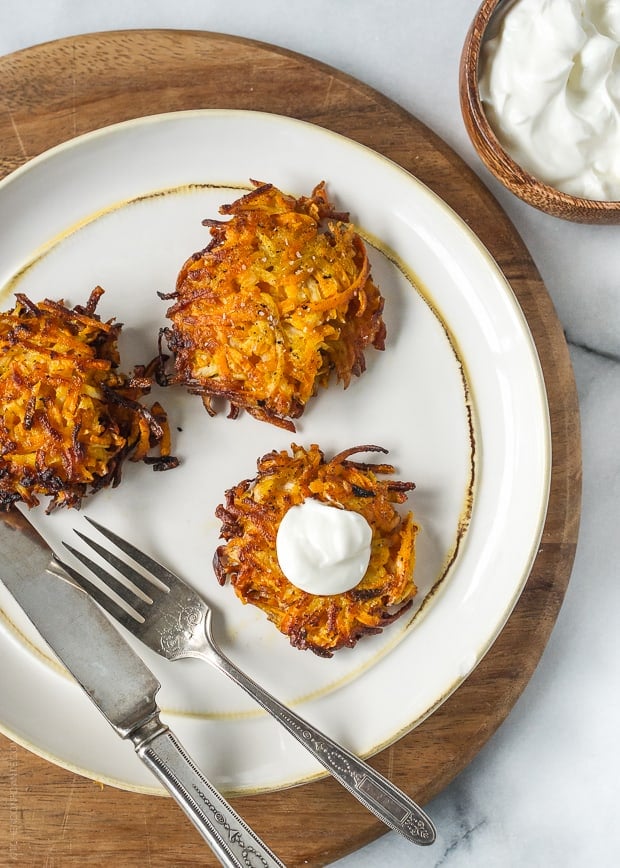 "Mom, why didn't the turkey come to Thanksgiving?" my daughter asked.
"Why?"
"Because he was already stuffed!"
I admit it, I laughed pretty hard at that one.
It's hard to believe that Thanksgiving is just around the corner, but before we know it, our house will be full of visitors once again, and I will be in the kitchen non-stop, on my feet and hovering between the stove and the sink. As we prepare ourselves for family and feasting, I am starting to plan not only for Thanksgiving day, but Thanksgiving week.
I'm thinking of these Sweet Potato, Turnip and Parsnip Latkes.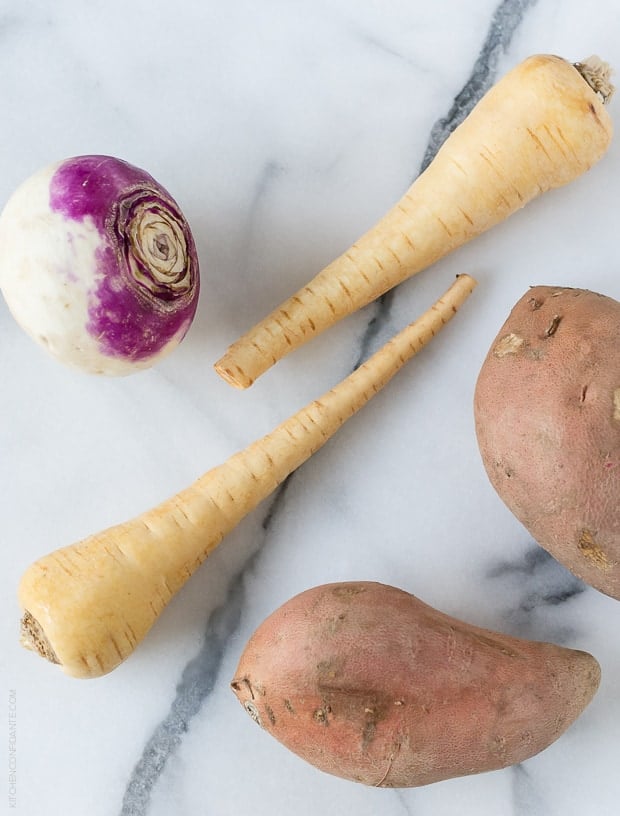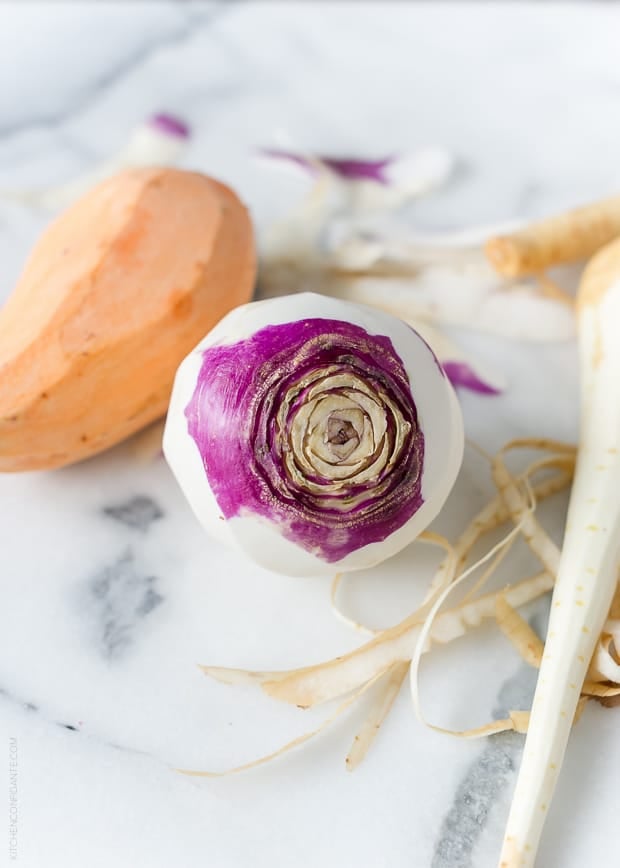 The calendar aligns this year with both Thanksgiving and Hanukkah falling on the same day. And while I am not Jewish, I couldn't help but learn to love the culinary traditions of my Jewish friends, growing up in New York. Latkes, or potato pancakes, are something anyone can appreciate! And this Thanksgiving, latkes made with sweet potato, turnip and parsnips are a perfect way to kick off the holiday feast.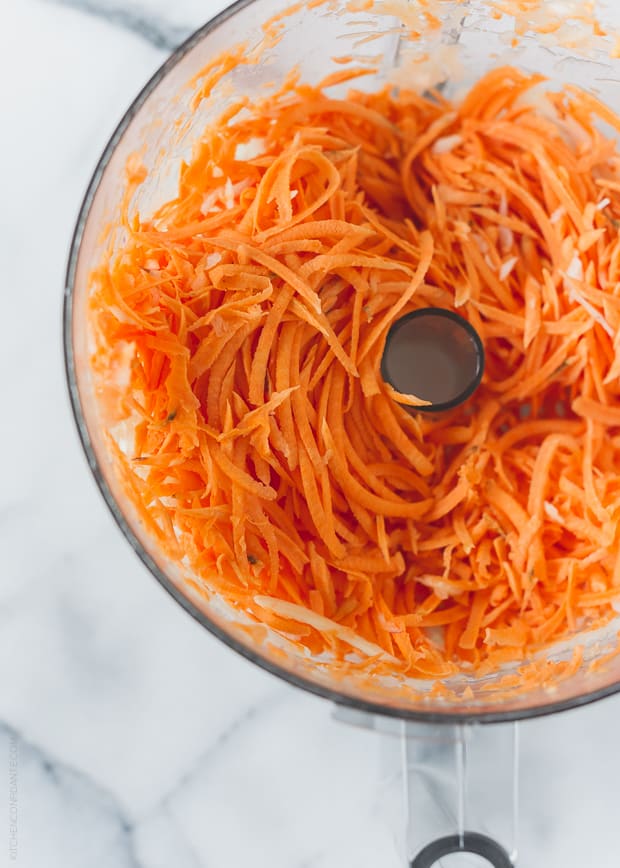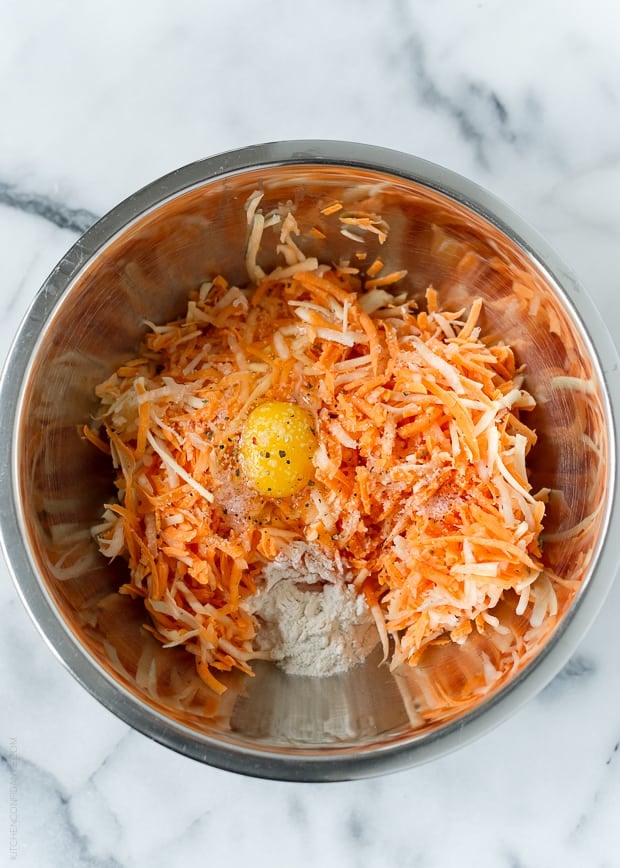 What traditions will grace your Thanksgiving table? And what new ones will you make? Perhaps you'll consider these crispy latkes, hot and savory with a dollop of sour cream? They're irresistible, I assure you!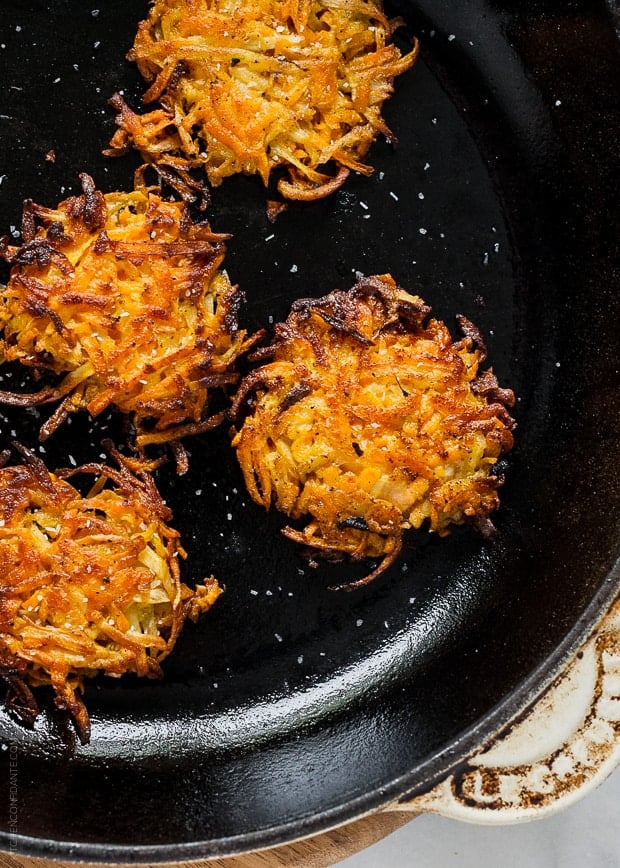 Please join me and find the recipe for Sweet Potato, Turnip and Parsnip Latkes on Wayfair.com.