Tis the Season
I've been a busy little elf ever since I made those Cranberry Chestnut Cookies, and while my list of things to do seems to be getting shorter, as I go about my holiday preparations, I continue to spot the most adorable and charming things…gifts that…
Tis the Season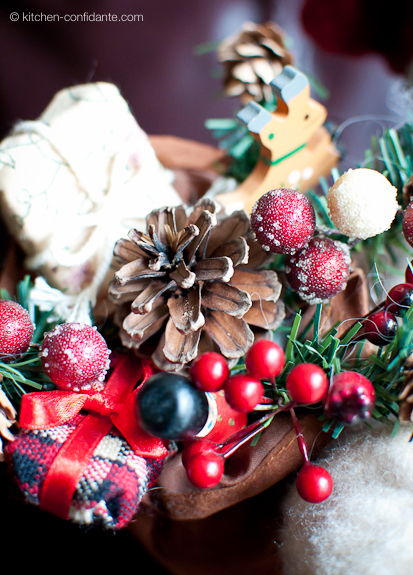 I've been a busy little elf ever since I made those Cranberry Chestnut Cookies, and while my list of things to do seems to be getting shorter, as I go about my holiday preparations, I continue to spot the most adorable and charming things…gifts that would make food lovers swoon.
Sometimes it can be so hard to find thoughtful presents for people who enjoy cooking and entertaining. You may not think so stepping into your favorite cookware store, but chances are, the ardent cook in your life may already have that gleaming set of stainless steel cookware or that snazzy French mandoline. They may already have the professional grade espresso machine with the matching set of espresso cups. It can be hard to know what nifty gadgets lurk in their kitchen drawers.
I thought it might be fun to share my picks in the first-ever Kitchen Confidante Holiday Gift Guide. There's something for every food lover, young and old, and chances are, even if they have one of these items, they would gladly welcome another, especially if it's charming. (I know I would love to receive any of these things!) And of course, no one can resist a homemade gift, so I've included a recipe for a classic Sugar Cookie, along with an adorable way to package it.
I know this is a departure from my normal posts, but I just couldn't help it. Besides, I figured even Santa could use a little help.
Kitchen Confidante Holiday Gift Guide 2010
Disclaimer: Items selected in this gift guide were chosen solely by me, and were in no way sponsored by their respective companies. I selected items that I would love to buy for loved ones (and for myself!). Some are available at major retailers, and some support talented artisans and small businesses, however, all may be purchased online, and I provide links for you to do so. Happy holidays and happy shopping!
For the Seasoned Cook
I can never have enough measuring spoons in the kitchen. When I'm cooking a full meal and baking, inevitably, I run out of clean measuring spoons. I love these porcelain Key Ingredient Measuring Spoons from Anthropologie. Each handle is shaped like an antique key!
.
.
.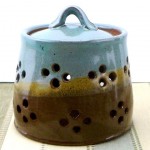 I go through a LOT of garlic in my kitchen. After all, I do live a short drive away from Gilroy, the Garlic Capital of the World. Flying Pig Pottery on Etsy crafts the most beautiful Garlic Jar – it's vented opening are not only decorative, they allow air to circulate and keep the garlic fresh.
.
.
.
There was a time when spices were worth their weight in gold, so why not treat them well? I love these L'Epice Jars from Anthropologie. As a friend of mine noted, don't they look like Pooh Bear's Hunny Pots?
.
.
.
.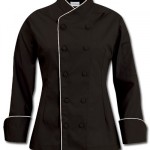 Last Christmas, my husband gave me the best present ever: a personalized chef's coat. I may not be a professional chef, but as someone who is constantly hovering over a stove, I can certainly appreciate the protection the jacket provides my clothes. My arms are grateful for the long sleeves that guard it from splatter and burns, and the tie back shows off my girlish figure. I wear it nearly every day, and you can find it at Chef Uniforms.
.
.
For the New Cook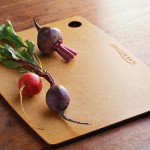 My favorite cutting board is by Epicurean, and while the new cook in your life will surely appreciate this, even seasoned cooks will love one (or two or three). Like measuring spoons, I firmly believe you can never have enough cutting boards. I have several Epicurean boards in different sizes, but would always welcome more – when one is in the dishwasher, it's nice to have a clean one ready. You can find these at Whole Foods, Sur La Table, and Williams-Sonoma, to name just a few.
.
.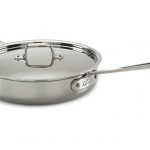 If you can only have one pan in the world, this is the one I would choose. When I moved to my first apartment, I bought a relatively cheap set of pots and pans – if I could do it over, I would have bought the 3-quart All Clad Stainless Saute Pan. It's the pan I still use the most, and is so versatile, whether it is for frying, braising, roasting or stewing.
.
.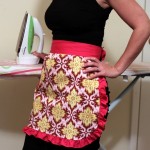 Alright, I know anyone would love an adorable apron, but when you're starting out in the kitchen, sometimes that extra touch of sass is what you need to get motivated. This would make a perfect present for a new bride or that twenty-something who is getting her feet wet entertaining friends. Fellow food blogger Megan Carroll, the voice behind tomato tots and Kitsch in the Kitchen, also runs the Etsy storefront A Kitschy Kitchen, with some of the most beautiful aprons. Who wouldn't want to wear one of these?
.
For the Entertainer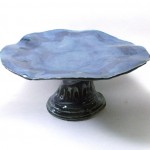 I have a penchant for cake stands, and there was a time when I would scour the earth (and eBay) for antique pedestal cake stands. So when I see unique pieces, I can't help but swoon. This one of a kind Cake Pedestal is made of one slab of gorgeous clay at Big SkyArtworks on Etsy. I can just imagine the goodies you can present on this beauty.
..
.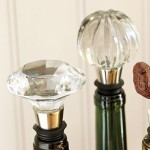 Whenever I see beautiful wine bottle stoppers, I always think it would make a lovely hostess gift. And with all those holiday parties ahead of us, who wouldn't be dazzled by the Glass Jewel Wine Bottle Stoppers at Sur La Table or the Doorknob Bottle Stoppers at Pottery Barn? Of course, if it's a serious party, and the wine is a-flowing, there may not be a need for a stopper, but they sure are pretty.
.
..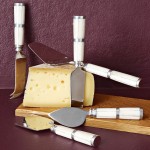 You can't have wine without cheese, and I find this Bone Cheese Knife Set from West Elm particularly elegant. This set of four has everything you need to serve both hard and soft cheeses.
.
.
..
For the Tasters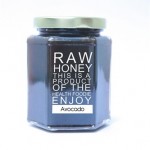 Last Spring, I stumbled across Honey & Gold by The Health Foodie Artisan Eats in a desert farmer's market in Arizona. I couldn't stop raving about it, to my family, to my friends, and to you. I even cooked with it. At the time, they were only available for purchase at local Arizona farmer's markets, but they are now available for purchase online! I can't tell you how happy this makes me, since I used up every last bit of my Avocado Honey. The Creamy Wildflower is heavenly, too.
.
.
Avid bakers seek out the best quality vanilla when they bake, and they will surely love this trio of World Vanillas from Williams-Sonoma. The set includes vanilla extracts from Mexico, Tahiti and my favorite, Madagascar. I use this in all my baking, and for the best vanilla ice cream.
.
.
.
For the Little Foodies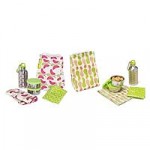 I'm always on the hunt for ways to reduce waste when I pack lunches for my little ones. The young foodies in your life will have everything they need for an earth-friendly lunch in these Waste-Free Lunch Kits from uncommon goods.
.
.
.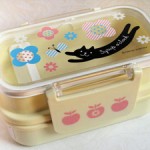 I also love the 2-tier Decole bento boxes. You can get them at Japanese Gift Market; the 2-tier bento box has a divider to compartmentalize food and a snap top lid. My daughter loves the whimsical design, and I love that I can fit a sandwich, fresh fruit and a treat, all in one container.
..
.
.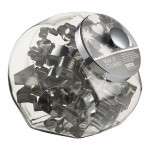 What child doesn't love to bake cookies? A Year of Cookie Cutters at Crate and Barrel gives you twelve cutters, one for each month! From Christmas trees to Fourth of July stars, you'll be covered!
.
.
.
Something Homemade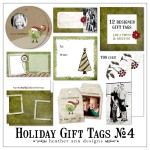 And of course, the best gifts are homemade. Whether you bake or craft something from the heart, personalize your packages with these customizable Holiday Gift Tags from Heather Ann Designs. I am a long standing fan of Heather's digital scrapbook designs, and I love to use her gift tags whether I am making birthday party favors or Valentine treats. These holiday gift tags are easy to use on Photoshop and can be customized with your favorite photos and text.
.
Here is a recipe for a classic sugar cookie that would be lovely with your custom packaging. If you have holiday cookie cutters, then you're all set! This recipe comes from Ann Clark Cookie Cutters, and you can find even more cookie recipes on her site.
Sugar Cookies
Recipe from Ann Clark Cookie Cutters.
1 cup butter
2/3 cup sugar
1 egg
1 teaspoon vanilla
2 1/2 cups flour, sifted
Preheat oven 350° F.
In a mixing bowl, cream butter and sugar until light and fluffy. Beat in egg and vanilla. Add flour until well incorporated. Chill dough for at least 3 hours. Roll dough to about 1/4 inch thickness and cut into desired shape. Bake for 8-10 minutes, or until lightly colored. Lovely plain or decorated!
Sugar Cookie Frosting
Recipe from Ann Clark Cookie Cutters. Yields 1/3 cup.
3/4 cup powdered sugar, sifted
1 tablespoon butter
1 tablespoon milk
1/2 teaspoon vanilla
1/4 teaspoon lemon juice
Melt butter and combine all ingredients. Beat with a whisk until smooth.