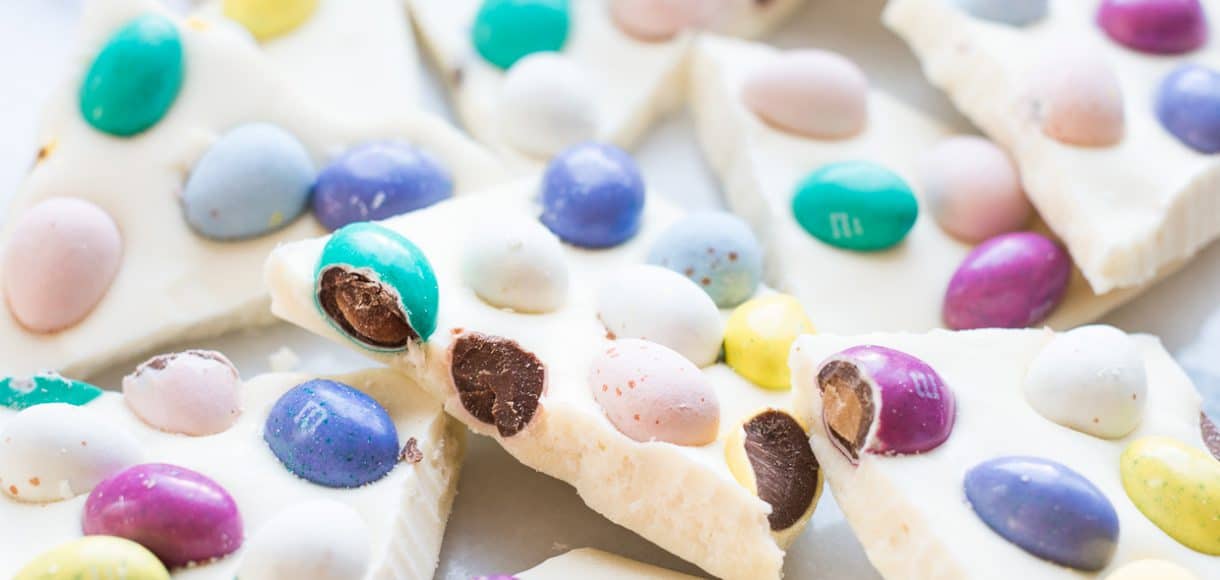 White Chocolate Easter Bark
I avoided it for as long as possible. I turned a blind eye when I would pass the aisle at the store. But then…it was…inevitable. It was time. Time for Easter chocolate. Here we are, my friends. The last of what I call the "candy…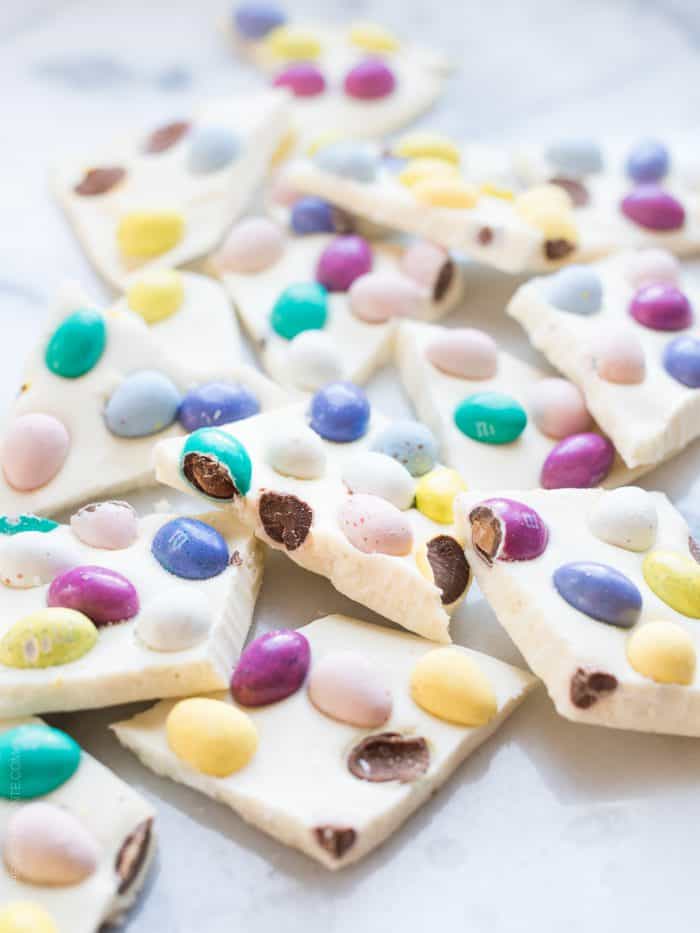 White Chocolate Easter Bark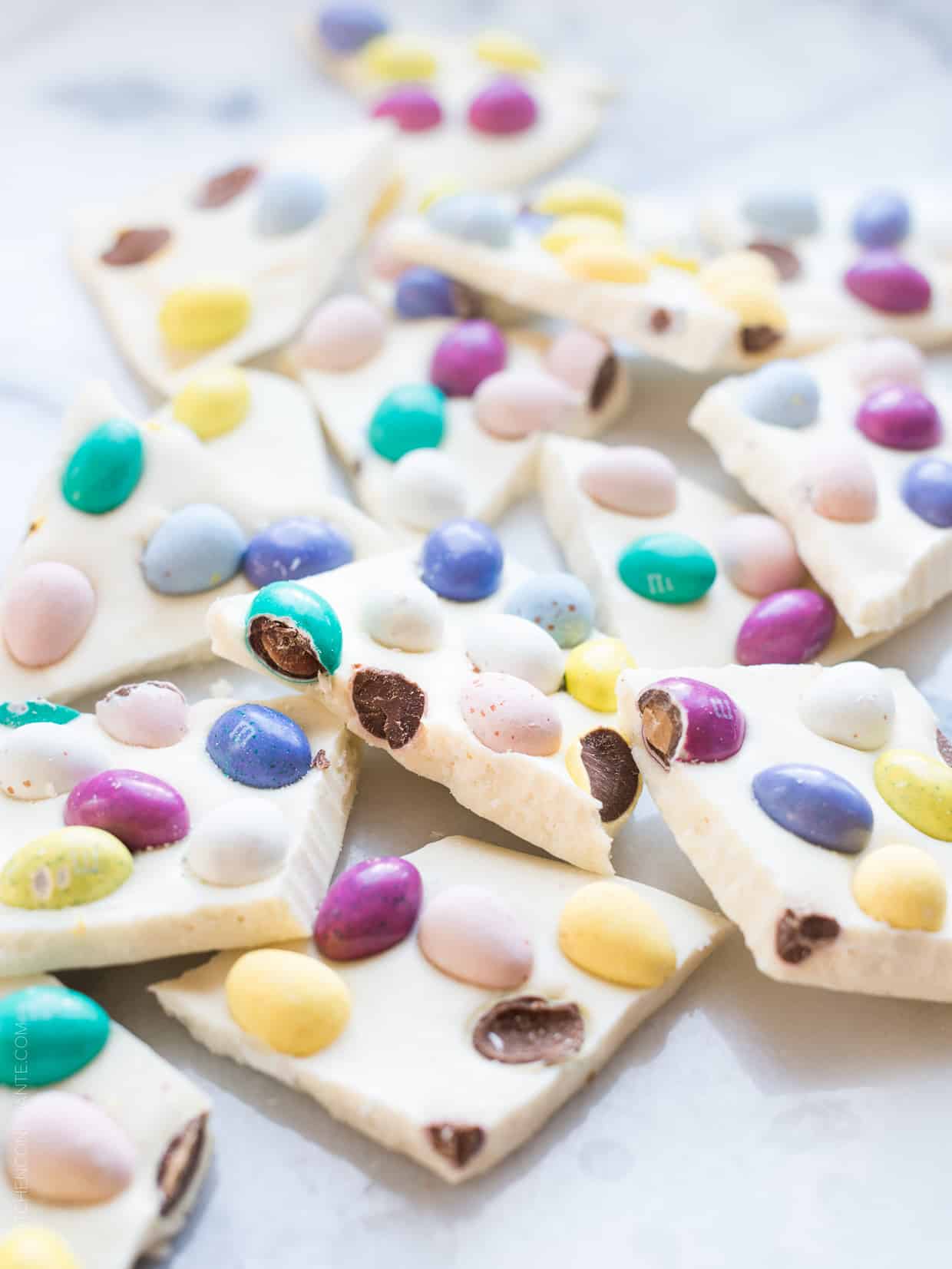 I avoided it for as long as possible. I turned a blind eye when I would pass the aisle at the store. But then…it was…inevitable. It was time.
Time for Easter chocolate.
Here we are, my friends. The last of what I call the "candy holidays." We have nearly made it – from Halloween to Christmas to Valentine's Day to our final hurrah, Easter – after this, we will have a break. Unless, of course, they decided to make Fourth of July Peeps (shh, don't give them any ideas!).
Let's head out with a bang, shall we? I unleashed my inner Easter Bunny and hopped into my kitchen to make the easiest treat I know: White Chocolate Easter Bark!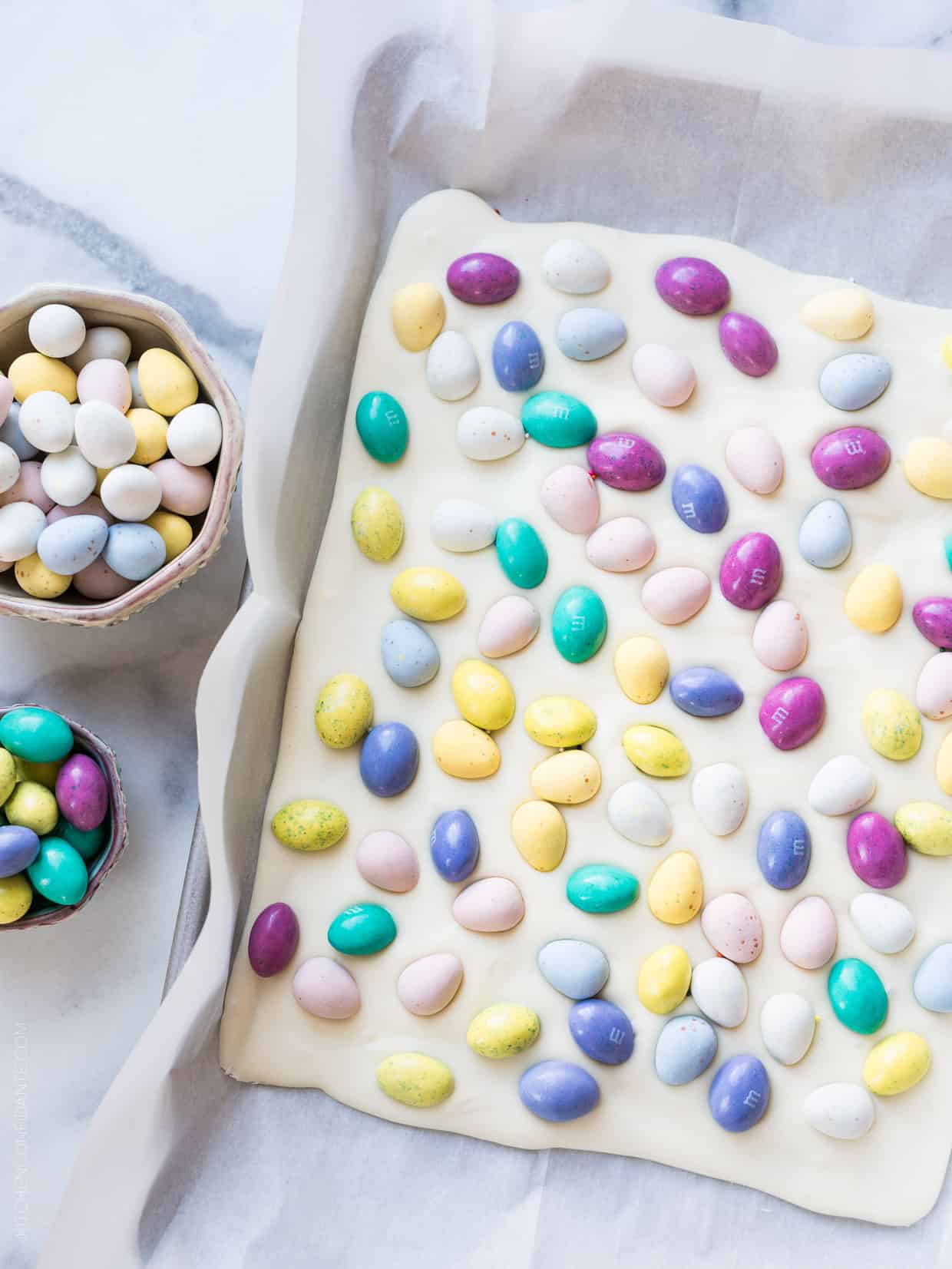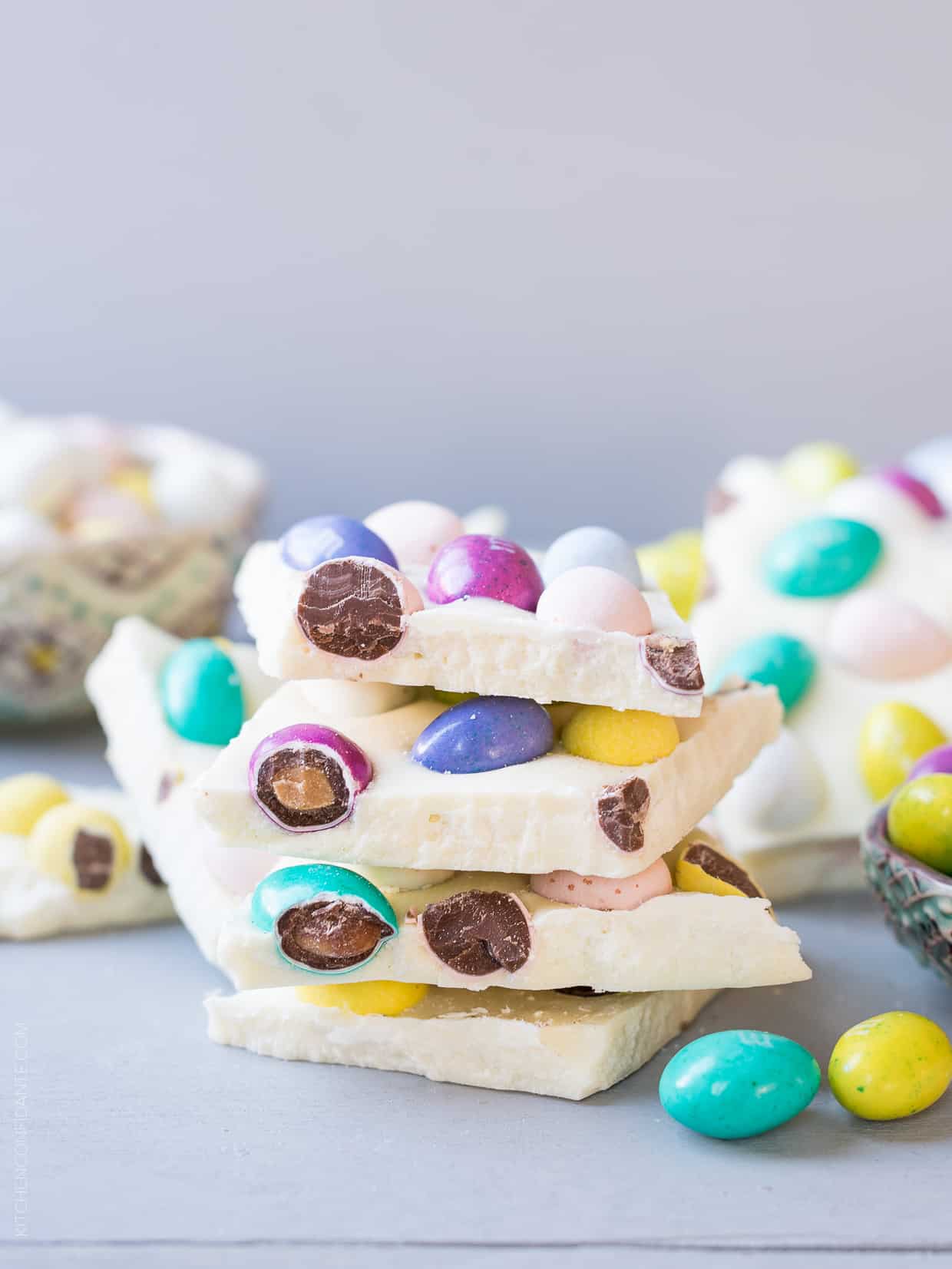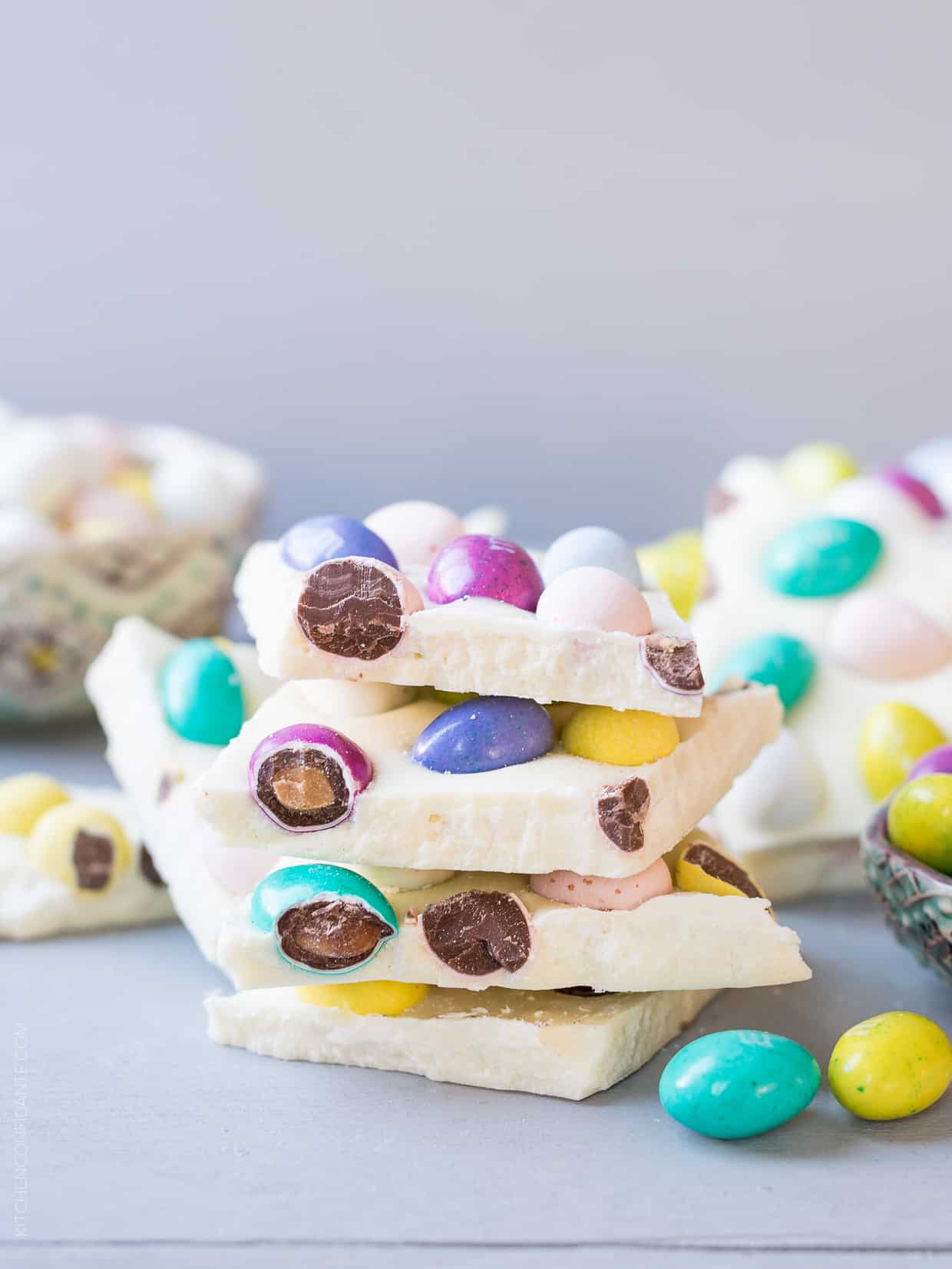 Whether you're looking for a something sweet to fill your Easter baskets, looking for ideas to use up the extra chocolate you will have after the holiday, or in our case, making treats to hand out to friends, this White Chocolate Easter bark can't get any easier. All you need is 3 ingredients and 5 minutes or less! I used a combination of mini eggs – Cadbury chocolate and M&M Peanut Butter – but of course, use whatever combination makes you happy!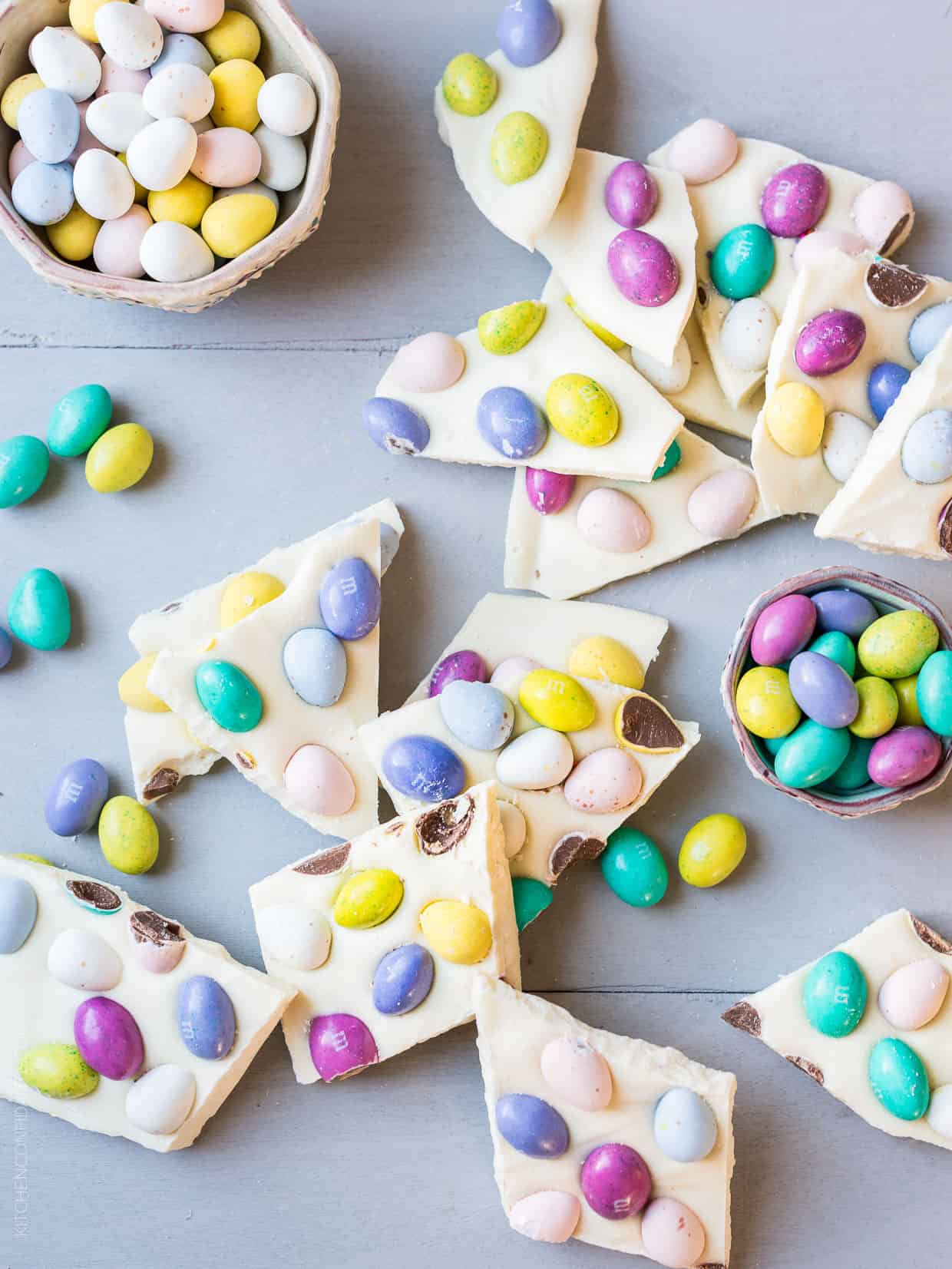 Wishing you and yours a sweet and joyous Easter!
White Chocolate Easter Bark
Hop to the kitchen, unleash your inner Easter bunny and make this easy White Chocolate Easter Bark!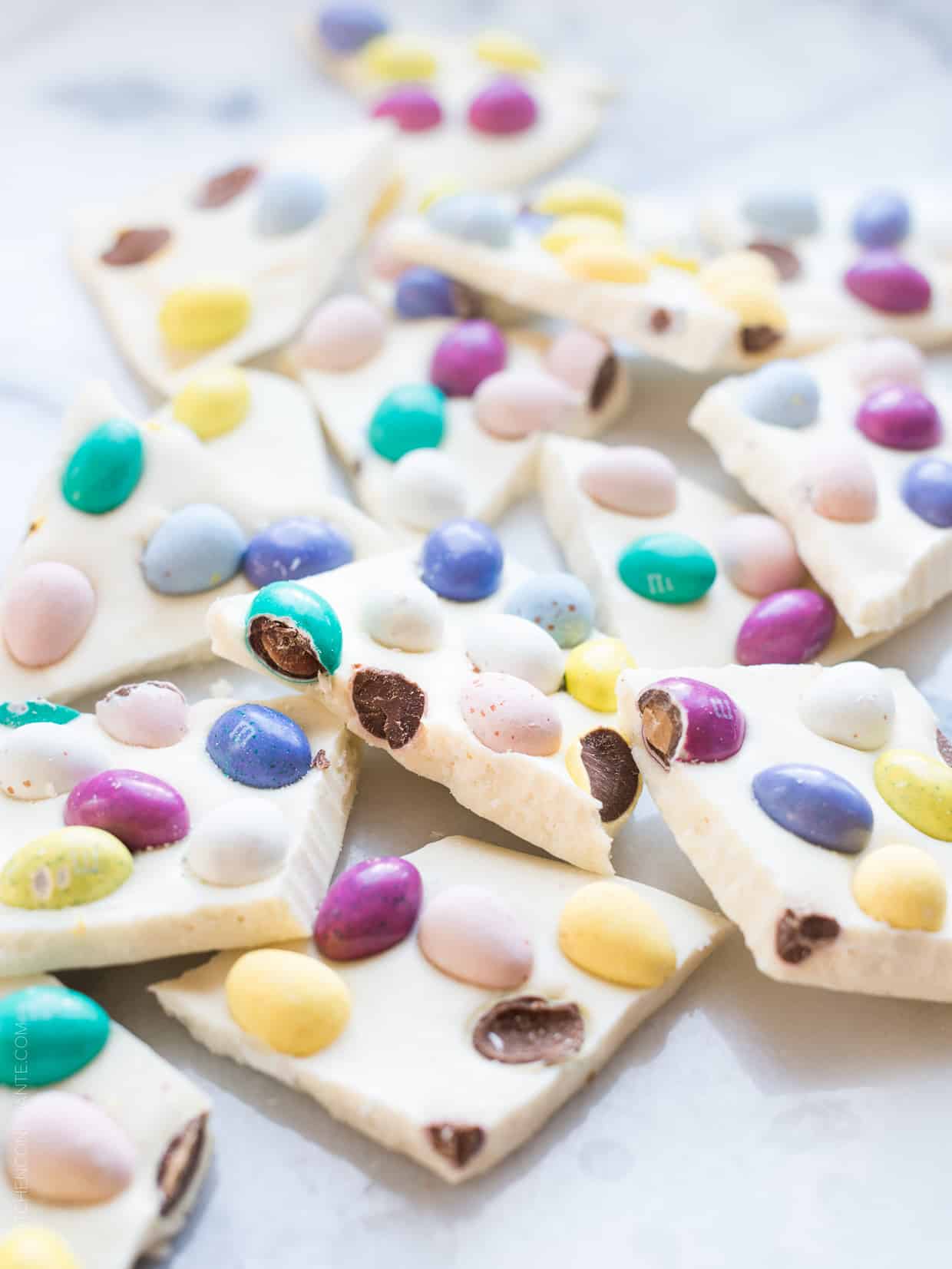 Print Recipe
Ingredients
16 oz good quality white chocolate, chopped (I used Ghirardelli's White Chocolate Chips)
1 cup Cadbury Mini Eggs
1 cup M&M'S Easter Peanut Butter Chocolate Candy Speckled Eggs
Instructions
Prepare a baking sheet by lining with parchment paper. If you wish, use a ruler and pencil to draw an 8×10 inch in the center of the parchment paper, then flip the paper over so the pencil lines are touching the baking pan.
Place 12 oz of the white chocolate in a medium sized microwave safe glass bowl. Place the bowl in the microwave, then begin heating up the chocolate incrementally for 30 seconds on HIGH. Stir the chocolate with a spatula and repeat heating in 30 second increments 2-3 more times, stirring between, until the chocolate is mostly melted. Remove from the microwave, add the remaining white chocolate to the bowl and stir constantly until all the chocolate is melted and is smooth.
Spread the chocolate onto the parchment lined baking sheet, using a spatula to spread it into an even layer. Scatter the mini egg candies and let it sit at room temperature until firm, about 2 hours. You can also speed up the process and let it chill in the refrigerator for 20 minutes to harden.
Use a knife to cut or break the bark into pieces.