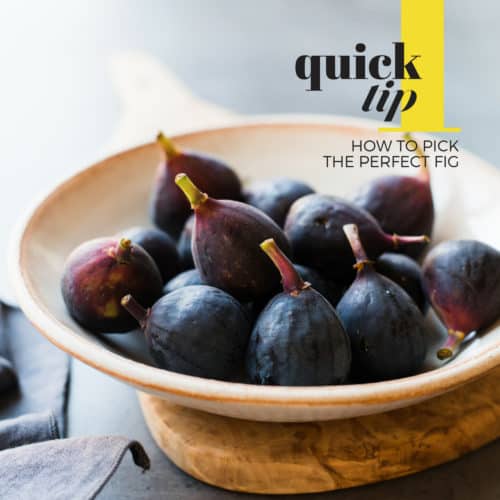 How to Pick the Perfect Fig
Wondering how to pick the perfect fig? Learn how to find the ripest, sweetest figs with One Quick Tip!
Print Recipe
Look at the fig's appearance and color. It should be deep in color.

Touch the figs. They should very soft and plump, and almost ready to burst.

Enjoy!