Meat to the Side: A Plant Forward Guide to Bringing Balance to Your Plate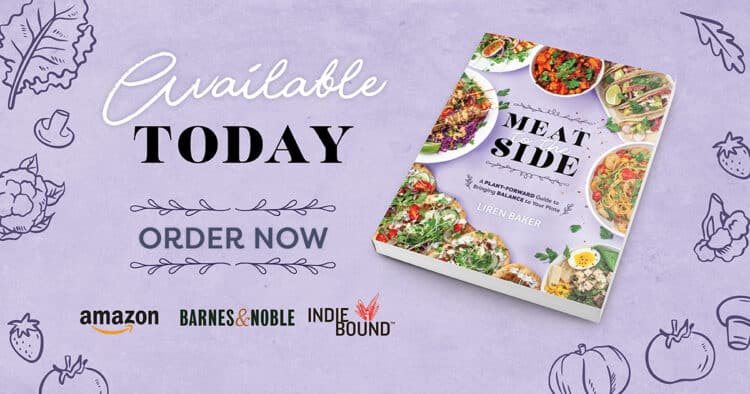 ---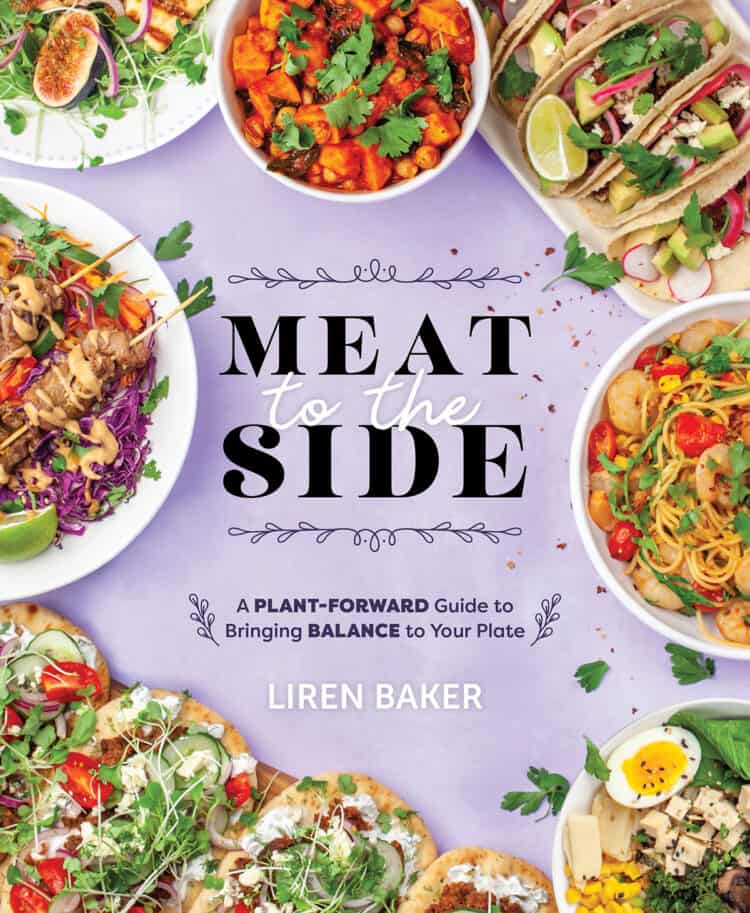 ---
About Meat to the Side
My easy-to-follow recipes are accompanied by full-color photos and augmented with helpful information about where to find ingredients, how to make swaps in recipes, and how to get the most bang for your buck at the store. This book offers more than 80 plant-forward recipes with flavor combinations that appeal to a range of palates and dietary needs, so you'll feel empowered to make the first step toward giving plants a more prominent place in your meals.
In a nutshell, it's perfect if you want to have more veggies in your life, without having to make huge changes to the way you eat.
I hope you enjoy these recipes as much I did creating them. Happy cooking!
ORDER FROM THE FOLLOWING RETAILERS!