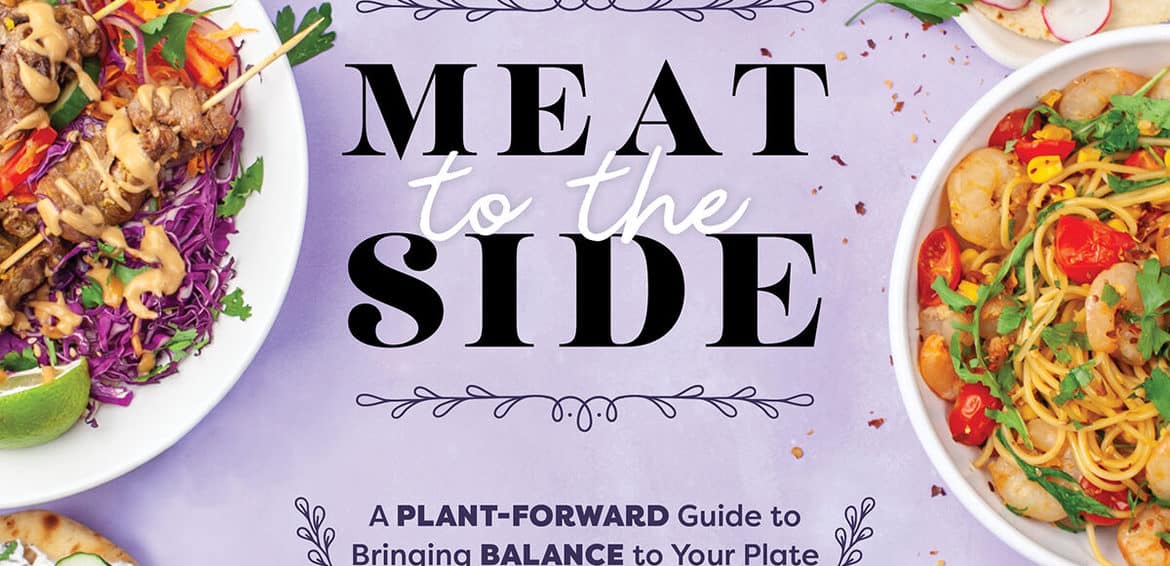 Meat to the Side: A Plant-Forward Guide to Bringing Balance to Your Plate
I am pleased to announce that Meat to the Side: A Plant-Forward Guide to Bringing Balance to Your Plate will be available November 30, 2021!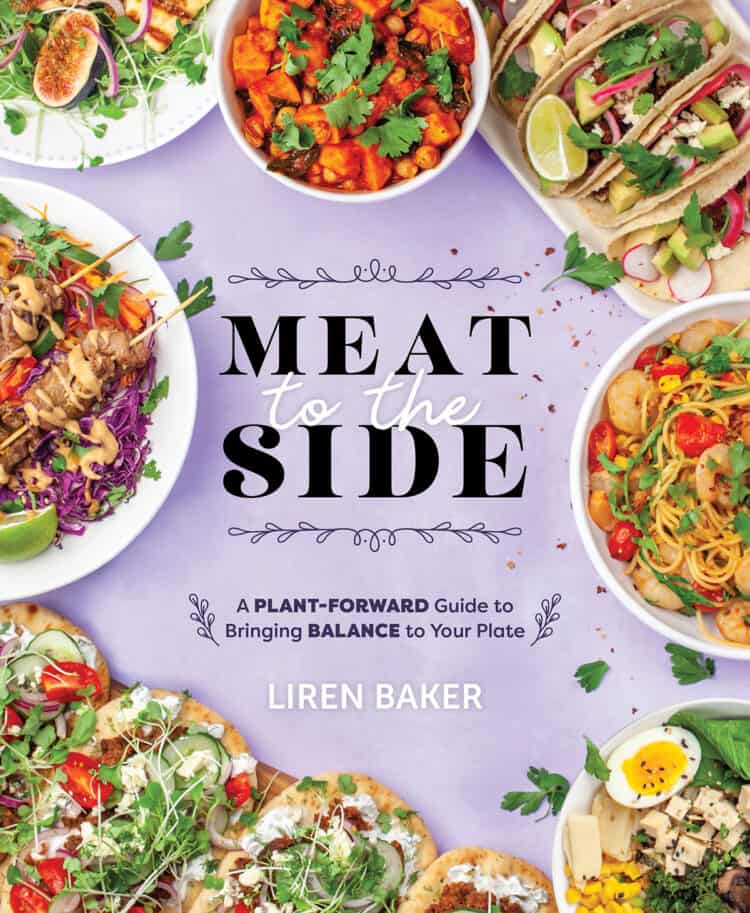 Meat to the Side: A Plant-Forward Guide to Bringing Balance to Your Plate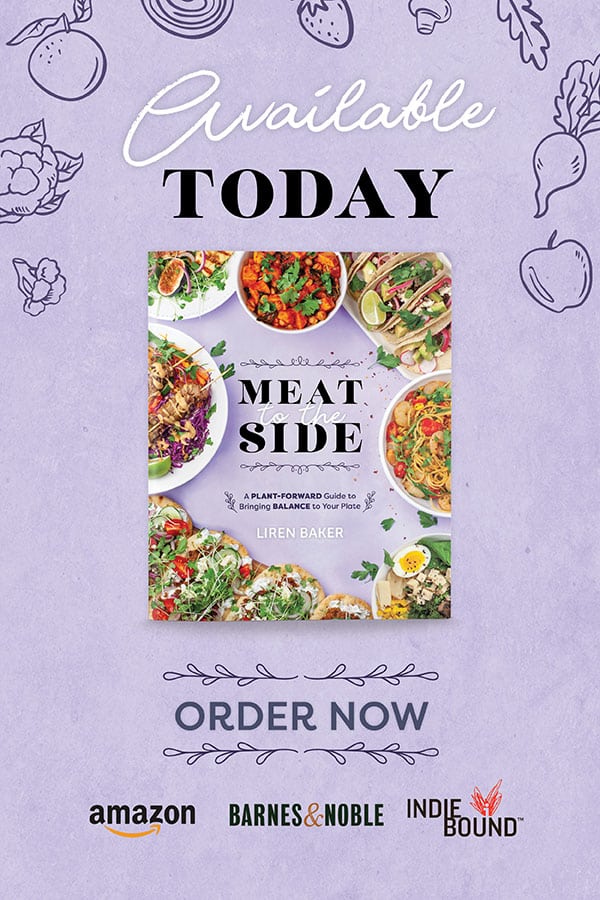 Cookbook Announcement!!
I usually don't struggle when it comes to writing, but for some reason, I have written (and deleted) the opening sentence to this post at least 5 times. The truth is, I'm so nervous! And excited…and proud…and in disbelief.
So, let me just tell you plainly and without any other fanfare.
I wrote a book!
You may have caught wind of this from previous posts here or on Instagram. To be honest, I haven't had the courage to actually announce it officially. I'm not sure why I need courage, but there's no time to analyze that and pick things apart; it's time I told you.
Now it feels real.
The book is titled Meat to the Side: A Plant-Forward Guide to Bringing Balance to Your Plate, and I am SO excited to tell you all about it.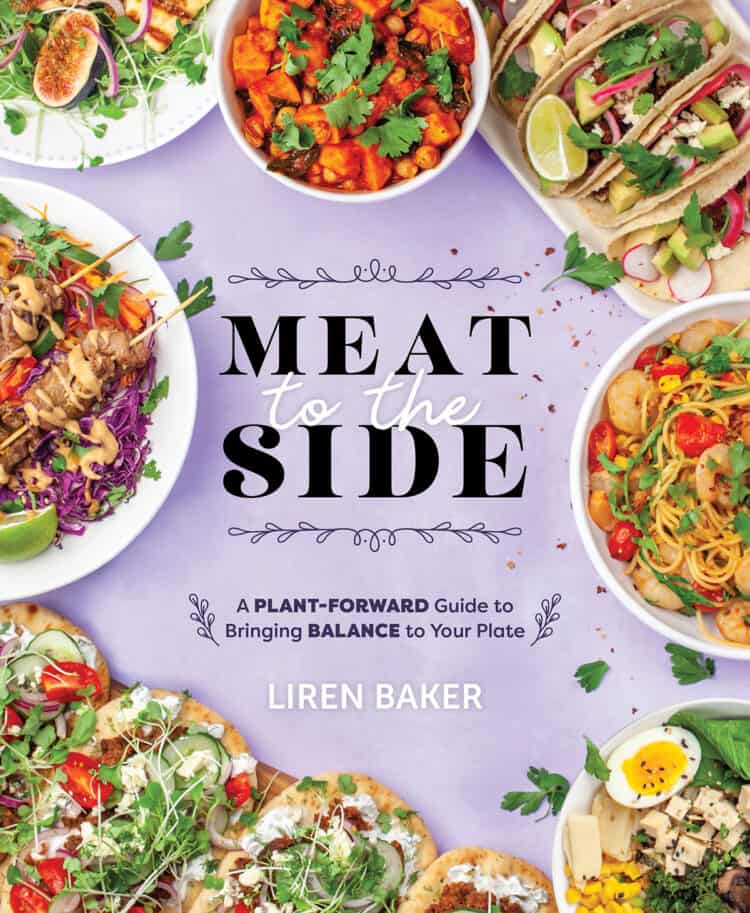 Deciding to Write a Cookbook
This project came about as we were in the depths of the lockdown, and during a time that was challenging on so many levels, I decided to take on another challenge. It was a book I knew I could give my all to, and was an expression of not just my family's food journey, but my personal food philosophy, as well. The timing was right, and the book felt right.
So in late 2020 and the first half of 2021, I worked harder than I've possibly worked before. I felt like I was in grad school again, deadlines looming, to-do lists never-ending, but this time, I was in the kitchen just as much as I was on a computer, from early morning until late into the night. The family would be in bed, in the deepest slumbers, and I would still be on my feet, testing recipes and shooting them.
Looking back, I realize that it was a good time to write the book. With the whole family home, working and schooling remotely, I was able to focus on the book in a way that would have been harder had I been acting as the kids' chauffeur or with a work schedule that required me to be on-site or traveling.
But enough about me. Let's talk about the book!
Meat to the Side
You know by now that my family and I have eaten pescatarian, vegetarian, and vegan, before returning, for the most part, to eating meat again. However, I now describe the way I eat as plant-forward, where the vegetables take center stage on the plate, with the meat as an accent.
Meat to the Side is all about making veggies the focus, while still enjoying bold flavors, whether there is meat in the dish or not. It's about reshaping our thinking when it comes to proportions and protein, and about embracing all the different (and easy!) ways we can eat more vegetables. I share my tips for shopping and stocking the fridge and pantry so that we can always eat something fresh and satisfying.
So, is it a book about side dishes? (This question has come up before.) Nope! I offer over 80 recipes to take you from breakfast to dinner, and you will find simple salads, soups, hearty main dishes, flavorful bowls, and updated comfort food. It's veggie-forward, without being completely vegetarian (though I do offer some recipes that are totally meatless).
In a nutshell, it's perfect if you want to have more veggies in your life, without having to make huge changes to the way you eat.
Order Meat to the Side
Meat to the Side was released on November 30, 2021, and you can order it now, wherever books are sold!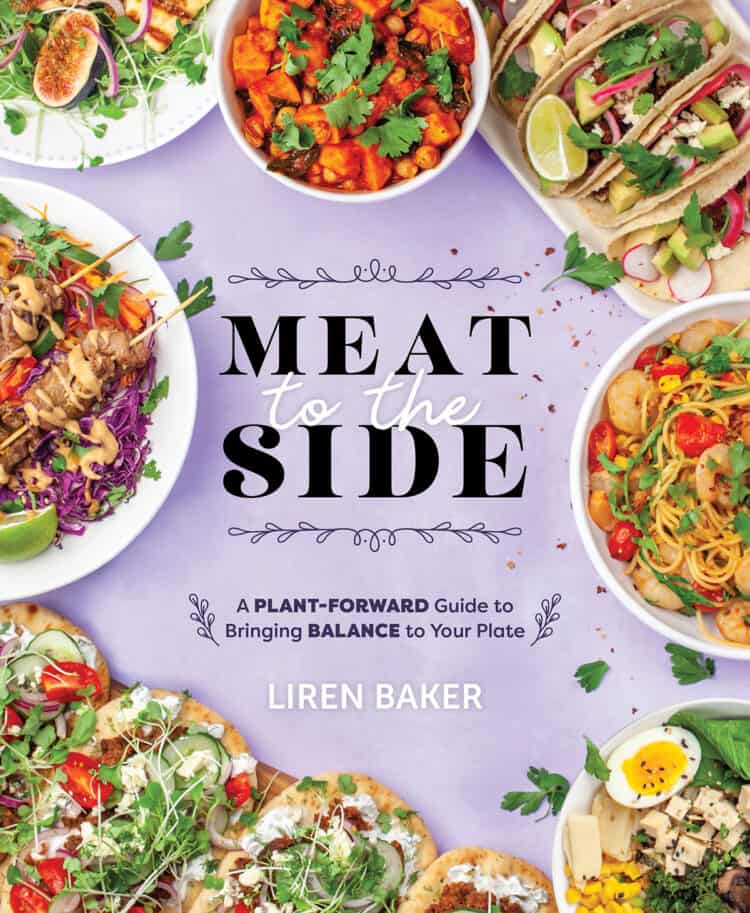 I hope you're excited about Meat to the Side as I am! Please consider purchasing the book from your local booksellers or the following retailers!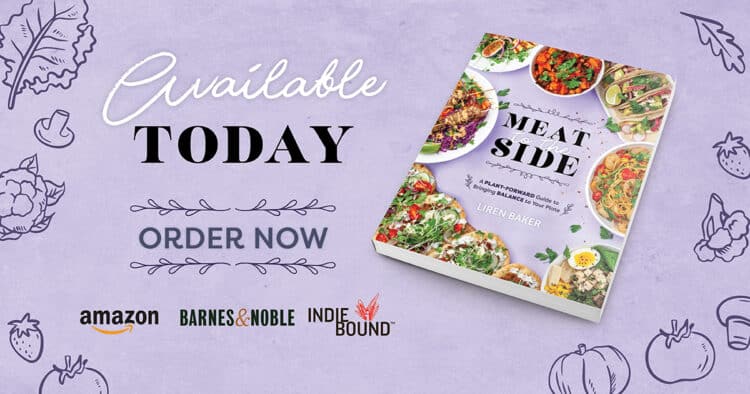 One Final Note…
Thank you. Thank you for letting me gush! And thank you, especially, for being here, cooking along side me, all these years. It's because of you that I am able to do what I love, and why I was able to write this cookbook. I hope you enjoy these recipes and appreciate your support so, so much!