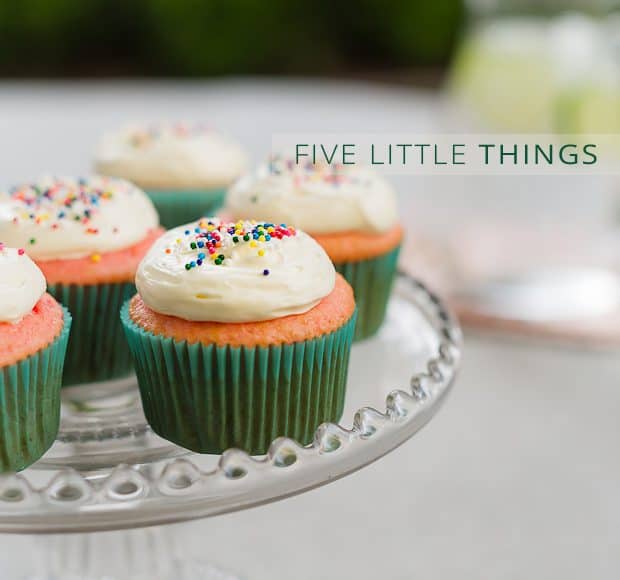 Five Little Things
Five little things I loved this week: 1. Birthdays My husband celebrated a birthday this week, and he was content (I hope) to celebrate with a home cooked meal. His request? Seared ahi tuna and Thai-Style Crab & Corn Chowder, followed by cupcakes…from a box.…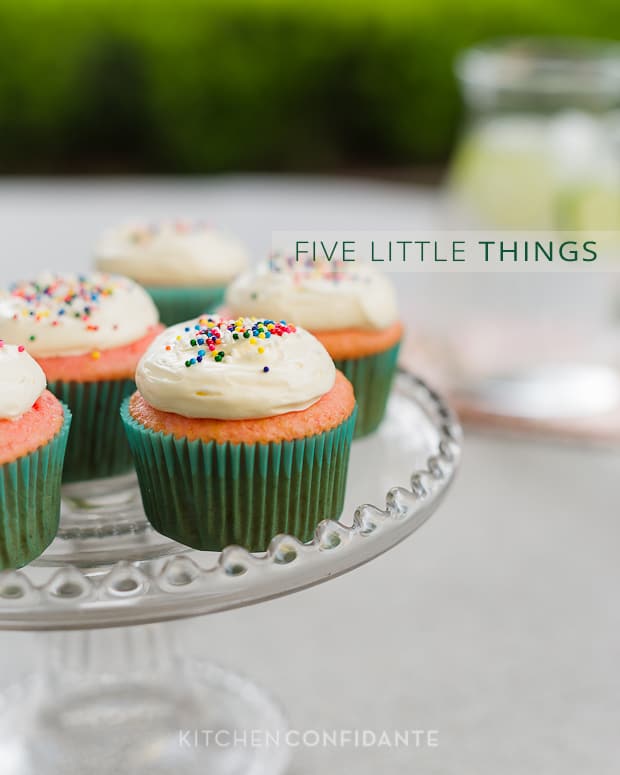 Five Little Things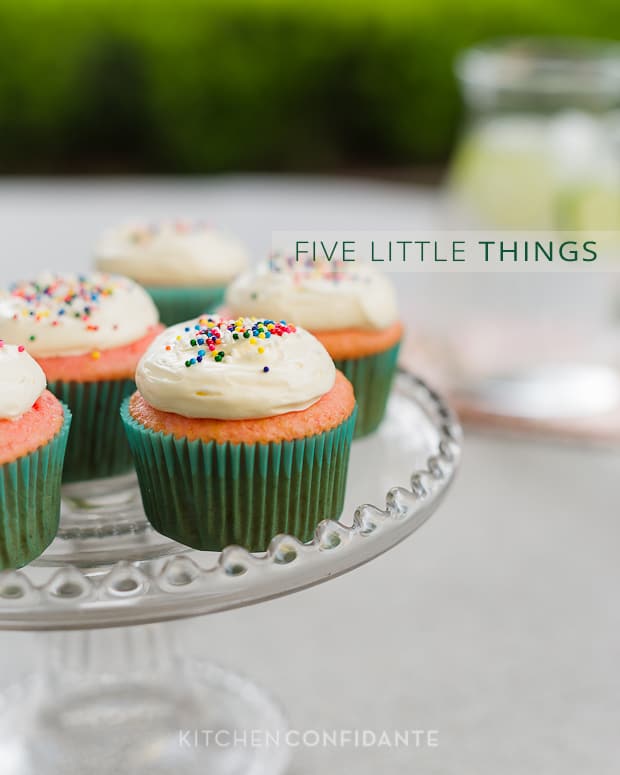 Five little things I loved this week:
1. Birthdays
My husband celebrated a birthday this week, and he was content (I hope) to celebrate with a home cooked meal. His request? Seared ahi tuna and Thai-Style Crab & Corn Chowder, followed by cupcakes…from a box. It's the one time each year that I will use a boxed cake mix, just because he loves it so, and because I love him.
2. SusieCakes
To help us celebrate, our sweet friends brought over a treat from one of the best bakeries in California. SusieCakes has amazing, and I mean amazing, cakes, it makes me wonder why I bother at all. If you ever come out west, you must check them out. Their coconut cake is beyond divine.
3. Kid Coupon Books
When we were discussing how to celebrate my husband's birthday, my daughter thought it would be fun to make him a coupon book filled with thoughtful goodies such as extra chores around the house. Until she remembered that in a book she read, the parent made photocopies of the coupons. Brilliant right? I chuckled so hard that my daughter asked (begged): "Are you going to put that in Five Little Things? Please? Please?" So there you go.
4. Cuba's Secret Side
When it comes to fascinating countries that I have not yet visited, Cuba is one of them. Last night we watched an interesting documentary, it's really worth a watch if you have time!
5. Mirrors
Some people know that in my past, I used to sing. My college acapella group celebrated its 25th Anniversary with a huge concert this year, and while I wasn't able to go, my heart was there. Any time I hear a remarkable acapella arrangement, I still get excited, and here's one that is quite impressive.
Have a fantastic weekend, everyone! May it be filled with sweet treats and good music!