Mango & Black Bean Salad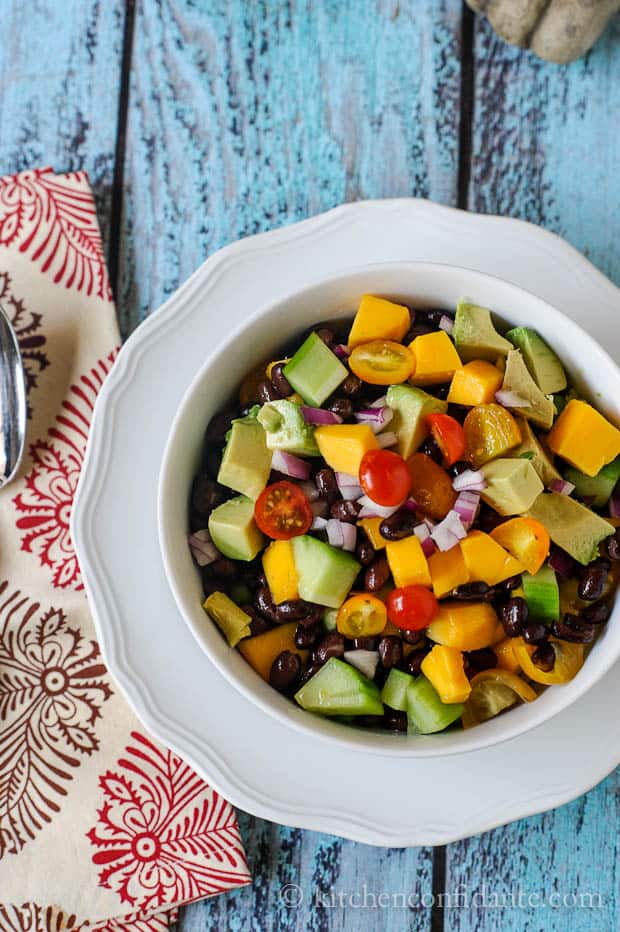 Mango & Black Bean Salad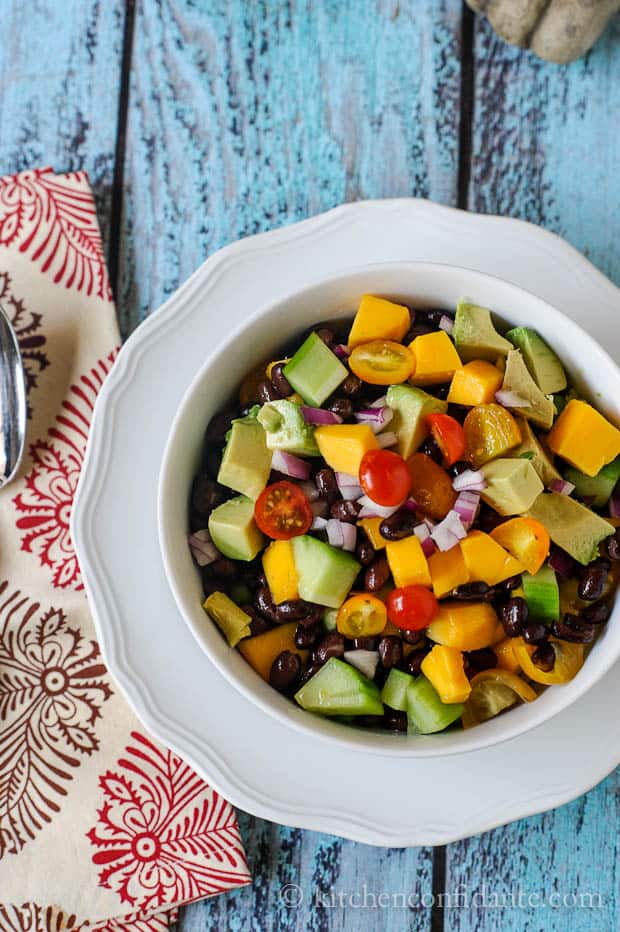 I loaded the last item into the chill and slowly slammed the door shut. It is full, my refrigerator, fully stocked for the long weekend ahead. The last of the shopping was completed this morning, and the meat drawer is ready for whatever the grill (and our stomachs) desire. There is seafood, there are sausages, there are chops and ground meats. I think we are ready for Memorial Day.
All this preparation for the holiday makes me feel quite carnivorous, but the truth is, I must have my freshness too. Salads are a big part of my summer cooking, and a must with every meal.
As long as I have the basics in my fridge, I can whip up a salad in a just minutes. Cucumbers, tomatoes and avocados are necessities, and if I have anything else to add color and texture, then all the better.
As you kick off as weekend of summer cooking this Memorial Day weekend, consider my Mango & Black Bean Salad. It is featured today on My Way Home by Wayfair and will be a happy partner to whatever you have planned for the grilling season ahead! Find the recipe here.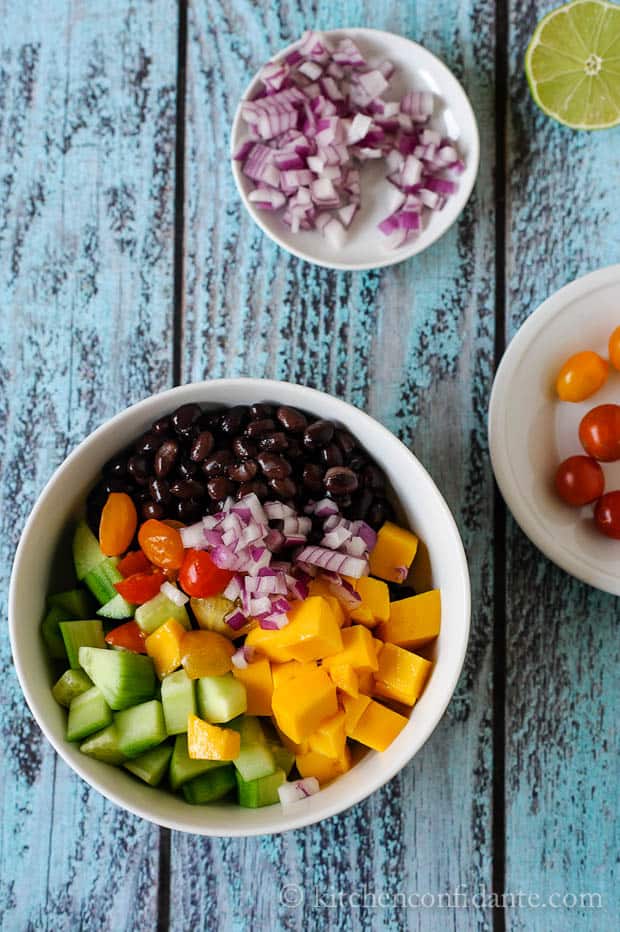 Thanks to all of you who stopped by the recent Summer Cooking #HomemakerHappyHr Twitter Party! It was a lot of fun, and I know I left the tweet chat hungry! Also, don't forget, there is a delicious giveaway for the wonderful cookbook Pure Beef: An Essential Guide to Artisan Meat with Recipes for Every Cut underway – don't forget to enter and try the recipe for Jamaican Jerked Tri-Tip!