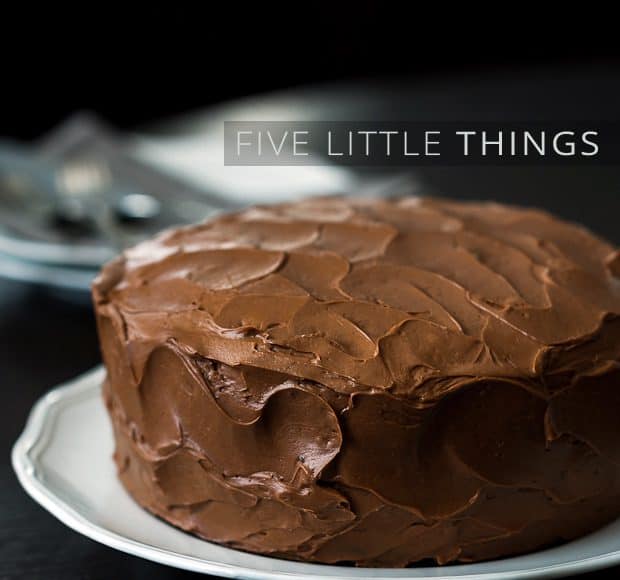 Five Little Things
Five little things I loved this week: 1. Ina's Chocolate Cake You know me, I'm constantly tweaking and experimenting and playing with my food. But sometimes, you have to turn to the tried and true. I was asked to bring the cake to my great…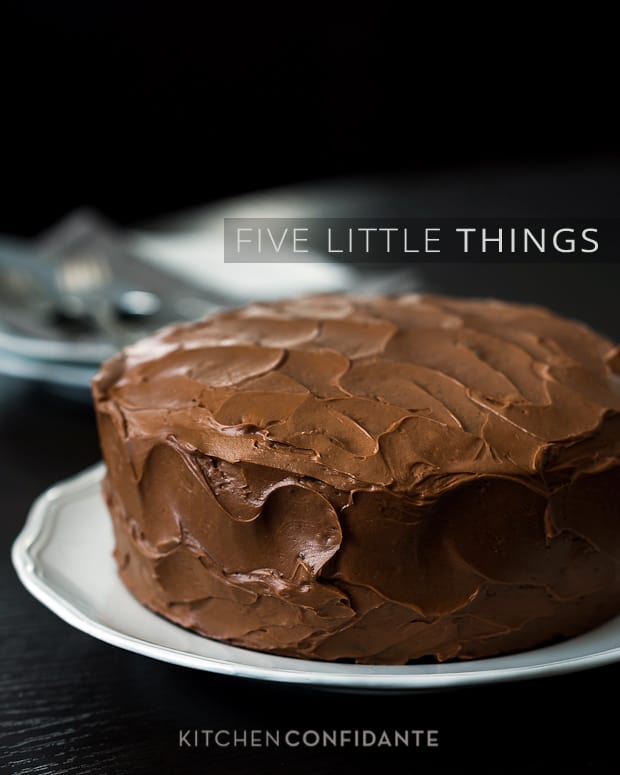 Five Little Things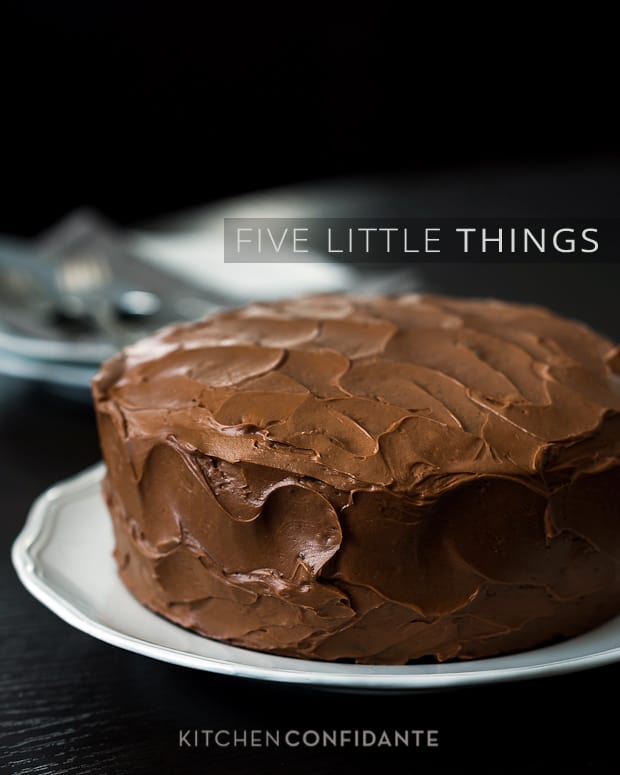 Five little things I loved this week:
1. Ina's Chocolate Cake
You know me, I'm constantly tweaking and experimenting and playing with my food. But sometimes, you have to turn to the tried and true. I was asked to bring the cake to my great aunt's 90th birthday last weekend, so I turned to Ina. Her Double-Chocolate Layer Cake recipe is as perfect as it is reliable: dark, rich, and not too sweet. Now if I could just master the frosting part, I would be all set…but I don't think anyone minded. It was quite delicious. Thank you, Ina. Again.
If you would like the recipe, click here.
2. The Definition of Beauty
I have a special place in my heart for my grandmother's sister, partly because she reminds me so much of my Mama, in looks and in her quiet strength. And at 90, she is the definition of true beauty. Grace. Poise. A quiet calm. I took this photo at her 90th Birthday celebration last Saturday evening, and do believe she is as elegant and beautiful as ever.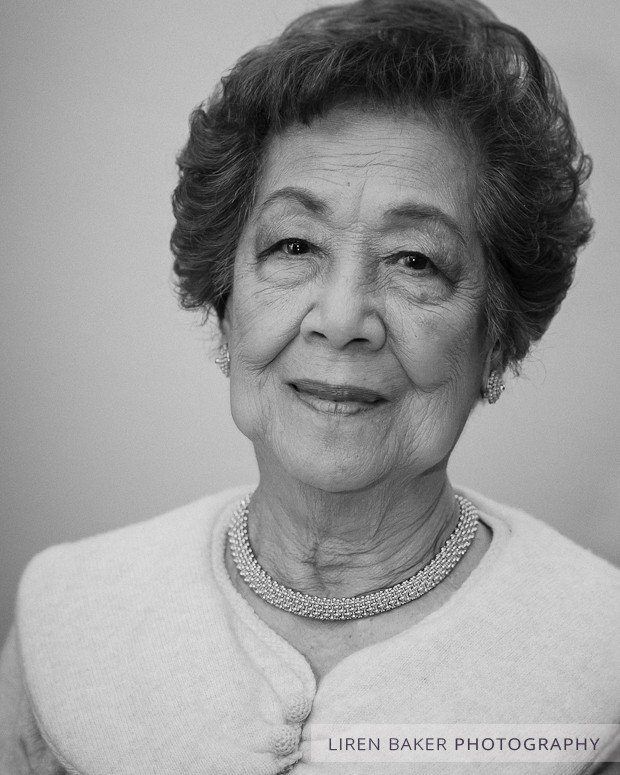 3. Cornish Hens History
Speaking of grandmothers, soon after I published my post on Buttermilk Braised Cornish Hens, I learned that the original breeder of the Cornish hen was none other than the grandmother of one of my friends! She sent me this lovely piece that was published after her grandmother, Alphonsine "Therese" Makowsky, affectionately called "Te," passed away. Such a rich life, and what a fascinating culinary family history! I hope you enjoy reading it as much as I did.
And if you are inspired to cook more Cornish hens, may I suggest Pamela's Cast Iron Skillet Roasted Game Hens. It's another one pot meal that is sure to satisfy.
4. The Written Letter
When was the last time you wrote a letter? Not a text, not an email, not a tweet. A real handwritten letter?
I loved this piece that Jenna Bush Hager did for Today, on her very own grandfather, our 41st president. He is known for his love of the handwritten letter, a vanishing art in this impersonal digital age.
I must have a thing for grandparents this week. But this really touched me. To tears. If you are on a mobile device, you may not be able to view the video clip, but promise me that you will watch it when you get home. It doesn't matter if you're a Republican or a Democrat or not into politics at all. This is far more important than all that.
Visit NBCNews.com for breaking news, world news, and news about the economy
5. Test Drive
And now, something fun. Wipe those tears and get ready for a good laugh. This is awesome!
Happy Friday! May your weekend be filled with family and delicious food. And maybe a handwritten letter, too :)