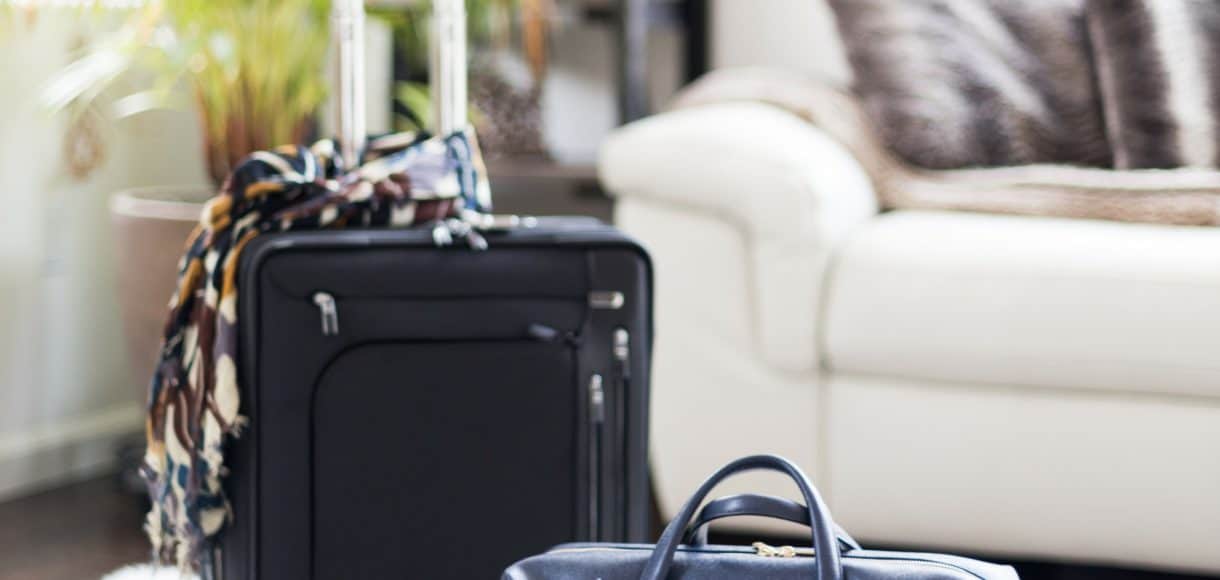 Carry-On Essentials for Long-Haul Flights
Carry-On Essentials for Long-Haul Flights: Don't leave home without packing these must-have items – enjoy your flight and arrive ready for your destination! Now that the dust has settled from our recent trip to Asia, two things are certain: (1) I am in the middle…
Carry-On Essentials for Long-Haul Flights
Carry-On Essentials for Long-Haul Flights: Don't leave home without packing these must-have items – enjoy your flight and arrive ready for your destination!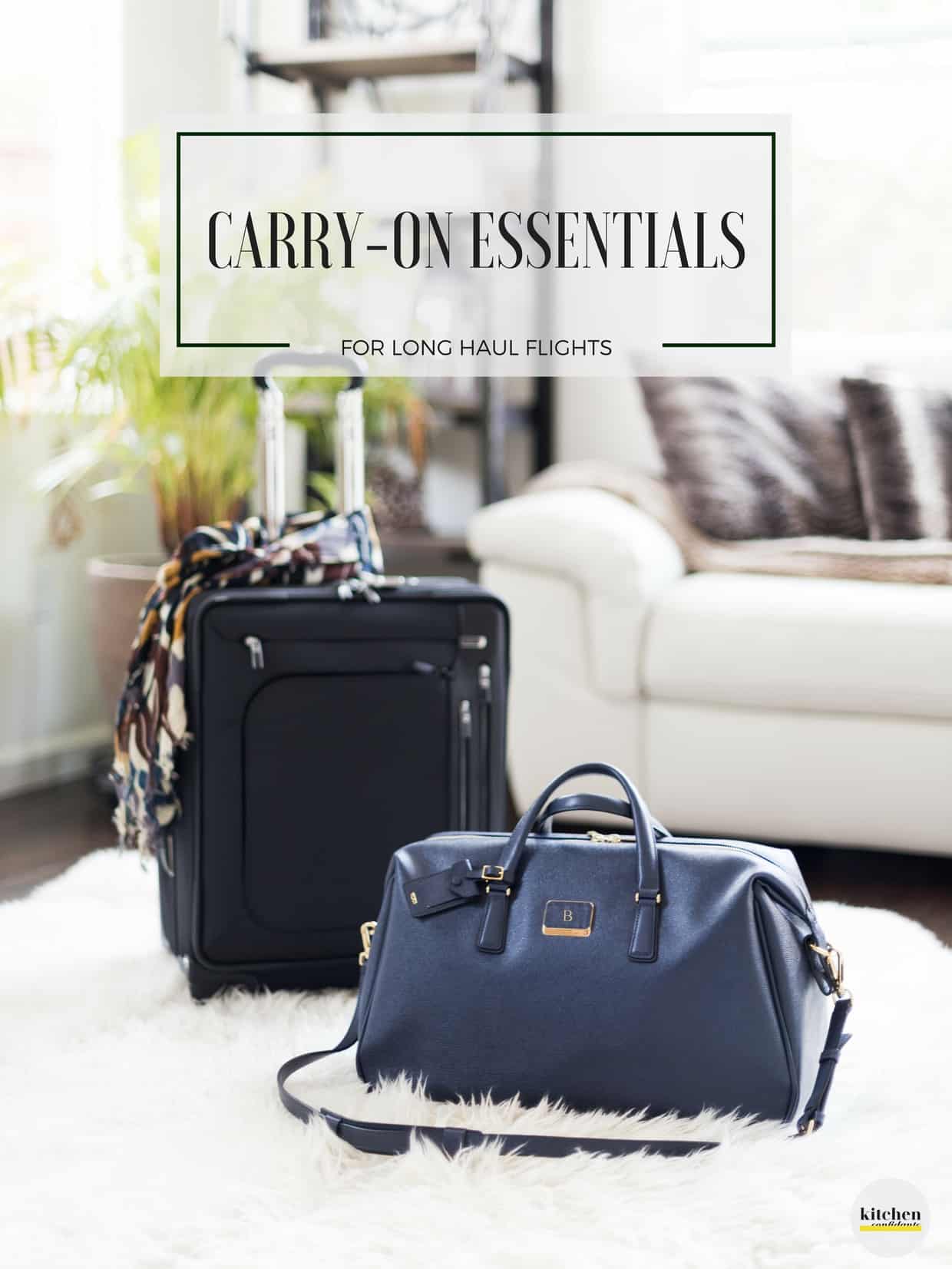 Now that the dust has settled from our recent trip to Asia, two things are certain: (1) I am in the middle of editing our pictures so that they don't get forgotten in a hard drive, and (2) we are already itching for the next adventure. These two certainties feed one another – the more I reminisce over images, the more fidgety I become. I'm not the only one – the kids are ready for more, and my husband has already started booking travel for next year (!).
I can't wait to share our taste of Hong Kong with you, but before we take off, I thought it might be a good time to share my essential carry-on items for long-haul flights.
Something that I have learned living in California is this: when you want to travel internationally, in most cases, it will be a long-haul flight. Growing up in New York, Europe was a mere skip across the pond, child's play compared to our trips to the Philippines to visit family. But on the West Coast, every destination is a long-haul!
So if you're like me, with kids who are ripe for travel, and a wanderlust bug that has been in hibernation, you are planning the next getaway. There are some essentials that I can't leave home without that must be in my carry-on. In many cases, I carry a condensed version of these items on continental trips, but when you are in a plane for over 8 hours (or as in our recent case, 14+), having them on hand is a must.
I've grouped the items by category, and those checklist boxes work, so feel free to use this as you pack.
Let's begin!
Skin Care + Hydration
It goes without saying, but drinking water is so important, and when flying, even more so! Whether you bring your own bottle to refill or buy a bottle before boarding, make sure you stay hydrated. It's not just good for your skin, but it will help you fight jet lag.
Hand sanitizer and lip balm are a must, no matter how long the flight! I regularly use hand sanitizer – before eating, before moisturizing, after using the restroom (because door handles, ick) and am always offering a squirt to the kids, followed with a good dose of hand cream. As for lip balm, I can't live without my holy grail lip balm, and opt for a tube version so I'm not dipping dirty fingers in a tub.
It doesn't take long on any flight for your skin to feel the effects of the poor air quality on board. I can't tell you how many flights I went through growing up, not paying attention to my skin – I've definitely learned the hard way. Soon after taking off, one of my priorities is to remove any makeup from my face to let it breath, and to moisturize regularly. I don't need anything fancy – simple face wipes do the trick, followed by lotion to moisturize my face and neck (don't forget your neck!), and lastly, a spritz of hydrating mist. I love this rose water spray – not only is it good for your skin, it feels like a mini shower mid flight, and I'll repeat this process to keep myself feeling human. Even my daughter has learned how good this makes her feel during the flight, and now we make sure to take care of our skin together.
Going around bare-faced is not my favorite thing, I admit, but with the lights dimmed on a plane, who cares! If you like, mid flight is also a good time to indulge in a mask. Right before the lights turn on again and meals are served before the final descent, I'll use a little cc cream to hydrate, protect (the one I use has SPF) and conceal, and hopefully look presentable off the plane.
In-Flight Entertainment
I can't rely on the in-flight entertainment on board – and depending on the aircraft, you may not even have a choice. An iPad with ample memory loaded up with downloaded movies or TV shows is a must. One critical thing to consider is to make sure you have downloaded enough movies for your return flight, too. Why not just delete the movies and download new ones at your destination? Because depending on the country you are visiting, you may not be able to download from iTunes, etc. due to licensing agreements. So make sure you have entertainment for ALL legs of your journey. I personally like downloading from iTunes and Amazon Prime because sometimes, there are hiccups, and a movie might not even play once in flight. Good to have backups.
If you are able to read on a plane, bring a good book, one that will capture your attention and keep you captivated!
My kids like to pack games, from video games to card games and small travel games.
And of course, don't forget a portable battery charger (if your aircraft doesn't have outlets) as well as charger cables!
Now the last item – noise canceling headphones – may seem like an indulgence, but truly, if you can, invest in a pair. Not only does it make watching movies more enjoyable, it crosses over into the next very important category – getting some sleep.
Sleep + Comfort
There was a time when I thought of sleep masks and neck pillows as just extra stuff taking up precious room in my bag. That was also the time when I could just fall asleep anywhere and in any position. But I've learned that when you bring these items on board with you, you can greatly improve the quality of your sleep! As I mentioned earlier, those noise cancellation headphones keep things quiet, after you are done with your movie. The eye mask will eliminate ambient light, and the neck pillow will keep your head stable – bobble heads are no fun when you're trying to sleep (neither is tipping over to a stranger's shoulder).
A travel blanket also felt like excess – but you know what, I'm always freezing on the plane, and I always wonder – when was the last time they washed that blanket? Ew. This travel blanket looks dorky because it looks like a poncho, with an opening for your head, but it won't fall off mid sleep! Plus it folds up into a pillow, in case you'd rather use it as one. Highly recommend.
Lastly, cozy socks. They keep your feet warm and it's good to kick off your shoes and relax. Just promise me you'll put your shoes on when you go to the bathroom? I can't tell you how many people (and children!) I see headed into the restroom with its drippy, icky floors in bare feet.
Snacks
By now, you know that I am a snacker, so I always make sure I pack food. Even if you will be well fed on the flight, you never know if your flight will be delayed. Starving on the tarmac is not fun. Plus, when you're traveling with kids, snacks are just part of your every day anyway, so definitely bring food that will keep you fueled, as well as a few treats to get you through the flight.
Some of our favorite travel friendly foods include:
On this last trip, my kids loved having Lemonheads — each hour, they would treat themselves to one – it was refreshing and something to look forward to!
For my husband and I, we always, no matter where we travel, carry our favorite tea bags with us. It's one of those creature comforts, but really, a cup of hot water doesn't cost much (or anything) and this way, we always have our favorite green tea for our mid day fix, as well as chamomile or mint tea for evening.
Travel Documents + Other Essentials
Don't forget your passport and visa! I also like to make sure I have a photocopy of our passports, both on our person and in a safe place back home, just in case of loss or theft. And as much as I rely on my phone for everything, I also print out a hard copy of our itinerary and boarding passes. Better to be prepared, in case there are issues (I've definitely had moments where the boarding pass on my phone would not load as I entered security!).
A pen is crucial! Maybe bring two, so you can loan one to your neighbor when you fill out entry forms before you land. Plus I like to do crossword puzzles :)
And of course, don't forget the other essentials: medication, tissues, sunglasses, a scarf (I'm forever cold) and mints!
Whew, that's it! It sounds like a lot, but it makes all the difference in the world. Wherever your travels take you, I hope these essentials come in handy, so that when you arrive at your destination, you'll be ready to explore!
What are your travel essentials? Let me know!