Bold | Dragon Fruit & Pitaya Juice
Never mind the fact that genetically, my roots hail from the tropics. I do believe that if I were to be reincarnated as a fruit, I would still opt (if the option was possible, of course), to grow near the Equator, where the warm sun…
Bold | Dragon Fruit & Pitaya Juice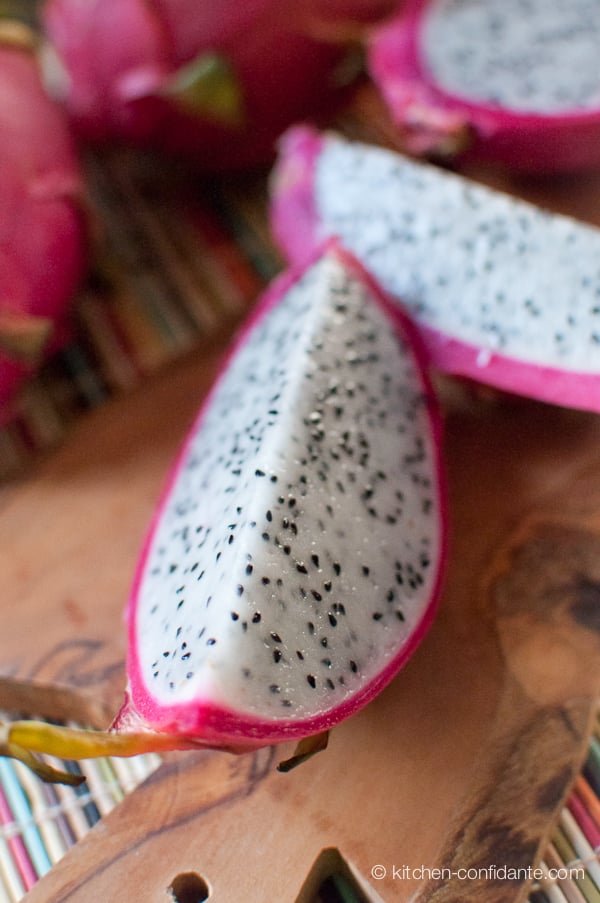 Never mind the fact that genetically, my roots hail from the tropics. I do believe that if I were to be reincarnated as a fruit, I would still opt (if the option was possible, of course), to grow near the Equator, where the warm sun is generous, and the vegetation that grows is often electrifying. What is it about this latitude that lends its flora to often develop such bold and exotic fruit? From mangoes to papayas, kiwis to passionfruit, these fruits are stunning inside and out, with wild flavors to match.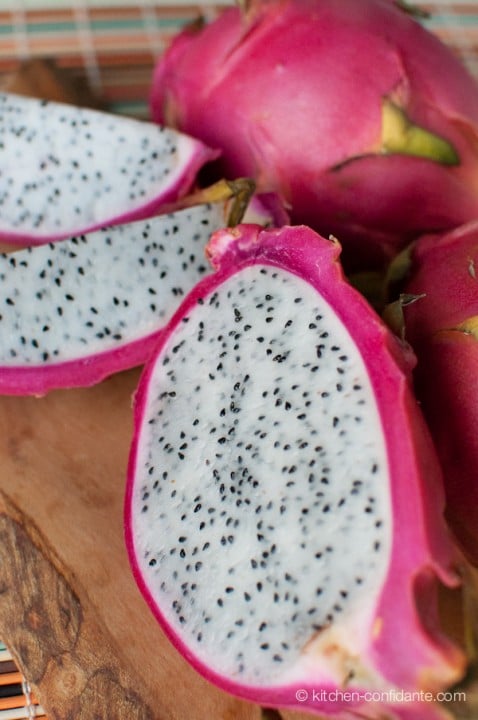 Have you met the dragon fruit? Such a wild and ferocious name for a what is actually, quite a tame fruit. The dragon fruit, otherwise known as pitaya, is actually a fruit from the cactus species, and is native throughout Asia as well as Mexico, Central America, and South America. It's glossy red exterior with its fringe of almost finger-like extensions, cuts open to reveal a gorgeous white interior, studded with black seeds. In some cases, the flesh is a brilliant fuchsia. Its texture is very similar to a kiwi, but its flavor is decidedly subdued.
Subtleties aside, the pitaya is a vitamin-packed fruit and is being touted as an up and coming superfood. Packed with antioxidants and Omega-3s, pitaya boasts low calories and low sugar content, and is said to be a great digestive aid.
I was contacted by Chuck Casano, the force behind the new Pitaya Plus juice company. Inspired by his time in Nicaragua, where he worked under a grant for Agora Partnershps, a non profit agency where he was able to get hands on experience supporting local Nicaraguan agriculture, Chuck has harnessed the nutrient rich pitaya juice in a bottle. With their recent launch and distribution at Whole Foods throughout the West Coast and Colorado, I was offered the chance to sample this super juice. I was definitely curious to taste the juice, but I was also touched by the company's social mission. Their dedication to provide opportunities for the people of Central America as well as their commitment to renewable energy (their company is solar powered!) really made an impression on me.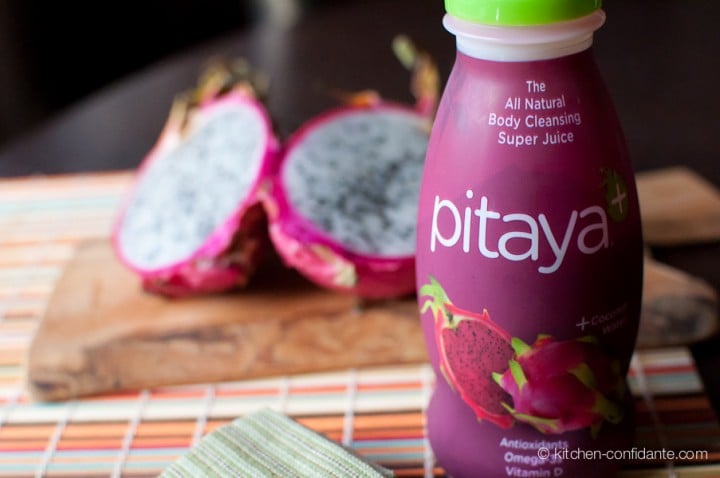 Pitaya Plus has a very unique flavor, and the best way to describe it, at least for me, is clean. It is subtle, with a hint of coconut water, and drinking it reminds me of a wheatgrass shot. You just feel very cleansed – probably the type of juice you would want to drink after indulging in a succulent, multi-layered sirloin burger topped with sauteed onions and oozing with crispy bacon and cheese. You get the idea. My sister actually got hooked on the juice when she visited me recently. It was her favorite after-dinner drink while she was here, and though she had to say good bye to the juice after flying back East, she will be excited to know that Pitaya Plus ships.
If you happen across the juice, give it a try. It is one of the most unique juices I have ever tasted, and I am sure you will be intrigued!