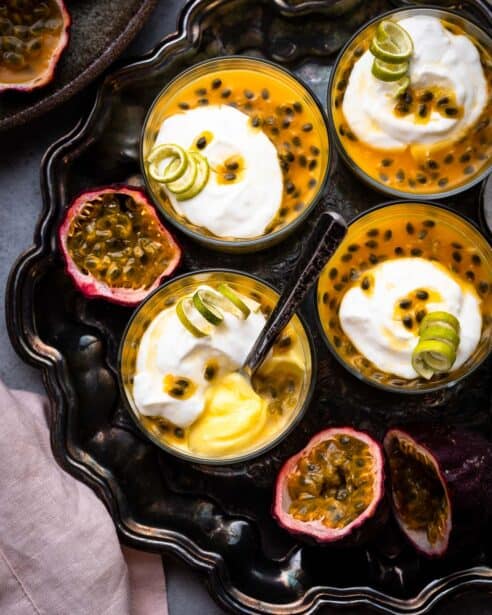 If you love lemon posset, you will adore this tropical twist! This passion fruit posset is simple, sweet and tangy, each creamy spoonful like vacation in a glass!
READ MORE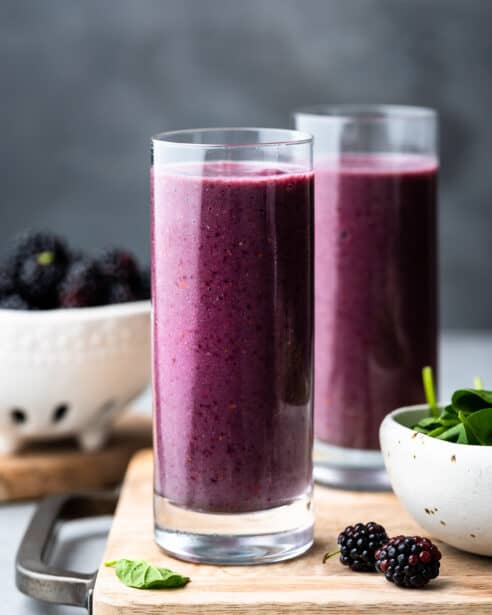 Sweet from plump blackberries, a whole banana, and frozen pineapple, this smoothie is boosted with spinach or kale, and is my go-to after a hard work out. It's the perfect drink to help rehydrate and renourish. And it bridges that gap between meals!
READ MORE

Kitchen Confidante uses cookies to serve you the best possible experience. By using our website, we understand that you accept their use and agree to our cookie policy.
The cookie settings on this website are set to "allow cookies" to give you the best browsing experience possible. If you continue to use this website without changing your cookie settings or you click "Accept" below then you are consenting to this.