The Easy Way to Eat a Pomegranate
There's something alluring about pomegranates.  On the outside, you have a beautifully flushed skin, and on the inside, gorgeous, crimson seeds that glisten. What a unique fruit! Would you believe me if I told you that I wanted pomegranate centerpieces when I was planning my…
The Easy Way to Eat a Pomegranate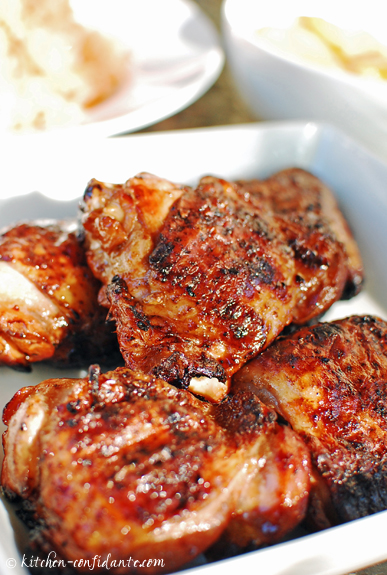 There's something alluring about pomegranates.  On the outside, you have a beautifully flushed skin, and on the inside, gorgeous, crimson seeds that glisten. What a unique fruit!
Would you believe me if I told you that I wanted pomegranate centerpieces when I was planning my wedding reception? It's true. I thought it would be lovely to have bowls of the deeply colored baubles rather than flowers. Later, I learned it was quite an appropriate wish, since pomegranates are a symbol of marriage and fertility in some cultures. But sadly, I was told by my florist that pomegranates would be out of season, and I had to settle for more traditional, but equally lovely, centerpieces.
I will admit that I do not enjoy the tediousness of opening one. What is it about enticing fruits and vegetables that are difficult to pry open and enjoy? Think of artichokes and coconuts, for example. It's almost as though nature is being purposefully protective of these special packages of yumminess.
So, I am a big fan of pomegranate juice. Open a bottle, and voila! Plus it's available all year long. When POM Wonderful was kind enough to send me a box of their pomegranate juice, I was so excited. I love their juices (and their bottles!). And I couldn't wait to play with it. Who says you can't play with your food?
I immediately knew that I wanted make a marinade with some of the POM Wonderful juice. The sweetness of the juice results in a fantastic glaze, and the acidity helps to tenderize the chicken. The first batch of chicken thighs that we grilled with my POMegranate-Soy-Garlic Marinade came out SO good, there were no leftovers. None. Nada. Zilch. So I had to make it again, just to make sure I had the recipe just right to share with you. Actually, I made it more than twice, and I realized that I was channeling inspiration from the Filipino barbecue flavors I remember from family parties. So I also made barbecued pork skewers with the marinade. The marinade proved to be versatile, delicious, and a new family favorite.
POMegranate-Soy-Garlic Marinade
Yields 2 cups of marinade.
one head of garlic, crushed
1 cup POM Wonderful Pomegranate Juice
2/3 cup soy sauce
1/3 cup white vinegar
1/4 tsp red pepper flakes
salt
pepper
1/8 cup olive oil
Combine all ingredients. Ideally, marinate chicken thighs or thinly sliced pork tenderloin overnight. For the pork skewers, feel free to rub a little more olive oil to the pork before skewering to prevent meat from drying out. Don't forget to soak bamboo skewers in water in advance, too, to prevent burning.