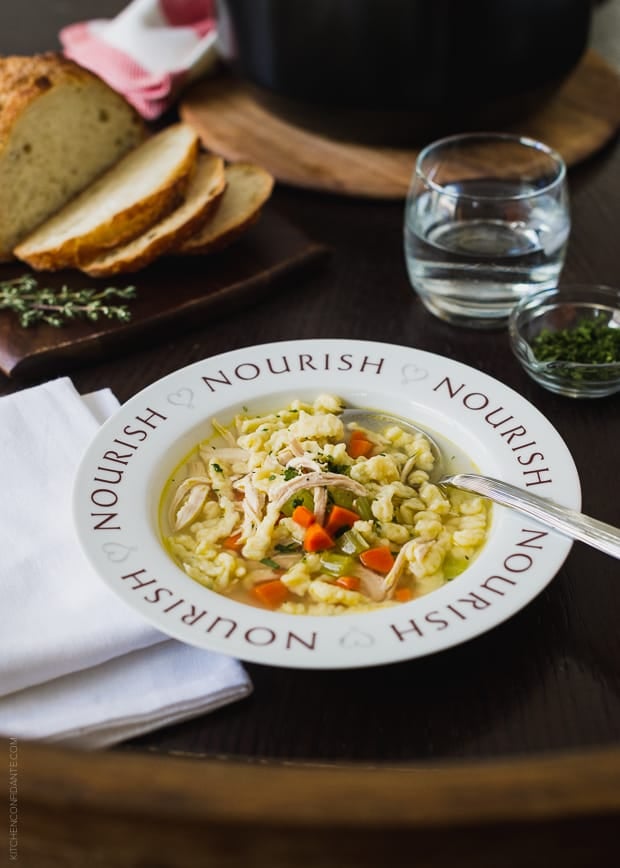 Our kitchen table is round, the wood showing little nicks of wear and tear from years of breakfasts, lunches, dinners and snacks, not to mention toys and textbooks and homework and projects of all kinds. It's been well used and well loved, and even the chairs have been replaced over the years. But the table remains, and I am constantly tidying up, reminding the children to bring their toys upstairs and clear books off the table.
It's when the table is cleared and set for dinner that I can finally relax. Knowing that we, as a family, can gather around the table for dinner is more important than my kids realize. It is the reason I won't allow our schedules to be overrun by activities and sports, it's the reason I always want to be home by the dinner hour.
I know how fortunate we are to know that there will be a meal, every single night. I always say a prayer of thanks that there is food on the table, whether it is a simple sandwich or an elaborate roast. With 1 in 6 Americans facing hunger today, it can be quite sobering.