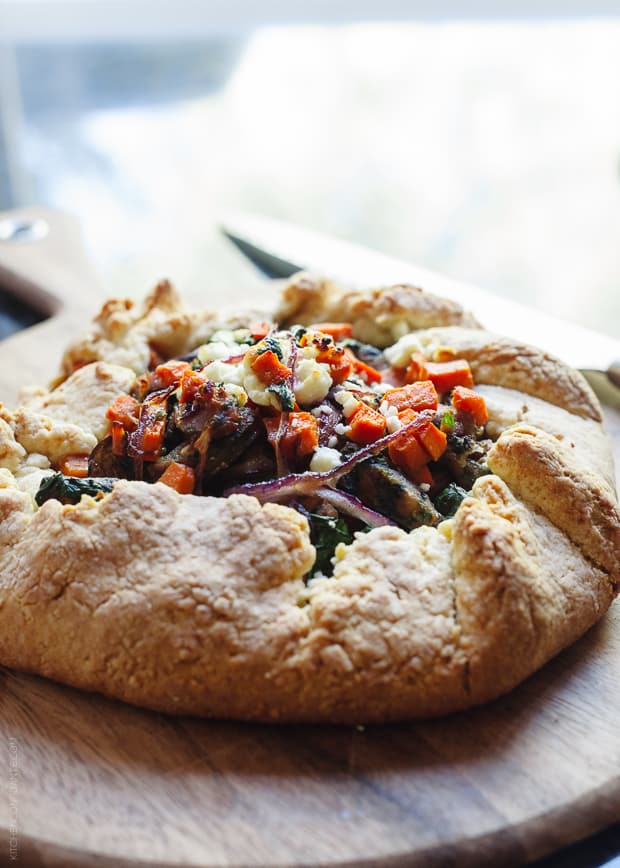 It was a Thursday afternoon, and I needed to get a head start on dinner. Never mind that it was a busy week – busier than usual if you can imagine – that afternoon was going to be even hairier. So I took a moment to peek in the refrigerator to see what was left.
Smoked chicken sausages. Spinach. Mushrooms. Feta Cheese. Eggs and butter. "Okay. I can do something with this," I thought to myself.
Taking stock of the pantry, I pulled out the Bisquick, along with a red onion, a sweet potato and the olive oil.
I had the makings of a savory galette.