Five Little Things
Five Little Things I loved the week of January 25, 2019: citrus sunshine, doughnuts, croissants and more!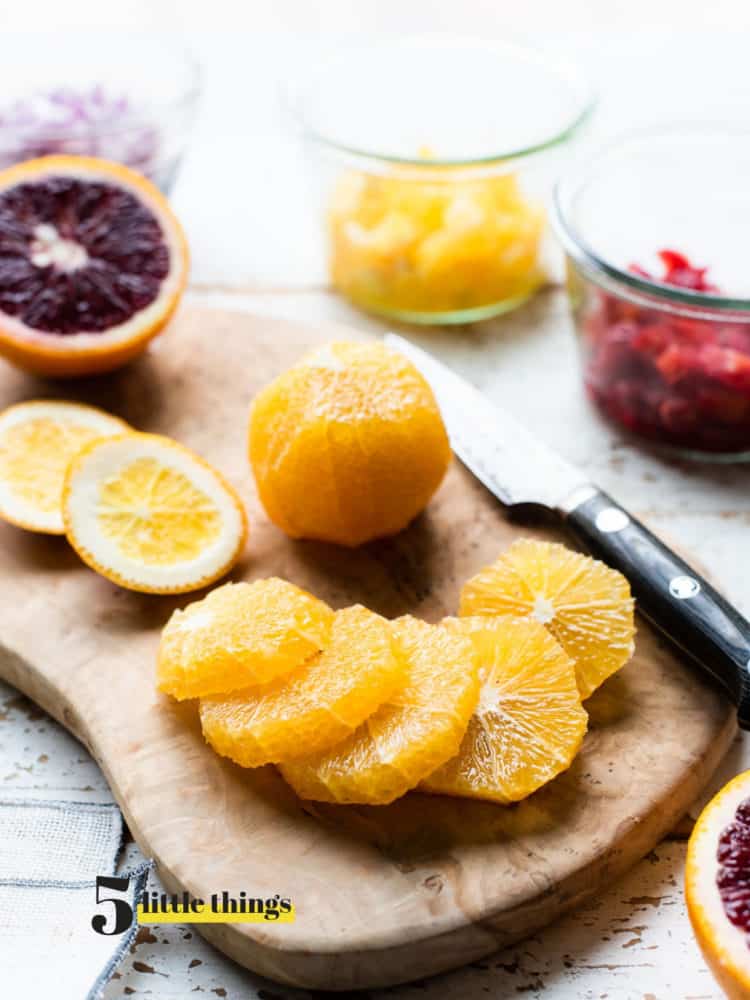 Five Little Things
Five little things I loved this week:
1. Citrus Sunshine
The sun was out all week, and I'm not going to lie, it was so uplifting to see blue skies and feel the sun on my skin, even if it was still fairly chilly out. It was just nice to get a teeny break. Rain or shine, though, at least there's always citrus sunshine, and I shared some this week in a recipe for Seared Scallops with Citrus Salsa. This weekend I want to revisit my Meyer Lemon Buttermilk Pudding! What's your favorite way to cook with citrus?
2. Mama Lin
One of my favorite things, when I watch fellow blogger Lisa Lin's Instagram stories, is when she features her mom cooking her favorite Chinese delicacies. So naturally, I was excited when Mama Lin got her own Instagram account — she so fun to watch! The Washington Post took notice and featured them recently.
3. The Quest for Croissants
I recently stumbled upon Alex French Guy Cooking channel on YouTube and all I have to say is anyone who is as committed to perfecting the homemade croissant is worth watching!
4. Doughnuts
Krispy Kreme will have new conversation heart doughnuts available soon for Valentine's Day, and all I can say is, be mine. All of them!
Speaking of doughnuts, this brilliant guy snuck his resumé into agencies by hand-delivering them with boxes of doughnuts.. Clever way to get your foot in the door, don't you think?
Love creative approaches to job hunting! Pretended to be with @Postmates to deliver this delicious resume! 😍 #tech pic.twitter.com/aSTmtWF0CR

— Jessica Scorpio (@jessicascorpio) September 12, 2016
5. Conan's Favorite Italian Restaurant
I've been meaning to watch Conan Without Borders, it's been on my watchlist! After seeing him take producer Jordan Schlansky to his favorite Italian restaurant, now I need to watch them in the Italy episode! The two of them together always crack me up.