Five Little Things
Five Little Things I loved the week of March 27, 2020: mustard season, hermits, new hobbies, and more!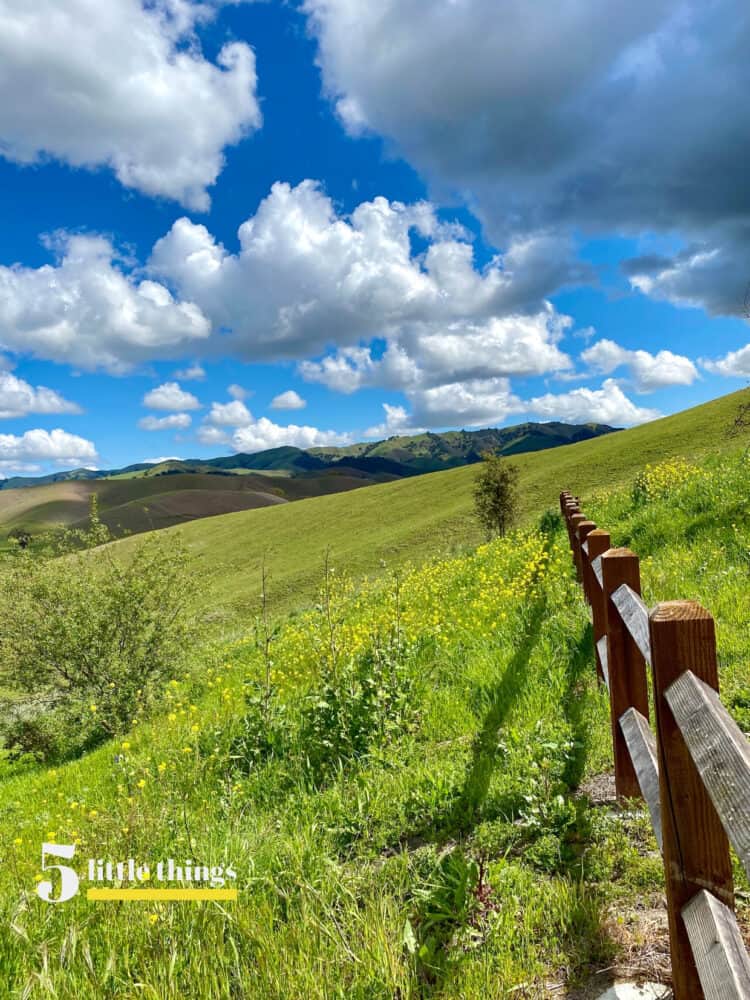 Five Little Things
Hi, friends! If you're like me, you've had your share of ups and downs this week. My list of people to pray for is growing, and I am appreciating this time with my family more fiercely than ever. It's all about counting our blessings each day and finding the little things, and I hope you are well.
Here are Five Little Things I loved this week:
1. Mustard Season
I'm so grateful for daily walks and fresh air, especially while the hills are green and mustard season is in full force. Have you been able to get some exercise?
2. Hermits
I baked from Chef Joanne Weir's lovely cookbook, Kitchen Gypsy, this week – I was drawn to her aptly named hermit cookies! They didn't last long – I loved how easy they were to make, and the cozy, homespun flavors. You can find the recipe for Hermits on her website.
3. New Hobbies
With a little extra time on my hands this weekend, I found myself trying crocheting for the first time. It's one of those bucket list items, and thank goodness for YouTube! I'm finding it lots of fun, and slowly getting the hang of it. Are you trying anything new?
4. Durrells in Corfu
I've been enjoying the show Durrells in Corfu this week – it's made me so curious about the book series and the real-life family behind it!
5. Life Commentary
With no live sports being broadcast, cunning commentator Nick Heath takes to everyday life – and he's hilarious! This little snippet is just an example, and you can click here for more.
After the lunch break now…

2020 Crossroad Dash. Live.#LifeCommentary #LiveCommentary pic.twitter.com/QFkW0SUqy8

— Nick Heath (@nickheathsport) March 17, 2020
Find the fun in the little everyday things! Stay well, my friends.