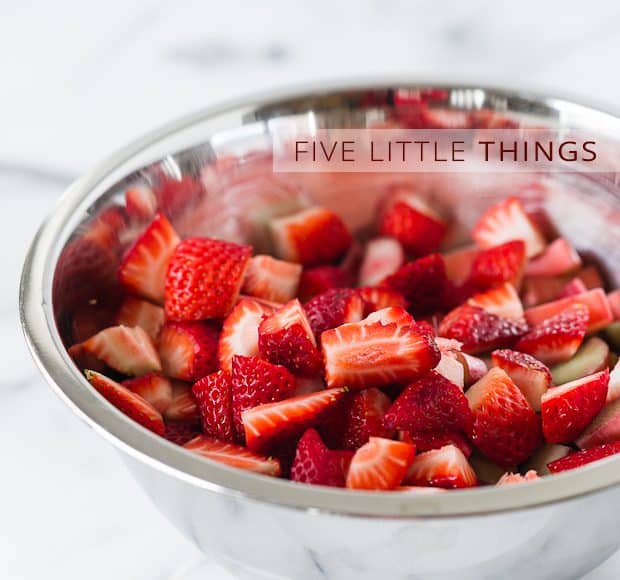 Five Little Things
Our country has had a very difficult week. As we are gripped with tragedy, I can only hope to give you a moment of distraction, to give you a reason to smile. Boston has been hit hard, and I feel for everyone there…I have a…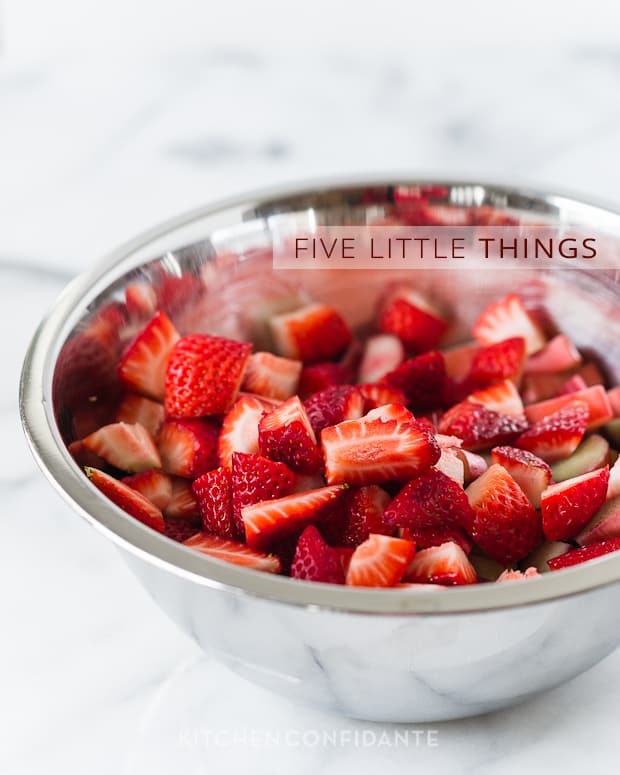 Five Little Things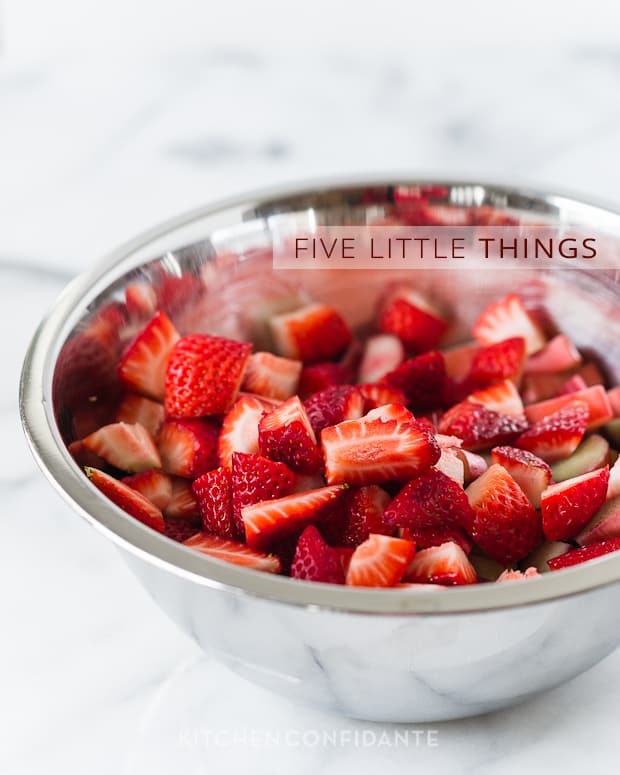 Our country has had a very difficult week. As we are gripped with tragedy, I can only hope to give you a moment of distraction, to give you a reason to smile. Boston has been hit hard, and I feel for everyone there…I have a soft spot in my heart for this city. When I was a little girl, my father traveled there on business nearly once a week, and in the summertime, that often meant that we could tag along to explore this wonderful place.
For those of you who live in Boston, know that I send my love.
My friend Dara from Cookin' Canuck was there, to cheer on her husband who ran the race. If you have a moment, drop by and read her personal account of their experience and her love for the folks of Boston.
With that, here are five little things I did love this week:
1. Practice with Pie
The season's first berries and stalks of beautiful rhubarb have called to me and I have been practicing on pies. I have a ways to go when it comes to crimping and making them pretty, but I look forward to sharing it with you.
2. New Friends from Refinery29
This week, I was happy to be featured on Refinery29's Dig In: 13 Life-Changing Food Blogs You Need To Know. It really made my day to be in their slideshow of SF food blogs they love, and I just wanted to extend a warm welcome to you if you found my little corner of the web through this piece. I'm so glad to see you here!
3. AT&T's DriveMode Mobile App: Pledge to Never Text & Drive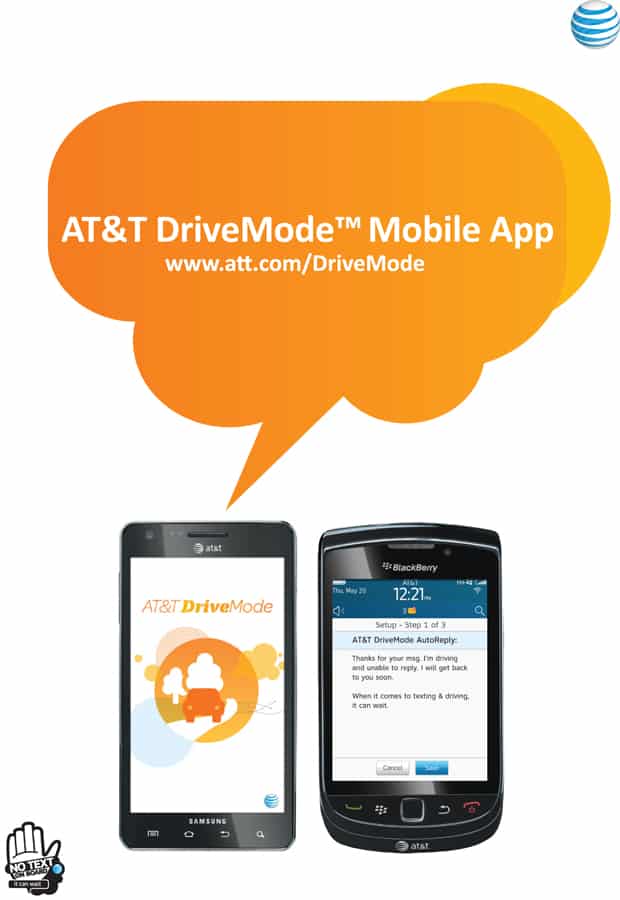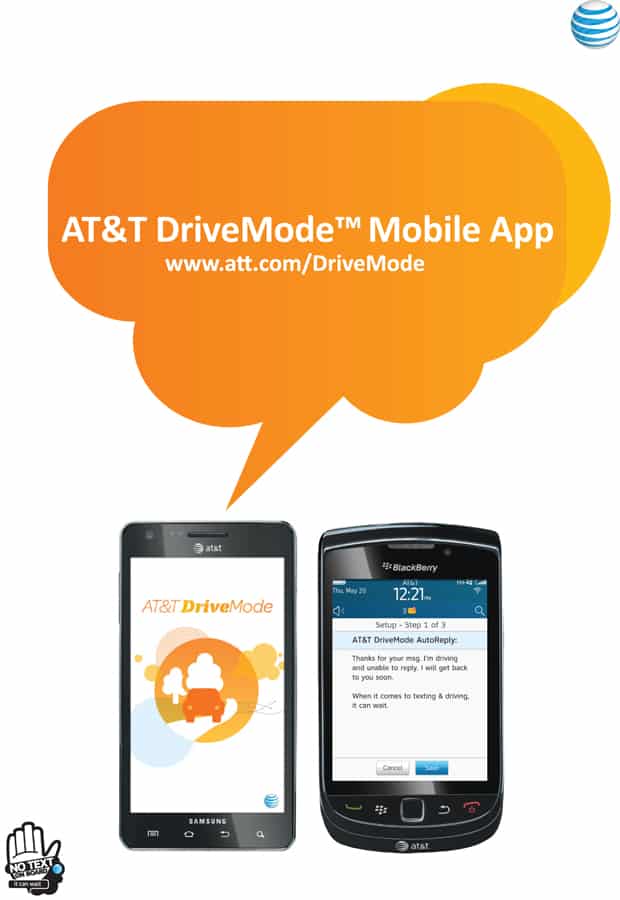 I can't tell you how many distracted drivers I see on the road. Despite California's law to use a headset, I have witnessed countless drivers who dial, or worse, text on the road. It just doesn't make sense to me. I downloaded and love AT&T's DriveMode Mobile App this week. You can set it, if you wish, to activate when you drive over 25 MPH; it will automatically respond to any text messages you receive with a message that you are currently driving and can not return the text.
I hope you join me in taking AT&T's Pledge to never Text & Drive for all your friends, family and loved ones. Just go to itcanwait.com now to take the pledge to never text and drive. NO TEXT IS WORTH THE RISK.
4. Doggy Kisses
We have an English bulldog named Wilbur, and while I'm personally not a fan of doggy kisses, this one seemed less disgusting and more adorable…and absolutely hilarious.
5. The Piano Guys
I recently stumbled upon The Piano Guys, perhaps I am a wee late to the party, but I LOVE their work. Their latest video and original song is nothing short of amazing. They're fame on the internet was launched, I believe, when they covered One Direction's What Makes You Beautiful. It's so clever, I had to share it here.
P.S. Don't forget, I have a fabulous giveaway underway! Beso is giving away $200 Shopping Spree towards your collections – I'm loving the collections you have submitted so far! Don't forget to enter – your collections can be anything you wish – kitchen, home or even fashion. Looking forward to seeing what you come up with.
I wish you kindness and peace this Friday.