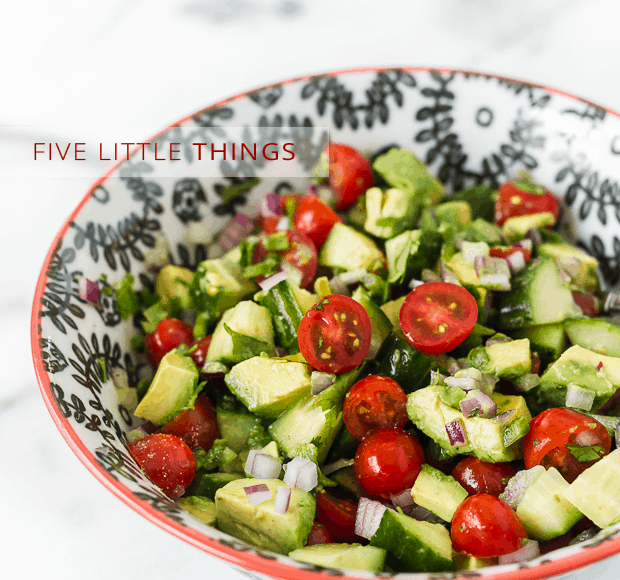 Five Little Things
Five Little Things I loved this week: Easy Salads When summer rolls around, I hardly feel like I'm cooking at all when we can eat fresh salads. I've been turning to an old standby and riffing on my favorite summer salad. As long as I…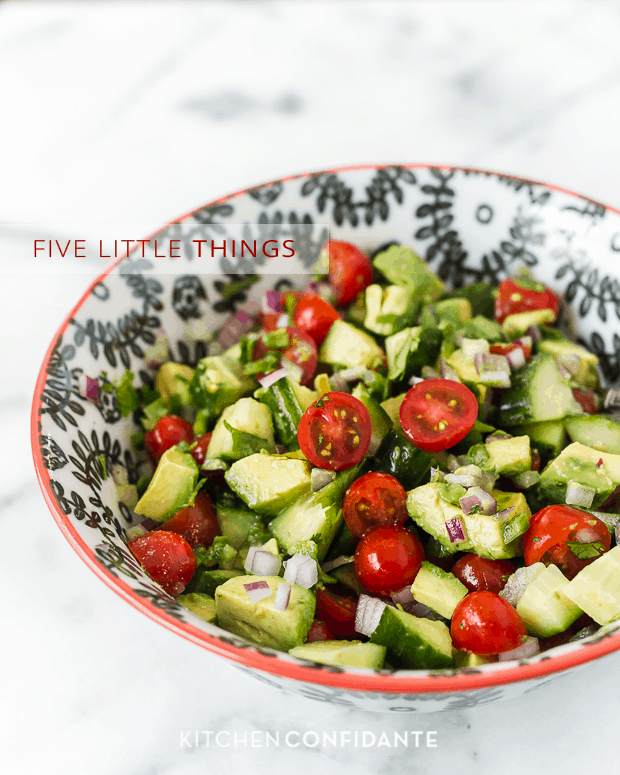 Five Little Things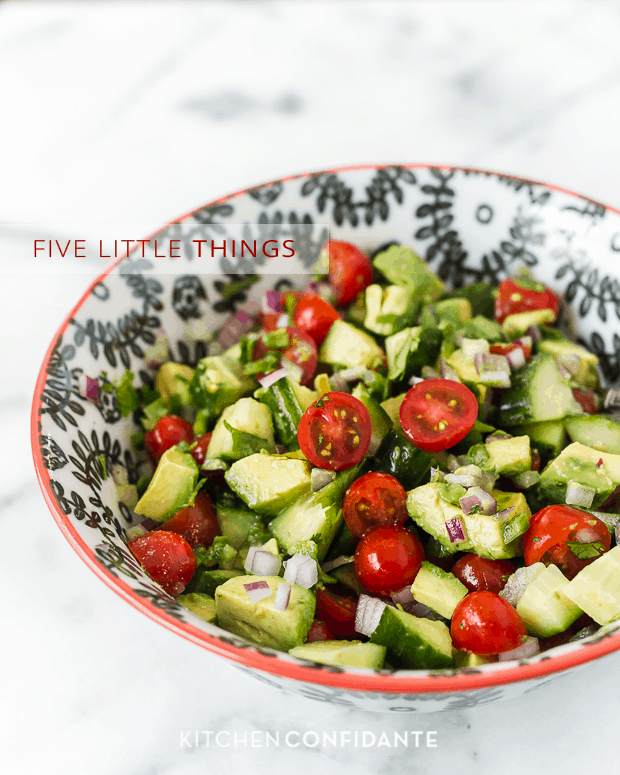 Five Little Things I loved this week:
Easy Salads
When summer rolls around, I hardly feel like I'm cooking at all when we can eat fresh salads. I've been turning to an old standby and riffing on my favorite summer salad. As long as I have avocados, tomatoes and cucumbers on hand, the possibilities are endless.
And if a leafy salad is what you're craving, I think Patty's Spinach Salad with Cherries, Goat Cheese and Walnuts and Sara and Hugh's Mache Peach Salad with Jalapeño Vinaigrette sound fantastic.
Family Time
Did you have a good 4th of July? The best thing about holiday weeks are extra time to enjoy my family. If I could re-name this post, it may actually be "Three Little Things," as I have really loved spending quality time with the three most important people in my life.
Sunsets
I just couldn't get enough of the sunsets this week. The oppressive heat have also meant dramatic clouds, which are generally unusual in this part of the world. Come twilight, the skies were glorious with their fiery shades of crimson and orange, crowned with striking pillow-y clouds. I felt as though Mother Nature was gifting us with a fantastic show each night, better than any fireworks we could create.
Your Kitchen Table
This morning I received a lovely email from one of you, the kind that reminds me of how wonderful and special this little space has become to me. I often write to preserve memories, culinary and otherwise, for my family, but to know that my food has become your food, to know that you have enjoyed a recipe…well, that is most rewarding of all. Thank you, for making me a part of your day, for letting me into your kitchen.
Silly Pups
We all need a little chuckle to get us through the end of the week, right? I couldn't resist sharing this video of adorable bulldogs. Which reminds me, does anyone else's dog sit like a person? (Check out the video and you'll see what I mean.)
Happy Friday, everyone! I hope your 4th was grand and your weekend even grander :)