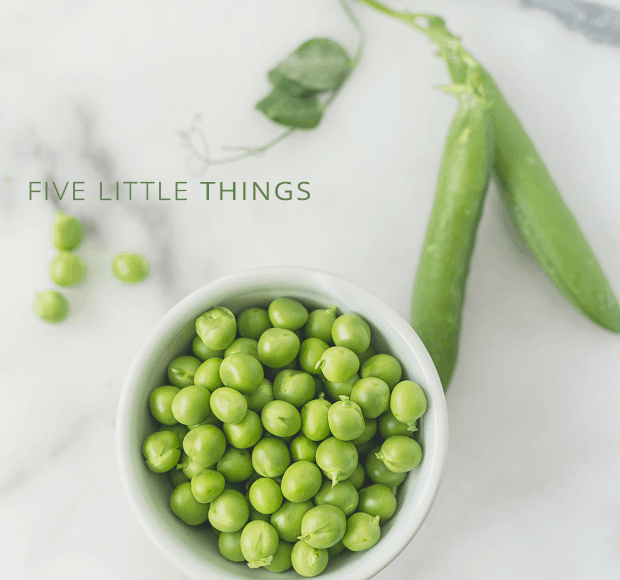 Five Little Things
Five little things I loved this week: Fresh Peas I can't wait to share some new recipes featuring these beauties. Each time I shell peas, there is something more than little green marbles emerging from the pod — there is the scent of grassy memories,…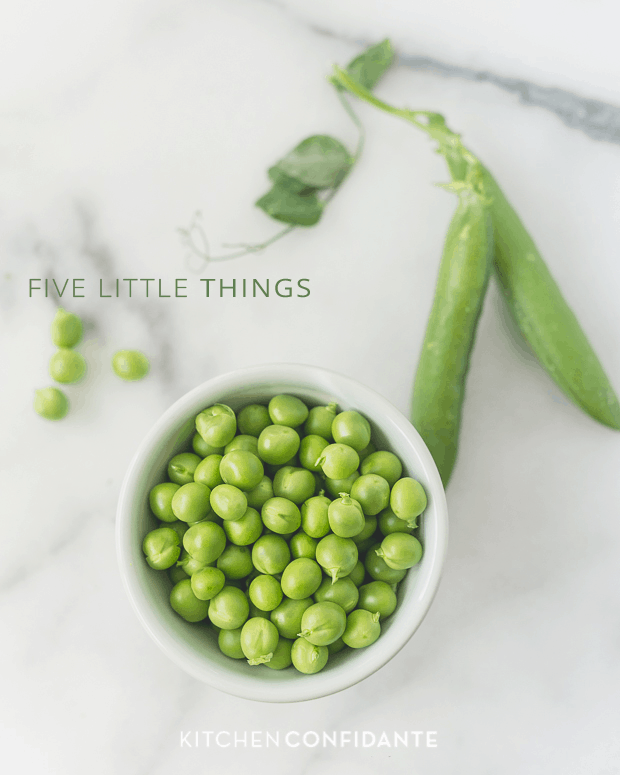 Five Little Things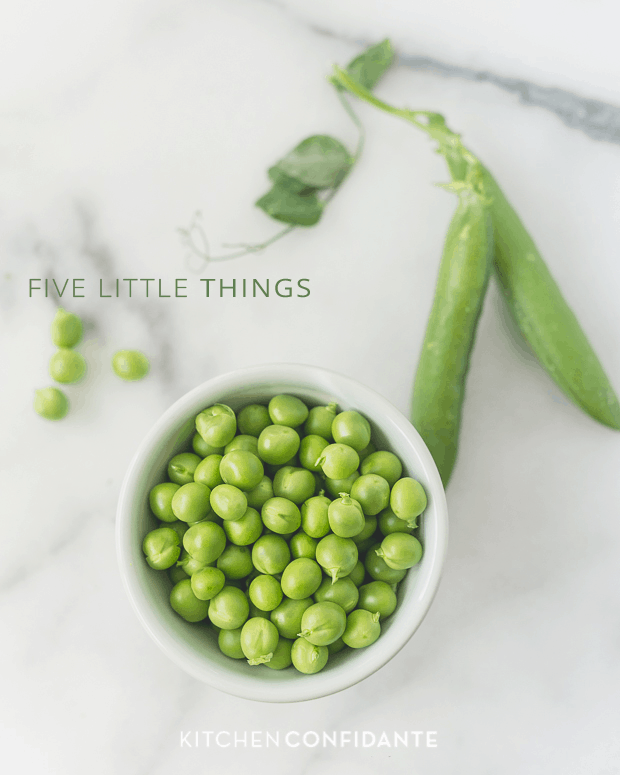 Five little things I loved this week:
Fresh Peas
I can't wait to share some new recipes featuring these beauties. Each time I shell peas, there is something more than little green marbles emerging from the pod — there is the scent of grassy memories, when I used to pick the peas from my mother's vine's in her summer garden. I can't help but eat the peas straight out of the pod, fresh and sweet, like I did when I was a little girl. There's nothing better.
Chasing Longevity
I picked up a new book from the library this week: A Year in the Village of Eternity: The Lifestyle of Longevity in Campodimele, Italy. Author Tracey Lawson shares her keen interest in learning the secret to long life in the small Italian village, where the average life expectancy is a phenomenal 95 years. She writes about their lifestyle, their food, their way of life, and quite honestly, it all sounds idyllic. I'm just a few chapters in, and I'm ready to move there.
Latch hook
Who remembers this?

My kids have been working on latch hooks this summer – it bring back so many memories! I remember making so many of these little rugs back in the day. Did you?
Hope for the Pie Challenged
By now you well know my love for rustic desserts like galettes and simple tarts…as well as my personal challenges with making pies. But there is hope. I loved this step by step on how to make a pie, published quite timely, given my frustrations. I intend to practice and make Laura from Tutti Dolci's Blackberry Peach Pie (she makes it look so easy!).
Cups
The cup is half full whenever you hear this song, and this arrangement by Kurt Hugo Schneider and featuring Sam Tsui, Kinna Grannis, Alex G., and Kurt himself is incredible. I've been a fan of Kurt and Sam's since their Yale days – there's so much talent between these two! It was their collaboration on an a cappella Michael Jackson medley that first caught my attention, and I've been a fan ever since.

Happy Friday, friends. I wish you a cupful of joy this weekend.