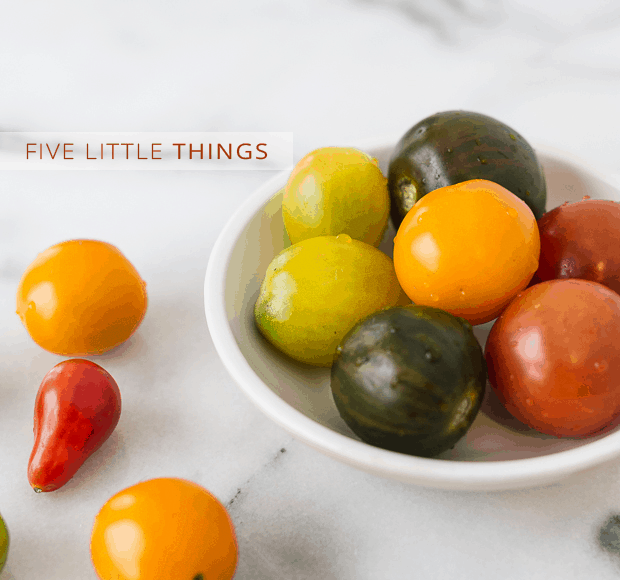 Five Little Things
Five little things I loved this week: Tomatoes We're at the height of tomato season and the idea of cutting into these beauties, let alone cook with them, pains me when they are perfectly delicious fresh. But my goodness, this Summer Succotash Tart with Gluten…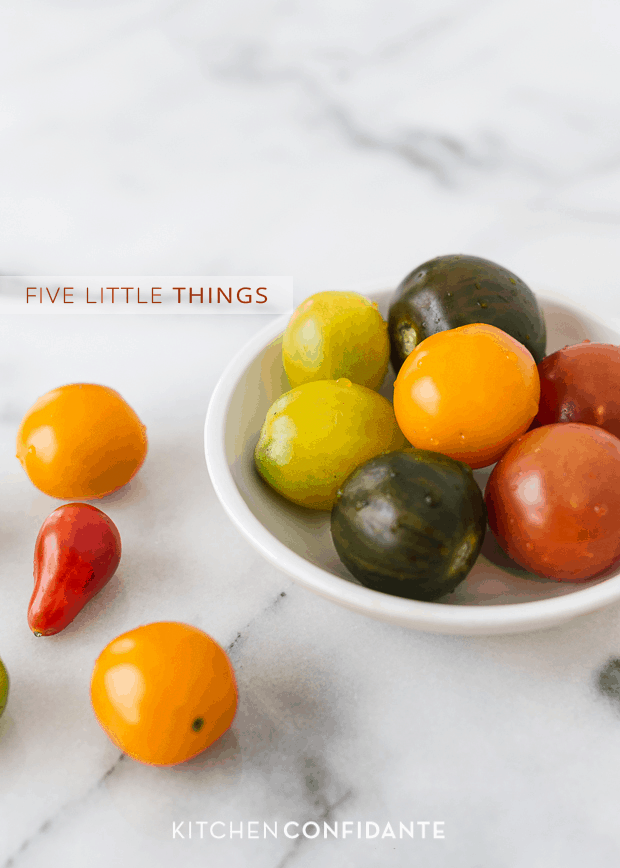 Five Little Things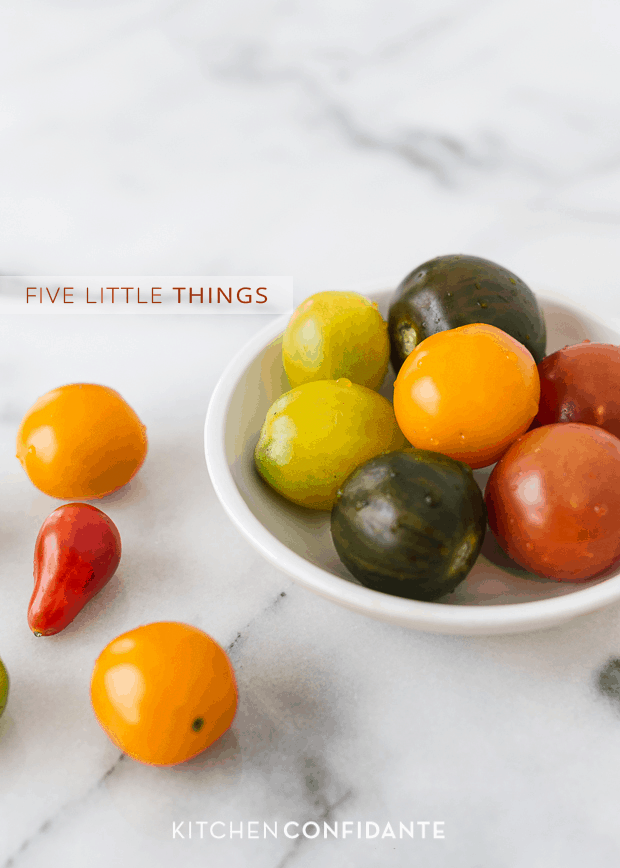 Five little things I loved this week:
Tomatoes
We're at the height of tomato season and the idea of cutting into these beauties, let alone cook with them, pains me when they are perfectly delicious fresh. But my goodness, this Summer Succotash Tart with Gluten Free Lima Bean Crust from Becky at Vintage Mixer is incredible. And when you do cut into the tomatoes, theKitchn offers a timely tip on the best knife for slicing ripe tomatoes.

Tips on Buying Fresh Produce
Tomatoes and otherwise, I loved these reminders on how to make certain you are buying the freshest at the market, from Bon Appetit.
"A Book is a Sneeze"
If you have a special place in your heart for Charlotte's Web, and the magical world of Wilbur, Charlotte and Templeton, this is a must read. I saw this thanks to MJ from The Merry Gourmet, and it was the best thing I read this week.
Hipster Weddings
Last weekend we traveled to the midwest for a family wedding. I can't wait to share pictures of the farmscapes that we encountered, but as each year passes and we toast more cousins from my extended family into the world of marital bliss, I couldn't help but crack up at this infographic from Refinery29. Are you at a Hipster Wedding or not? Click here to help you figure it out.
Glass Music
Speaking of weddings, when there is a wedding, there is music. And when there is music, there is dancing. And when there is dancing, there are lots of thirsty people. I chuckled at a picture of my cousins filling up a long line of water glasses with iced water, and it reminded us of glass music. My brother sent this link along, and it's pretty amazing!