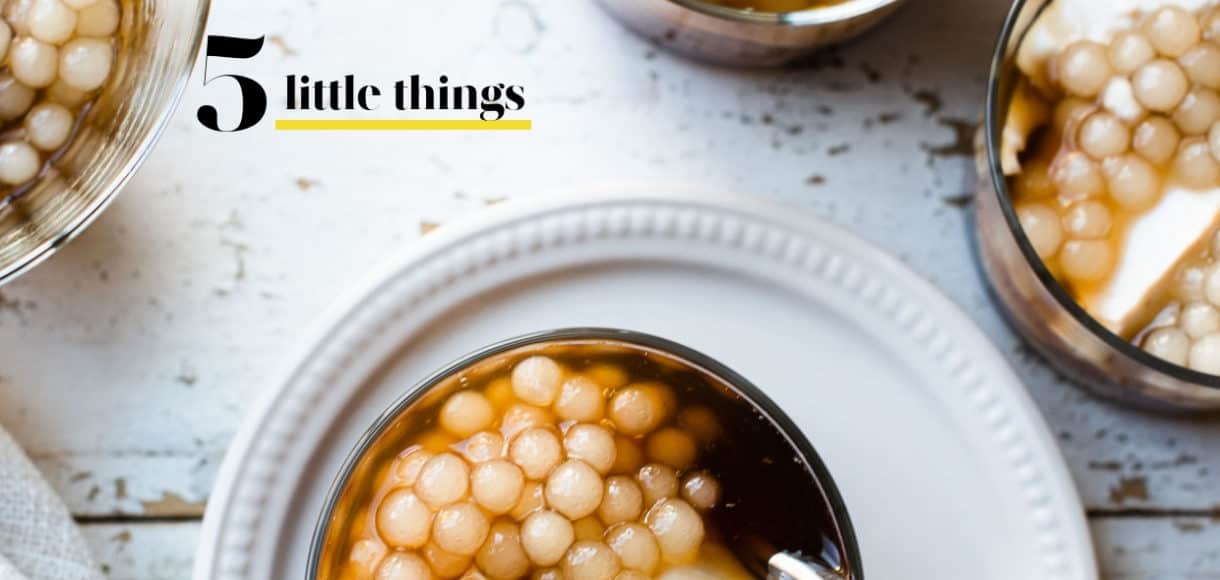 Five Little Things
Five Little Things I loved the week of October 12, 2018: tapioca pearls, balsamic vinegar, epic homecoming assemblies, and more!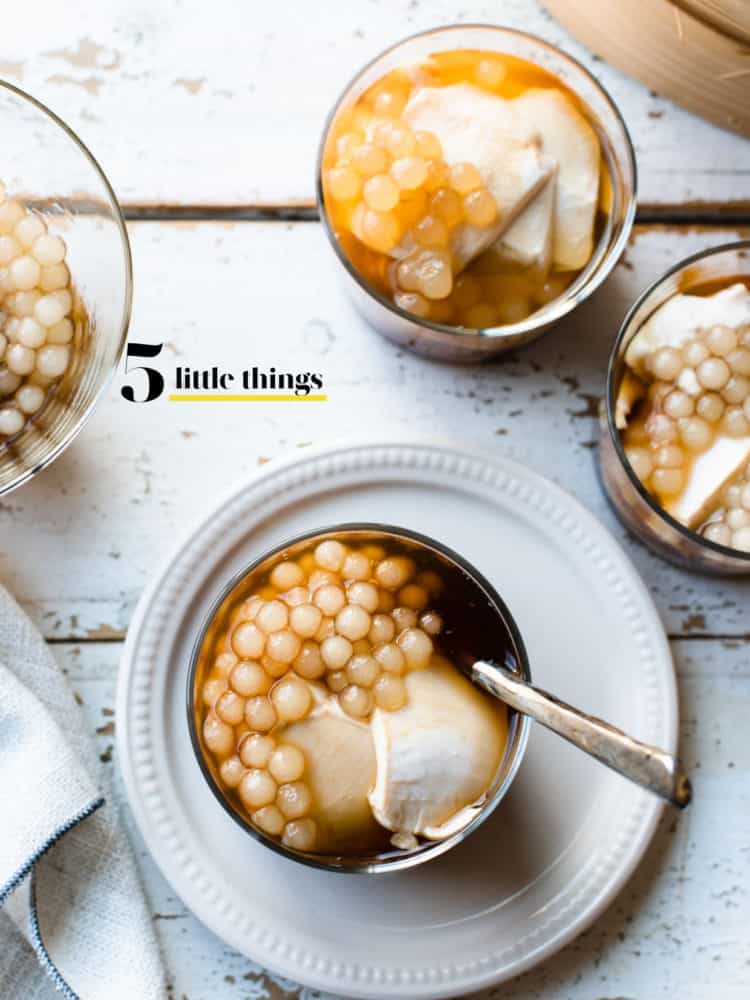 Five Little Things
It's Friyay! Did you have a good week? It has been a strange week for me — but I've been enjoying that my son has had half days all week since it's conference week for him. That means getting to eat lunch with my not-so-little guy every day! It reminded me of the kids who used to go home for lunch when I was in elementary school, I used to always think they were so lucky.
Here are Five Little Things I loved this week:
1. Pearls
Pearls may be my birthstone, but I'm referring to edible pearls, the tapioca and sago pearl variety! Having a taste of nostalgia and sharing this homemade taho recipe with you this week, I've been making lots of tapioca pearls! If you love boba or bubble tea, but haven't tried taho, I think you will love this treat.
2. "Q" is to Taiwan as "Al Dente" is to Italy
Whether it's noodles or tapioca pearls, the bite and chew is what makes it so appealing. I'm sure you've heard of al dente, but have you heard of Q? This article explains how the texture of Q is beloved in Taiwan!
3. Balsamic Vinegar
How well do you know and understand balsamic vinegar? I love using it in main dishes like Grilled Balsamic-Garlic Crusted Pork Tenderloin and Roast Pork Loin with Balsamic, Dijon & Thyme, side dishes like Roasted Butternut Squash Winter Salad with Kale, Farro and Cranberry Dressing, and of course salads like Muffuletta Panzanella. I found this guide to balsamic vinegar from Elise at Simply Recipes so thorough and educational!
4. Who Was Your Flossie?
Think back to high school. Who was your Flossie Lewis? We all had a special teacher, at one point or another, and she clearly is a special one.

5. Homecoming Rally
Speaking of high school…it's homecoming week and I think it's so fun to hear about all the rallies they have at my daughter's school. I was super impressed with this Harry Potter homecoming assembly – SO good!
Have a wonderful weekend, everyone!