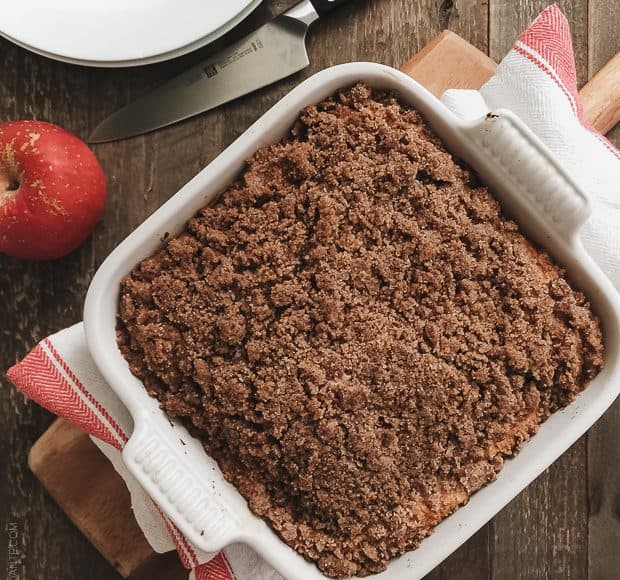 Five Little Things
It's been a while since I've shared Five Little Things. I'm wondering — did you miss it as much as I did? Please let me know! I just think it's a fun way to end the week and to share the things that made me…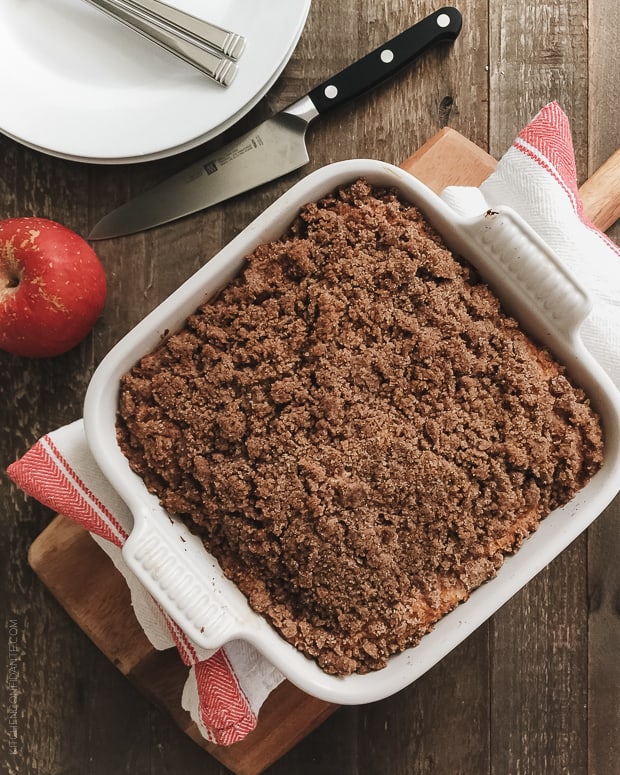 Five Little Things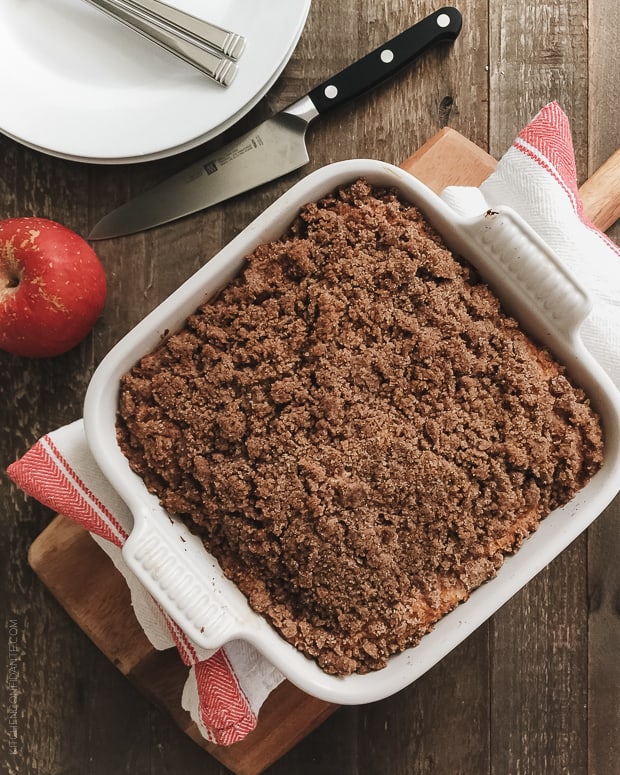 It's been a while since I've shared Five Little Things. I'm wondering — did you miss it as much as I did? Please let me know! I just think it's a fun way to end the week and to share the things that made me happy (and perhaps a few sneak peeks, too). I hope it makes you smile, too.
1. Never a Bad Day
"If you start each day with gratitude, you can never have a bad day." One of my favorite fitness instructors said this today as we were cooling down after a tough workout. And you know what? It truly resonated with me. May each day be filled with gratitude!
2. The Power of Voices
I was driving last night when this song came on the radio. It just made me so happy! Some of you might know that I sang in an acapella group in college, so you can see why I love Pentatonix. The video is pretty funky, too.
3. Crumb Cake
Thanks to my husband's special request, I made this Apple Cinnamon Crumb Cake last night. I can't wait to share the recipe with you!
4. Barely a Shot
I feel ahead of the game this year because I actually got my flu shot! I'm usually good with making sure the kids are vaccinated, but as for me, I procrastinate. Not this year! And my nurse was amazing. I seriously couldn't feel a thing. If you haven't gotten your flu shot this year, go do it!
5. Podcasts
I'm addicted to podcasts – I love listening to it while I clean the kitchen, walk the dog, or work on a recipe. I'd love to know your favorites, so please share! And if you're looking for something fun to listen to, may I suggest The Dinner Special? I was recently interviewed, so if you are curious and want to take a listen, I hope you join me!
Have a wonderful weekend, everyone!